Boardwalk is a special place to Zachary and Jessica. It's a place that they've been frequenting ever since they started dating. And I can see why – the fun and lively atmosphere of Boardwalk seems to fit this lovely couple perfectly. It's always endearing to see engagement shoots that have details that reflect the personality of the couple, don't you think? Not only does it say something about them as individuals, but you can see them where they are at ease with each other and you can definitely see the love in their eyes in each photo. Truly, it is an experience they both enjoy because they are doing it together. Stay happy and in love, Zachary and Jessica! Also, you gotta give props to the photographer for capturing that love and happiness, too!
Click image to enlarge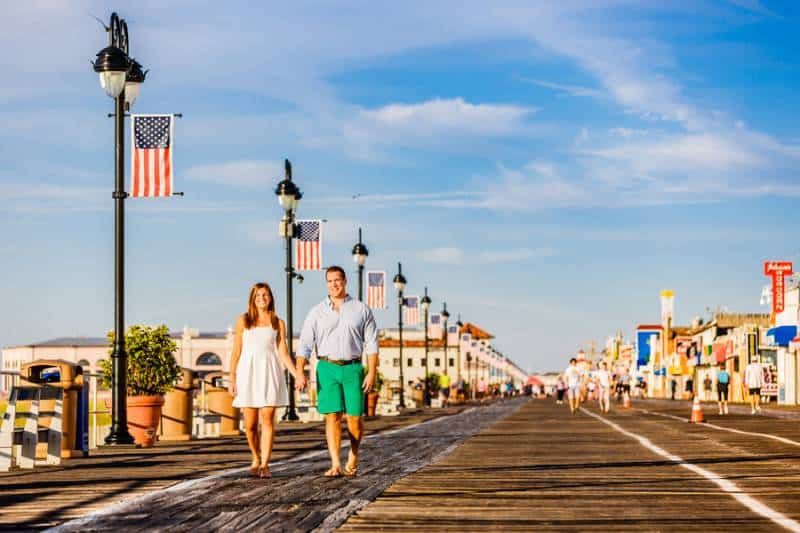 2

Like. Click to Vote
>
The Engagement Shoot:
We wanted it to be carefree and laid back and showcase one of our favorite places that we have been coming to since we started dating.
The Location:
We both love the beach. My parents have a house in Ocean City and I've been going to Ocean City since I was born, spending summers in middle school through college and now weekends in the summer with Zack. We wanted our engagement photos to show one of our favorite places.
The Outfits:
With the beach theme, we wanted to go with a beachy/preppy vibe and picked the colors of the beach and oceans, white, green and blue.


On Posing For the Shoot:
We were very nervous going into the shoot but Jaime and Lincoln from Bartlett Pair were amazing to work with. They made us feel so comfortable and the pictures showed that! Hoping for the same on the wedding day!
A Hint For the Wedding Day:
We hope the photos show our excitement and love for each other! We love to laugh and smile and I think our photos showcase a little of our personalities.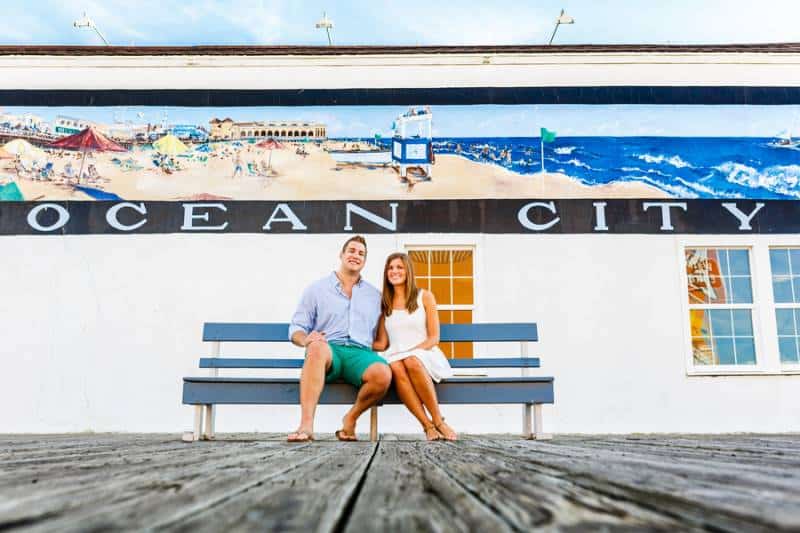 VENDORS:
Photographer: Barlett Pair Photography