Hey, ladies! You'll surely love today's styled photo shoot. Curated in Atlanta by amazing professionals at Aline Marin Photography,  this classy, vintage feel of conquering distance and true love will surely make your heart grow fonder. Many couples meet traveling, or keep dating while living in different parts of the globe, but they just get to prove that love is stronger. Scroll down and lavish yourself with this inspiring photo shoot!
Click image to enlarge
12

Like. Click to Vote
>
The Wardrobe
Inspired by their travel and destination theme, the classic mishmash of copper, taupe and cerulean fits perfectly with their vintage look.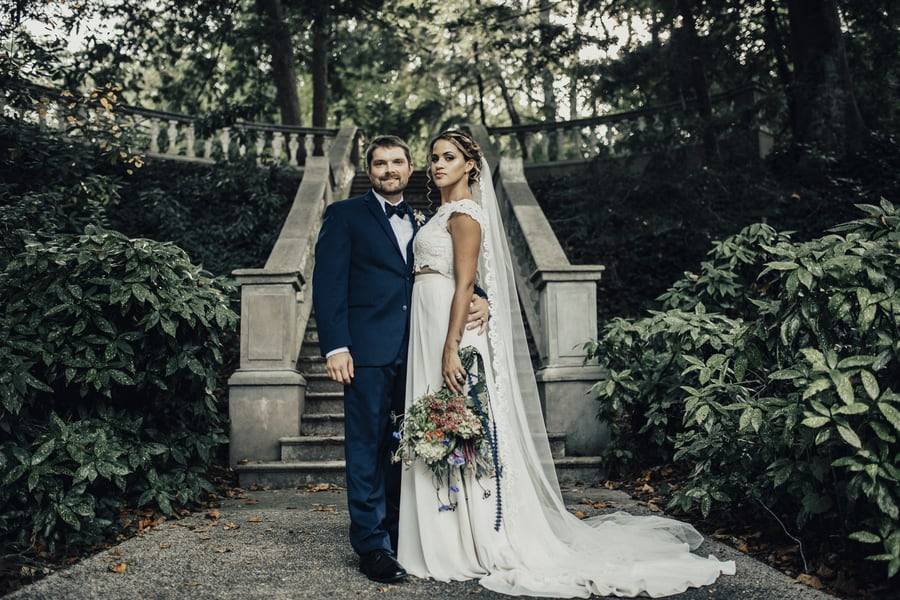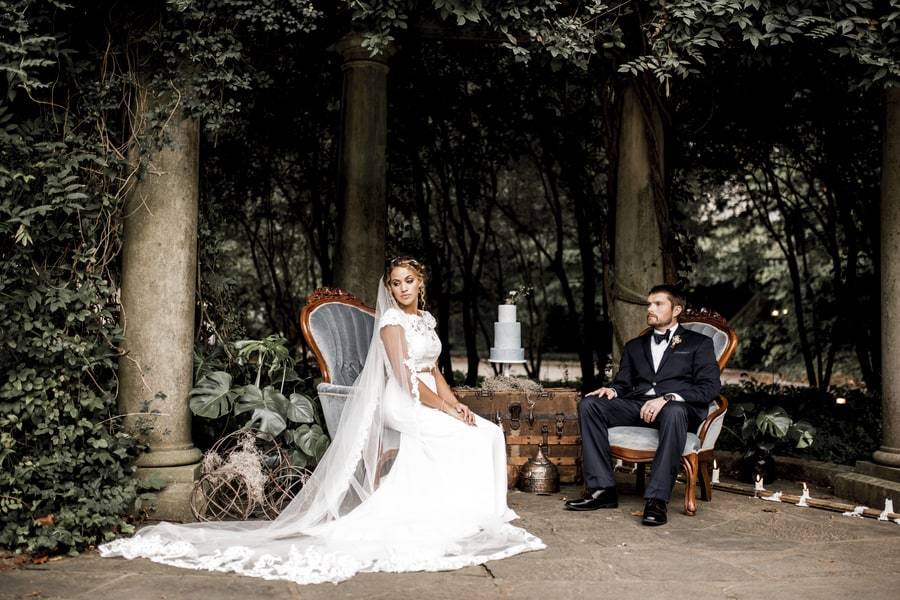 Ladies, really dig this meshed cut-out heels! Those floral design fits the classic motif perfectly.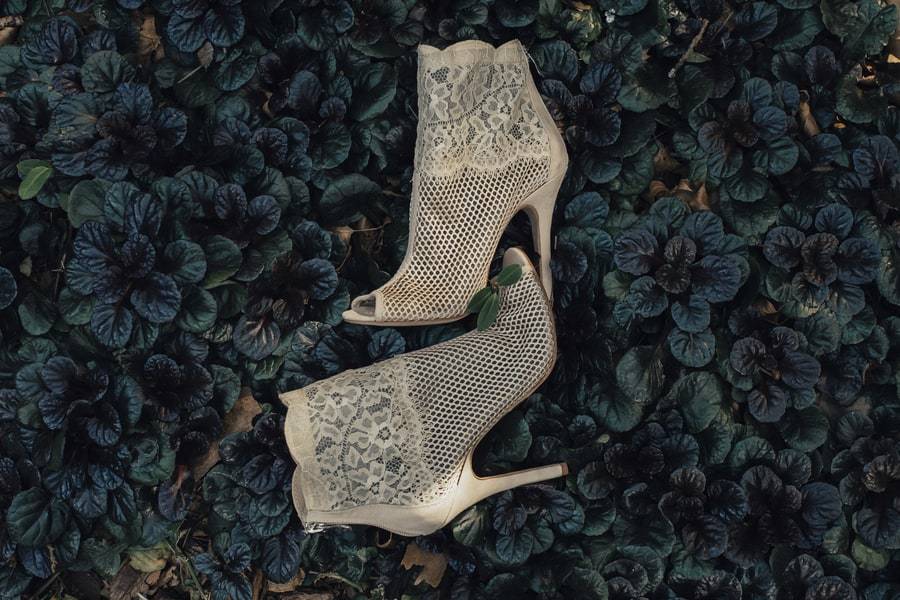 The Essentials
A lot of couples live in different sides of the globe yet love curtails the distance between them. These essentials show that love is indeed stronger than the expanse between lovers. These vintage brass compasses were turned into table markers therefore like course-plotting, it will surely lead us back to love!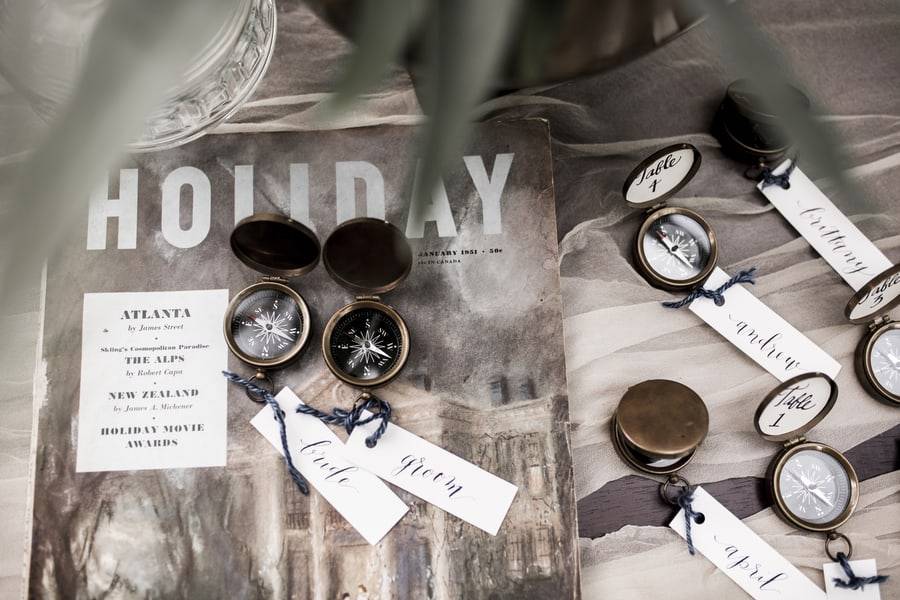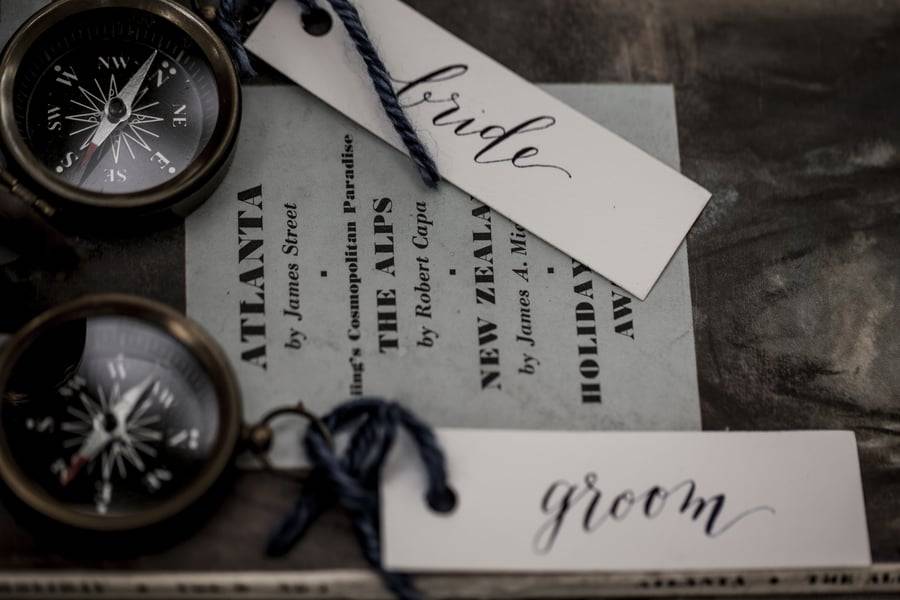 The Table Setting
Everything is consistent in their table setting. Those blue velvet chairs with brass flanks matches the tablecloth as well as their porcelain plates. The outdoor garden theme boons this romantic feel and the brass vase looks amazing!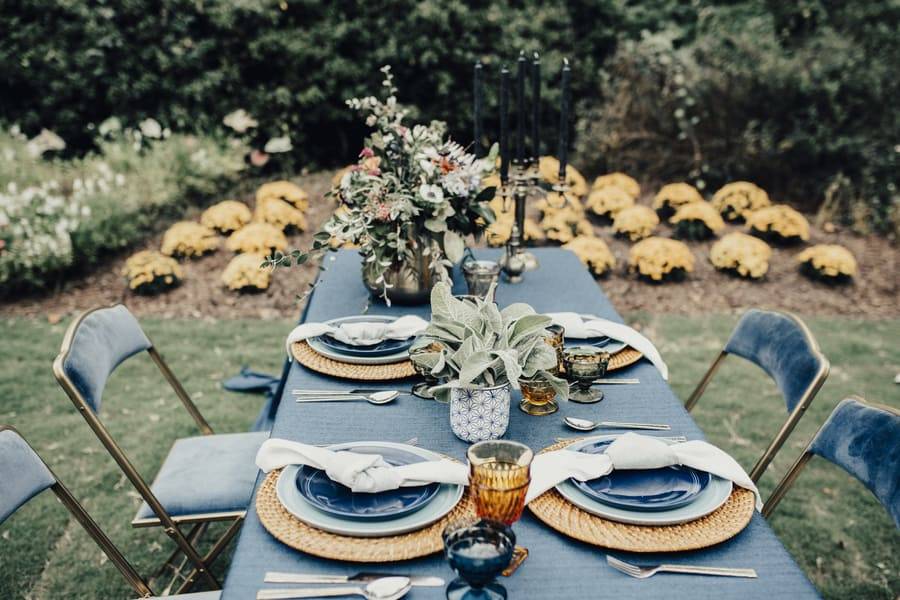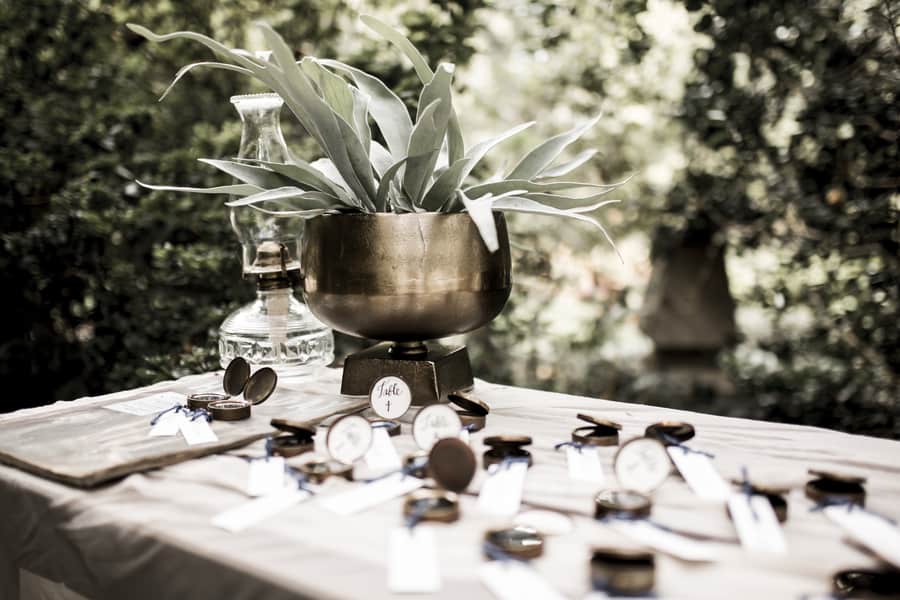 The Jewels
What better representation of distance than that of postal stamps? Nonetheless, their rings show that nothing is too far for love to bind them together.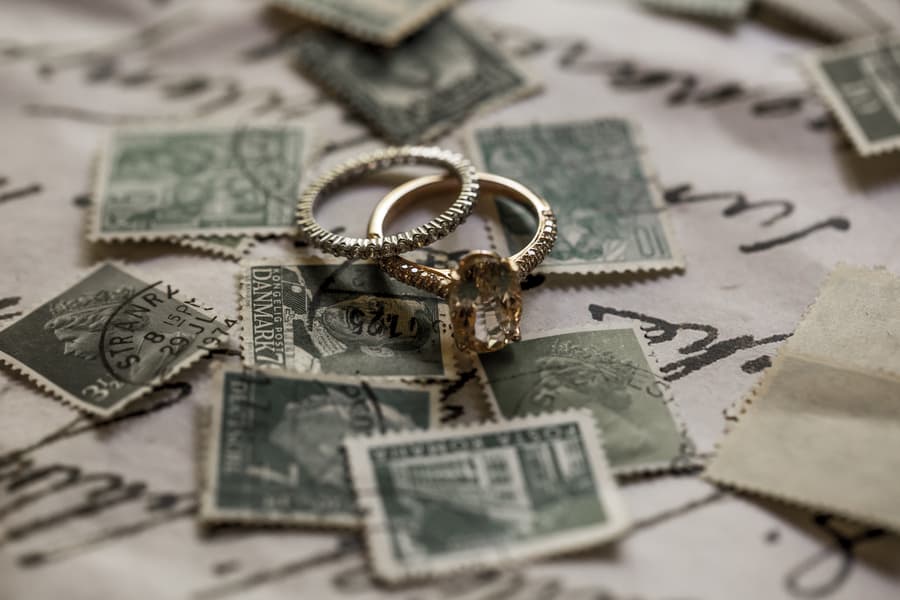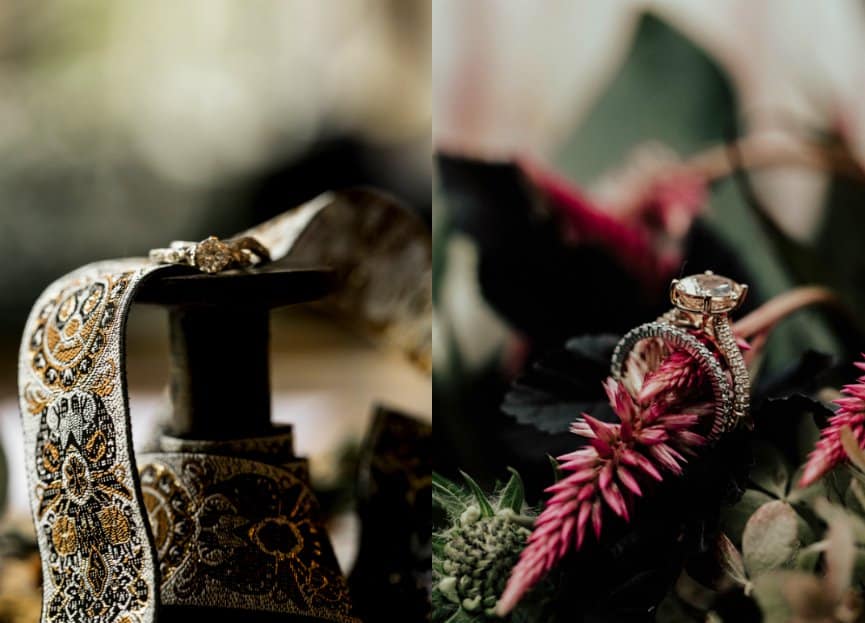 Heed this Advice From the Photographer
Have fun with it! Think of how you met and why things are important to you. You are unique and there are no other couple like you in the world. Stay true to yourself and make of your big day the most special to you both first, family and friends will love what you decide no matter what!
~Aline Bezerra Marin/Photographer
About the Photographer
I am Aline Bezerra Marin, (Aline is a French name that means "bearer of light, Bezerra is a Portuguese name dated from the XII century and passed trough generations. I kept my last name and added Marin after marriage, which is my husband's last name, it is originated from Romanian and means "of the sea".) I go by Aline Marin, or you can also call me: "Bearer of Light of The Sea" and it's all good! 😉 Although I carry a French/ Portuguese/ Romanian name I am Brazilian and first moved to The States in 2010. I shoot Weddings and Portraits. In the best of both worlds I love to provide natural, uncomplicated, beautiful, creative and timeless photography. I know, that's a lot! So you win! As the time passes by I realize more and more that photography is the art to connect! It isn't only creating images that will make you smile or cry. It is the art to tell a story. It is being there for you, being attentive to your needs and to who you are. To create memories that will last forever of true moments and the most special times in your life. Located in Atlanta and available for worldwide travel. Pricing range is $1,700.00 Customers can contact me via my website www.alinemarin.com.
Vendors
Planner: eMBee event design
Photographer:  Aline Marin Photography
Venue: The Cator Woolford Gardens
Gown, Bridal Accessories: Suite Bridal
Gown by Moonlight Collection
Shoes: Chinese Laundry
Grooms' Attire: The Modern Gent
Models: Casey Dickerson-Green and Jerrod Green
Floral and Décor: Amanda Jewel Floral and Design
Table Linens: I Do Linens
China: Crate and Barrel
Chargers: World Market
Napkins: West Elm
Compass Escort Cards and Calligraphy Tags: Laura Hooper
Chairs: Vintage Rental Co
Florentine Map Box, Italian Trinket Box, Hotel Lourdes Coin Tray: Saint Signora
Invitation Suite: Alee + Press
Kiss Cards: Olive + Pine Goods
Vintage Stamps: Vintage Postage Shop
Early Bird Projects on Etsy
Artvaark on Etsy/
Guest Book: Vintage January 1951 Holiday Magazine
Hair and Makeup: Madison Yi of Evolve Beauty
Cake: Peche Petite Bakery
Fine Jewelry: Worthmore Jewelers
Vintage Ring Box: Moonlight Proposal on Etsy
Videography : E.motion Films