Your wedding day is the pinnacle of the relationship between you and your partner so it comes as no surprise should you would want it to be unforgettable. With all the fabulous places our planet has to offer, you have surely considered having your wedding ceremony in a place that resembles the Garden of Eden. Today we have picked out four heavenly wedding venues in different countries that will blow your mind.
Setting the perfect mood for your big day depends almost entirely on your location. Just remember that breathtaking views are equally important as the level of service and availability.
We have kept all of this in mind while searching for the best exotic wedding destinations on Earth. We have taken the liberty of finding four places best suitable for weddings according to real stories of people that have been there. We made sure that the venues offer full service so your part will be to let your imagination fly and pick the best spot for the most beautiful day in your lives.
Cozumel Palace – Cazumel Island, Mexico
Mexico has gained credit over the years as being one of the best romantic getaway places. If you would like to make your wedding day adventurous and special, Mexico definitely has that charm.
What would make Mexico even more suitable for a romance-filled weekend abroad? You've guessed it right, a Mexican island nestled in the Caribbean Sea providing you with a sight to remember. Cazumel Island is famous for its natural riches both on land and sea making this piece of paradise perfect for a celebration of love.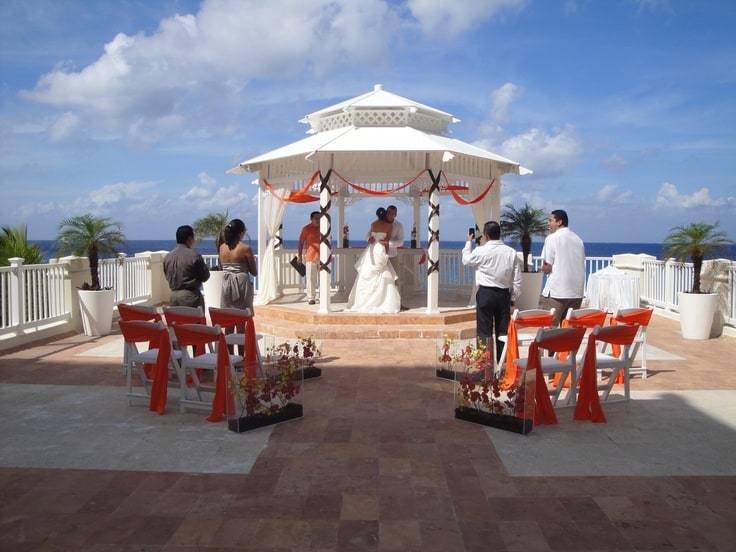 Cozumel Palace is a beautiful resort experienced in organizing weddings and honeymoons. Because it is located on the coast of the island, you'll have a splendid view of the sea-green waters of the Caribbean Sea while saying "I do." You will receive comprehensive service from friendly staff members along with a plethora of other features that are included in their wedding package.
By checking out their site, you can get further info and even make reservations online. The beginning of a lovely life together could begin right in this Mexican island. This is how amazing memories are made!
Diamonds La Gemma dell' Est – Nungwi, Zanzibar
It doesn't get much more exotic than this sun-bathed archipelago just off the coast of Africa. Feel the history and importance of Zanzibar as you visit the places that were once key points for maritime trade between Europe and Asia. The crystal-clear waters of the Indian Ocean along with rural simplicity and pristine nature make Zanzibar the perfect place for a romantic beach wedding.
Nungwi, a small village in the northern part of the island, offers peace and serenity but with no shortage of professional staff and hotels. Try to imagine a crystal white beach in a sunset while a beautiful white wedding is taking place. It doesn't take much to see the pure poetry in these lines.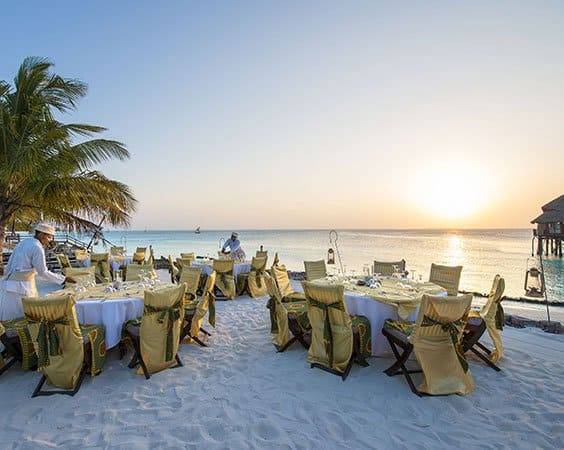 Diamonds La Gemma dell' Est is a full resort that offers the best service when it comes to this part of the world. Exquisite scenery and the resort itself is enough to earn a place on our list, but if you add professional staff and their unique cuisine, you can see why this resort stands out.
If you are looking for a unique and exotic way on your wedding day, we're sure that this African gem will meet all of your requirements.
Casa La Siesta, Spain
The country of love and wine is definitely one of the first ones that come to mind when thinking about exotic wedding destinations. Passion and romance are synonyms for Spain and having those emotions on your wedding day is something everyone should feel in their life.
Gorgeous scenery of vine-filled hills with the sound of Flamenco echoing in the distance is the essence and soul of Cadiz. The south of Spain in the region of Andalusia, is beautiful on its own but the province of Cadiz has been the diamond of Spain for many centuries. Feel the amorousness in the air of this secluded place that seems to have been invented for those in love.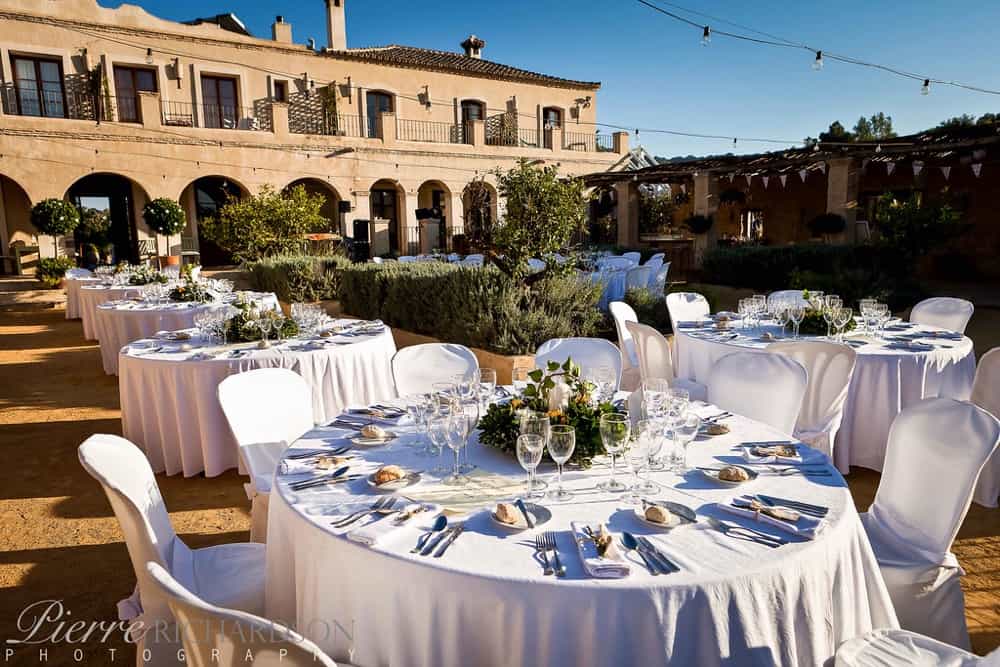 Casa La Siesta represents the best of what Spain has to offer. Although built recently, it was designed to mimic the looks of the old Mediterranean villas suitable even for the Lords of the mighty Alhambra. You'll be happy to know that a couple in love made this resort leaving a part of themselves in every corridor and yard. Casa La Siesta is one of the best so be sure to make your reservation in time.
Château du Grand-Lucé, France
A significant number of young girls fantasize about having a wedding day worthy of a fairytale. The wedding of Belle is something that has enthralled generations into picturing their big day taking place in a castle in France.
From luscious gardens, all the way through great halls and absurdly long tables, castle wedding has that undeniable aroma that brings a touch of fantasy. Therefore, it comes as no surprise that the castles in France are being used as wedding venues for centuries.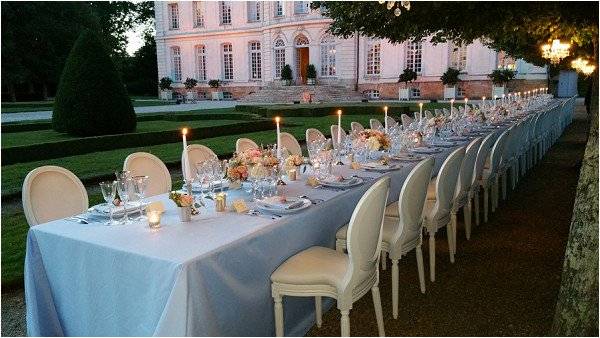 Château du Grand-Lucé is one of the castles available for rent for your unique, fairytale wedding. The castle offers the best combination of modern technology and the spirit of the times of kings. It has been renovated and preserved the feeling of a time when love created wars and ruled nations.
Château du Grand-Lucé is not only a castle for rent, as it offers full service when it comes to organizing weddings and similar receptions. Expect everything you ever wanted on your day, even hot-air balloon rides, cabaret shows, and much more. If you want to be a princess on your wedding day, take nothing less than the princess treatment available in this French time-travelling place.
What do you think about these destinations? Would you have your dream wedding there? 
Let us know in the comments below!