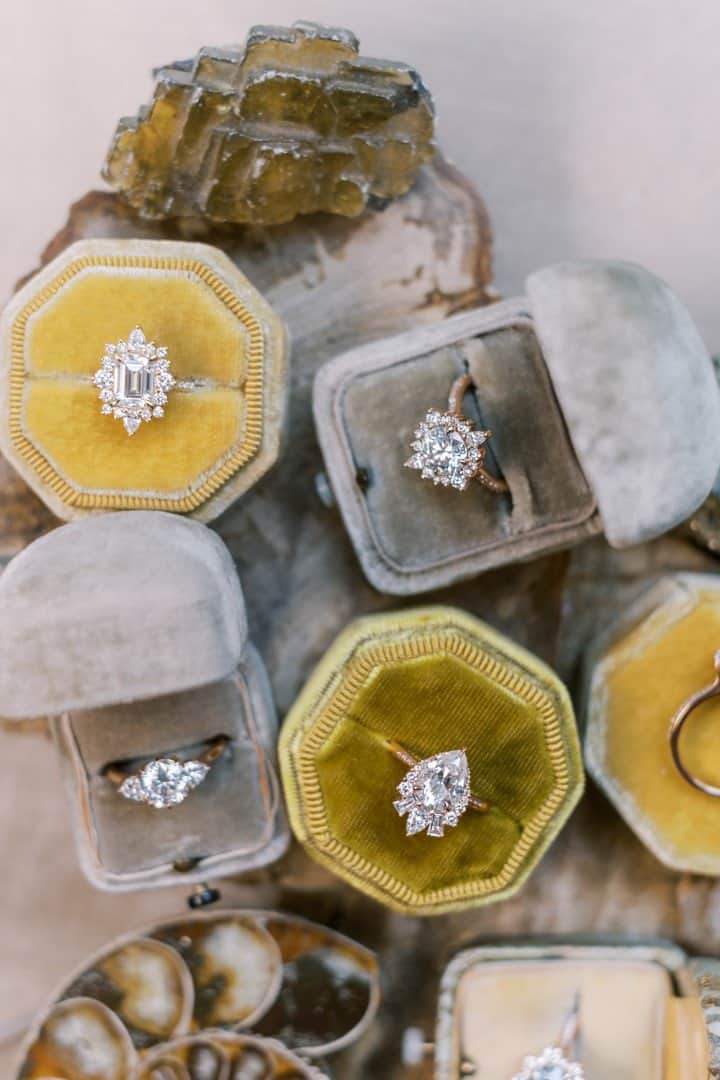 Choosing an engagement ring is a big decision for any couple, and it is important to make sure you have the right ring for your bride-to-be. There are many different awesome styles of engagement rings on the market today. Yet, not all engagement ring styles are created equal. This is especially true for brides that are looking for a unique style that fits their personality. So, in this article, we will be looking at the five of the most popular styles of engagement rings that are currently made and designed by Kristin Coffin.
Kristin Coffin, an artist at heart, created and sold her first designs in 2007. After completing her studies in metalsmithing at the University of Vermont, she worked from a tiny studio apartment to create her first collection of rings. Drawing from her inspirations from nature many eras ago, she is providing her clients with their own personalized experiences. And has been recognized as a very talented jeweler by Harpers's Bazaar, Refinery29, Glamour, and Martha Stewart Weddings.
As you may imagine, the main objective of Kristin Coffin was to redefine the standards of engagement rings on the market to put a contemporary spin on traditional designs with environmentally friendly materials. If you take a close look at the essence of her designs, you'll notice they pay homage to the history of jewelry design, but incorporate all conflict-free gemstones and diamonds, and exclusively use recycled metals. One of her most notable and unique collections features salt and pepper engagement rings.
Ethical Aspect and Uniqueness of KC Engagement Rings
In addition to the classic and timeless creative designs that they are known for, Kristin Coffin is also known for the ethical and uniqueness of her creations. Because Kristin Coffin and her team take their environmentally-friendly approach seriously, every heirloom piece is made from ethically conscious materials. Their commitment to sustainability extends to even starting their own line of Iconic Grey Moissanite with their own moissanite growers and a team of stone cutters based in Europe.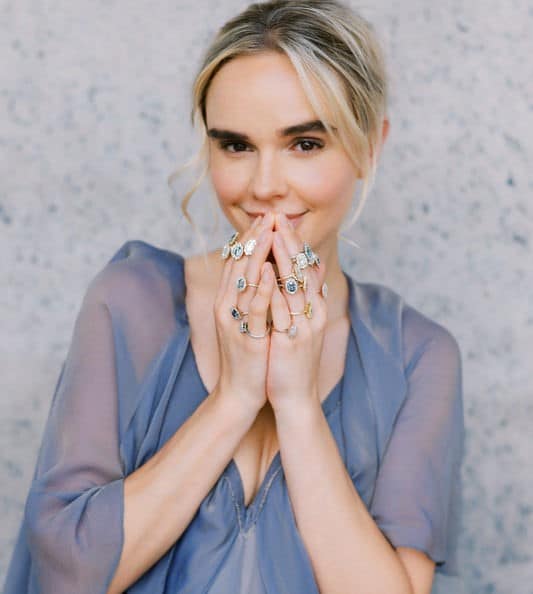 Popular Engagement Ring Styles
For those of you who are interested in buying an engagement ring from KC Coffin, here are 5 popular engagement ring styles that you may want to consider.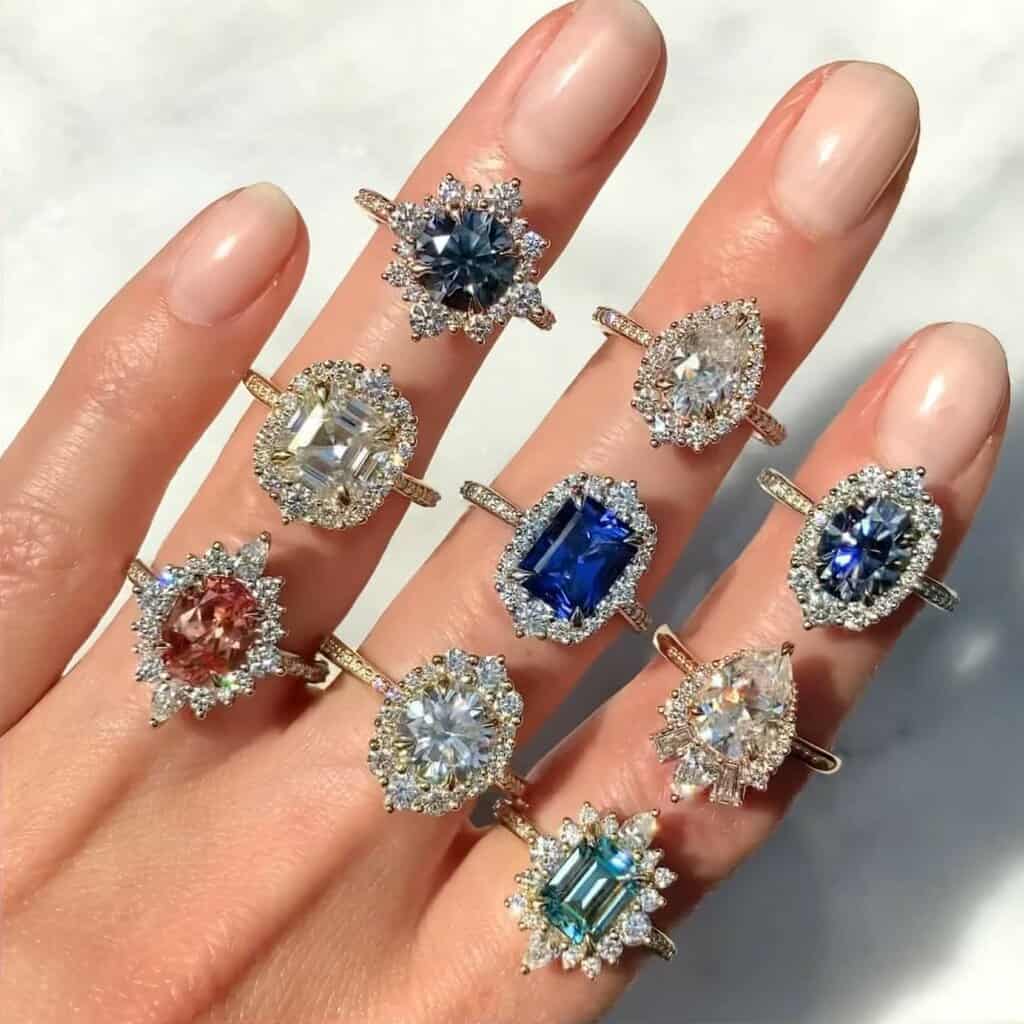 1. Halo Engagement Ring
KC's signature ring, her halo captures the classic silhouette and adds a contemporary twist. So, if you love the look of smaller accent diamonds surrounding the larger center stone in your favorite color, KC's halo engagement ring style may be exactly what you are looking for.
2. Vintage Engagement Ring
KC's inspiration for her vintage-style engagement ring designs come from the eras gone by, but given a modern spin with superior craftsmanship, eco-friendly gemstones, diamonds, and metals.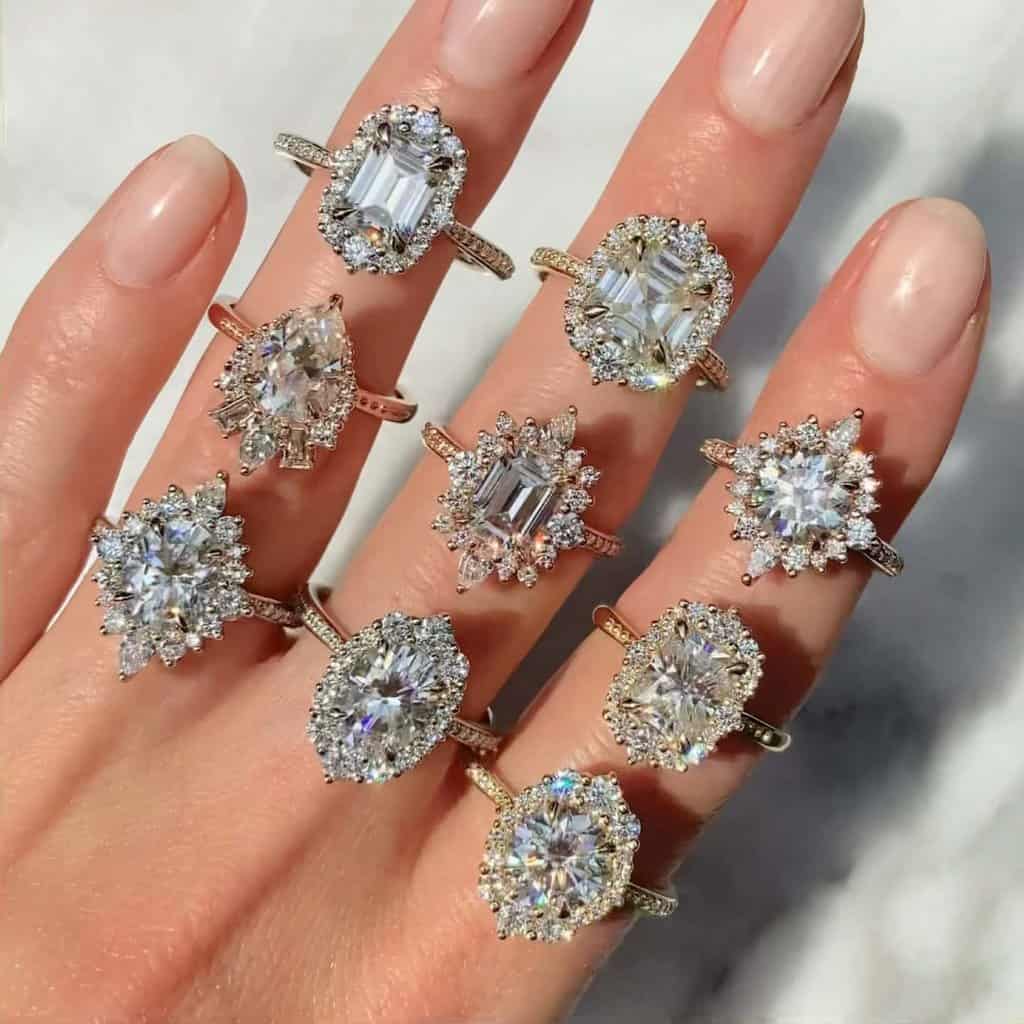 3. Three-Stone Engagement Rings
For a more contemporary low-profile look, KC's 3-stone engagement ring style is a true classic. With the larger stone centered between two smaller trillion diamonds, this ring style uses modern shapes and ethical materials.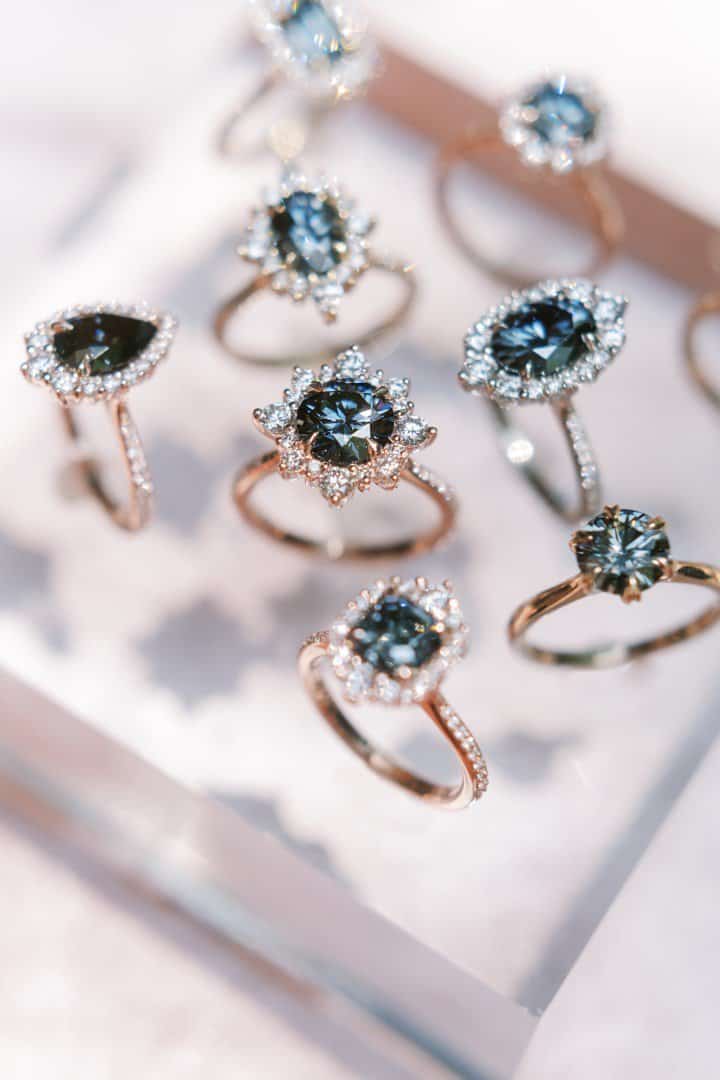 4. Nature- Inspired Engagement Rings
For the nature lover, the nature-inspired engagement rings are uniquely designed and customized with a wide range of materials and stones. With design inspiration drawn from leaves, florals, and twigs, the ideal backdrop is formed from recyclable metals, diamonds, and sustainable gems.
5. Solataire Engagement Rings
Kristin's solitaire engagement ring designs feature a classic silhouette showcasing a larger center stone. You can keep your engagement ring simple or even add smaller accent diamonds to the band of many solitaire rings styles for a subtle extra sparkly.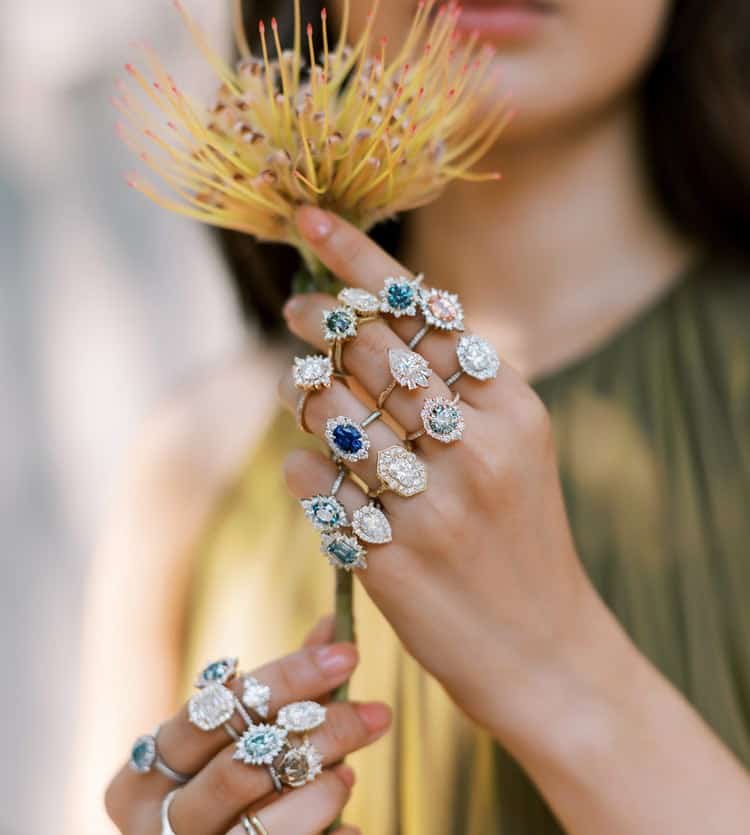 6. Andreas – Platinum Diamond Engagement Ring
Platinum diamond engagement ring
. The ring is set with a 1.00 ct oval cut diamond, surrounded by a diamond halo and diamonds in the band. All diamonds are 4 x claw set.