Love is in the air! If you're about to get engaged or married, you may be giving thought to the style of ring or wedding band you want. Here are some of the most popular engagement ring trends for 2022.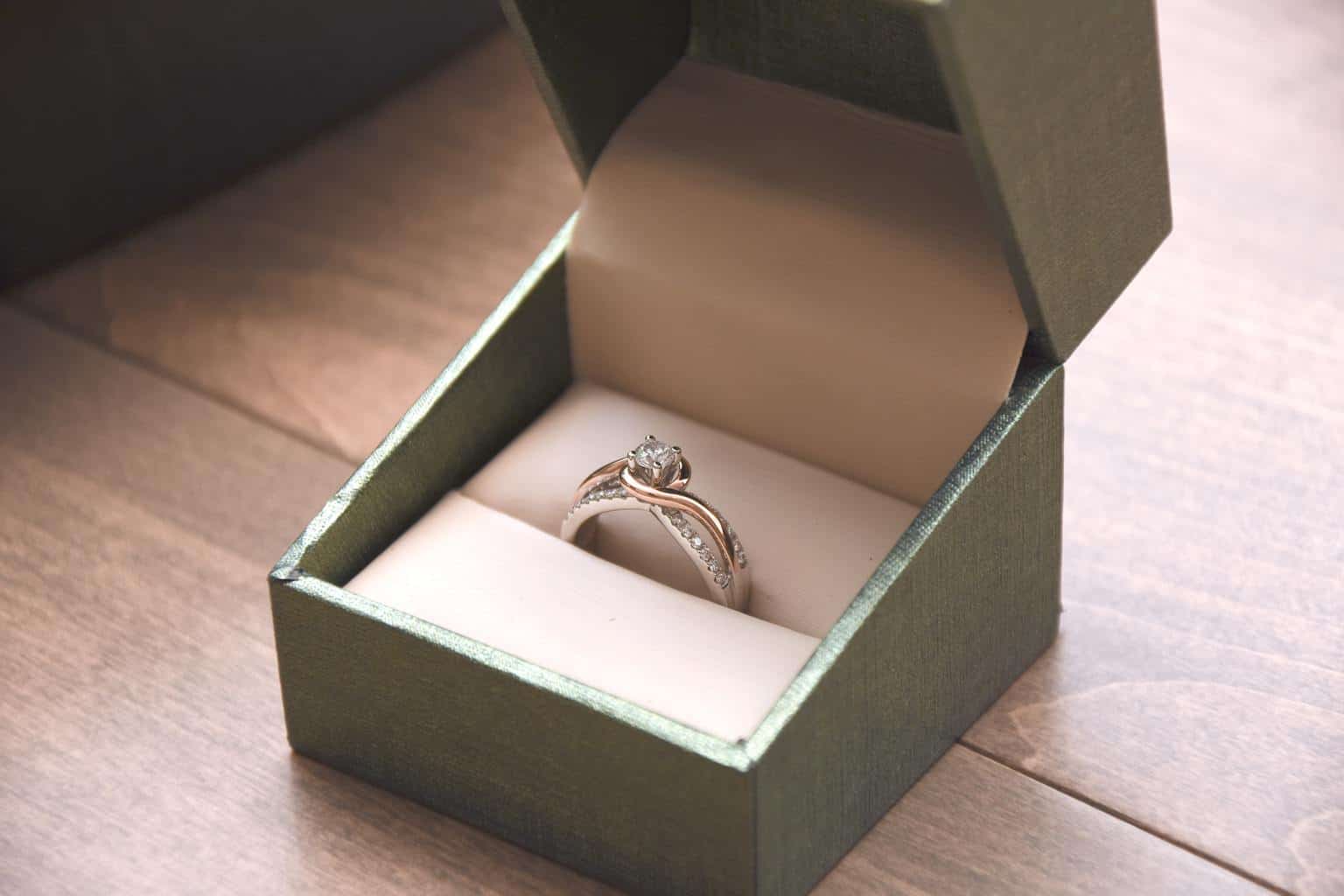 Goodbye, White Gold
Although many of us will always love the appearance of white gold, silver, and platinum, it might surprise you to learn that it's not what people want the most this year.
In 2022, there will be a much bigger demand for yellow gold rings than there was in previous years. This is because '80s and '90s styles are on the rise again, so yellow gold is making a comeback when it comes to every type of jewelry. Regardless of the reasons, yellow gold is timeless — and a much needed break from the white gold or silver look, which has been the trend for years.

Rose gold is also on the rise, so you can expect to see more rose gold engagement rings and wedding bands this year.
Salt and Pepper, Anyone?
The salt and pepper diamond is another trend to watch out for this year. A salt and pepper diamond occurs when a diamond has inclusions. This gives it a gray or milky appearance. In the best case scenario, it will give the diamond a colorless appearance with flecks of black, white, and gray.
Gemstone Rings and Diamond Alternatives
This is one of those engagement ring trends that's been around for a while, and it looks like it's here to stay. Gemstone rings are common among people who are looking for a conflict-free engagement ring. It can also be ideal for people who are looking for a budget-friendly ring.

Sapphire is one of the most popular options, with blue sapphire, pink sapphire, and white sapphire being the top choices. Emerald and rubies are also timeless options. Morganite engagement rings may also increase in popularity, partly in thanks to the rose gold trend.


When it comes to 2022 engagement rings, we may be seeing the emergence of some different colored gemstones than in previous years. Expect to see olive, pink, and yellow rings making their way into the spotlight. Peachy pink engagement rings are rising in popularity, too.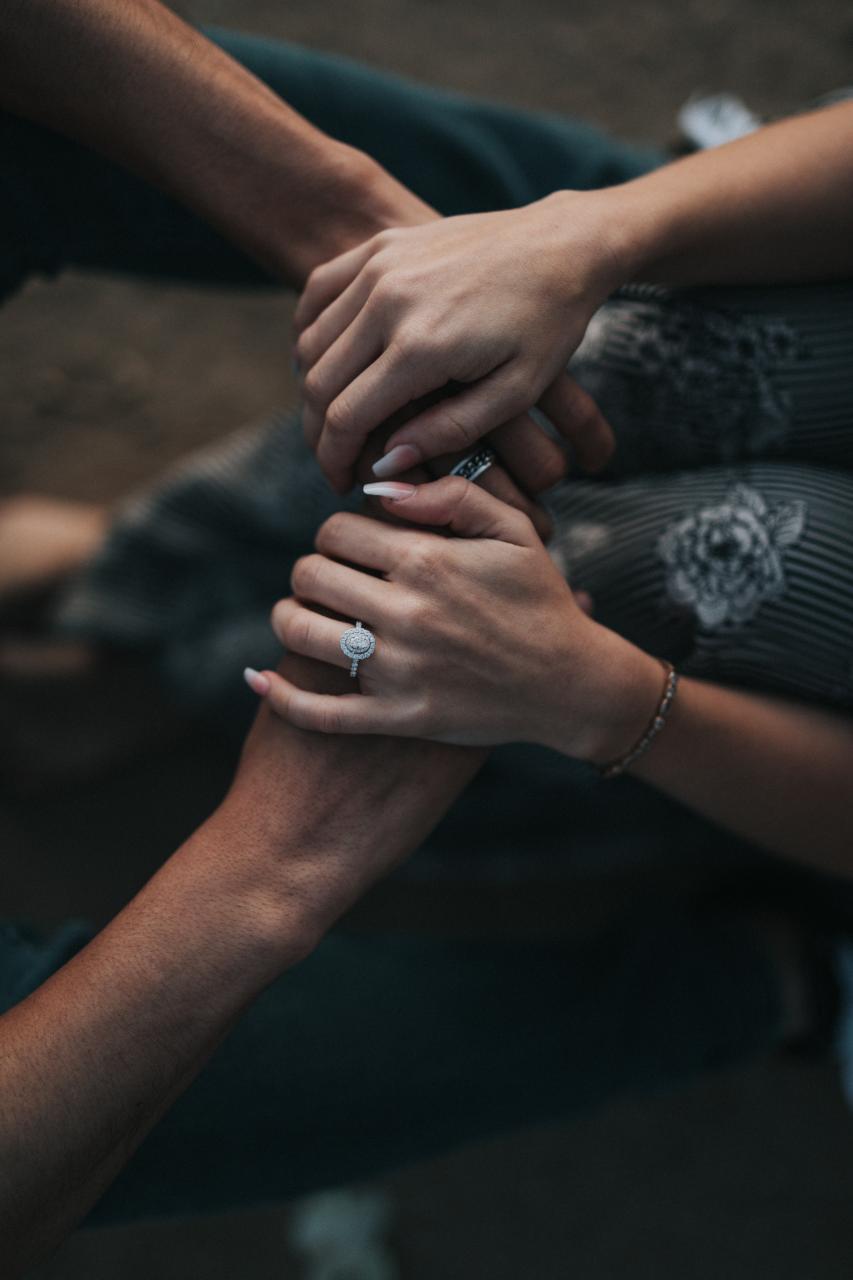 Moissanite will also remain a popular diamond alternative for brides-to-be.
Three Is the Magic Number
Trio ring settings, or settings which consist of three diamonds, will be a popular trend this year. These settings may have a classic look or they may take on a modern appearance. One larger stone with two smaller side stones will be really trendy.
Three may also be the magic number when it comes to ring sets, too. You can expect to see more options that include two wedding bands.
Pear-Shaped, Solitaires, Halos, and More
Pear-shaped engagement rings were popular in 2021, and this trend will continue through 2022.

Many couples will choose simplicity this year. Simple solitaire rings are going to be a popular option among brides-to-be.
If you're a fan of the halo setting, don't worry; this trend isn't going away any time soon! It will still be the most desirable option for many. The surrounding stones in the halo setting will give your diamond or gemstone the ultimate sparkly appearance.
Double-banded rings with modern designs will be another popular option this year.

Toi et moi rings, which were popularized by Ariana Grande, are another trend that will hang around this year. These rings coil around the finger, but split in the center, with the diamond being set on one side.

These are just some of the engagement ring and wedding band trends we can expect to see during 2022. Despite what's trendy, it's important to make sure you and your partner choose a ring that's perfect for you and your own personal style.