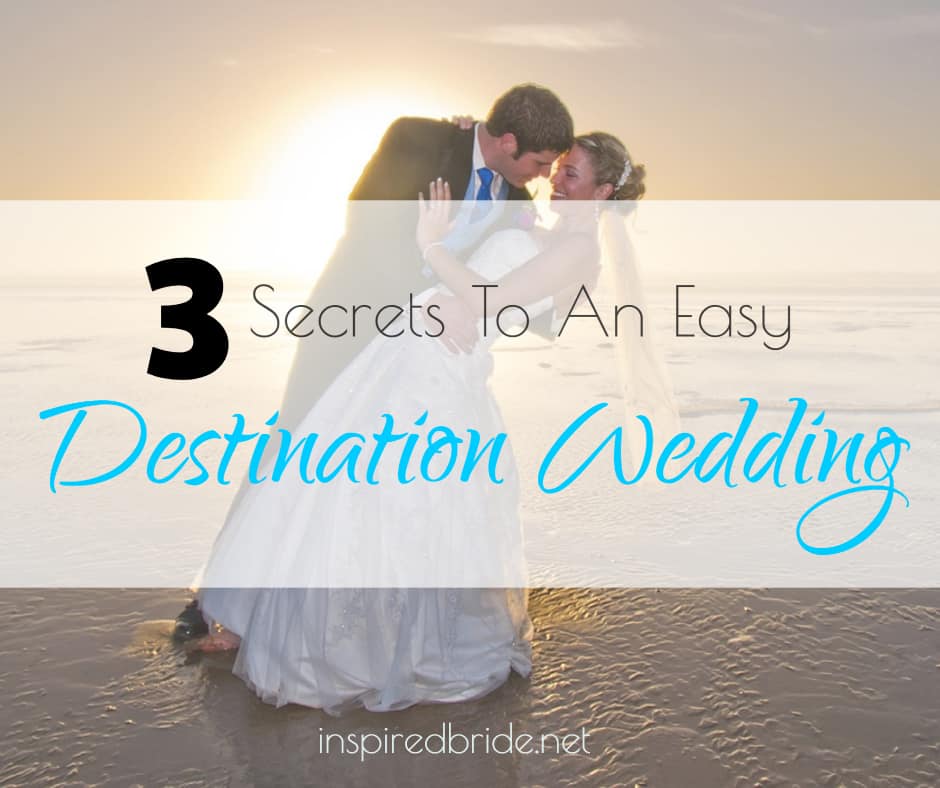 If you think that destination weddings are hard to pull off, think again. The right kind of destination wedding can actually be much, much easier to plan than an event in your home-city or town. Here are three little-known ways that a destination wedding can actually make your wedding planning simple and straightforward.
1. Buy A Package Deal
When you plan a destination wedding, you can look for package deals. Some resorts, like the Pink Shell Beach Resort & Marina, in Fort Myers Beach, Florida, offers packages that save you tons of time when planning your wedding. The packages are designed for different types of weddings and budgets. From the "White Sands Basic Package" for 45 to the "Grand Packages" with deluxe options for 150 guests, you can find an option that fits your needs.
Packages are hugely simplifying, because by choosing a bundled deal, you have in one stroke determined your budget, your menu options, the number of guests, your venue, and details of your ceremony and reception. What a huge relief!
2. Take Advantage Of On-Sight Event Coordinators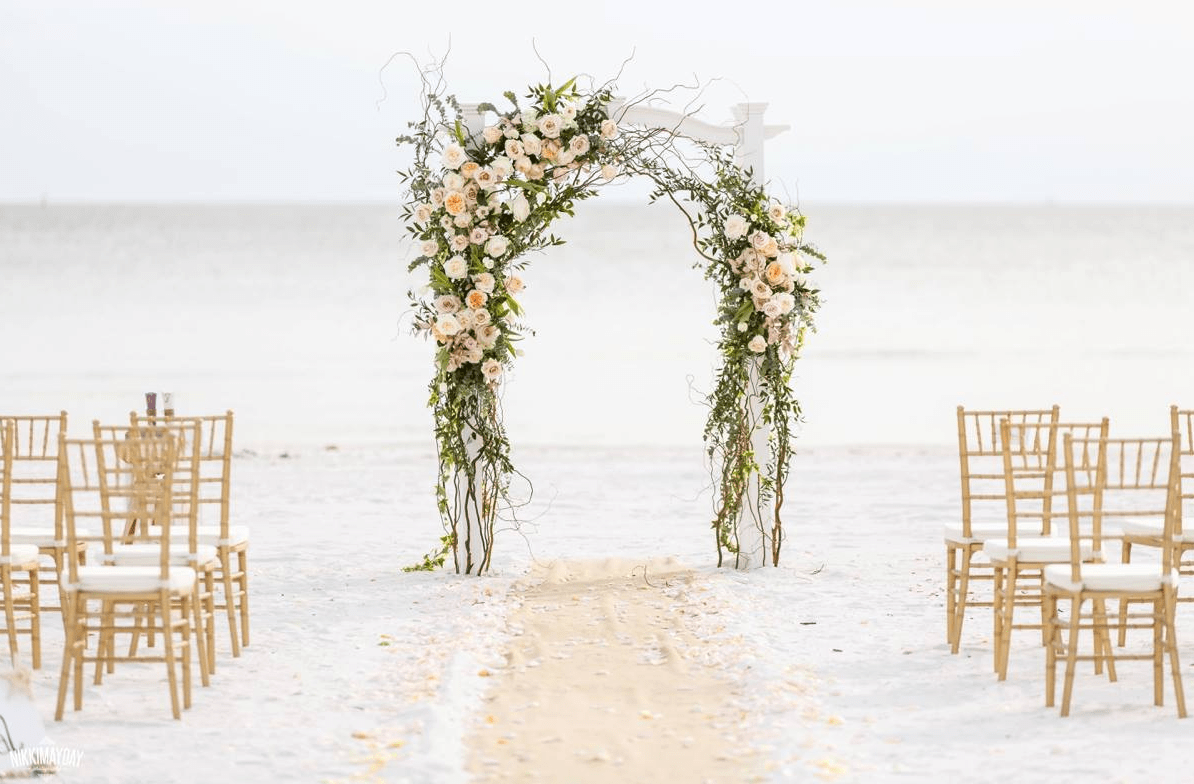 Resorts that host lots of destination weddings often have an on-sight wedding coordinator that you can work with if you choose to. This is a great benefit to take advantage of, especially if you don't have event-planning experience. Leave it to an expert! This takes the pressure off of your and your fiance's shoulders, so that you can enjoy the whole experience rather than stressing.
3. Enjoy Everything In One Place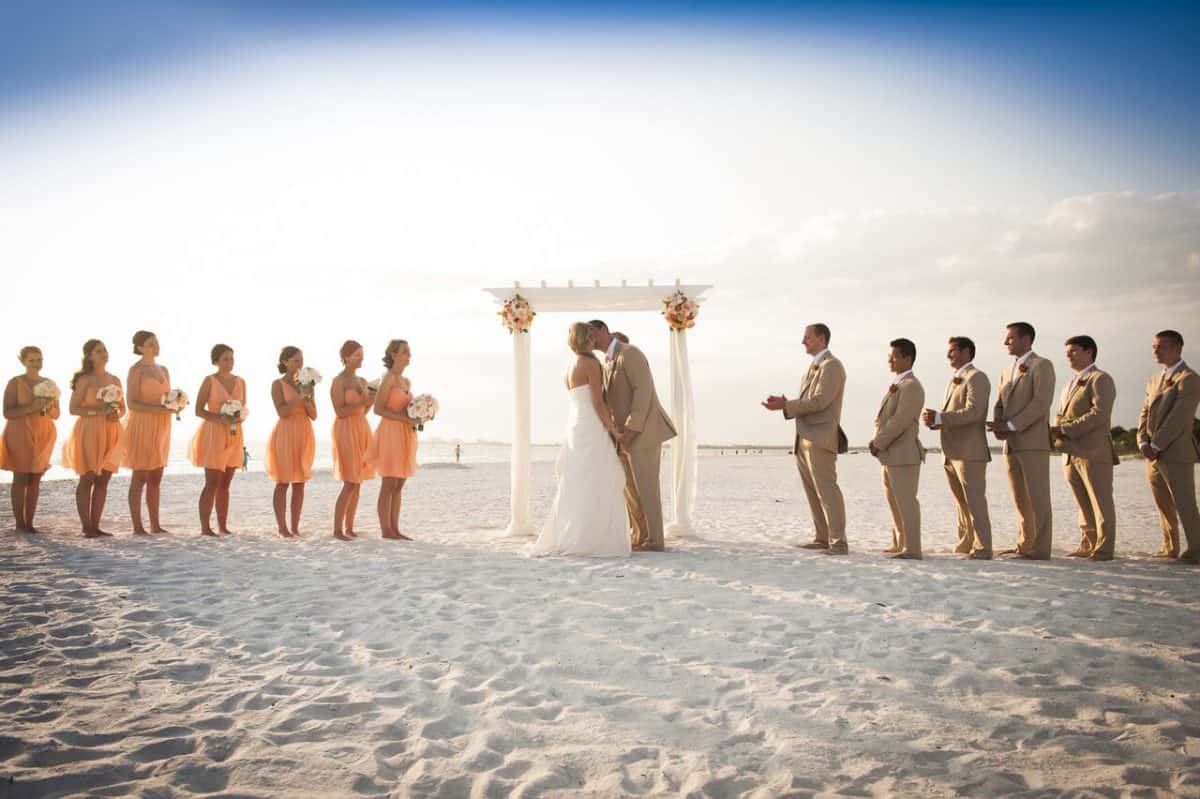 With a destination wedding, everything is  in one place. Though it might not seem like a big deal, but it makes everything so much easier. The Pink Shell Beach Resort & Marina has a private beach, condos for overnight guests, a full service spa, indoor ballrooms, a private marina, and award-winning restaurants all within the resort.
Imagine welcoming your family and friends, enjoying your rehearsal dinner, getting pampered at the spa with your bridesmaids, and then moving right into your ceremony and reception– all without leaving one resort. Does it get any easier than that?
Destination weddings make wedding planning, prep, and implementation surprisingly easy. Though it might seem like a destination wedding would be difficult to put together, the opposite is true if you work with the right resort. An added bonus is that you can find ways to make the wedding amazingly affordable. Have you considered a destination wedding? Leave a comment below!

** This post is sponsored by Pink Shell Beach Resort & Marina **