One should be so lucky to be invited to an Indian wedding once in your life. The grandeur and spectacle of the multi-day affair is an over-the-top experience unlike any other. Indian weddings are laden with beautiful traditions and colorful celebrations that commemorate love and bring families together. Not to mention, a visit to India is an unforgettable experience in itself but being able to experience this vibrant country in such an immersive manner is a privilege.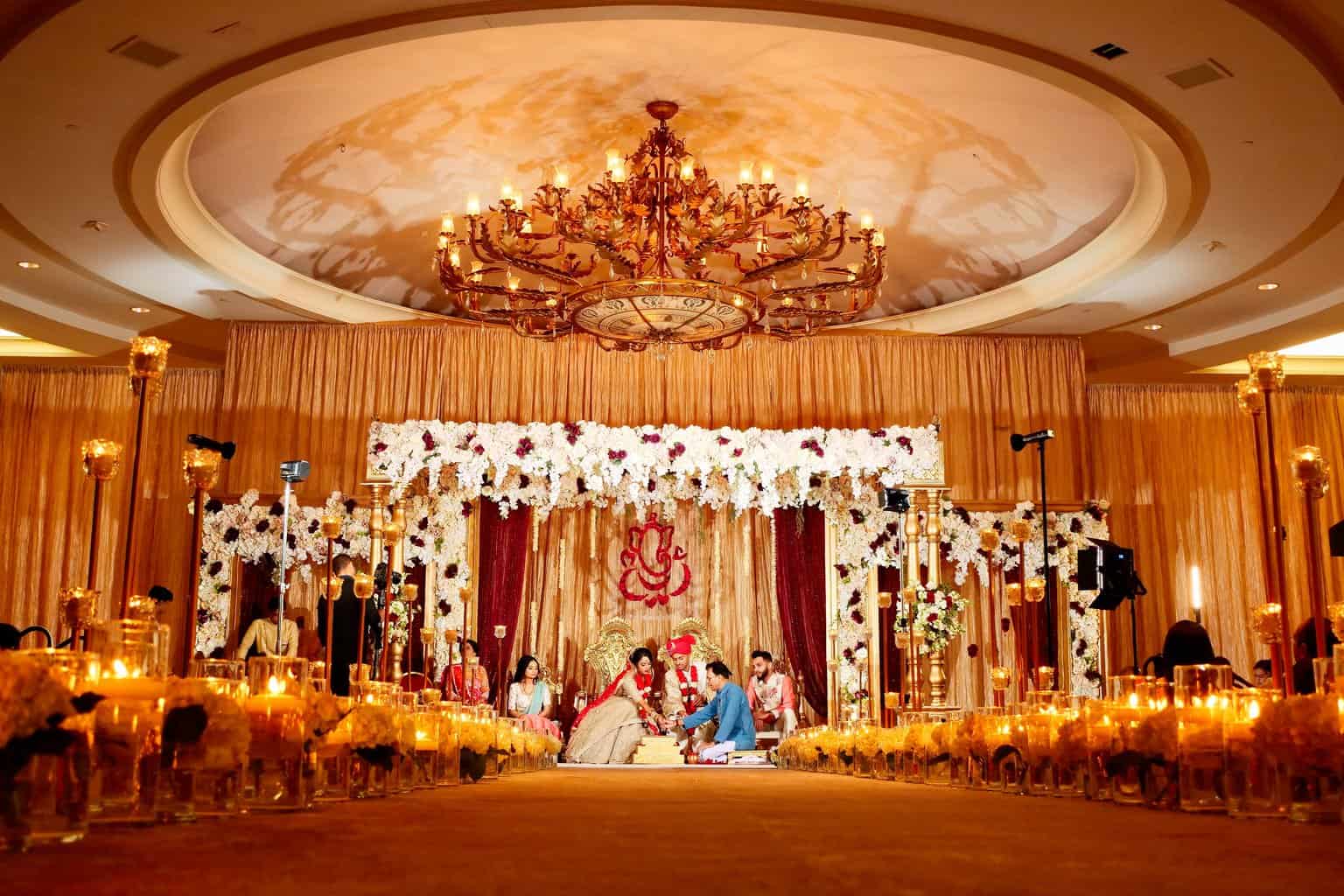 But with all the pomp and circumstance comes certain etiquette and expectations from guests, regardless of their background. If you have been invited to an Indian wedding as a guest, it is essential to understand the cultural etiquette and expectations to ensure that you have an enjoyable and memorable experience.
What to wear to an Indian wedding?
Indian weddings are formal affairs, and guests are expected to dress accordingly. There are also several different pre-parties and ceremonies and you will most likely need a new outfit for each of these. Shopping for an Indian wedding is half the fun and you can spend hours trying on colorful and intricate traditional outfits. You can wear western clothing but keep modesty in mind. Your outfits should also be formal. If you want to wear traditional garb but can't see yourself spending the money to buy a whole wardrobe, you can always opt to hire your outfits.
Men can opt for a traditional kurta pyjama, sherwani, or a suit. Women can choose from a wide range of Indian attire like sarees, lehengas, or salwar suits. It is important to note that Indian weddings are vibrant, and bright colors are preferred. Guests are advised to avoid wearing white or black, as these are considered inauspicious. They should also steer clear of red as this color is typically reserved for the bride.
Should I bring gifts to an Indian wedding?
Chances are, you are traveling from abroad to attend an Indian wedding so a typical gift registry at Bloomingdale's is most likely off the table. But a cash gift is never frowned upon and the happy couple will highly appreciate your contribution. Cash or cheques are often presented in an ornate envelope along with your good wishes. This is a way to shower the couple with good fortune as they enter this new phase of life.
Although no set amount is expected from you, you should take note of the numerical value. You should avoid presenting them with a round number like $100 but rather opt for $101 or another amount ending in a 1. The number zero represents finality whereas an odd number leaves the path open to continue to the next round number.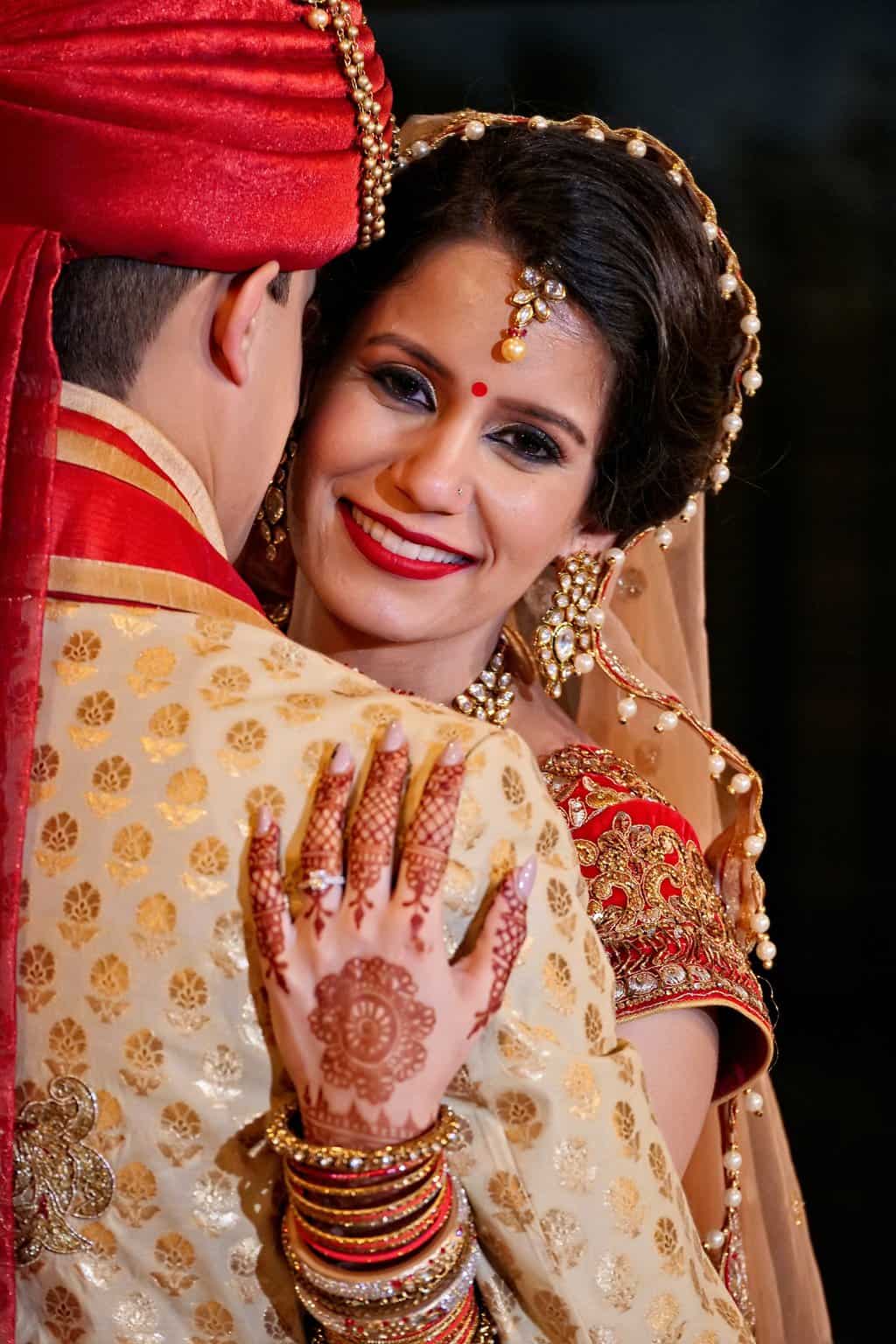 Are Indian weddings punctual?
If you haven't gathered by now, Indian weddings are massive affairs. These events can last anywhere from three days to a week. Each day has detailed schedules with multiple events and thus follows a strict timeline. You should be punctual and arrive at least 15 minutes before any event or ceremony starts.
You should also be punctual when sending your RSVP. Indian weddings have hundreds of guests and they take months to plan so having a complete list of attendees early on is very helpful.
Etiquette during the ceremony and reception
Indian wedding ceremonies are sacred and require a certain level of decorum. Guests are advised to maintain silence during the ceremony and avoid using their phones or taking photos. It is customary to remove shoes before entering the wedding venue and to cover your head if required. Men will often be given head coverings at the venue. Guests should also refrain from touching the idols or religious artifacts present in the venue.
Some Indian wedding receptions are a fair mix of eastern and western traditions and they are great fun. You should however refrain from dancing with the bride or kissing her as she is expected to maintain a certain level of modesty on the day.
What food is at an Indian wedding?
Indian weddings are known for their elaborate and sumptuous food spreads. Guests can expect a wide variety of vegetarian and non-vegetarian dishes, desserts, and beverages. It is important to note that Indian food can be spicy, and guests should be mindful of their spice tolerance. It is also considered impolite to waste food, so guests are advised to take only what they can eat.
If you have dietary requirements, you should make sure to eat ahead of time or bring something along. Indian weddings usually have a buffet-style setup to cater to the hundreds of attendees so personalizing any food isn't always an option. Alcohol is also not traditionally served, especially if it is a typical Hindu wedding. You might be able to enjoy a modest amount of alcohol at some of the pre-celebrations but don't bet on it.