Roshni ♥ Vip
The Indian culture is vibrant and it celebrates marriage as a sacrament. Thus, many Hindu couples desire to have a wedding ceremony that reflects their native heritage.  A traditional Hindu wedding ceremony follows Indian religious rites whereby two souls come together in a spiritual, mental, and physical bond. It lays emphasis on three essential values: happiness, harmony, and growth. Now, let's all witness that in Roshni and Vip's union!
How It All Began
The couple met at a Georgia Tech game, but it wasn't until their first date at the Fernbank Observatory that Vip swept Roshni off her feet! Roshni has always had a love for the stars, but now she has found her superstar!Now this sweet pharmacy intern has accepted the proposal from her sharp-dressed man!
The Happily Ever After Starts Here…
Click image to enlarge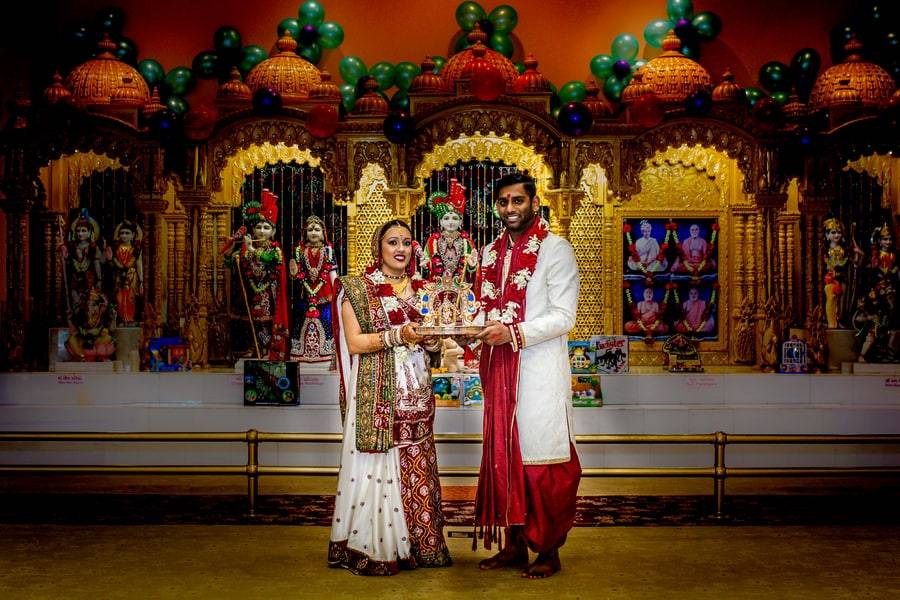 5

Like. Click to Vote
>
Extra Special Details
♥♥ Their engagement session was a fun-filled two-day event with cloudy skies and intermittent rain, but nothing could put a damper on the love between this assistant DA and his beautiful bride!
♥♥ The wedding was performed in a mandap (wedding canopy), which symbolizes purity and love. The four pillars of the mandap signified the parents and their roles in raising the bride and groom.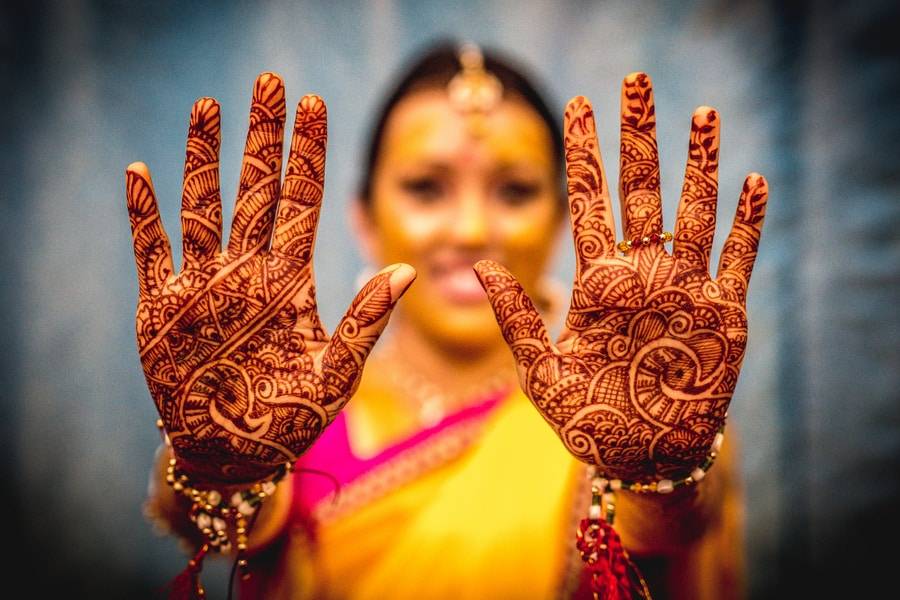 ♥♥ It is a common belief that the darker the color the mehndi leaves on the hands of the bride, the more she will be loved by her husband. This colorful moment was captured using a Canon full-frame during the Pithi ceremony of this multi-day Indian wedding. And we have to agree: Roshni and Vip are not only a stunning couple, their love for each other runs as deep as this gorgeous design showcased on the palms of Roshni's beautiful hands.
♥♥ As Denis Waitley said, "a smile is the light in your window that tells others that there is a caring, sharing person inside." With an early morning wedding ceremony, Roshni rose hours before dawn to prepare for her groom and Peter (the photographer) and his team were there to capture the elaborate preparation. When Vipul began his day, there was just enough time to capture the prelude to their first look through his window three floors directly above his beautiful bride's. The light coming from their windows was the perfect illumination of the love and care they have for each other.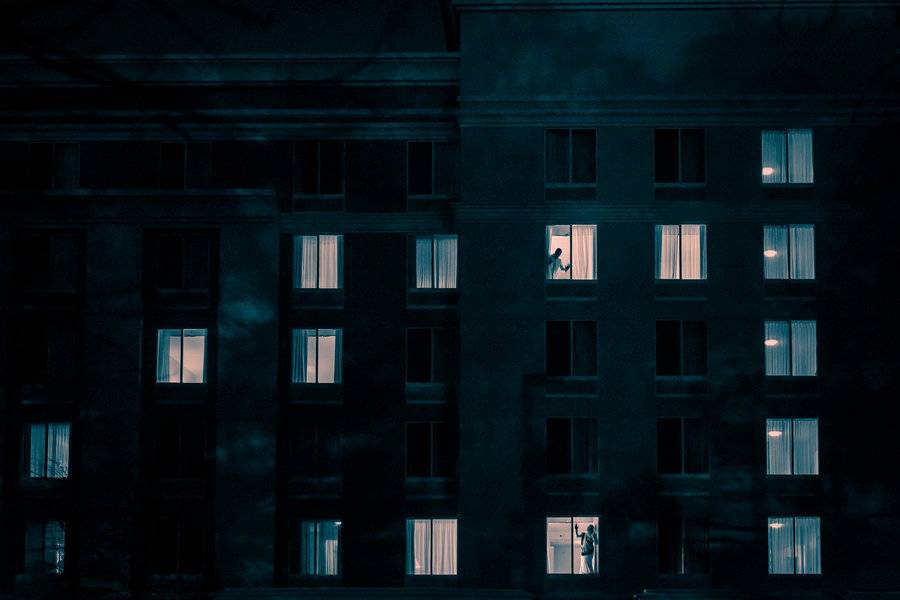 Tips from the Couple
♥ Take your time in selecting a photographer.

♥ It helps to have an idea about the style you want; modern, contemporary, classics, overly romantic, serious, or just plain fun.

♥ This made our decision easy when find the photographer to capture our special moment in the light we wanted. — Roshni & Vip
Wedding Budget
$5,000 – $10,000
VENDORS
Photographer:  Peter Togel Photography
Other Location: BAPS Shri Swaminarayan Mandir
Event Designer: Katen Shah Designs