When we laid eyes on Katrice and William's wedding, we knew it would make an excellent visual. The black, white, and gold décor and styling, from the ceremony to the reception, scream opulence. The couple firmly decided on fresh floral arrangements, cylinder vases & floating candles for an abundance of warm lights. The bride and groom were perfectly classy, too! Katrice is radiant in her mermaid dress, with a sweetheart neckline and ornate embroidery, while William is simply dashing in his white suit. The venue also tied up with the fancy theme. And just like how fairytales go – from the first time they met at a birthday dinner to their big day, the magical moments that involved them, their families, and friends were intimate and priceless. What a day it truly was! Brian Anthony Photography captured all the gorgeous details, and most especially, the sweetest moments that express Katrice and William's love for each other. It was their great love that sealed the deal. There are so many ways to pull off a fancy wedding and if you're looking for some inspiration, scroll through their photos now! Let's also look at how things came together in the words of the bride herself!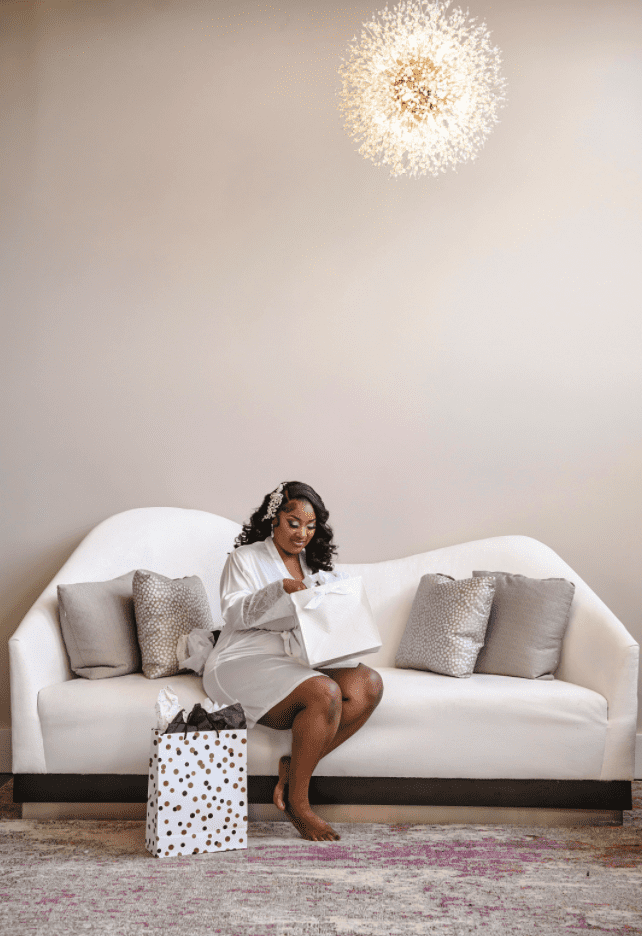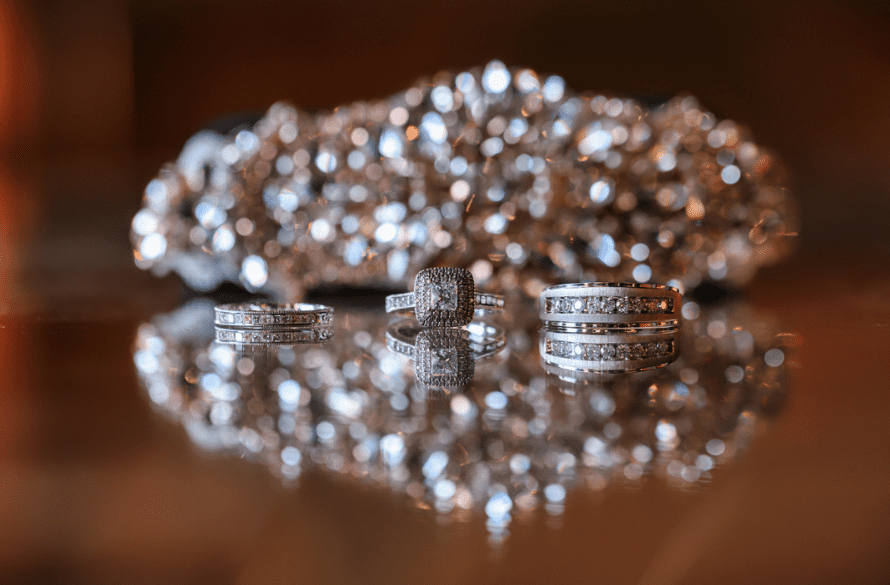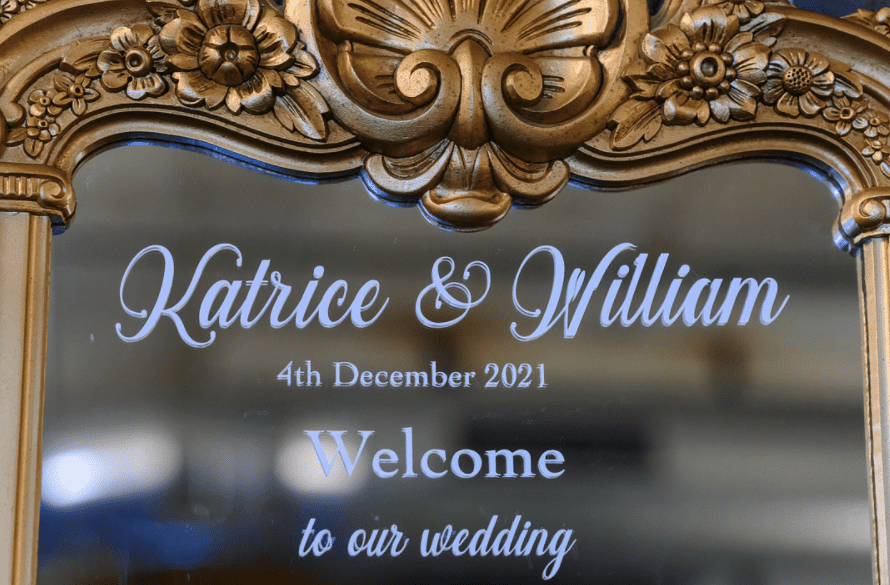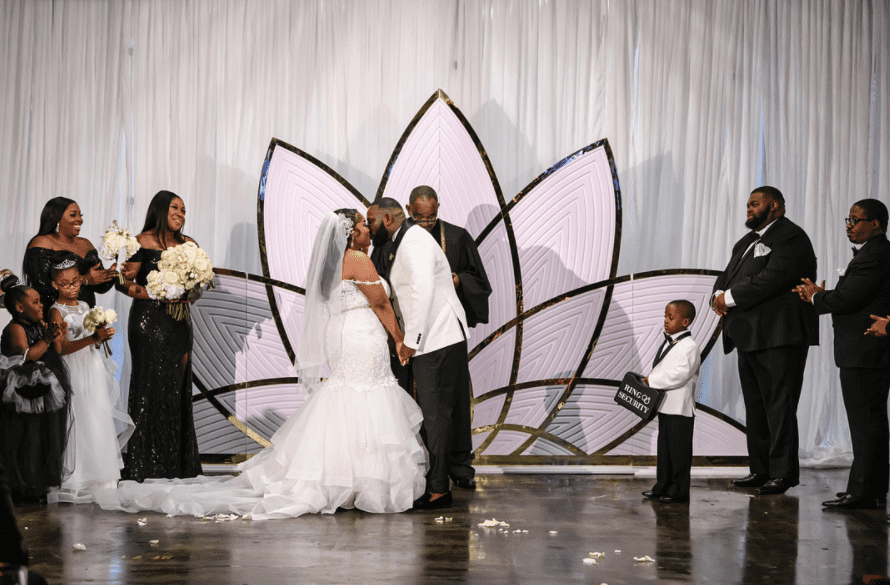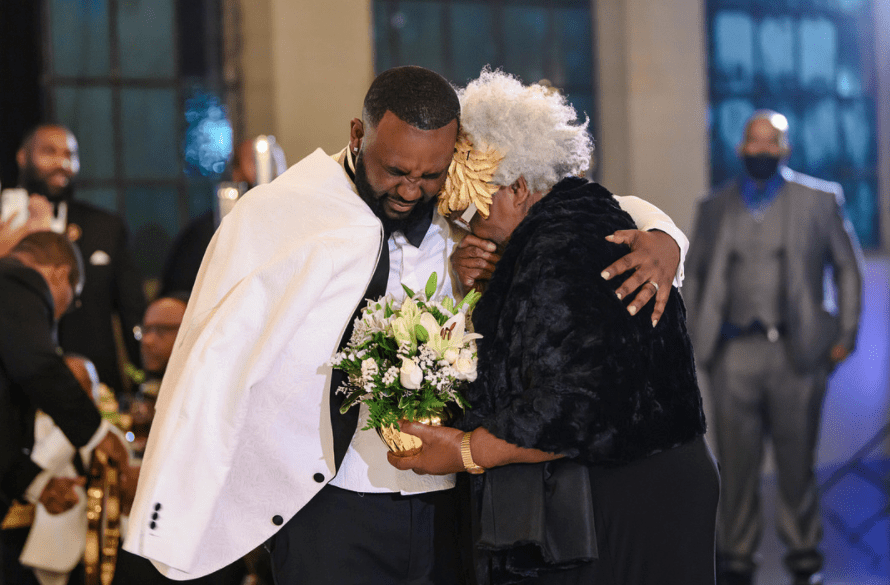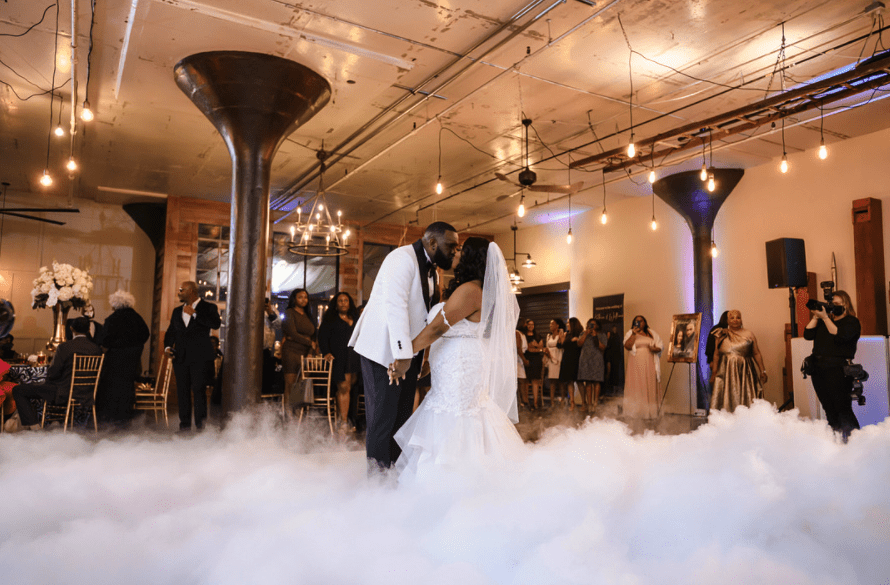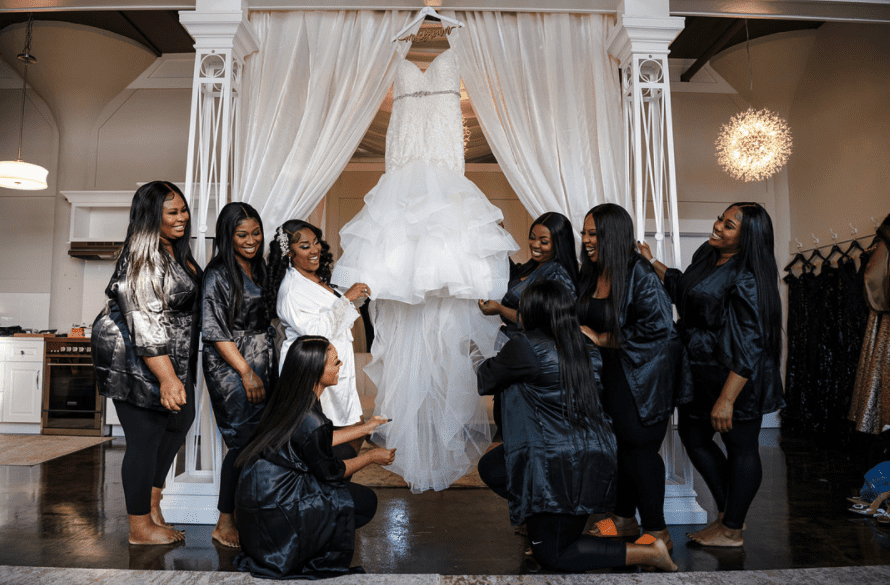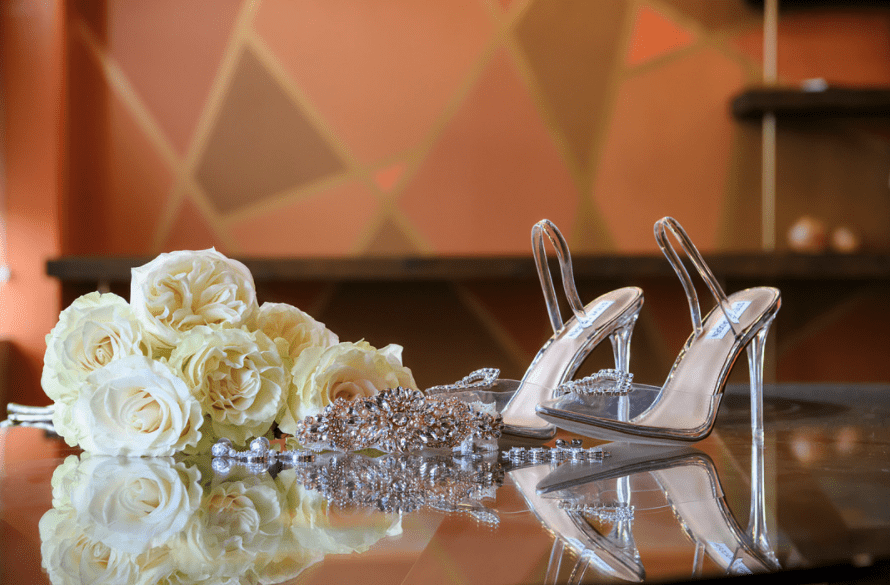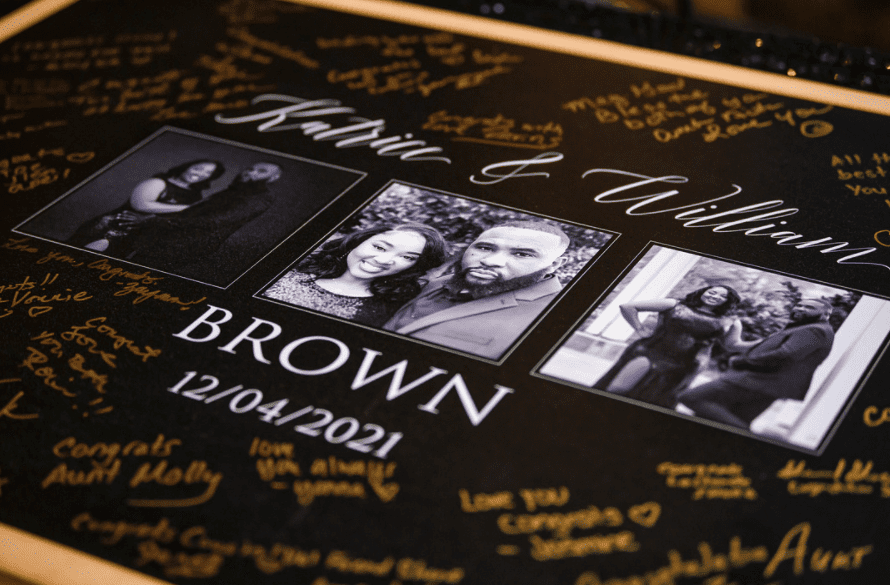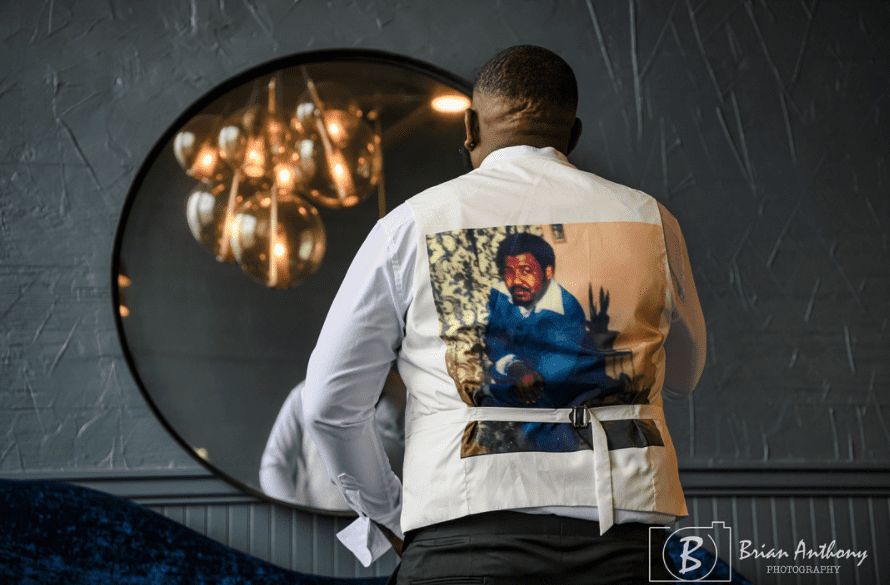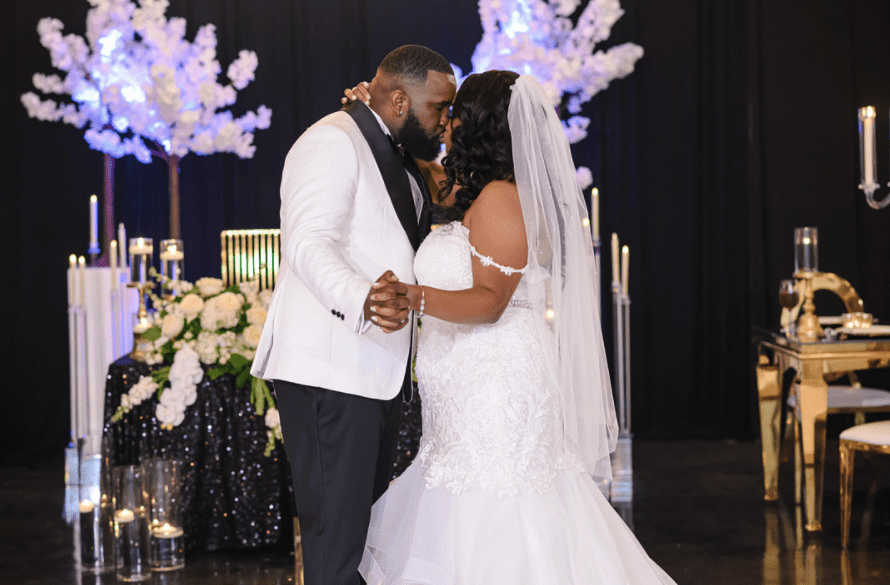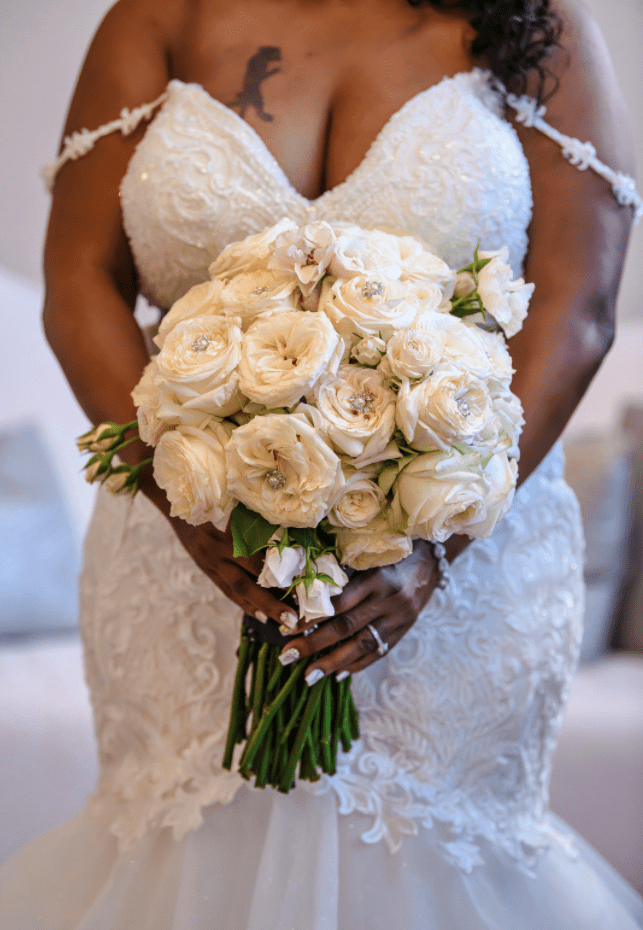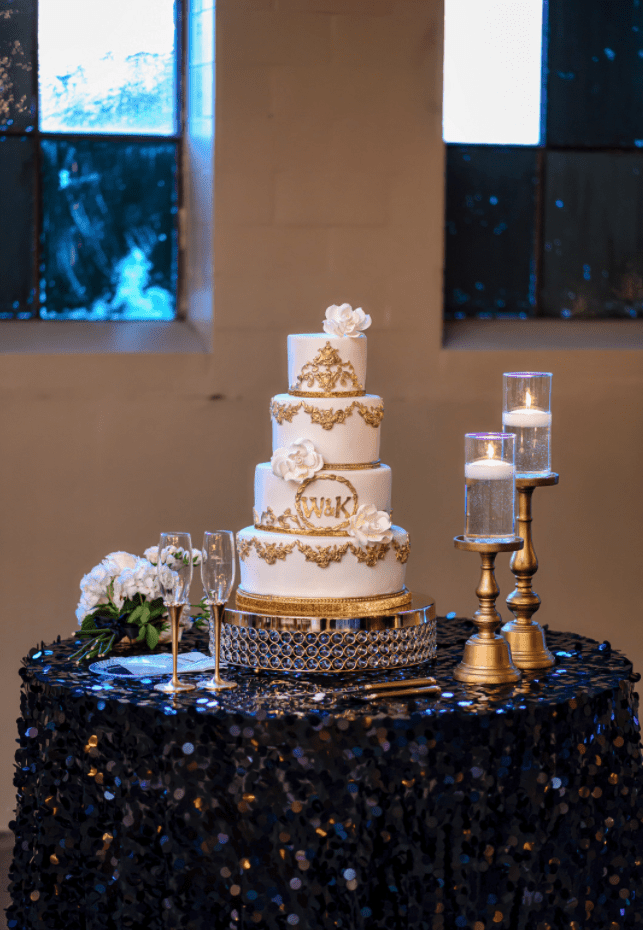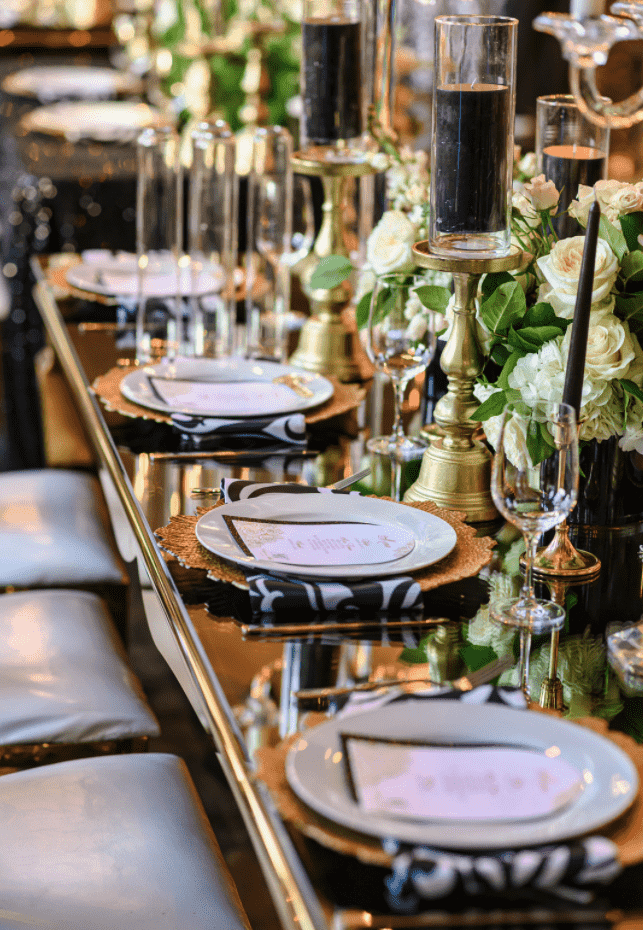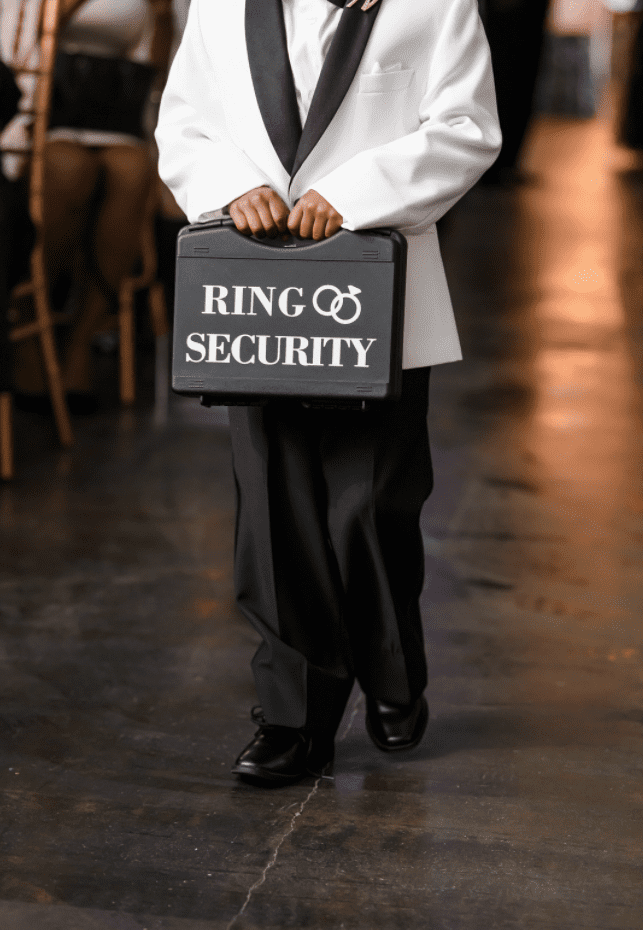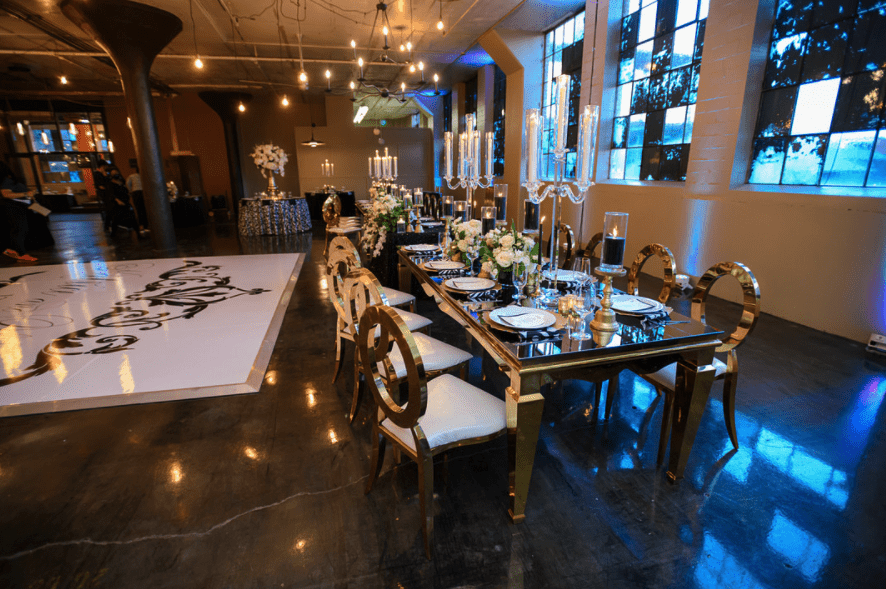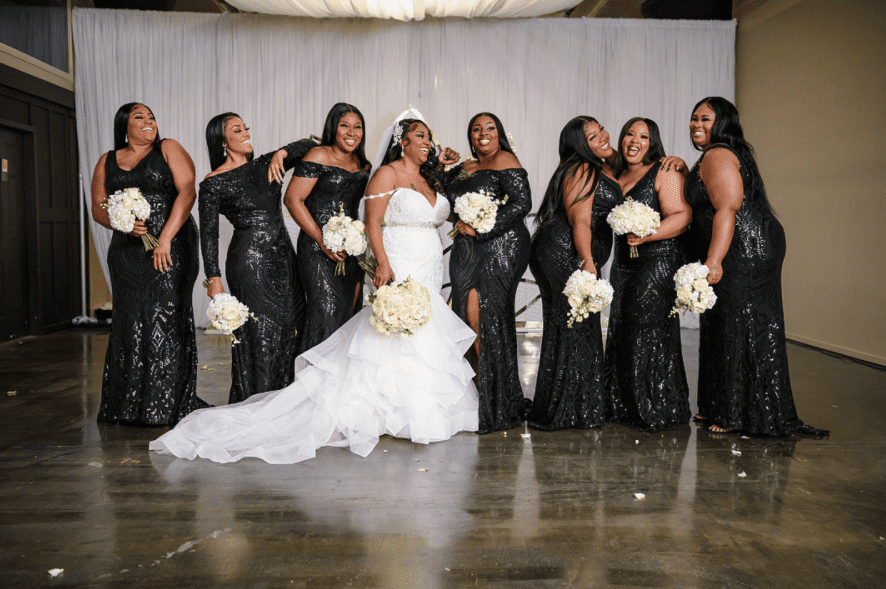 From The Bride
Tell us about your wedding! What was the inspiration behind your day? Did you have a specific theme, style, or color palette? Did you incorporate any cultural or religious traditions in any part of your day?
I never really had a theme that i was going for when planning, however, I knew I wanted my colors black white & gold. Something about that color combination spoke elegance. I felt These colors would give me the intimate feel I wanted for my ceremony. The venue that we chose was an old warehouse that had so much character. Looking back at the photos I get Harlem renaissance and we could've possibly gone with that theme.
Let's talk wedding decor. How did you decorate your space for the ceremony and the reception? Was any part of the decor DIY?
Wedding decor for ceremony and reception goes to my designer Javette Boles owner of Couture Events in Columbia, SC. She did an amazing job! I gave her some images of my vision from my Pinterest board and she performed her magic. The ceremony had a very intimate feel, lights were dim with cylinder vases & floating candles. There was a gorgeous white & gold acrylic lotus backdrop that we stood in front of during the ceremony and Round pedestals with oversized florals. The reception look was stunning! There was a white dance floor with our name & wedding date front and center. The wedding party had these gorgeous mirrored tables with chairs that had what looked like a gold "O" back. The table setting was perfect from the centerpieces to the menus. Unfortunately, the only thing I can take credit for is the mirrored seating chart that I created by myself 2 days before my wedding.
What were the florals like at your wedding? Did you use flowers in any of your design elements like the bridal bouquets, centerpieces, or ceremony backdrop? Did they play an important part in the overall style of your wedding?
The one thing that was non-negotiable for my wedding was real flowers, I will admit I don't know a whole lot about different flowers but I knew without a shadow of a doubt I wanted fresh florals. After discussing my vision my designer/ florist came up with the idea to use white orchards, hydrangeas, and white roses for my bouquet… My bouquet of white roses was stunning, it had little pearls on some of the roses with some bling around them which matched my dress. For centerpieces, the designer incorporated candle centerpieces as well as fresh florals. For the ceremony, we had a white & gold lotus-shaped background.
Did you personalize the day in any way (food trucks, guest entertainment, etc.)? What were some of your favorite parts of your wedding?
Favorite parts of the wedding- I can honestly say I loved every moment of my wedding day! Some of my most memorable moments would be my husband's vows, he blew me away to the point I was speechless & didn't even know how to respond. Another moment I enjoyed was the father-daughter dance! I honestly didn't even think my father was going to do the dance and I was ok with that, however, the day of my wedding was also my dad's 65th birthday so I planned to just sing happy birthday & give him balloons & a gift but when I tell you he got up and got down, my mother even got up and joined in! I was floored, I had never seen this side of him and I loved every minute of it. I also loved the surprise my husband did in honor of his dad, he had his father's picture on the inside of his vest and jacket.
Let's talk fashion. How did you both choose your wedding day look? Describe the looks in detail.
For my look, I went with a mermaid-style dress, with a sweetheart neckline with an ornate embroidery on the dress. I loved my dress but I felt I was missing something So I decided to add a rhinestone sash belt and that was the perfect addition to my dress. I wanted a train but I didn't have to have one that was two miles long! The original shoe I chose was a pair of Jimmy choo's but then I came across a pair of Steve Maddens Vionette which were clear heels with a rhinestone embellished buckle on the front and what sold me on this shoe was I found the matching flats that my 8yr old daughter could wear. My hair was soft waves that went to one side held by a bedazzled hairpiece. The groom's look was inspired by his late father. His dad wore a similar look, white jacket black bottoms so that's how he had his tux designed by Kashmere Bespoke. The jacket was white, with a textured pattern, black lapel with slim-fit black bottoms. The highlight of the tux was that on the back of the vest and inside the jacket was his favorite photo of his father, which no one knew of until he removed his jacket to reveal to his mom at reception. He also had custom velvet shoes made with the tux that had his initials displayed on them.
How did you meet? Tell us about the proposal.
We meet 13 years ago on 10/04/2008 at a birthday dinner. We hit things off Immediately, it was like we had known each other forever! We would talk to each other all day and night because we lived an hour away from one another. Then on the weekends we would meet up, have a date night then go home & continue to talk on the phone all night. After about a year of this, we just went our separate. Fast fwd 5yrs later it's homecoming weekend me and my friends are out at an event and I turn around and guess who's standing next to me, William! We hadn't spoken in years and I can't believe we are literally standing shoulder to shoulder beside one another! I tap him on the shoulder to speak and of course, when he turns and sees it's me, his jaw drops, he grabs me & gives me the biggest hug and the rest is history!
What was the most anticipated or special moment of your wedding day?
Our most anticipated moment would have to be when I came out to walk down the aisle. Those first few moments my stomach was filled with butterflies, my dad must've sensed the nervousness because I could hear him whisper, "you got this." I quickly pulled it together & focused on this handsome-looking man I was about to marry, who btw was full of tears!
Do you have any wedding planning or marriage advice that you'd like to share with other couples planning their day?
Advice for future couples – HIRE A PLANNER/COORDINATOR! I couldn't imagine doing this without one. Ms. Cynthia of The Diva Wedding Planner kept us on our toes with timelines, budgets, contracts & wedding day was a breeze for me because she was the one overseeing everything. Another piece of advice – keep all of your wedding details and plans amongst yourselves, which will alleviate a million different opinions.
Vendors
Hair Stylist: Deez Wigz
Dress Store: Bedazzled Bridal and Formal
Equipment Rentals: Triad Event Rental
Invitation Designer: Tee's Design
Photo Booth Equipment: B&E 360 Video Booth
Makeup Artist: Beatz by Phi
Invitation Designer: LMH Stationery & Designs, LLC
Apparel: Kashmere Kouture
Cake Designer: Edible Artistry
Specialty Foods: Kocktails with K Mobile Bartending and Sweet Treats LLC,
Caterer: dream creations catering
DJ: Cool Receptions LLC
Cinema and Video: Katrena Wize Artography
Event Designer: Couture Events
Reception Venue: The Warehouse On Ivy Reception & Events Center
Event Planner: The Diva Wedding Planner
Photographer: Brian Anthony Photography