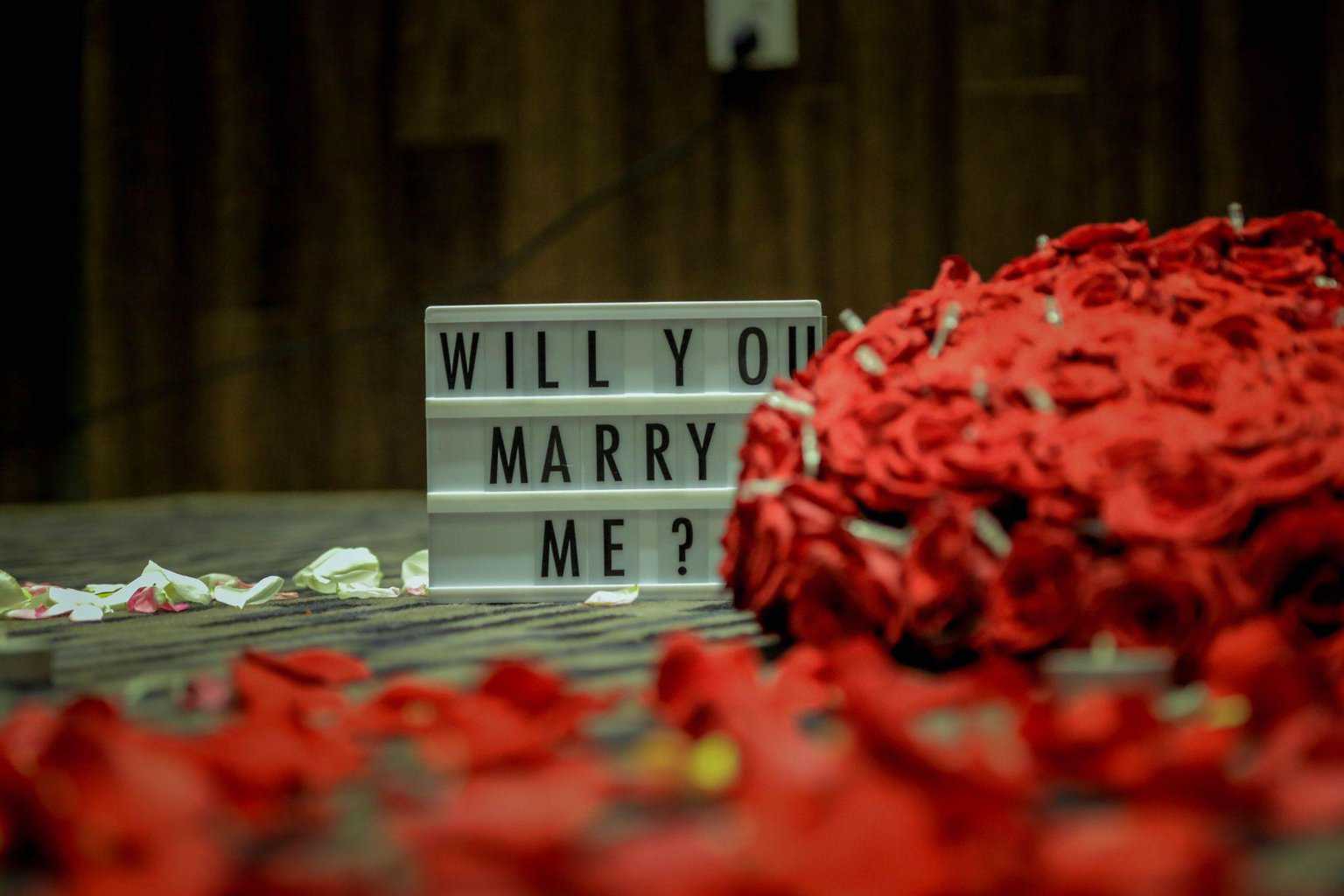 A marriage proposal is a very special moment in a couple's life. It will probably be remembered for the rest of their lives. However, the idea of a marriage proposal can be quite challenging. This is not surprising, as you would certainly like to surprise your partner and make him/her remember this event with emotion and see the look of happiness on his/her face. But the problem is that your sweetheart hasn't proposed yet.
Don't hesitate. Here are some original and romantic wedding proposal ideas to help him/ her take the plunge or to make the proposal yourself.
Creative Marriage Proposal Ideas We Love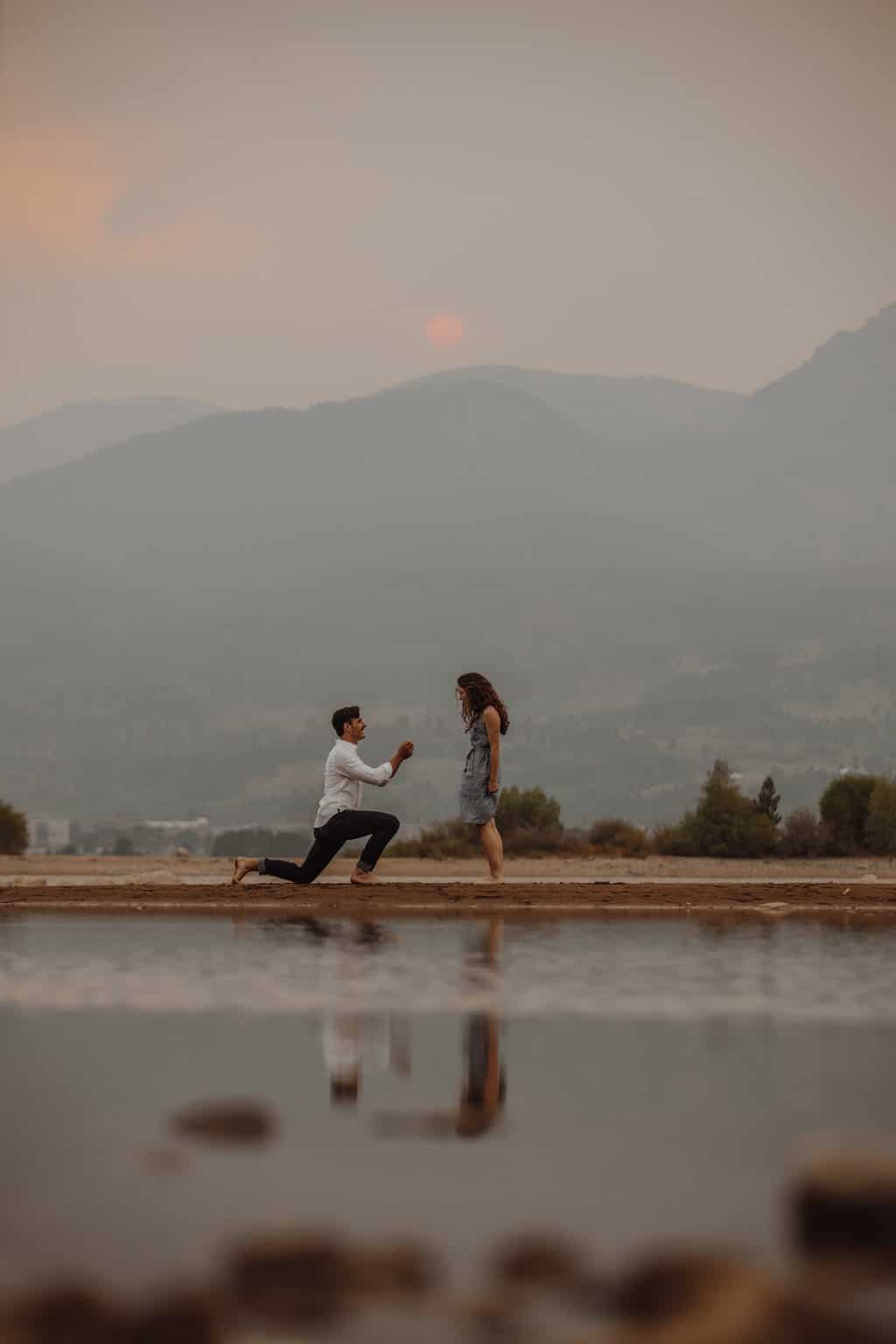 1. Recreate your first date:
If you remember how your first date went, you can easily recreate the same scenario for your marriage proposal and make it feel special again.
2. Say it with a skywriter:
Proposing with a Skywriter conveying the words "Will you marry me" is a very romantic way to ask your partner's hand in marriage.
3. Movie trailer proposal / a proposal at the movies):
Going for a movie date and ending it with a marriage proposal is brilliant, especially if you and your partner are movie fans.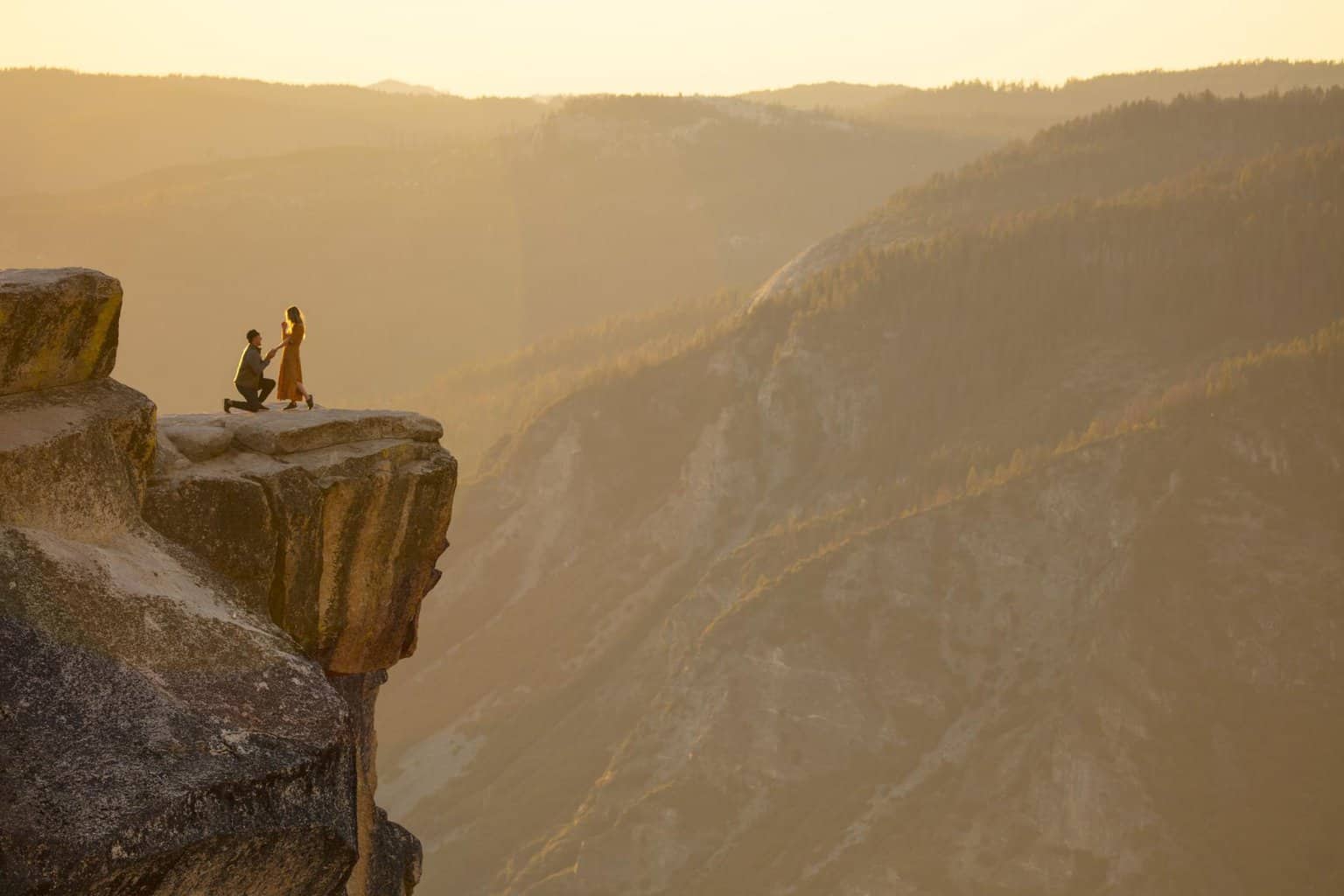 4. Make a mural with the help of a graffiti artist:
You can propose to your loved one by painting a mural. If you are a good painter, go for it; if you can't paint it yourself, you can always get others to do the job for you.
5. Create a custom jigsaw puzzle:
You can either buy a ready-made jigsaw puzzle crafted with a "will you marry me?" message or make one from scratch yourself and ask your partner to arrange the puzzle.
6. Scavenger hunt:
Scavenger hunts are a form of indoor and outdoor proposals. Clues can start at home, including some significant locations, etc., and end with you holding a beautiful engagement ring on one knee.
7. Re-enact a scene from her favorite rom-com:
If your partner enjoys romantic comedies, you might consider re-enacting a scene from her favorite episode. Partners consider gestures like this thoughtful and most times accept the proposal.
8. Flash mob proposal:
Flash mob proposals are a great way to ensure you have a proposal unique to you as a couple. You can hire professional dancers or ask the crowd to hold up "will you marry me" placards or signs.
9. Destination proposal:
Destination proposals are just too top-notch. You just select a place to go with your partner may be Paris, New York, Hawaii, or the Caribbean. Just pick the best location and propose to your partner.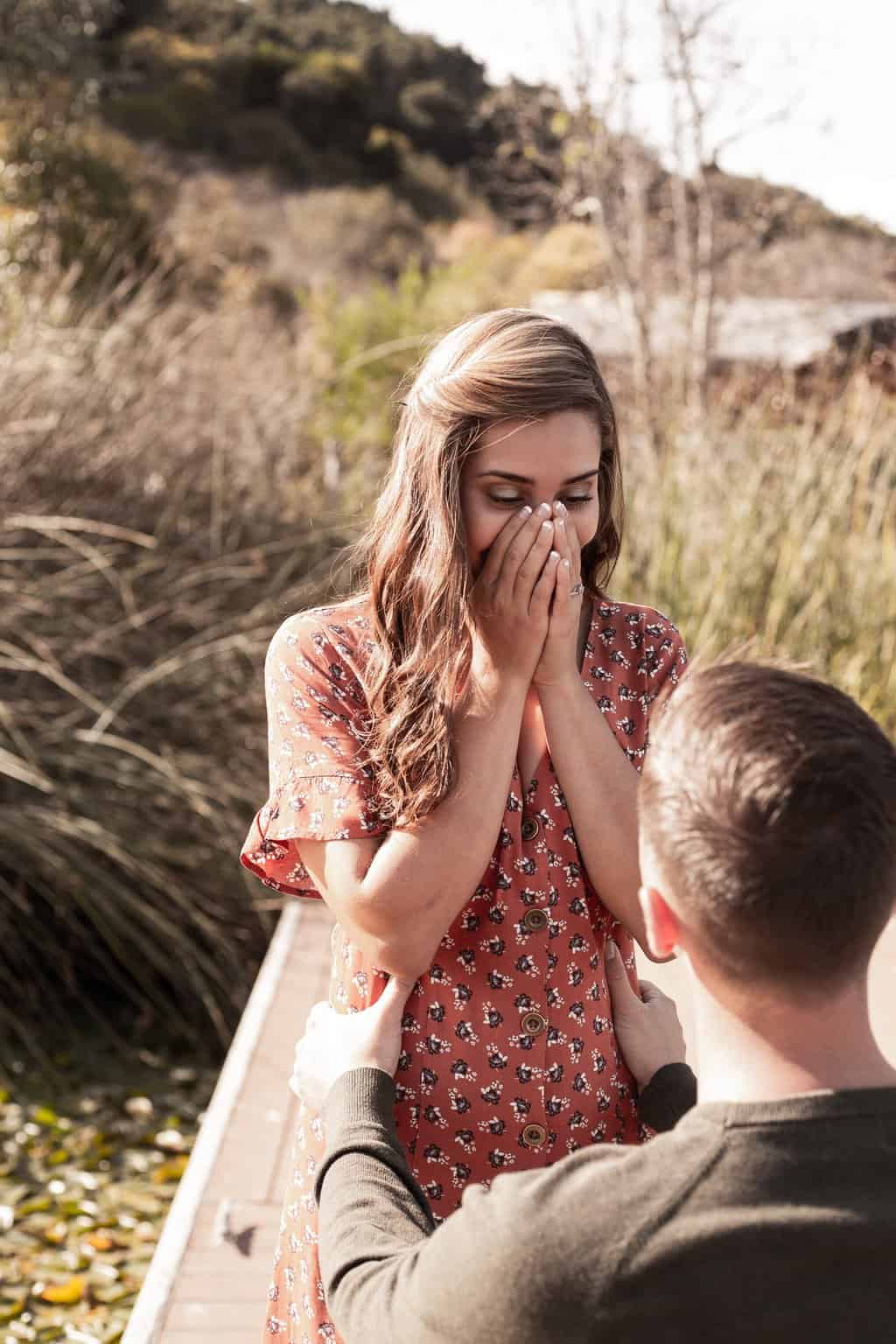 10. Propose with a pet or children, if any:
There are several ways to go about a pet proposal, especially for dogs but the most common ones are attaching the engagement ring to the dog's collar or loosely hanging a sign from the dog's neck.
11. Flipbook proposal:
Flipbook proposals are cute and simple. You can decide to make a flipbook for your marriage proposal or get a ready-made one.
12. Create a custom version of your favorite game:
You can use monopoly, cards against humanity, or create an entirely new game from scratch.
Something More about the Marriage Proposal
Who Proposes?
The question of who proposes in opposite-sex relationships is not usually up for debate because traditionally, the male spouse proposes to his woman in such relationships. This does not rule out the fact that sometimes women do the proposing in opposite-sex relationships.
In the United States, about 5% of marriage proposals are made by women. Who proposes should not be a big deal in opposite-sex relationships as long as both partners agree. In same-sex marriage proposals, who proposes is not bound to the traditional style of opposite-sex relationships. Whoever wants to propose just goes ahead. Same-sex relationships are so dynamic that the couple can have a joint proposal.
Are There Any Legal Implications – Any Paperwork Involved?
Accepting a marriage proposal shows an intention of getting married to each other. The civil status of a couple doesn't automatically change to married after the engagement. A marriage proposal is not legally compulsory because, according to the law, the acceptance of a marriage proposal is a promise that cannot be sued for.
What Kind of Engagement Ring Should I Get? Natural Diamond Rings vs. Lab-Grown Diamond Rings
A beautiful, radiant-cut engagement ring
A marriage proposal is incomplete without a stunning engagement ring.
Natural diamonds are costly and most times are not affordable, which is why lab-grown diamonds are becoming the latest trend for engagement rings because they are less expensive and still as unique as natural diamonds. There is no visible difference between natural diamonds and lab-created diamonds. The noticeable differences can only be identified by experts with specialized instruments.
If you choose a lab-grown diamond for your proposal, you can become creative by using your hair or your partner's hair to make it. This is possible because the single component of diamonds is carbon. Carbon can be extracted from hair and turned into stunning lab-grown diamonds. A diamond engagement ring made from your or your partner's carbon extracted from hair is of great significance. A very respectable company that specializes in making affordable lab-grown diamond engagement rings is Sunny Eden™.
Even though lab-grown diamonds are 30% less expensive than natural diamonds, you can't tell the difference between a lab-grown diamond and a natural diamond with naked eyes. Moreover, the lab-grown diamond has the same
chemical, optical and physical properties as the natural diamond. Of course, other gemstones are also good for making an engagement ring.
Do You Have to Propose to Get Married?
The simple answer to this question is No.
You don't need to propose to get married officially. When you register at the registry for a marriage license, you are considered engaged by the law.
Due to a number of factors, including the health crisis that has influenced the last two years, there should be a lot of weddings in 2022. Whether it's because all the couples who postponed their wedding plans or because the pandemic has changed their outlook on life, they want to announce their union to the world more than ever.