If you just can't imagine leaving your pet out of your wedding, then you've come to the right place. Whether you are the mother of a furry four-legged ball of love or a winged and feathered sweetheart, there is a way to incorporate your pet into your wedding ceremony. We've gathered up some of our favorite examples of how brides have incorporated their pets into their weddings.
1. Not Just Puppy Love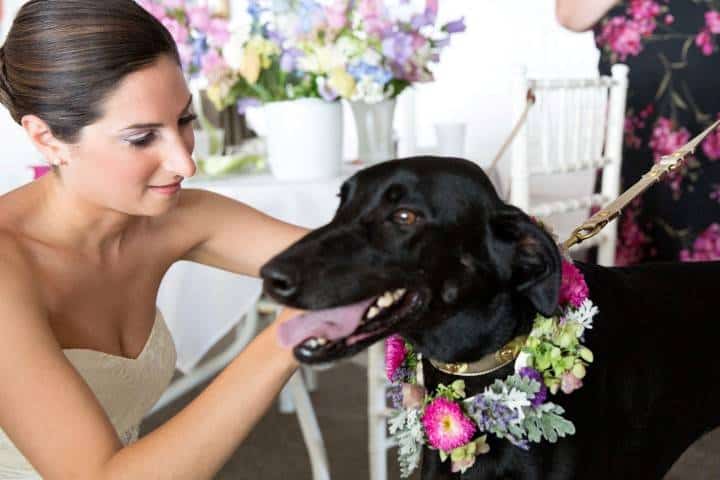 This gorgeous tropical wedding wouldn't have been complete without the bride's loving companion, so the pooch was included, flower lei and all!
The beach, in your wedding attire, with your rescue pups. Does it get any better than that? I don't think so!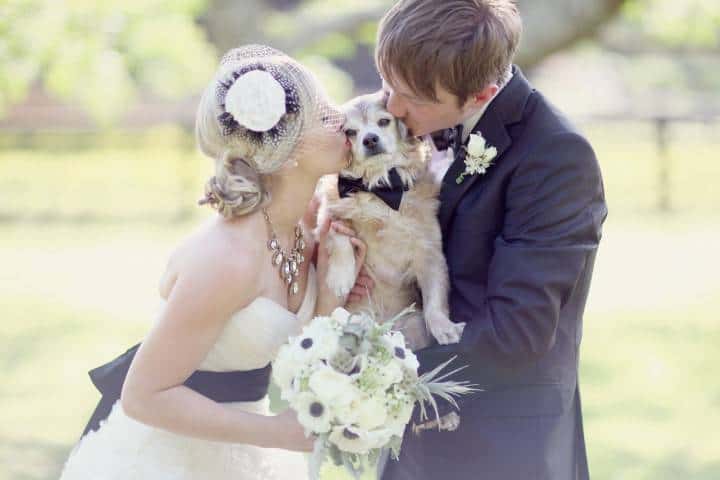 This couple saved some of their love on their wedding day for their adorable little pup, who is all dressed up and ready to celebrate.
How about these pups all dressed in white too? Cool, right?!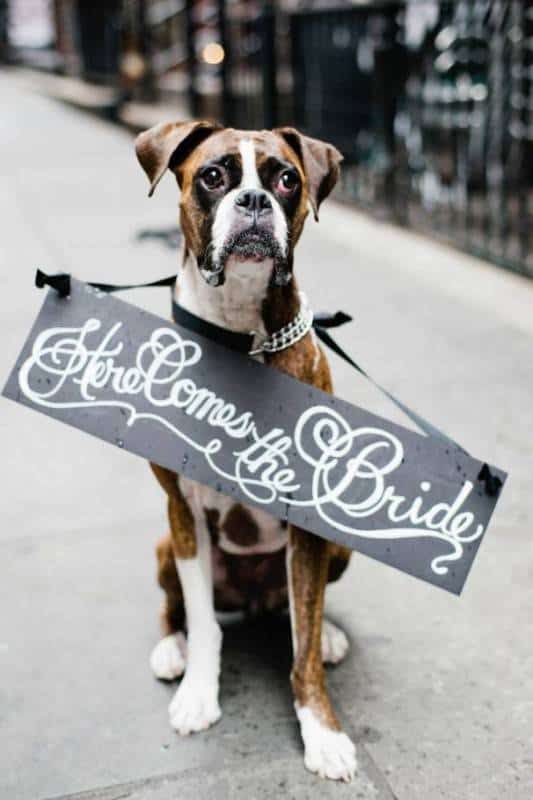 For some brides and grooms, pets just being present isn't enough. This clever bride got her pooch totally involved by letting him carry the adorable "here comes the bride" sign.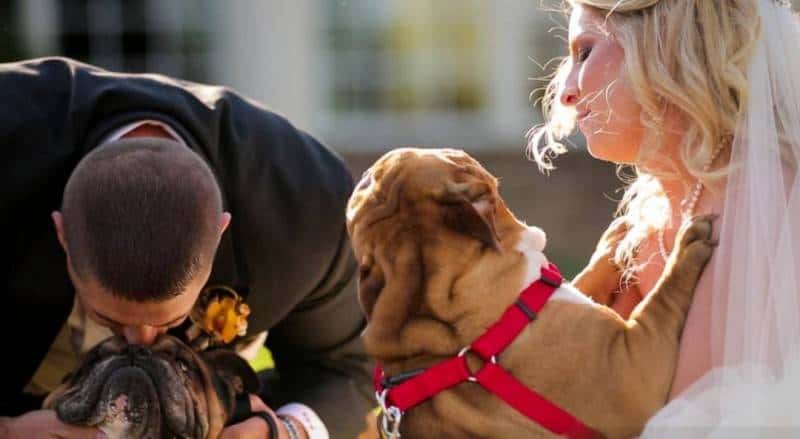 This candid shot of the happy couple giving their pair of bulldogs plenty of affection and attention is just perfect – one for framing!
2. Let's Not Ignore the Elephant in the Room
Dogs and cats aren't the only animals that are included in wedding ceremonies. This lovely couple took some time out to take pictures with a beautiful (and massive) elephant.
3. Noble Steed
This woman posed lovingly with her beautiful horse, who needed no human-like clothing or accessories to look festive and excited.
This beautiful horse shied away when her parents kiss in the field. Cute!
So, after seeing the photos of these clever brides and their animals, has your mind changed about animals at your wedding or do you think it's an even better idea? Let us know your opinion on including your favorite pet in your wedding in the comments section below!