We are welcoming September with arms wide open, just like how Vanessa greeted her then boyfriend at the airport without knowing she'd get a proposal! Looking at the photos also made me feel giddy and anxious while I go through it one by one in sequence. It was as if I was there to witness the surprise. Kudos to their photographer who have managed to capture the moment. Vanessa and Shaun will sure be able to look back to this moment in the years to come.
Click image to enlarge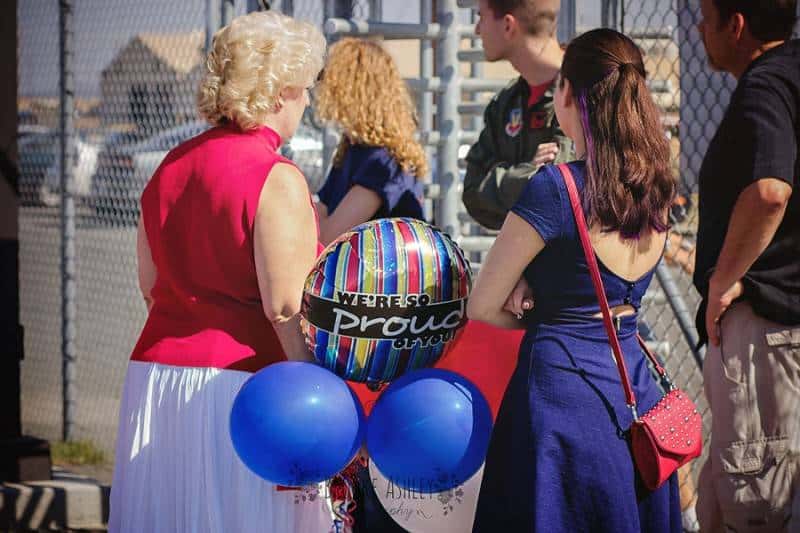 2

Like. Click to Vote
>
Album Story:
I shoot many military homecomings, but this one was extra special. When I arrived at the flight line waiting area I met up with Vanessa, Mr. & Mrs. Kibby. We chatted about how Vanessa & Shaun went to school together, how Vanessa had a crush on Saun, but he had a very clear plan — to become a pilot in the Air Force, so they love story was put on hold until after Shaun finished school. Fast forward to the homecoming, it was their first one together which is already a very special moment to capture. At one point, Vanessa excused herself to the restroom, and Mrs. Kibby then leaned over to me and told me "Just so you are ready, Shaun is proposing when he gets off the plane!" Talk about pressure!!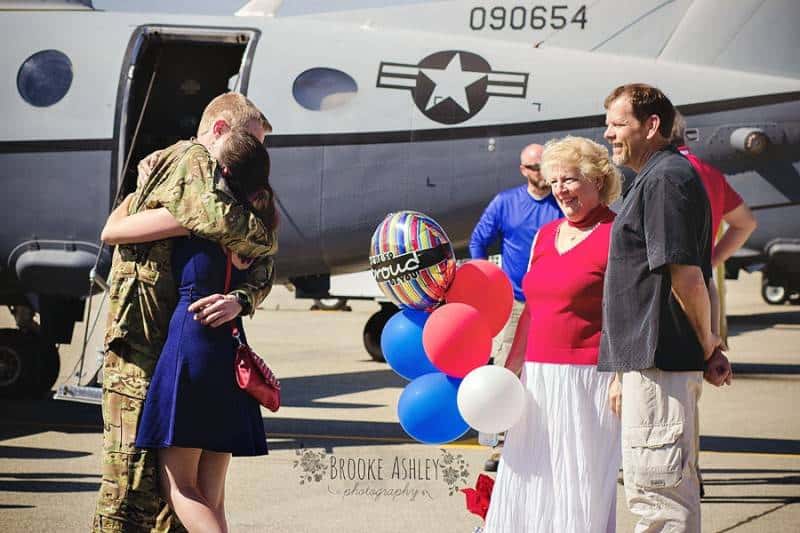 I instantly light up with excitement and could not wait for the moments to follow. Once the plane was about to land, we headed out to the flight line to welcome the bird home and be there as the crew exited the plane. It's the steps lowered, Mr. Kibby walked up to shake Shaun's hand, secretly handing him off the ring. The few seconds that followed were amazing, Shaun and Vanessa embraced a few times, then Shaun took a knee. Everyone just went silent as he asked Vanessa to be his wife — she, of course, said YES! It was such an amazing moment to capture, and I was extra thankful that Mrs. Kibby gave me a heads up, so I was able to capture such a beautiful moment in Vanessa & Shaun's life!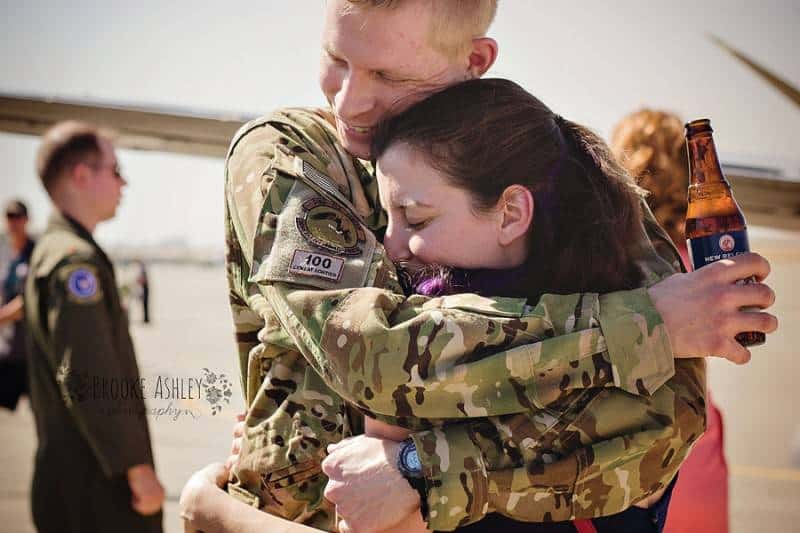 Favorite Part of The Proposal:
For sure when Mr Kibby went up to shake his son's hand and pass the ring off. It was such a smooth move!
For more info on military homecomings (or to find a photographer in your area to capture your arrival) please check out WelcomeThemHome.com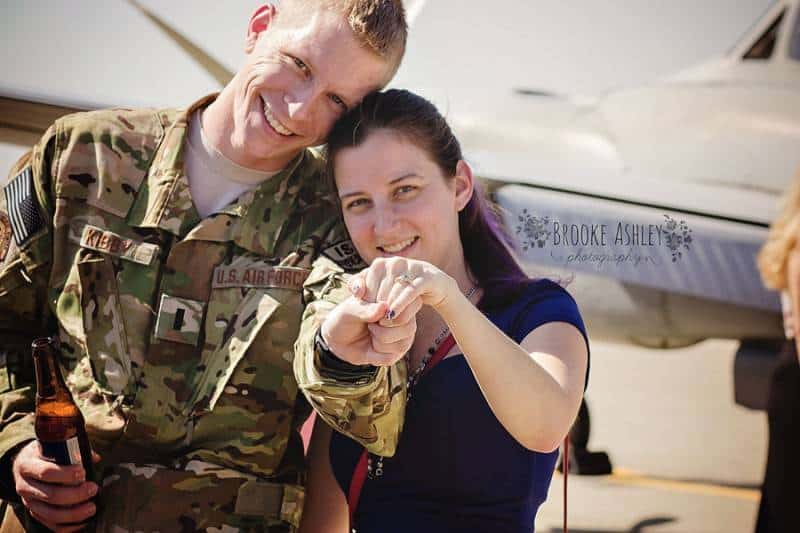 VENDORS
Photographer: Brooke Ashley Photography