If you feel like a destination wedding is out of the question for you, think again. Destination weddings are more affordable than ever, allowing you to enjoy the most tropical and beautiful locations – often without costing much more than a regular hometown wedding. One such example of a fantastic destination wedding location that is affordable is the Grand Mirage Resort & Thalasso Bali.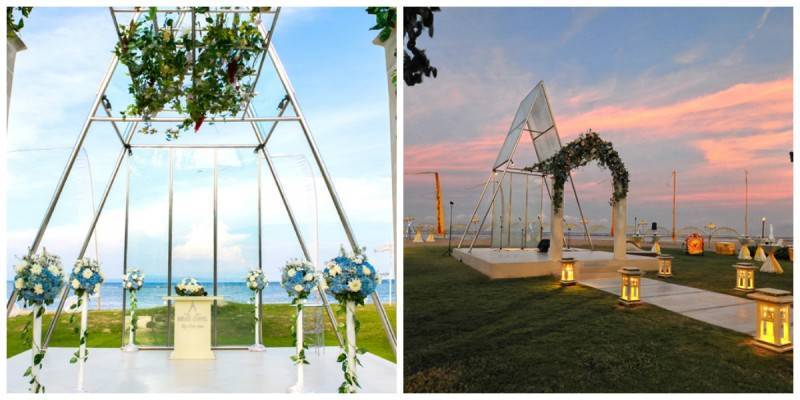 About the Resort
The Grand Mirage Resort is a 5-star Bali wedding resort near the southern part of Bali. It's situated along the unbelievably beautiful Indian Ocean, and is just 25 minutes away from the Ngurah Rai International Airport. The resort offers up 301 immaculate and beautiful suites and rooms, so housing your guests is not a problem. They can enjoy views of the sparkling ocean or the beautiful Mirage Gardens. The destination wedding package allows you to take advantage of those rooms along with the 4 food and beverage outlets, and unbelievable water sports activities.
Wedding Venues
As for where you will actually say "I do," you can choose between the Mirage Chapel by the beach, the beach itself, and the Rama Theater. All are outstandingly beautiful venues, and the destination wedding package includes décor, champagne, bouquets and other details that will make your wedding perfect. The wedding team is on hand to help the bride and groom with everything they could need – including personalized and detailed services. The Mirage Chapel will accommodate up to 160 guests, but up to 300 people can be present for the beach wedding.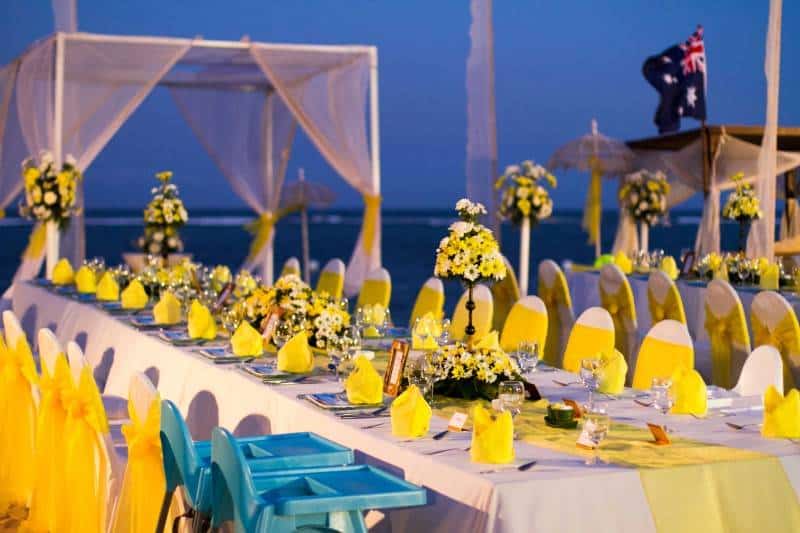 All-Inclusive Package
The all-inclusive package is what makes this type of destination wedding affordable. You can enjoy several nights' stay at the hotel, three meals a day, motorized and non-motorized water sports, afternoon tea and coffee, cocktails and drinks, and so much more. If you want to have an extended stay and celebrate your honeymoon there as well, you can get additional deals where things like the spa will be included in your package. Imagine having massages to totally relax and then spending the day on the breathtaking beach or enjoying scuba diving with the one you love.
If you thought a destination wedding was out of the question, then think again. Get everything you want out of a beautiful, tropical wedding with the Grand Mirage Resort in Bali. You owe it to yourself to at least check out what they have to offer before settling on anything!
I am really excited to spread the word today about a great wedding resort, Grand Mirage Resort. I know you've seen how expensive destination weddings can get! Thanks to the Grand Mirage Resort team for bringing me in to work with you and for sponsoring this post.