At The Inspired Bride, we are all about stories and details when it comes to wedding proposals! It's nice to hear how future grooms prepare for the very day they pop the question to the love of their lives. Now here's one romantic afternoon lakeside proposal you will all surely love! Shane, with the help of Devon Tabor Photography, came out with a plan that Rebecca could not resist. She was "invited" to a housewarming party at her brother's new house. Little did she know, there was no "housewarming party" but Shane waiting to propose. The setup looks perfectly romantic – a rose petal path leading to where Shane was waiting and a table for two by the lake. Check out their photos below and I promise, you can't help but swoon and fall in love too!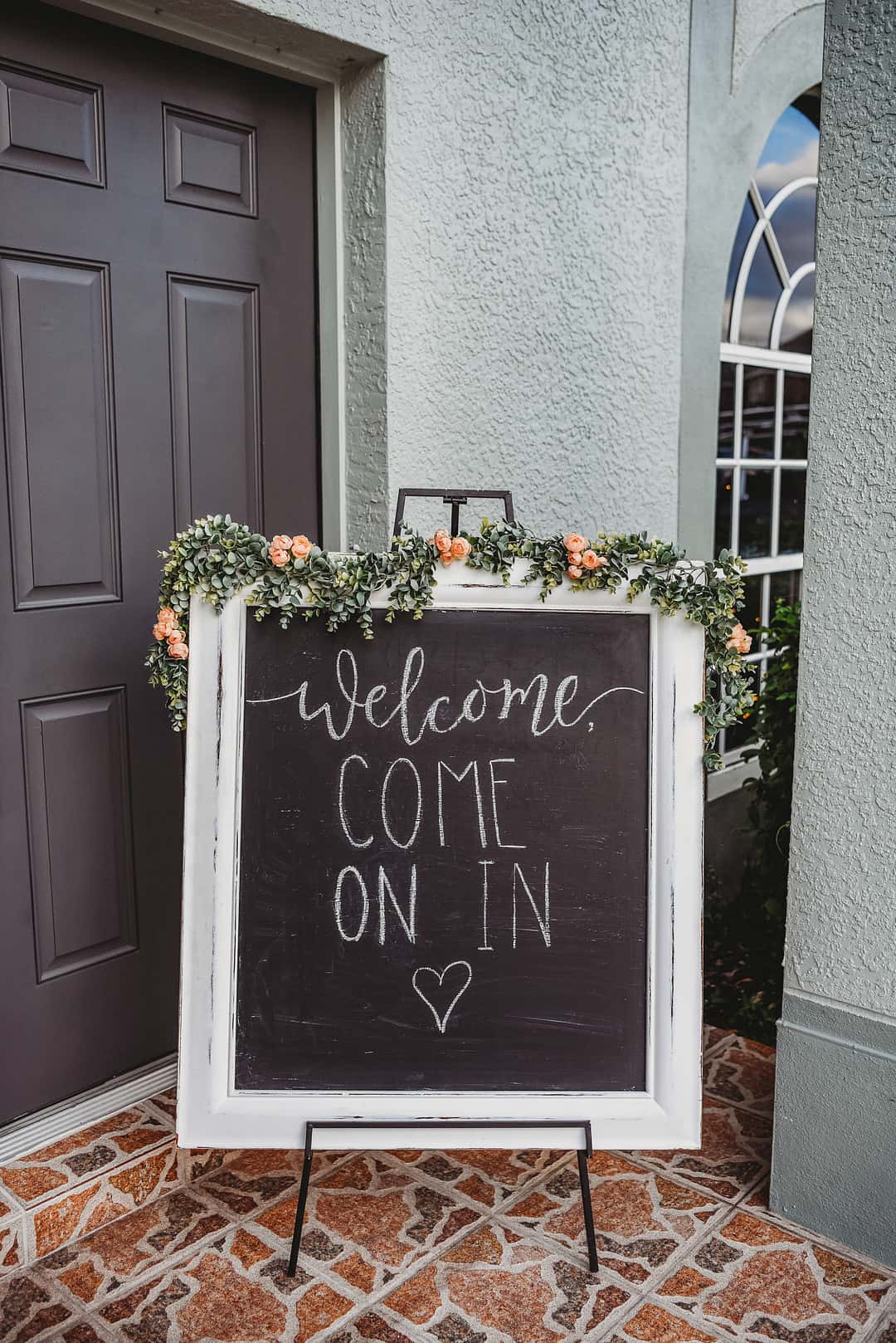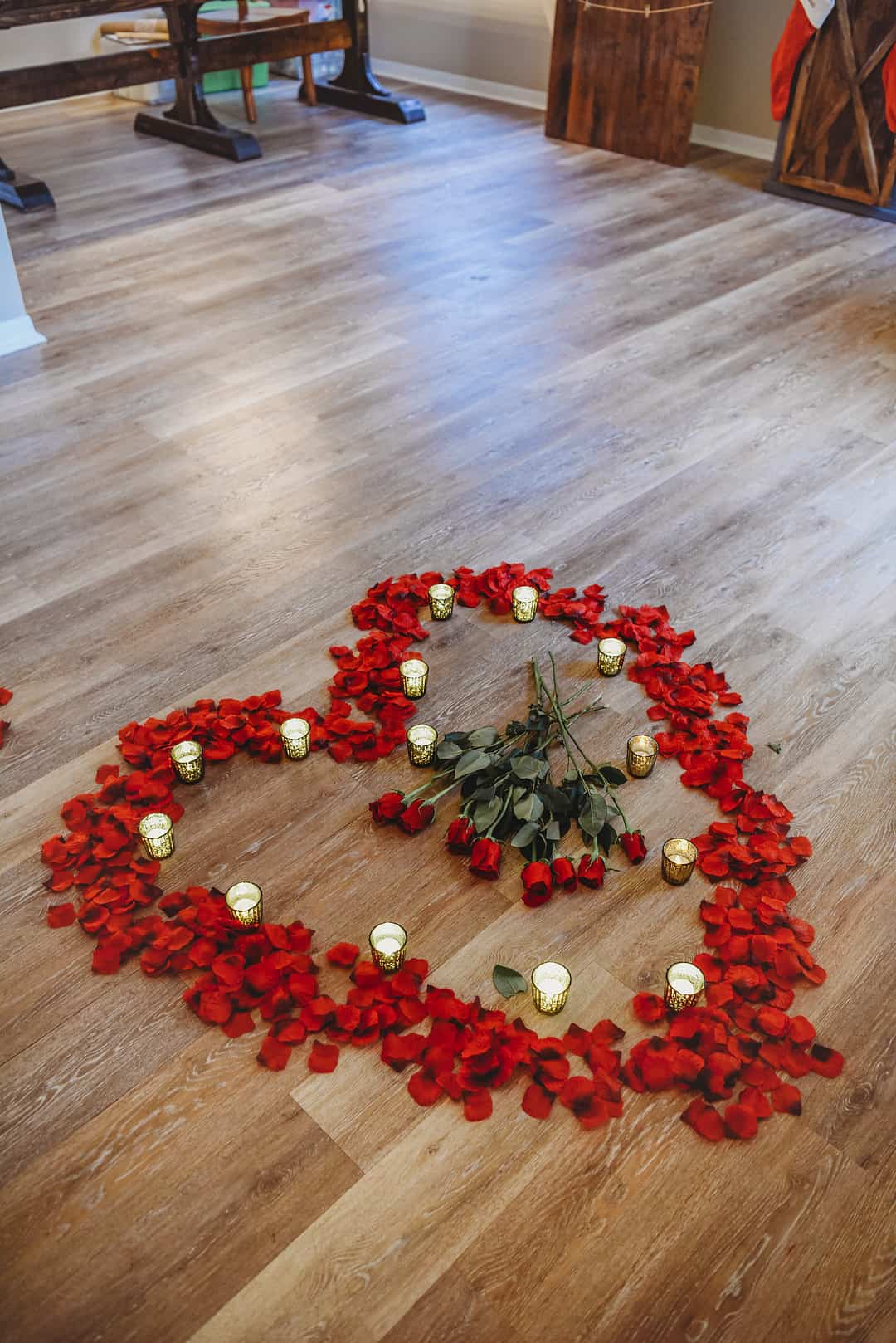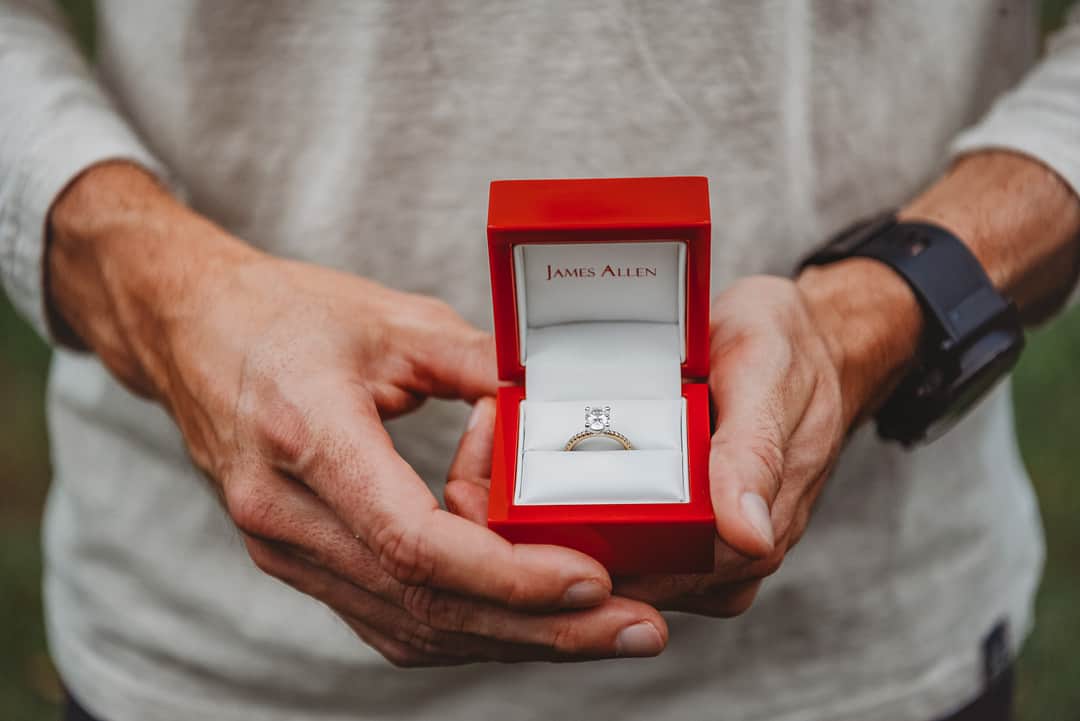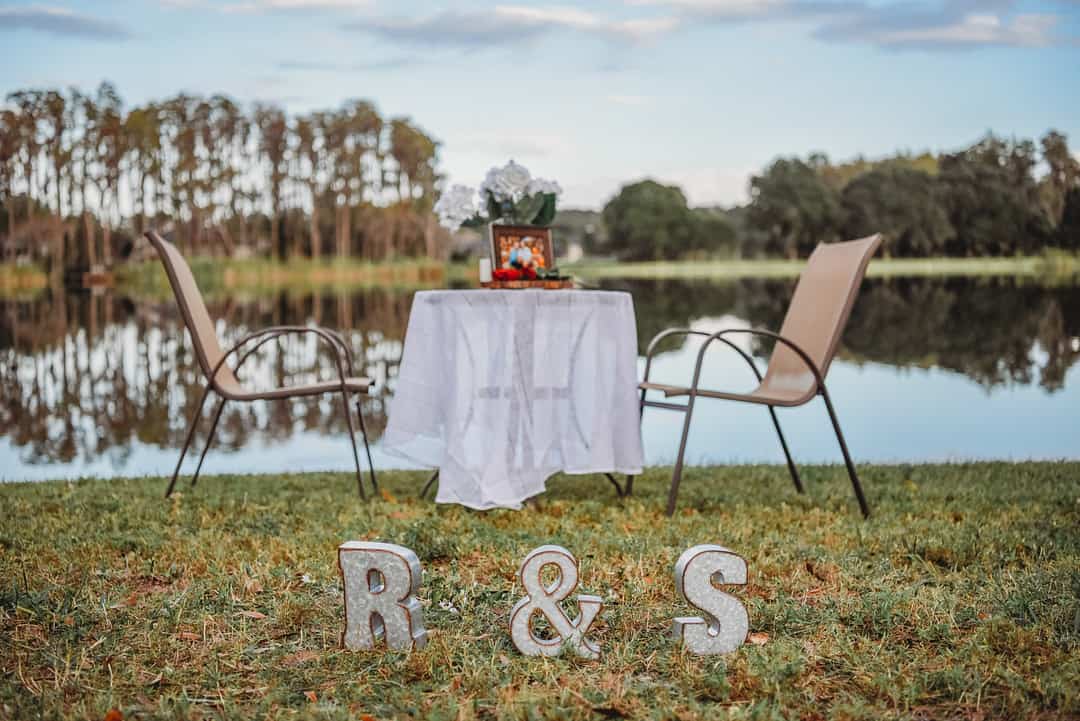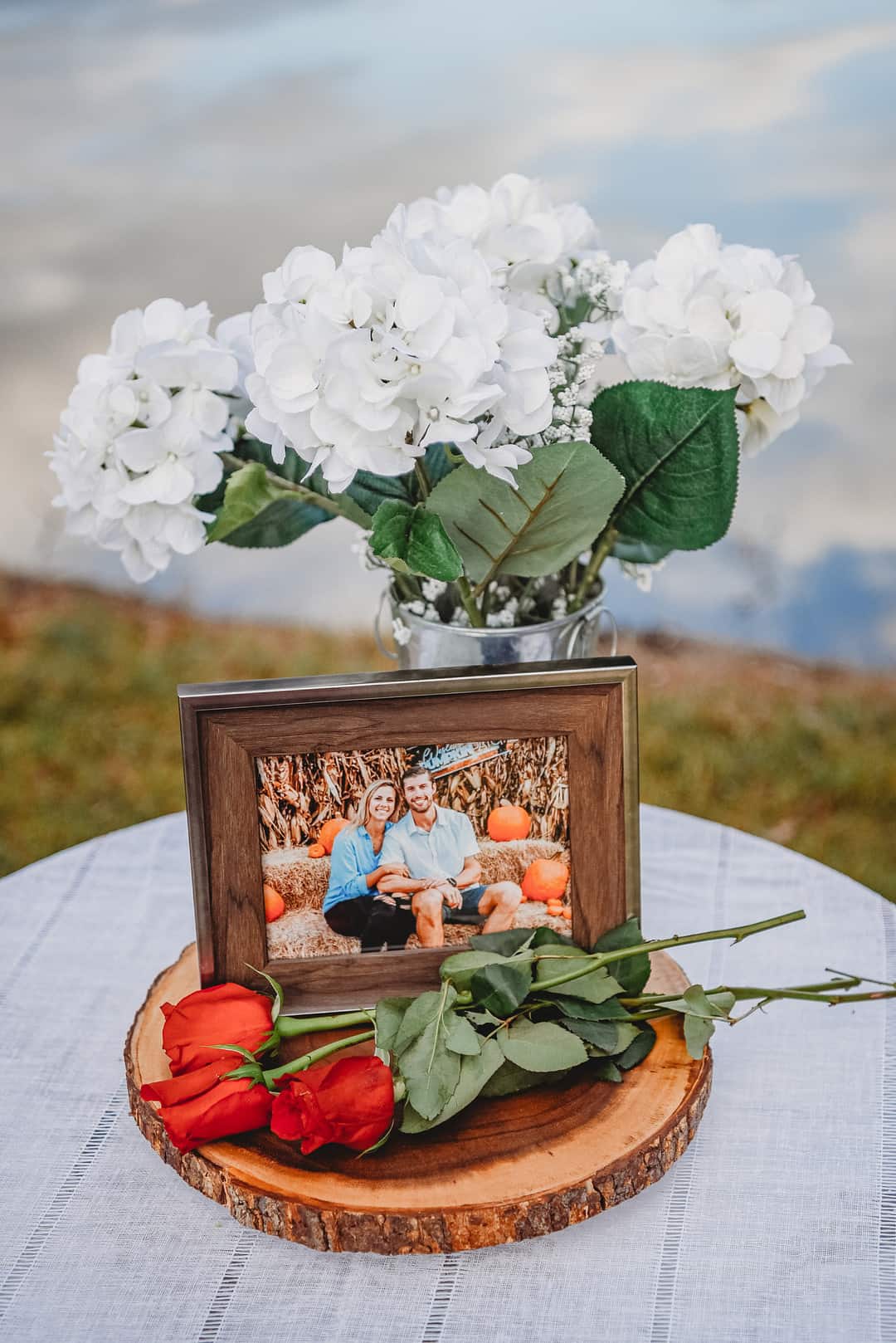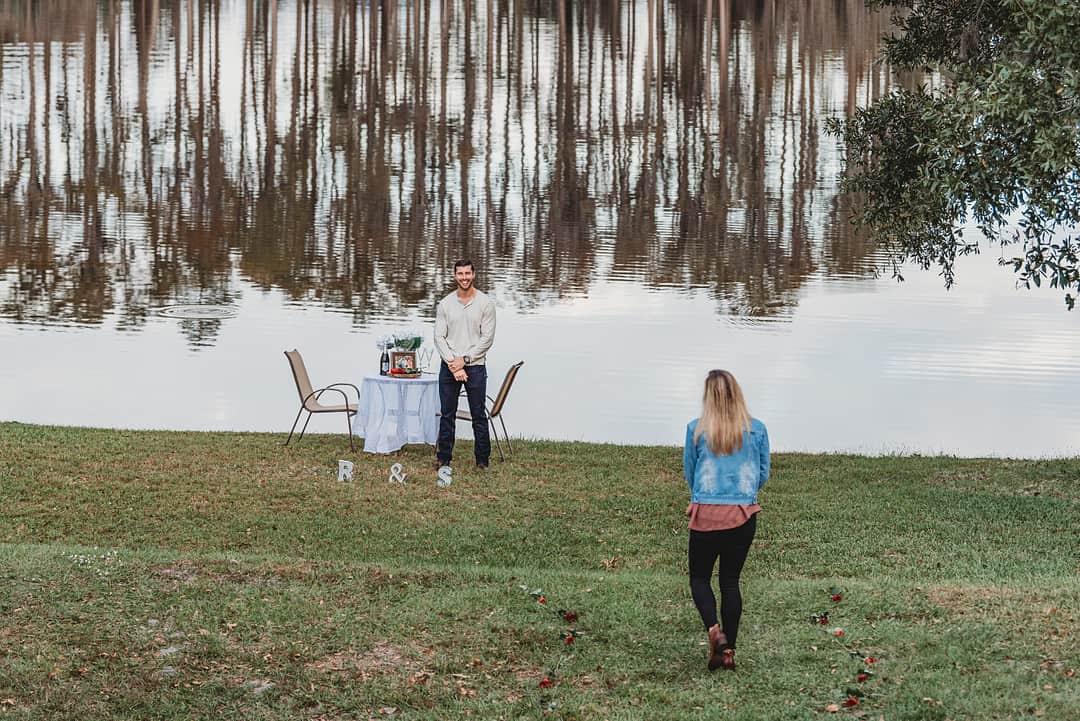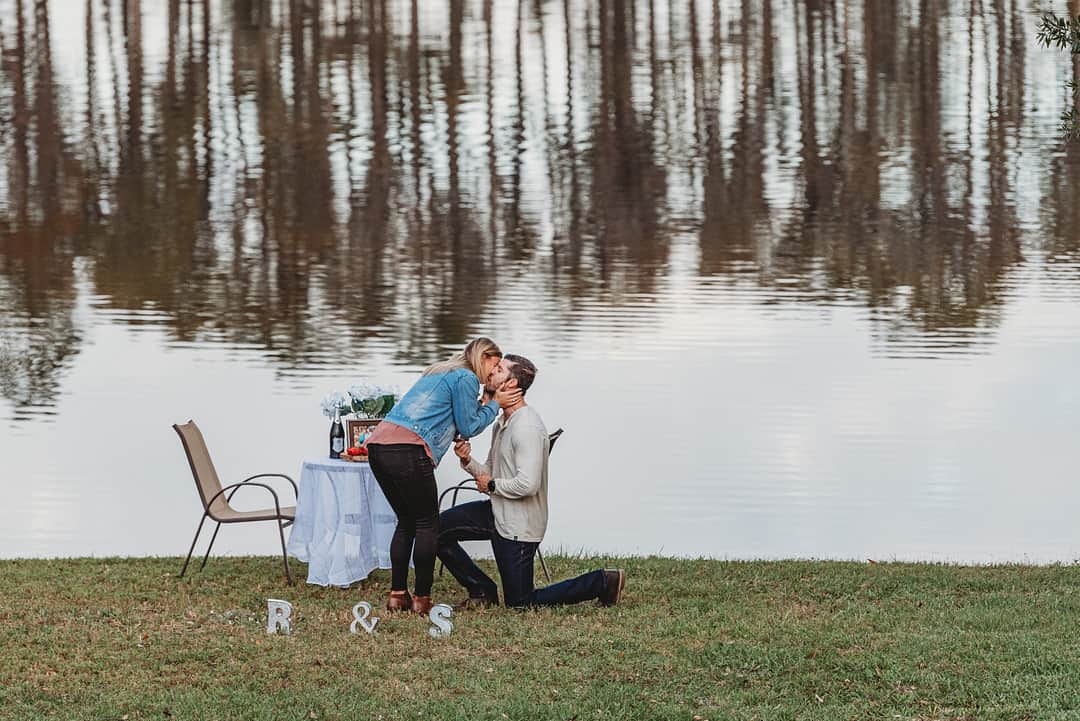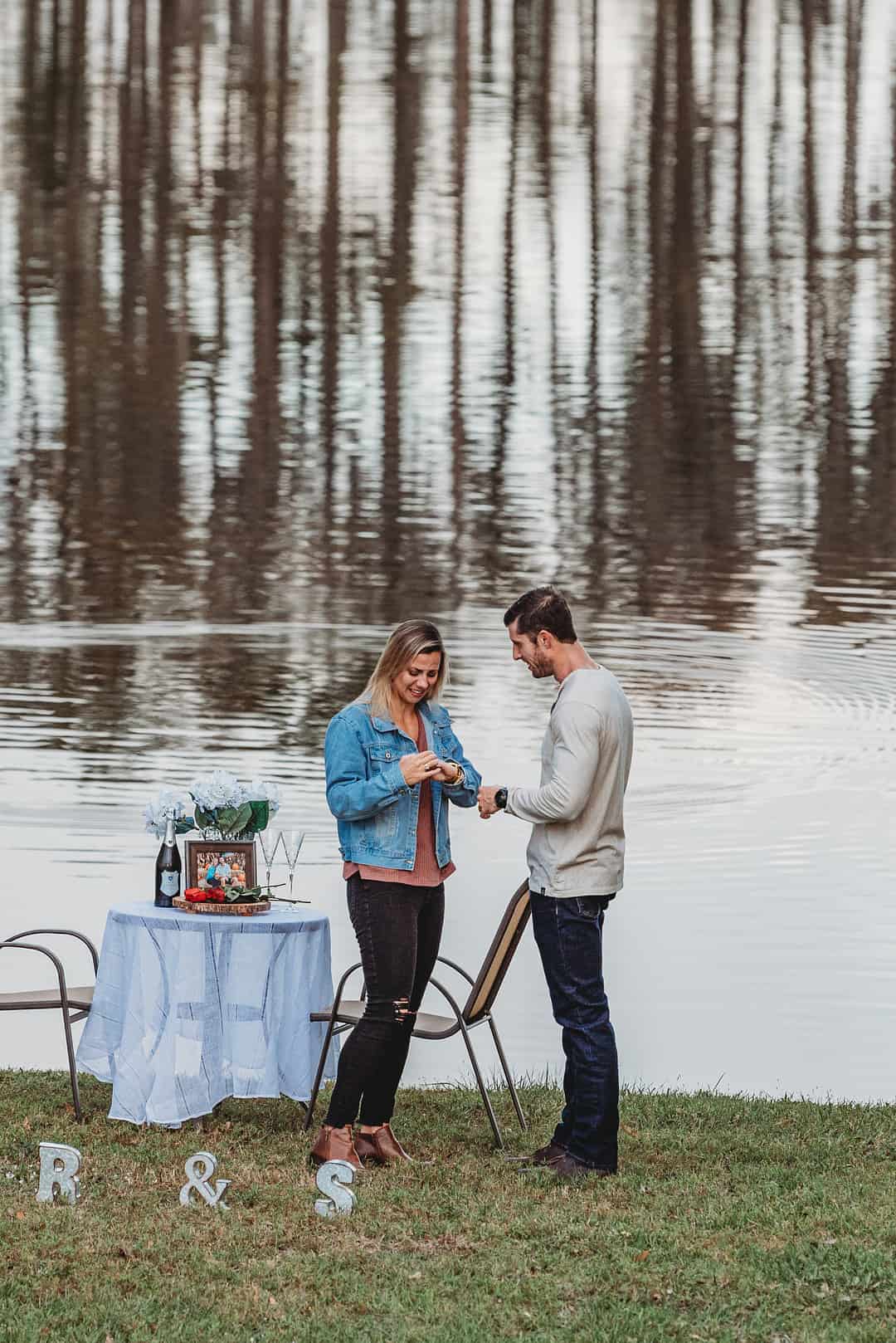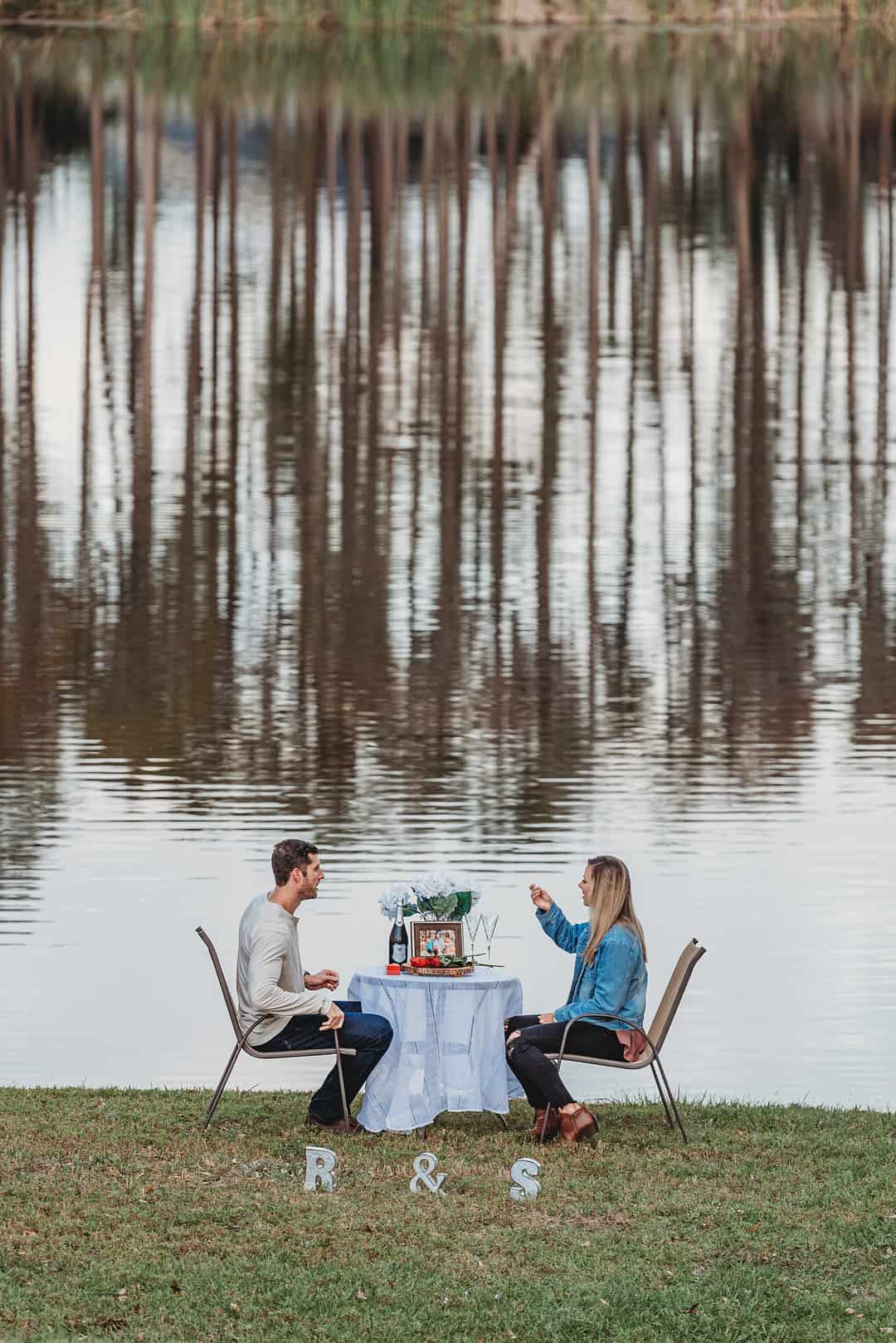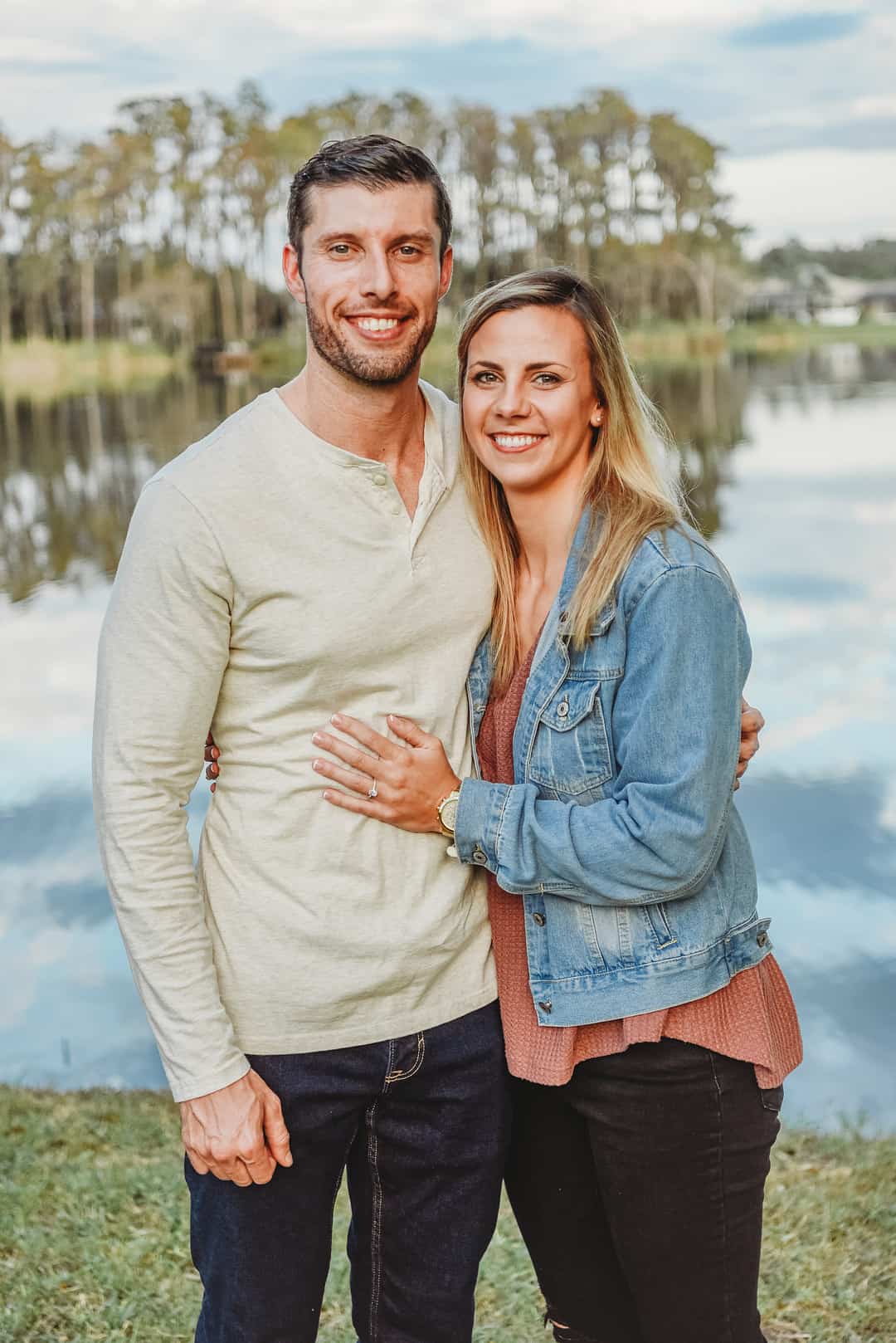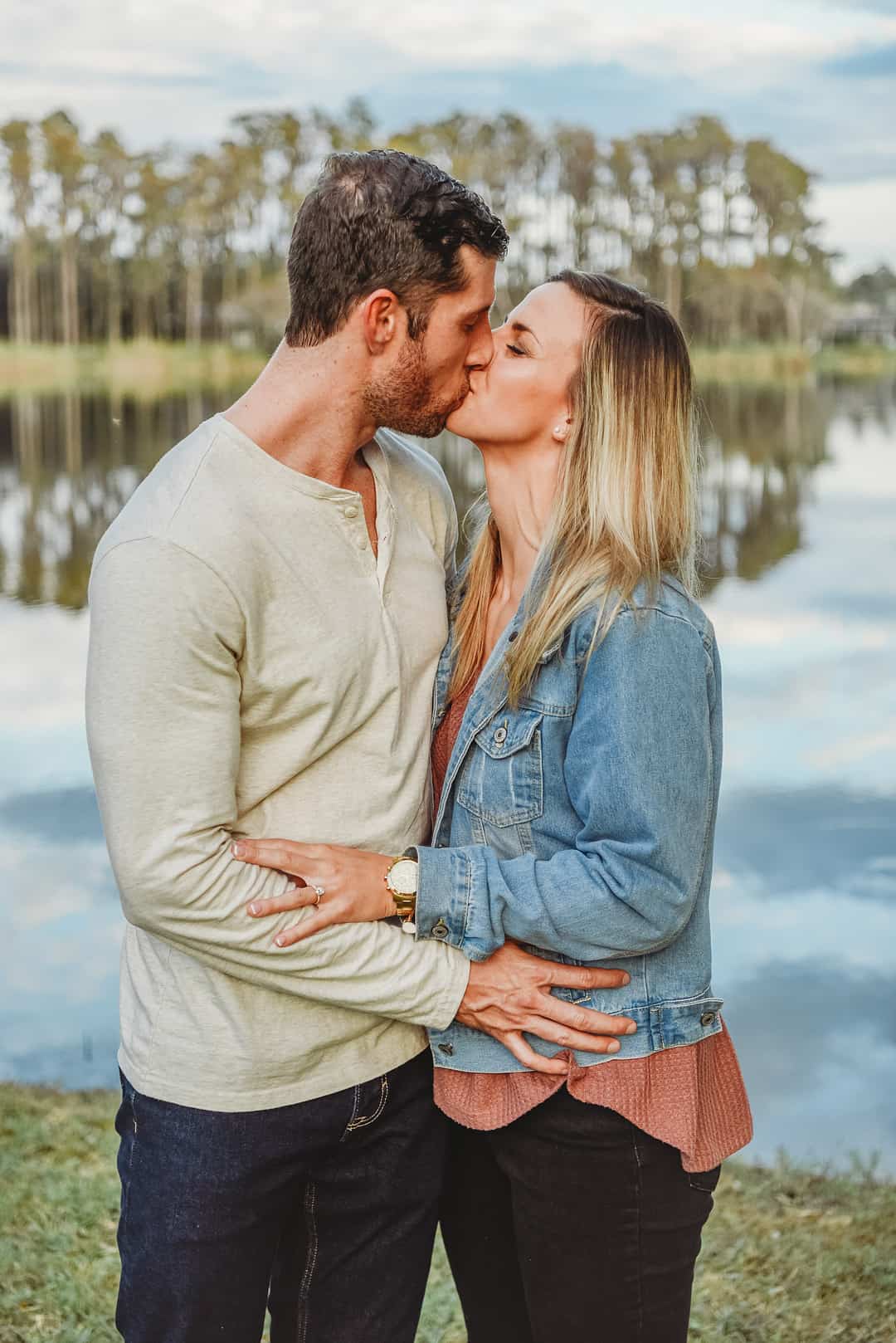 Straight From The Heart
How Did You Meet?
S: We met at the gym over a conversation around the American flag. Both of us were still living in St Augustine. Shane was getting ready to graduate and move away, and Rebecca still had a while left in Physical Therapy school. A long-distance relationship was almost a certainty given the situation. Due to this, neither of us was expecting anything serious to materialize from this new friendship. But then Taco Tuesday. Which led to another date, and then another. And then COVID-19. Our dates consisted of culinary exploits, socially distanced trips to the beach, garage workouts, and meaningful conversations. Lots of them. Less than a year later, here we are– engaged! And now we are both excited to start this life together as Mr. and Mrs. Tong.
What makes your relationship unique?
S: We truly are a team. We come together and are quick to apologize or admit we were wrong. We push each other to do our best– spiritually, emotionally, and in our careers.
How did you know your partner was the one?
R: From the very beginning I knew something was different about Shane. He was unlike anyone I had met or known before him. He was very intentional at the start with how he felt and although this was intimidating at first, it was refreshing and what drew me in all the more. There wasn't a specific moment when I realized he was the one, rather, I think I had a feeling all along that he was. Not long after we met I created a Pinterest board titled "Someday" which was sparked by our meeting. He had me thinking and planning my future… I was subconsciously hoping it was with him. Now, it is!
S: I can't say that there is an exact time when I "knew." As time went on, our relationship just kept getting stronger. I think an impactful point was when she first met my family and my parents told me afterward that they had noticed how great our relationship was. At the marina mentioned in the next question is where we had our first conversation about the future, and I do remember standing there watching the sunset with her and realizing that she was my human.
Tell us more about the proposal.
R:
Shane originally planned to propose at a marina where we live here in Tampa. A special place to us, and home to one of our first date rendezvous. Due to its high profile, he thought something more intimate would be better suited. Shane had my brother and sister-in-law stage a "Friendsgiving" the day before Thanksgiving, which was supposed to be a gathering to celebrate the holidays and closing on their new home. I was even told to bring an appetizer and dessert which had me occupied throughout the day (my Pinterest recipe didn't go to plan). As I am arriving with my food in hand, I am greeted at the door to a floral arrangement in the shape of a heart and flower petals leading me to their lake outback. Shane was there with a perfectly set table and a question on the tip of his tongue. Devon's photos captured the moment perfectly and of course… I said YES!
Tell us about the ring!
R: Due to Covid and limited availability locally, Shane bought the ring through James Allen, and it turned out great! The diamond is a 1.52 oval cut gem, set in a 14k petite pave flush mount.
What are you most excited about when it comes to your wedding planning?
We are most excited about planning our marriage more so than the wedding itself. Don't get me wrong, having everything come together, in the end, will be the best part of the wedding planning; however, what comes after is what we are both most excited about.
Associated Vendors
Venue: Private Residence
Jewelry: James Allen
Photographer: Devon Tabor Photography