Planning a wedding is an exhilarating journey filled with joy, excitement, and love. In today's digital age, it's important to create a wedding website because it has become an integral part of the celebration. It's a fantastic way to share your love story, keep guests informed, and manage important details.
However, as with any aspect of wedding planning, there are etiquette guidelines to follow when it comes to sharing wedding details, photos, and other content on your website. In this comprehensive guide, we'll explore the do's and don'ts of managing wedding website etiquette, ensuring that your online presence mirrors the grace and charm of your special day.
If you choose to create a wedding website, this allows you to personalize your love story and showcase your journey as a couple. You can include engaging content such as photos, videos, and heartfelt messages to connect with your guests on a more personal level. Additionally, a wedding website provides a convenient platform for RSVPs, allowing you to easily keep track of guest responses and streamline the planning process. By incorporating this digital element into your wedding preparations, you can enhance the overall experience for both you and your guests, creating lasting memories that extend beyond the celebration itself.
A wedding website also offers a centralized hub for sharing essential details such as venue information, accommodation options, and the event schedule. This ensures that your guests have easy access to all the pertinent information they need to fully participate in your special day. With the ability to update details in real-time, you can effortlessly communicate any changes or additions, keeping everyone well-informed and engaged throughout the entire wedding journey. Embracing the creation of a wedding website not only adds a modern touch to your celebration but also serves as a thoughtful gesture towards your guests, reflecting your commitment to providing them with a seamless and enjoyable experience.
Do: Craft a Heartfelt About Us Page
Your wedding website is an opportunity to introduce yourselves as a couple. Start with a warm and genuine "About Us" page. Share your love story, how you met, and what makes your relationship unique. Use this space to express your personalities and set the tone for your wedding celebration.
Don't: Overshare Personal Information
While it's wonderful to share your journey, be cautious about oversharing personal details like addresses, phone numbers, or financial information. Keep such information private and share it directly with those who need it, such as close family and friends.
Do: Create a Clear RSVP Process
Simplify the RSVP process by providing a user-friendly form on your website. Make it easy for guests to respond to your invitation, saving you time and effort in tracking RSVPs manually. Include a deadline for responses to ensure you have an accurate headcount.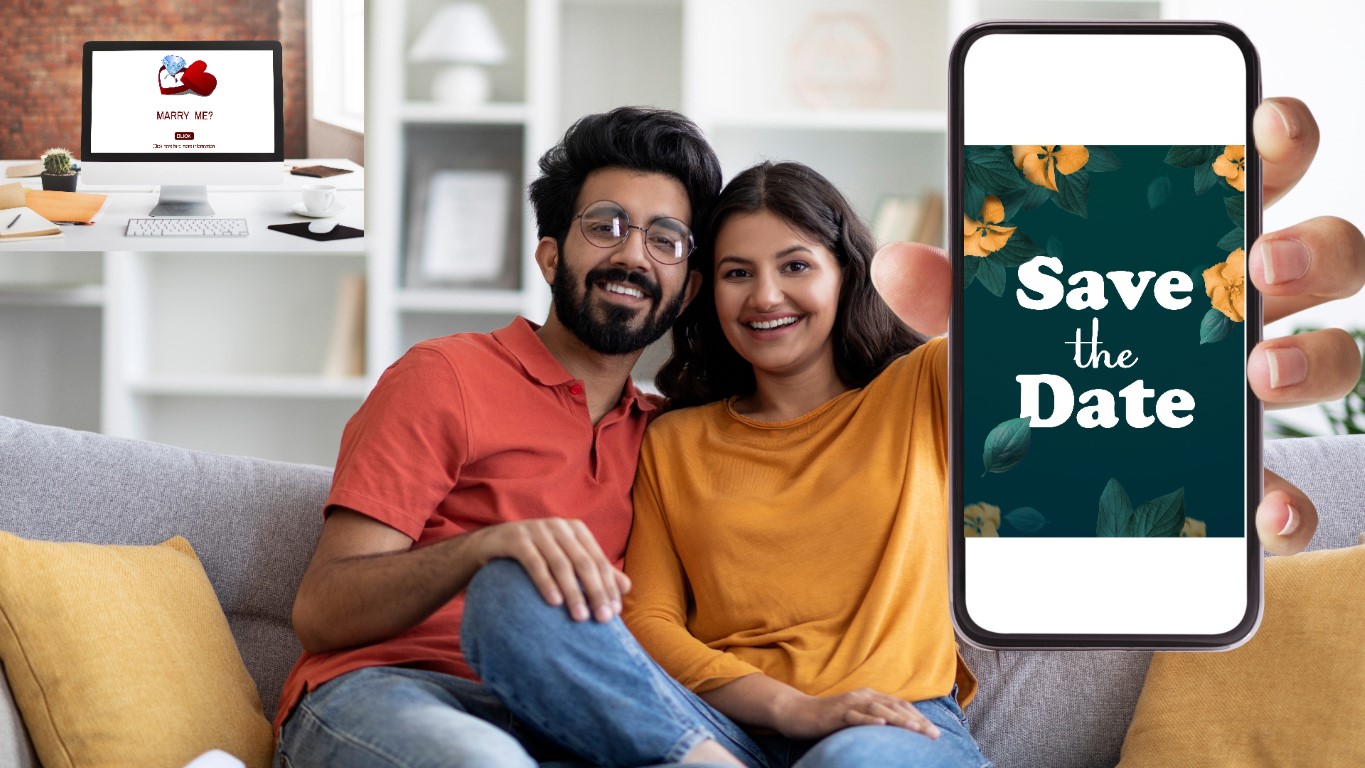 Don't: Forget to Set Privacy Settings
Most wedding website builders allow you to set privacy settings. Consider making your website password-protected or accessible only to those with the direct link to maintain your guests' privacy and keep unwanted visitors at bay.
Do: Share Event Details
Keep your guests informed by sharing essential event details on your website. Include information about the ceremony and reception venues, date and time, dress code, and any special instructions. A well-informed guest is a happy guest.
Don't: Reveal Sensitive Information
While sharing event details is essential, avoid divulging sensitive information like the venue's security arrangements or the whereabouts of valuable items. Protect your event from potential security risks by keeping such details confidential.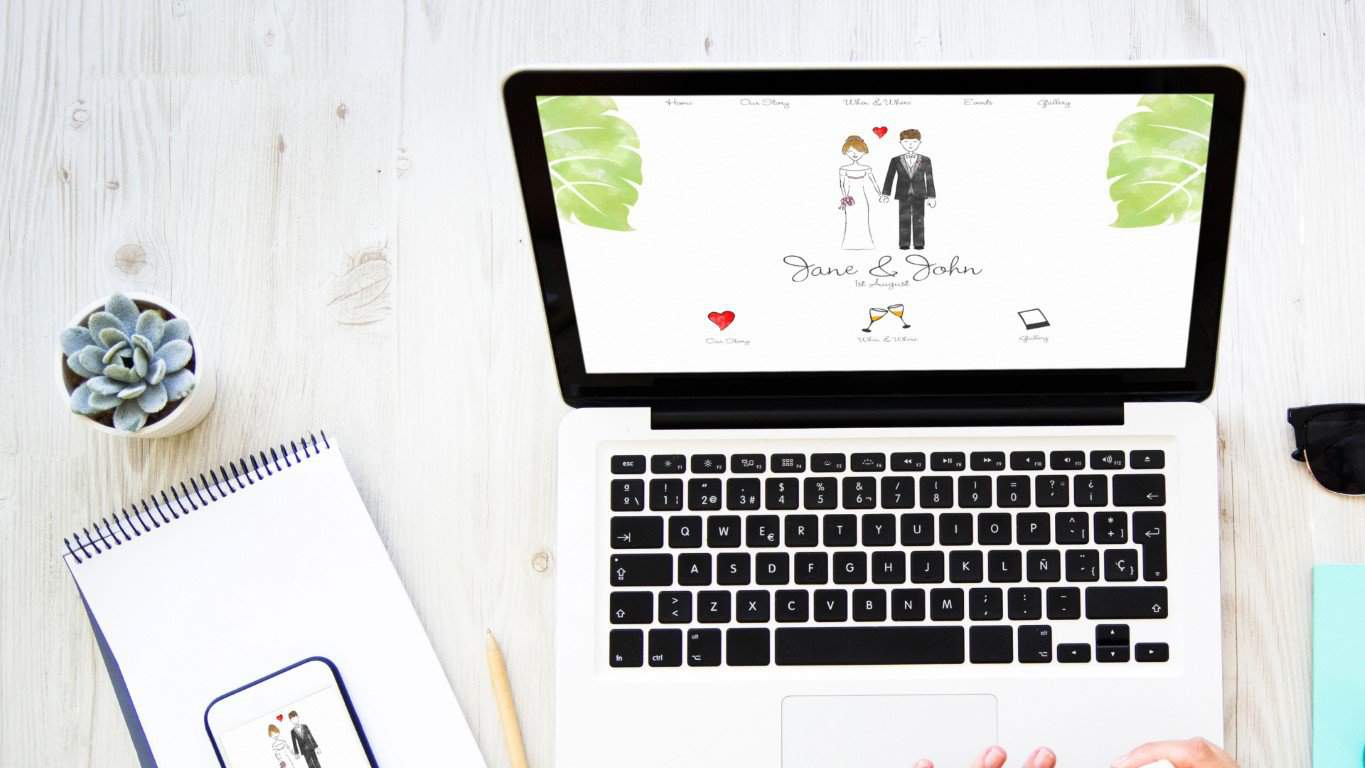 Do: Post Engagement Photos
Engagement photos add a personal touch to your wedding website. They capture the essence of your relationship and the excitement leading up to your big day. Share your favorite shots in a dedicated gallery or on your homepage.
Don't: Flood Your Website with Photos
While sharing photos is delightful, avoid overwhelming your website with too many images. Select a curated collection of high-quality photos to maintain a visually pleasing and organized website.
Do: Include a Registry Page
If you have a wedding registry, create a dedicated page on your website. Provide direct links to your chosen stores or registry platforms, making it convenient for guests to find and purchase gifts.
Don't: Request Cash Gifts Directly
It's considered impolite to directly request cash gifts on your wedding website. If you prefer monetary gifts, subtly mention that your guests' presence is the most important gift of all.
Do: Engage Your Guests
Encourage interaction by incorporating guestbook features, comment sections, or interactive polls. Engaging with your guests on your website can foster a sense of community and excitement in the lead-up to your wedding.
Don't: Tolerate Negative Comments
While engagement is encouraged, monitor your website for negative or inappropriate comments. Maintain a positive and respectful online space for your guests.
Do: Express Gratitude
After your wedding, use your website to express gratitude to your guests. Share photos and stories from your special day and thank your loved ones for their presence and well-wishes.
Don't: Neglect to Update Post-Wedding
Once your wedding festivities are over, don't forget to update your website with post-wedding information, such as photos from the ceremony and reception. It's a thoughtful way to include guests who couldn't attend.
In conclusion, managing wedding website etiquette is about striking a balance between sharing your joy and protecting your privacy. By following these do's and don'ts, you can create a wedding website that reflects your love and consideration for your guests. Remember that your website is an extension of your wedding celebration, so ensure it radiates warmth, excitement, and gratitude throughout your journey to "I do."
So, go ahead and embrace the digital age of wedding planning with grace and charm, making your wedding website a memorable part of your beautiful journey together.