At the center of every wedding day is a love story. But with more and more people living away from their hometowns, the wedding day can sometimes be the only time that your loved ones actually get to hear your love story. So why not intentionally include it in the festivities? I am sure people are dying to know all the details! Here are some ways to share your love story at your wedding.
1. Wedding Video
You can totally capture treasured moments all throughout your courtship and engagement through videos nowadays. You can edit some of those moments into the same-day edit (SDE) video of your wedding day. The funnier and goofier the moments, the better they are for the wedding video. This is bound to bring out the laughs during the reception.
2. Photo Display
It's also a good idea to add photos that you have takes together all throughout your relationship. Put up your engagement photos as a focal display. You can even add some captions to take the guests when and where you took those pictures.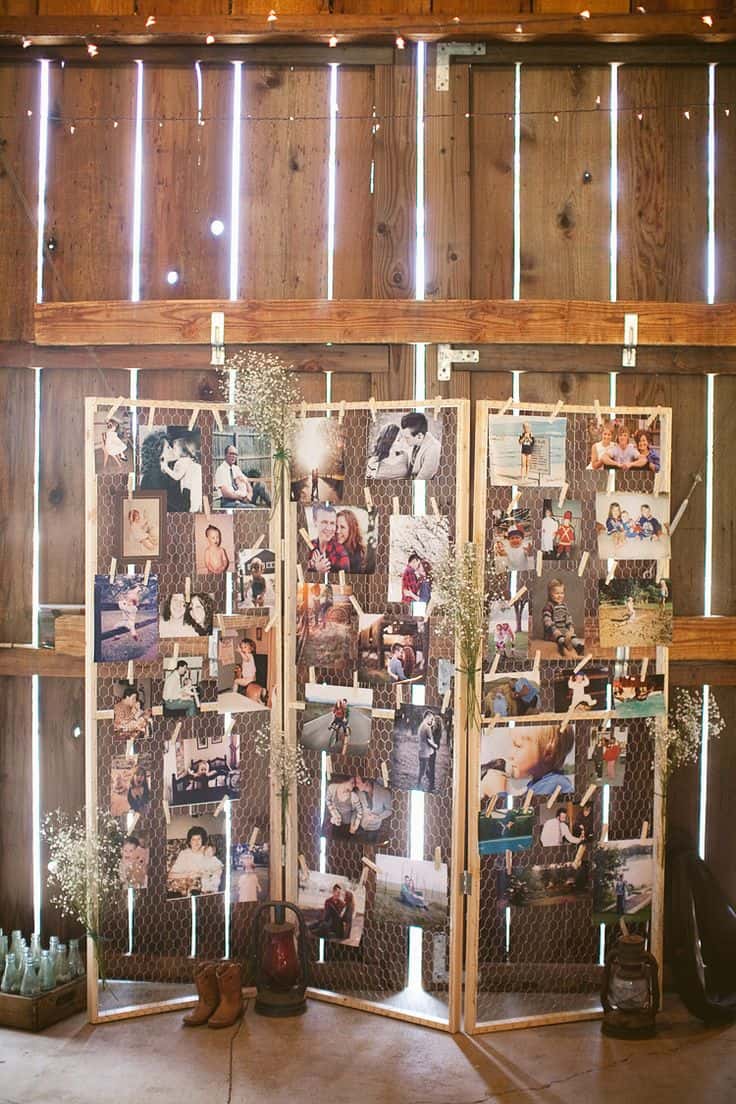 3. Wedding Games
Another fun way to help your guests get to know your love story more is through wedding games. A good game to share anecdotes and stories in is "He Says, She Says" where the contestants will guess whether it was the groom or the bride that said certain things at different times of the relationship. You can then elaborate more on the story as you progress through the game. Winner gets a special prize. The cool thing about this is you can also do this as a bridal shower game!
4. Relationship Timeline
You can put up a sign of the timeline of your relationship for your wedding guests to read. It can be through a chalkboard aisle, an antique mirror or your ring bearers and flower girls holding up cardboard signs. Guests can interact with your timeline display by having them insert comments on the different special moments of your relationship.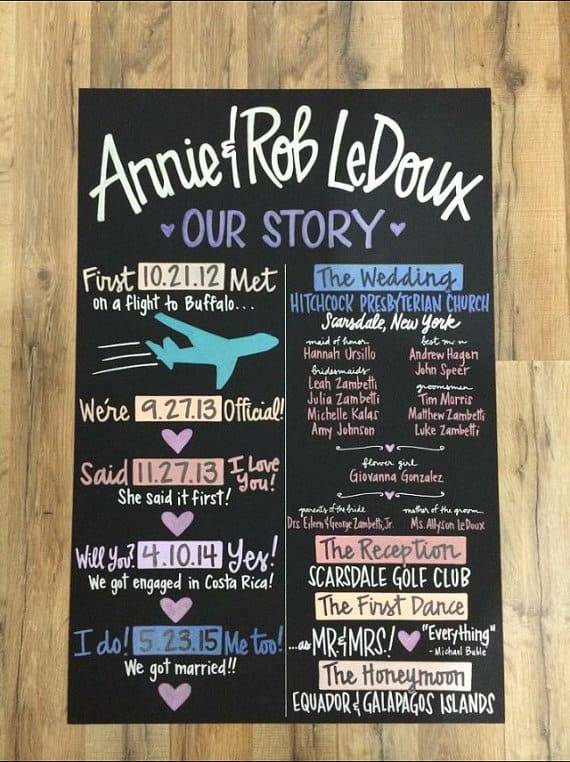 5. Wedding Programme or Napkin
Waiting for the reception to start can sometimes be a pain if you're a wedding guest. Printing your love story on the wedding programme or napkin will ensure that your wedding guests are entertained while they wait. It is also a good conversation starter for people seated together who might not know each other well.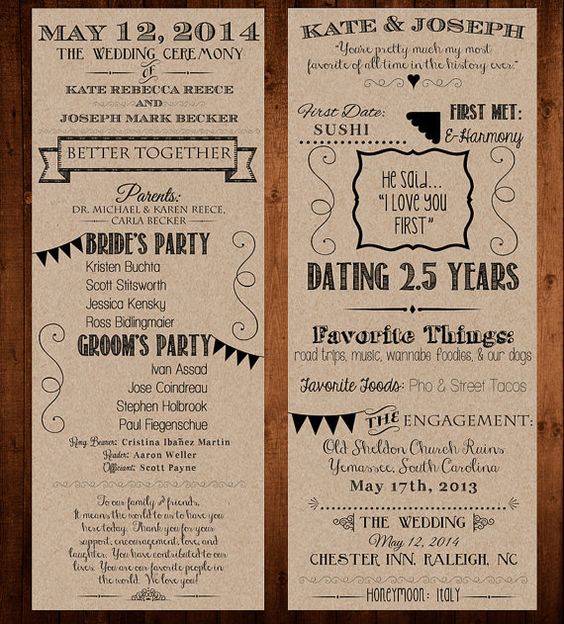 6. Wedding Vows and Speeches
Last but certainly not the least, you can tell your love story through the speeches you give out all throughout the evening. Insert how you two met on your vows. Make it more personal by telling how you felt when you first met, went on your first date, and so on. As the day progresses, make sure to also pepper the other speeches you will do with details of your relationships. Need help in what to write on your vows? Inspired Bride has an article on how to write your vows.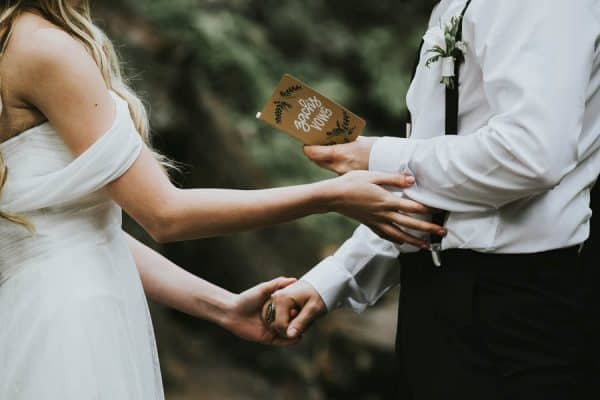 I hope that these suggestions inspires you to share your love story on your wedding day. Telling a good love story, especially your own, is a romantic way to start any marriage. Let me know in the comment section below if you have other ideas on how you can share your love story at your wedding.