When it comes to classic songs, The Beatles must be on your list! This couple's love for the band had everything set for their engagement photo shoot – old school yet modern. Packed with bright- colored wildflowers and lovely cake decorations, your inner artisan will be so satisfied! So, here's a Beatles song inspired by this couple's photo shoot of which I hope would stay on your mind for the entire day – Remember to let her into your heart, then you can start to make it better! <3
Click image to enlarge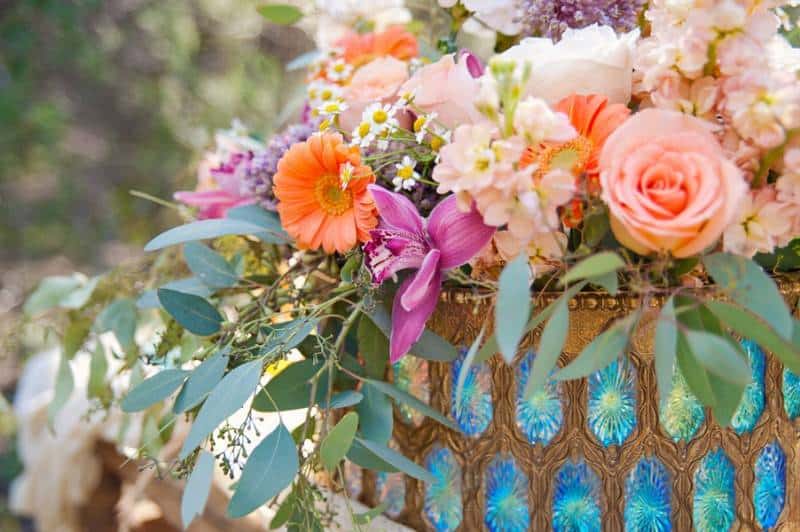 Like. Click to Vote
>
The Album Story
Set among the trees in a wildflower field at Star Fire Tree Farm, Maura Jane Photography and Events by Emily Kay came together to create a breathtaking bohemian inspired photo shoot.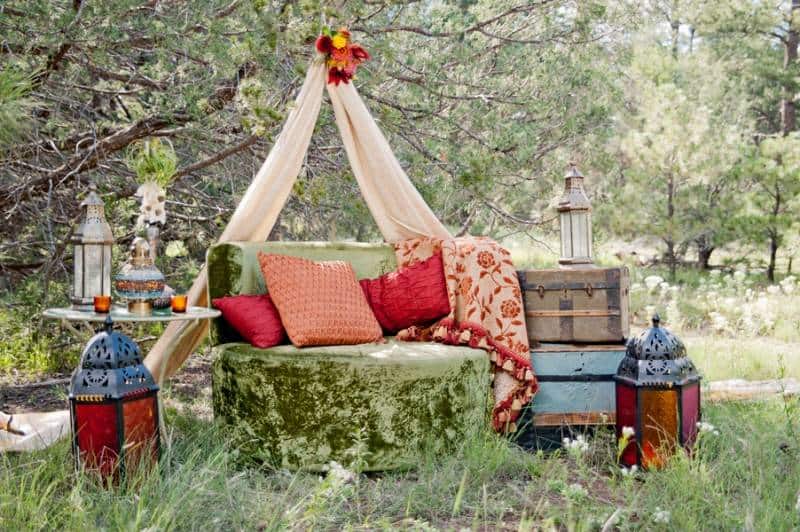 Wedding Decors Inspiration
The inspiration came from the earthiness of the location and the desire to showcase bright colors. Vibrant greens, yellows and shades of cranberry created the perfect color palette for this lighthearted romance. The couple's love of the Beatles, wildflowers, and all things vintage set the pace for a perfect offbeat wedding. The florist matched the decor perfectly bringing in unique blooms and sunflowers that complimented the wildflowers that scattered the forest floor. Just through the edge of the woods was a large field on a cliff overlooking the Grand New Mexico sky. New Mexico, also known as the Land of Enchantment, created a picturesque backdrop with rain falling off in the distance and sunflowers growing freely among the ground. New Mexico makes it so easy to be inspired by whats around you and creates the desire to bring out and showcase the natural beauty of its elements.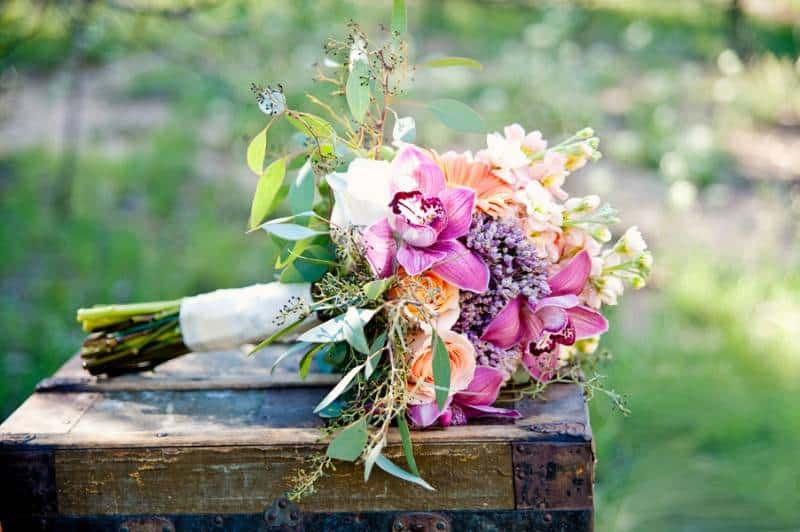 Wedding Outfit Inspiration
When we went to try dresses at Bridal Elegance we were in search of something fitting of Bree's personality and the theme of the wedding. We tried several dresses but when she walked out in this one we knew this was it! The sweet delicate lace and flowy sleeves were the perfect fit with just a touch of sparkle to make Bree truly feel like a bride.

Favorite Part of the Day
As the photographer, my favorite part of the day was when we stumbled upon the cliff overlooking the mountain range next to the wedding site. It was full of sunflowers and it was raining off in the distance making it the most beautiful location to take photos.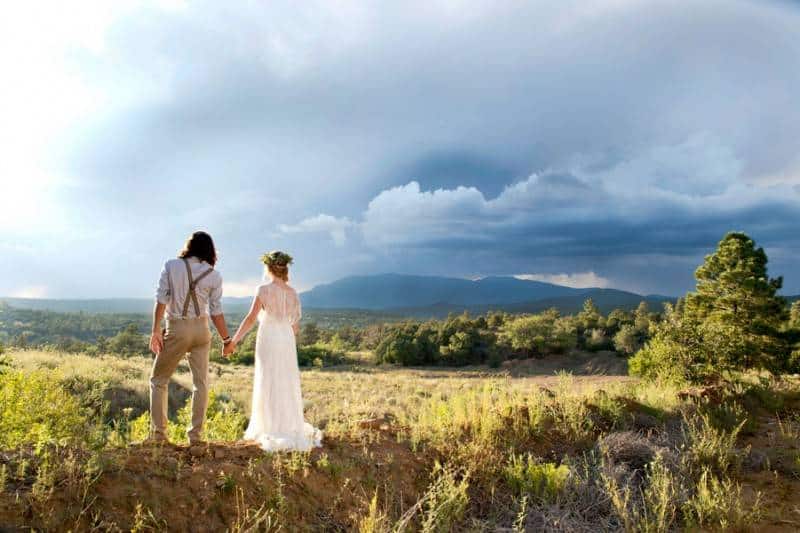 The Do-It-Yourself (DIY) Projects
Event coordinator Emily Kay baked and decorated all the cakes herself. The lounge area was put together by Emily with furniture from the Prop House and Levi (the grooms outfit) were his own clothes! We wanted a very relaxed feel for their attire so renting a suit wasn't really going to fit the vibe.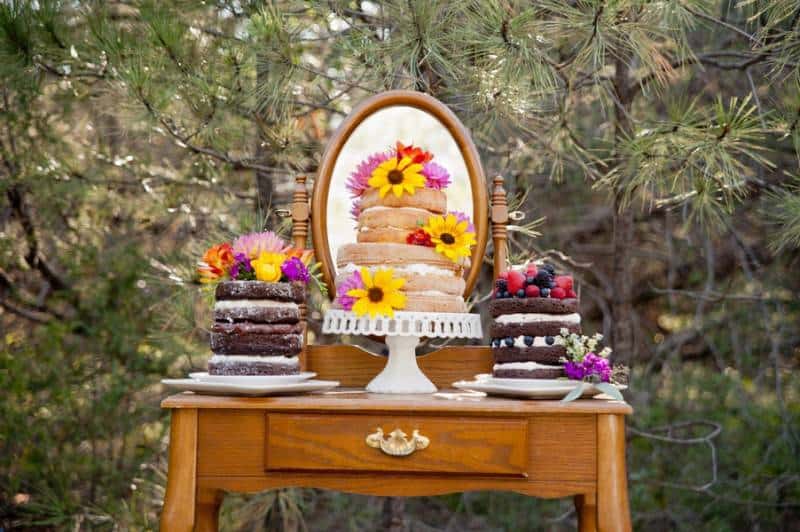 Highlights From the Ceremony and the Reception
Since this was a stylized photo shoot there wasn't a ceremony or reception. A team of amazing vendors came together driven to create something for brides to be to be inspired by. Each wedding is unique and special in its own way and we wanted to bring out the inner flower child in Bree.
VENDORS
Photographer:  Maura Jane Photography
Dress Store: Bridal Elegance by Darlene
Event Planner:Events By Emily Kay
Floral Designer: Passion Floral Design Studio
Event Venue:Star Fire Tree Farm
Equipment Rentals:The Prop House