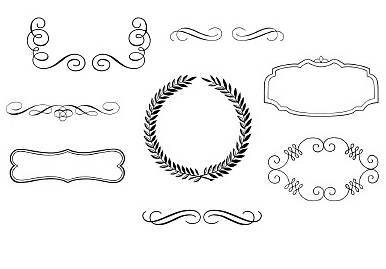 One of my favorite resources to peruse professionally, CSA Images, is also a great place to check out for brides interested in creating their own invitations and accessories for fun or for budget considerations. Their Free File Collection boasts pages of high res tiff files including ornaments, patterns, calligraphic and engraved borders, and more. Above are some examples that caught my eye immediately.
If you're looking for something a little different (which is CSA in a nutshell, and why I think they're great!) their Microstock collection is available for use on a small run of invitations for only $39. Check the restrictions first to make sure your job qualifies for the special rate – but if it does, that puts a sea of limitless possibilities at your feet!
Update: Apparently CSA no longer has a free selection. Bummer! I promise they were in fact available for free at the time of the initial post!