Are you a sentimental bride-to-be? If so, you're going to love today's post. We're featuring some of the most sentimental wedding ideas we've found – perfect for those who want special mementos, gifts or memories from their big day.
1. Buy and Wear Something on Your Wedding Day to Give to a Future Daughter
Today you're the bride-to-be, planning your big day, but someday in the future, you might be watching your daughter do the same. Buy something today (a pair of beautiful pearl earrings, a bracelet, or a hair clip) and wear it for your wedding with the intention of giving it to a future daughter as a gift. Knowing that you wore it at your wedding will make it so much more special for her.
2. Display the Wedding Gowns of Your Family at Your Reception
Ask your mother, sisters, grandmother, future mother-in-law and other females who will be attending your wedding for permission to display their gowns at your reception. Rent mannequins and place the dresses throughout the area. This is a sentimental way to pay homage to the women in your family and you can bet they'll love having their gowns on display!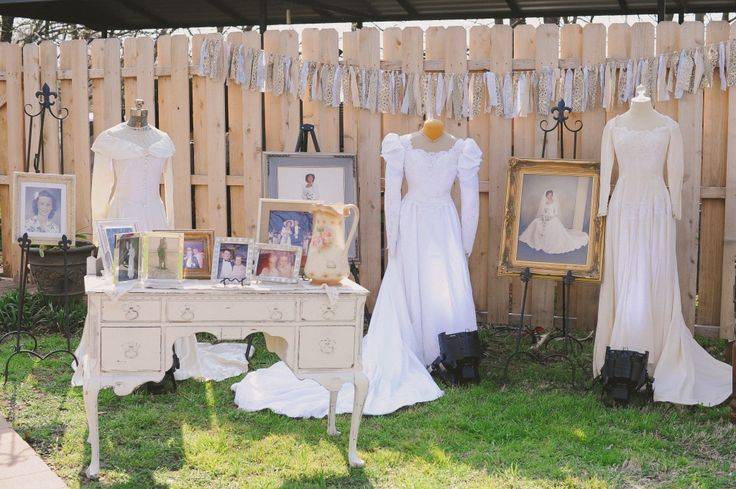 3. Cut a Heart Out of Dad's Old Shirt and Sew it to Your Dress
This is a sweet idea for Daddy's little girl, or if your grandpa has passed and can't be at your wedding ceremony. Include the "something blue" by cutting a heart from an old shirt and sewing it to your wedding dress. It's not only beautiful, but extremely meaningful!
4. Honoring Deceased Loved Ones
Include a table at your ceremony or reception filled with pictures of loved ones who have passed, so they can be part of your special day.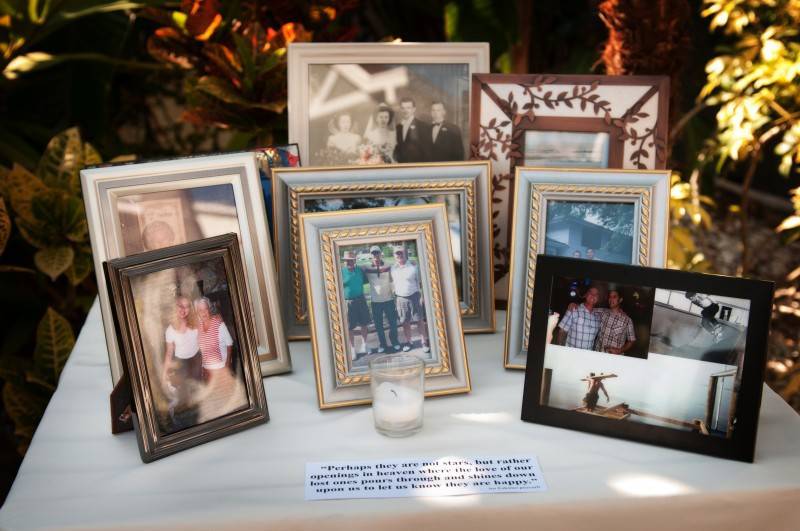 5. Remember Loved Ones Who Can't Make It
Take special pictures holding handmade signs for those who want to be part of your wedding but simply can't make it. This can include those who live far away, those who are too unwell to travel or anyone else who can't be there.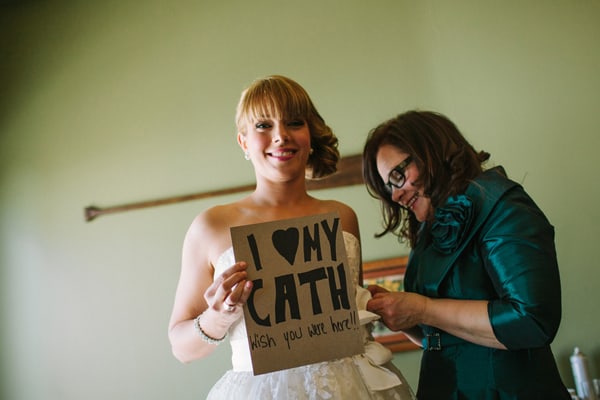 These are just a few suggestions for making your wedding a super sentimental and sweet one. Use your creativity and imagination to think of more ways to make your day special.