You will read it in every single wedding etiquette blog or book you find: never ask for cash as a wedding gift! Well, get ready to forget everything you know about asking for cash. Wedding Republic has made it easy to register for cash without feeling awkward or being pushy.
Don't Want Another Toaster?
While wedding registries allow couples to register for in-store items like flatware and home items, there is no allowance for the couple who doesn't need those items. Because today's couples are very different from the couples of decades past, it's time for the system to change. For example, many couples are getting married later in life and may have already collected everything needed to run a household. With this creative cash wedding registry, couples can register for cash gifts of all sizes, to go toward all different kinds of things.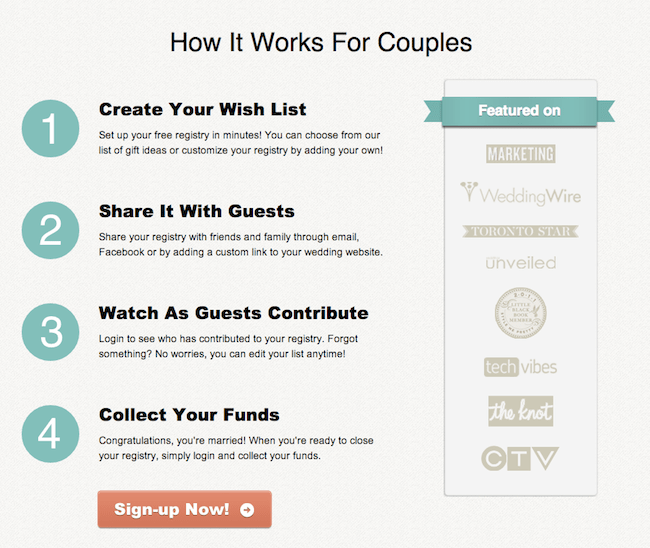 Ask for $20 to go toward a fun day out for the two of you, or ask for $200 to go toward your honeymoon. Your guests can still choose a gift that is the perfect size for them and their budget, and you can get wedding gifts you really love and will really utilize. Click for full details on how Wedding Republic works for every couple!
Easy Sharing
This wedding registry also makes it super easy to share; with the click of a button, you can post your registry to Facebook or email it to a list of guests. This is a non-intrusive way to provide your registry to your guests and you don't have to feel awkward at all.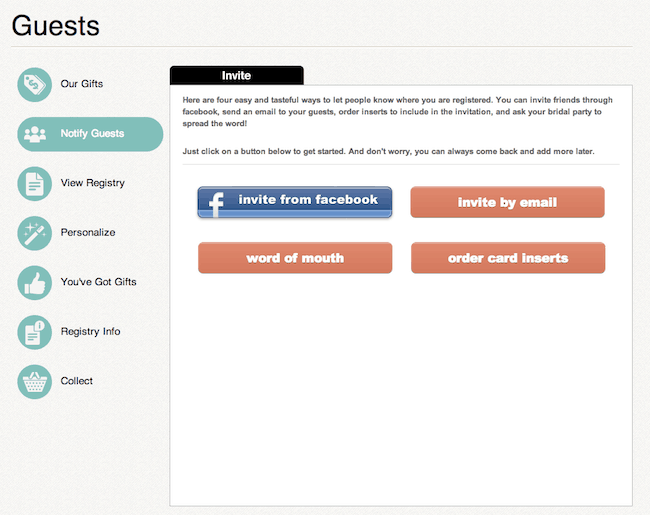 What We Think
Wedding Republic really does redefine what is allowed and what isn't in terms of wedding etiquette. It's a way to ask for practical, fun gifts of all sizes and there's no awkwardness at all. It's a wonderful solution for the modern bride!
Find a sample wedding registry here or create yours today!