You might be here to look for ways to build a wedding website. After all, a website is indeed a great option to help with wedding planning. If that's the case, then you've come to the right place.
This article explains how to create a wedding website with an online builder, along with the benefits of having a wedding website. Read along!
What Is the Zyro Website Builder?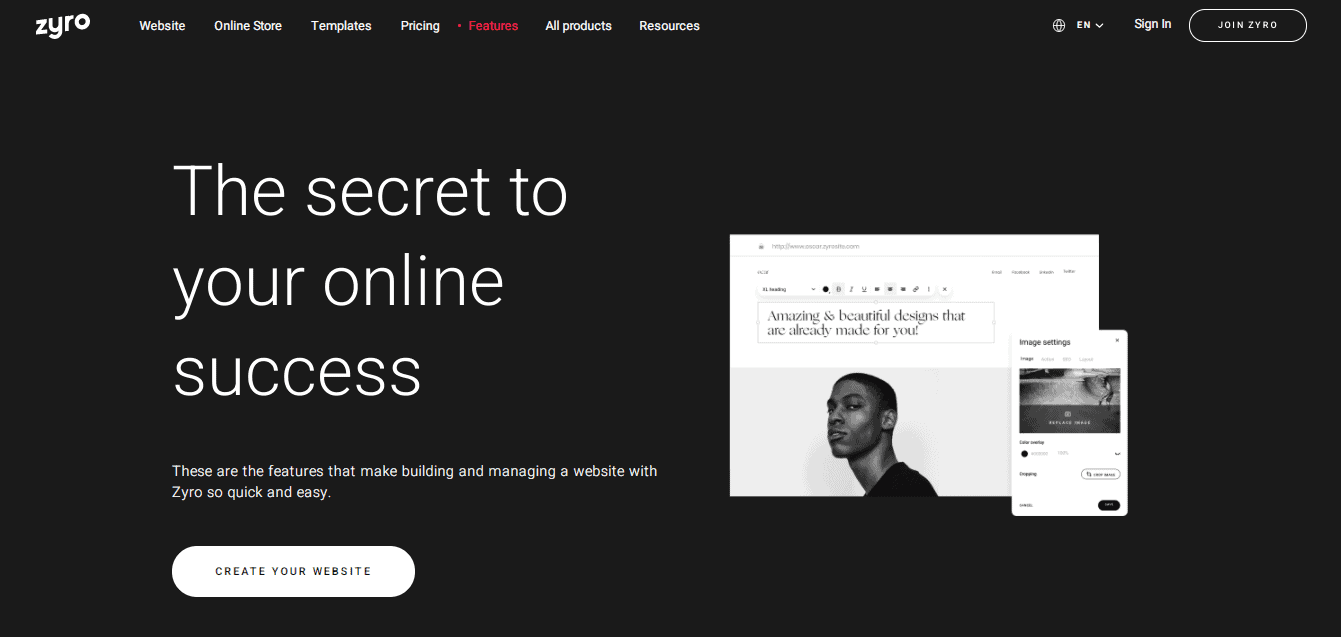 Among many website builders out there, this article focuses on Zyro. It's an affordable, beginner-friendly platform that can help create almost any kind of site – including wedding websites. Here are some of Zyro's features worth considering:
Professional template design. With many category-based templates, including event websites, you'll be able to start working on top of a solid foundation.
Beginner-friendly builder. The website builder doesn't require any technical skill, making it perfect for first-time website owners. Along with a drag-and-drop editor and intuitive grid, you can create the website with ease.
AI and blogging tools. The AI-enhanced tools help increase your wedding website's quality with its image resizer, AI writer for effective writing, and even a blog title generator.
Free hosting and domain. When you sign up for an annual plan, it comes with free domain registration for the first year.
5 Easy Steps to Create a Wedding Website with Zyro
Let's continue to the five steps of creating your wedding website with Zyro:
1. Brainstorm Wedding Website Ideas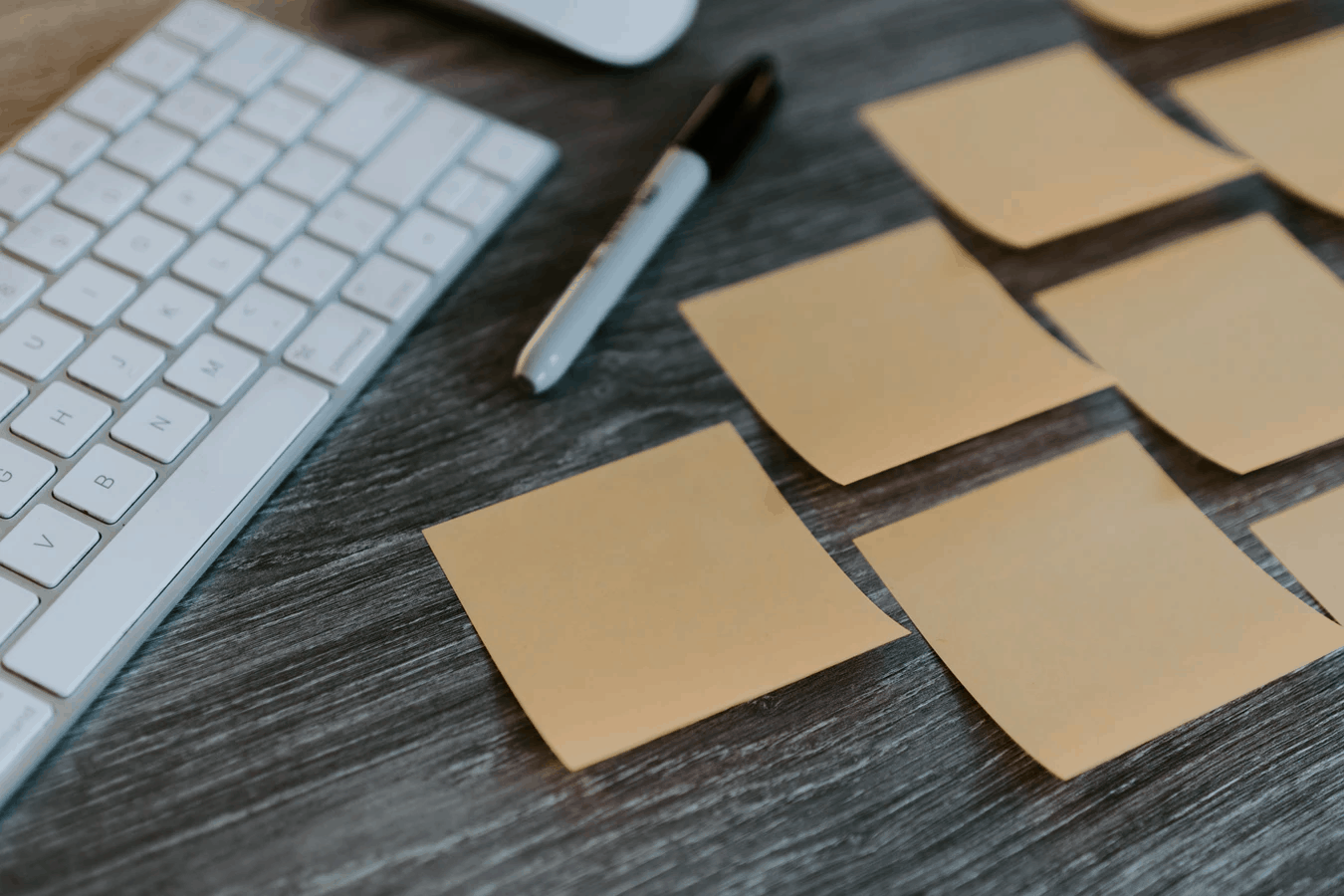 Building a wedding website can get distracting as you'll need to focus on planning your big day. Therefore, it's important to start with a brainstorming session. Doing so ensures you know your boundaries as it guides you through the website design process.
The outcome of the brainstorming process should tell you what wedding information to add, how many pages to have, and what media to include. All of that helps create a straightforward website flow. For inspiration, check out some examples for your wedding website.
Having a simple website flow results in easy navigation for all visitors. Also, you're effectively using the website builder budget.
2. Choose a Zyro Plan and Register Your Domain Name
After the brainstorming process, choose your Zyro plan and register the domain. Consider your budget and needs, the features you want in the builder, and your domain name. Zyro's website builder plans start from $1.89 – suitable for personal websites. Choosing the right Zyro plan ensures that the website can handle the traffic from guests or vendors, however, typically, unless you're counting guests in the hundreds, the basic plan will be enough.
For domain name ideas, you can look into the domain name generator. Most wedding websites use the couple's names with a domain extension that ranges from .com, .love, or .wedding. Discuss it with your partner and choose the name that fits you best.
3. Pick a Theme
The next process is choosing a theme for the website. You can match the website theme with the overall wedding theme. Besides looking at its design, make sure that the theme includes all the details and website elements you want.
With Zyro's template options, you can pick a designer-created theme. Check out the available options under the events or portfolio category, as it showcases images the best. Take inspiration from your wedding's color palette.
If you're still confused, go with a simple theme. A simple website theme is always preferable and caters to everyone, so it's an excellent factor to consider.
4. Customize the Site to Your Liking
For wedding websites, there are no rules of thumb for customization. Get creative with ideas and mix-and-match the theme with the details like buttons, headers, and footers. Zyro's builder includes an intuitive grid – so you won't have problems arranging all the website elements.
For additional inspiration, customize based on your wedding theme to create a more unified look for the event. Additionally, put yourself in the guests' point of view to better understand what to add.
Consider adding an FAQ section, some info about you and your partner, maybe a timeline of the special day, or even a gift registry. These pages ensure that you only include the essential information.
5. Publish and Share With Your Loved Ones
Before publishing the website, go through every page to make sure that everything is working. Make your website presentable by previewing before publishing. Ask for feedback from your partner or loved ones before sharing it with guests.
When you're satisfied with how it looks, publish it. As soon it's published, test out the link on your mobile phone to check for errors and compatibility. This shouldn't be a worry as the Zyro website builder is responsive, but it's always better to be safe.
Also, start sharing the website link with others. Pick your sharing platforms, either social media, messaging app, emails, or direct link sharing, and make the link ready by shortening it. Doing so allows easier communication with your family and guests.
What Are the Benefits of Creating a Wedding Website?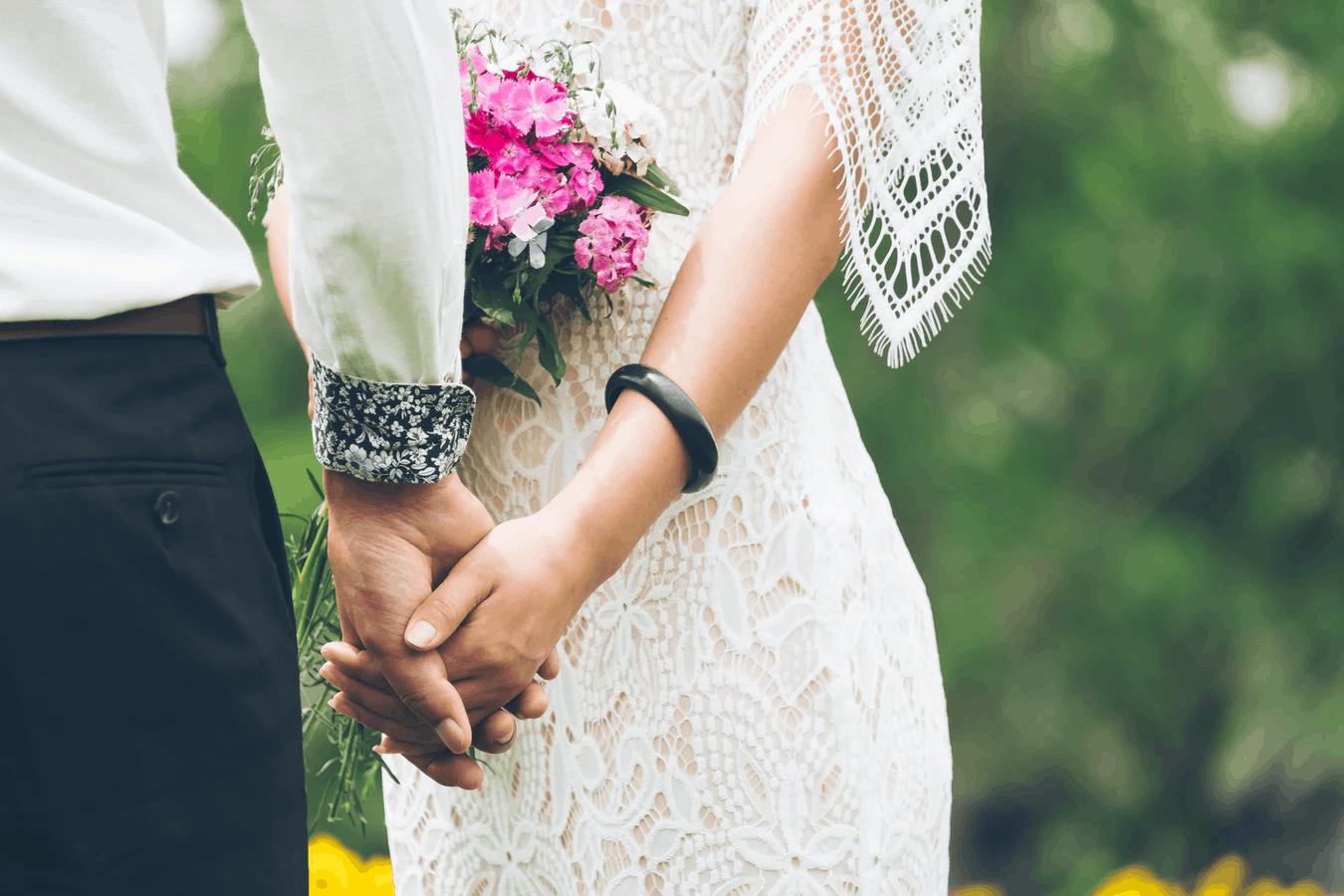 Wedding websites are becoming more popular for good reason. For soon-to-be-married couples, here are the benefits of having a wedding website:
Organized wedding planning. Through the website, you can plan and be smart about your expenses. It's a great way to cut down costs on RSVP cards and similar expenses.
Environmentally-friendly. Aside from being a great alternative for paper invites that can get lost easily, a wedding website is also environmentally friendly. You can save on printing invitations and guest list cards
Everything in one place. Scattered information creates hassle you don't need. Through the website, you'll have all the information in one place. Everyone from the vendors, bridesmaids, groomsmen, and family can refer to the website for updates.
All information is accessible. Consider the scenarios of last-minute changes or trouble finding the venue address. You can solve all of that as the website provides all information and is always accessible for the guests.
Conclusion
From this article, you've learned the five easy steps to create a wedding website with Zyro. Remember that building and designing your wedding website should be fun, therefore don't push it and make decisions based on your needs. Good luck.