Should I Reschedule My Dream Wedding Due to COVID? How to Manage Wedding Stress with BetterHelp
One of the most important days in a couple's life is their wedding day. While weddings can be stressful, it does not have to be overwhelming. There are a lot of wedding ideas to help make the day splendid, but what do you do if you have everything picked out and scheduled, and you are worried about the national pandemic? If you have asked yourself, "Should I reschedule my dream wedding due to COVID?", here are some thoughts to take into consideration.
Is There a Rush to Get Married Now?
Some couples have time-sensitive issues where postponing their wedding may not be a good idea. If a parent or close family member is very ill and you want them to be at their wedding before they die, you may want to keep your wedding on track. If you or your fiancé is getting deployed for an extended amount of time and you need to be married in order to travel with them, this is another important reason not to postpone your wedding. If you find out you are expecting a baby and do not want to have a child out of wedlock, you may want to get married right away. In these situations, getting married is time-sensitive, and postponing could have long term ramifications on your family.
I Already Booked My Venue
If you already booked your wedding venue and you are in an area that does not have an indoor person limit, you may want to consider if having your wedding now is as important as keeping your guests healthy and safe. If you have family traveling from all over to attend your wedding, this could be problematic for other guests or for the parties traveling if they need to quarantine when they return home. Some people do not have multiple weeks to take off of work to travel for a wedding and then quarantine for 14 days.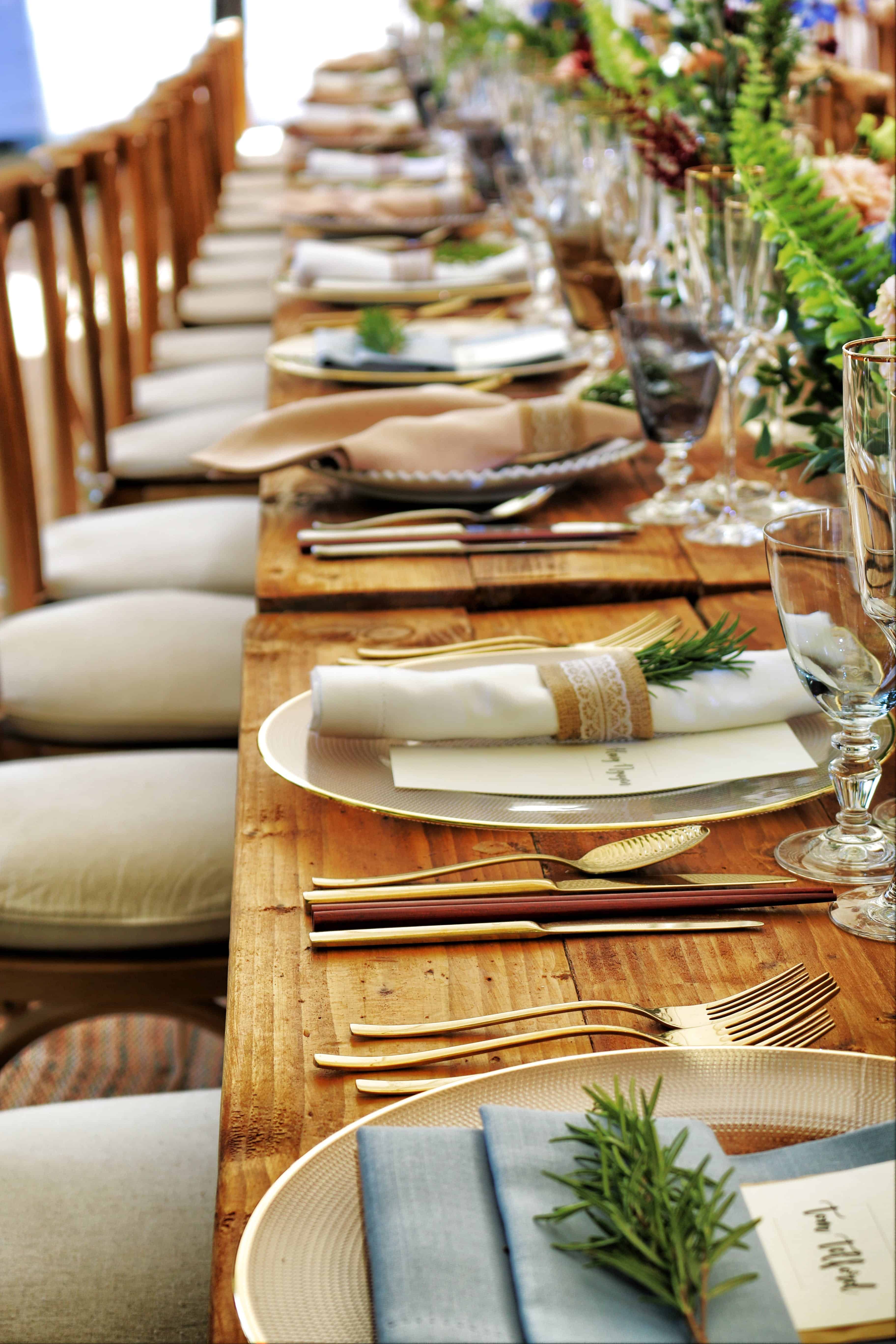 Another factor is, can you reschedule your wedding date and not lose your deposit? Since some states have different restrictions than others, some venues may not be willing to reschedule your wedding due to COVID. If you put down a large sum of money as a deposit, you may need to make a big decision as to whether you will accept the loss or you will keep your wedding day as scheduled.
Yet one more factor to take into consideration is how many people you are allowed to have at your wedding venue. Different states have different requirements when it comes to the number of people allowed in a building at one time or gathering outside. If you have a long guest list, you may have to either ask people who you invited not to attend or reschedule your wedding entirely. Some people want everyone on their guest list to attend, and they are not willing to compromise their special day due to COVID restrictions. They would rather reschedule than make the decision as to who can attend and who you need to rescind the invitation.
I Have Family with Autoimmune Conditions
If you have loved ones that will not be able to attend your wedding due to having a compromised immune system and potentially being exposed to COVID, you may way to reschedule your wedding day. Making the decision to protect your guests and not have a wedding is a big one, but it is also the safest option. If it is unsafe for your immune-compromised relatives to attend your wedding, should anyone on the list gather for the occasion?
My Fiancé Refuses to Reschedule, But I Think We Should
If your fiance refuses to reschedule the wedding, despite your belief that you should wait, you may want to think about how other differences in point of view will be handled in your marriage. There is some great advice through BetterHelp about impasses in the couple's decision making. You may even want to seek out premarital support through BetterHelp Counseling services.
A marriage needs to be built on communication and compromise in order to work well. If your fiancé is refusing to listen to what you have to say about postponing the wedding, what else will they refuse to listen to you about? Will every big decision in your marriage be challenging? It may be a good idea to seek out couples counseling to see if your future partner in life will be a team player or not.
Our Caterer, Venue, or Photographer Will Not Work During COVID
There are more people involved in a wedding than just the bride and groom. Aside from the guests, you will potentially have caterers, a venue, a church, a minister, a photographer, a hair and makeup specialist, and other people all worry simultaneously to make your wedding as wonderful for you as possible. If one of the links in that chain of people will not work during the COVID pandemic, you may need to consider rescheduling the wedding.
Sure, you can try and find other people who you can sub in to make your wedding day still carry on as planned; however, if one or more service providers will not work the event, it is most likely for a good reason. Keep in mind that these folks do not get paid if they do not work; however, if they are not willing to take a job due to COVID, you may want to reschedule your wedding to a later date so that you can have all the providers available without compromising any of your wedding plans.
Rescheduling your dream wedding is always a challenging decision. However, trying to have a wedding during a time when the world is still struggling with COVID is not entirely fair to your family, friends, and wedding service providers. While there are times when having a wedding may be time-sensitive, almost all marriages can be rescheduled with little to no issues. If you need to talk to someone about what to do and want an outsider's option, talking to a couple's counselor may be a good idea.
** This post is sponsored by BetterHelp **