Once upon a time in a grassy field, under a captivating tree are the best embellishments any party can have. Friendly to the kids too, as eye- catching heart- shaped pie pops are perfectly arranged on the tables. What's not to love with strong hued floral bouquets, cozy woolen coats, and scrumptious seasonal fruits all in one story? This is one magnificent theme and yes, you can have this for your wedding, too!
Click image to enlarge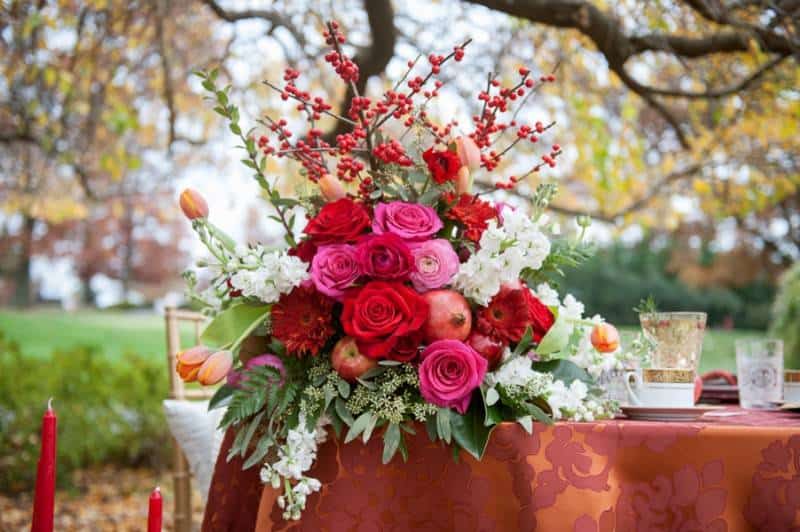 5

Like. Click to Vote
>
The Album Story
We are thrilled with this collaboration and the super sweet flower girl in our shoot, and hope you consider it. It was a fun windy day, but we had a blast and wanted to do a winter shoot with a fun colorful palette under the most awesome little tree.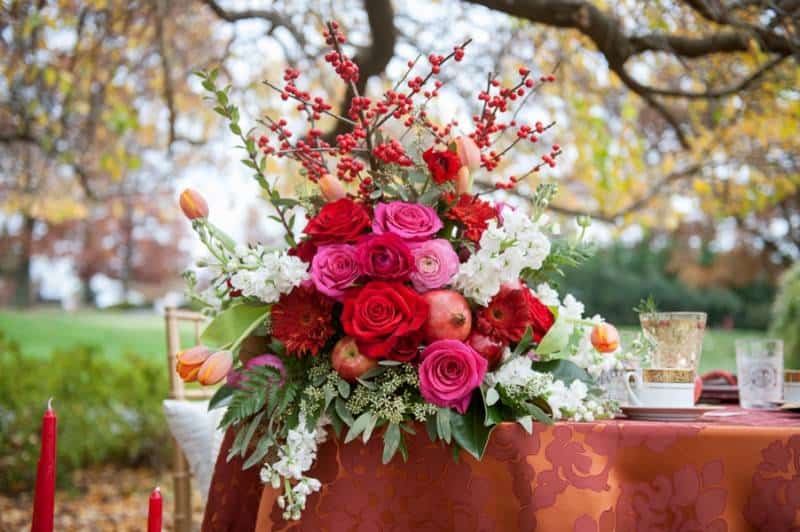 The Theme
Winter Wedding Inspiration Bridal Looks from Rustic Organic modern outdoors to Modern Plaid From bright earthy colors in rich rusts, oranges and reds accented by pinks filled with wintery fruits to a sultry mix of glittery golds, this inspiration shoot provides brides with a different vision to celebrate the season.
Wedding Outfit Inspiration
We love a winter wedding with new ideas including bold colors and details. For this inspiration we included modern silk plaids and mountain cozy woolly lined coats along with a palette of spicy oranges, bright reds and deep hot pinks to brighten a dark and gloomy winter sky. The shoot was set on the golf course in Virginia, under a delightful tree, an outdoor celebration of bridal winter styles.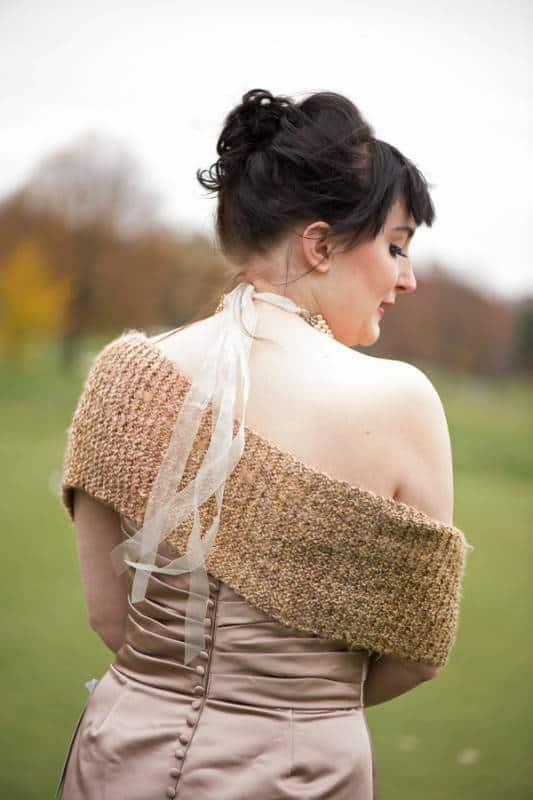 Our first bride in a ball gown by Los Angeles wedding gown designer Grace Bridal Couture, features a more modern plaid inspired look with a bright mix of florals and berries with seasonal fruits. Our second bridal look was more subdue with a hint of evergreens and featured a handmade bridal sash by Little Magpie Bows on Etsy.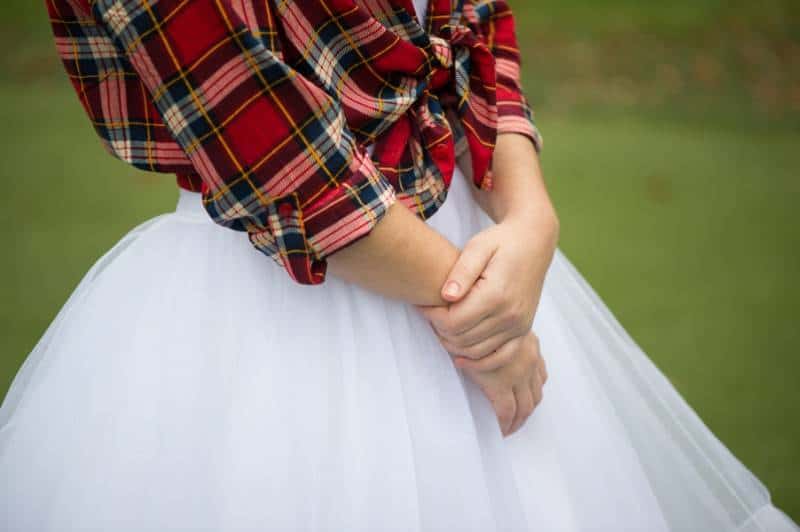 What's not to love about a look for a flower girl that is both a little bit sporty and a little bit delicate, a fun mix of styles in a gold glittery finish, and we love designing a flower girl basket that included blooms all over.
With Valentine's day approaching, we love the heart-shaped pie pops designed by Cake Heaven, and the touches of red. We love the handmade stationery of Wedding Girl on Etsy, designed by Brenda from Brenda's Wedding blog, it's sweet and has a wonderful touch of glitter. We've been dying to design a tablescape with this sweet pomegranate place cards.
Blooms and tablescape decor was influenced by greenery and delicious fruity details and included gorgeous ranunculus, garden roses and bright orange French tulips and Gerber daisies.
VENDORS
Photographer:  Evelyn Alas Photography
Fashion Designer: Grace Bridal Couture
Etsy Designer: Little Magpie Bows
Makeup Artist: Makeup by Alina G Karaman
Other: Select Event Rentals
Dress Designer: Watters Wtoo
Invitation Designer: Wedding Girl
Jewelry: White Aisle Boutique
Floral Designer: EightTreeStreet
Ceremony Location: Springfield Golf and Country Club
Caterer: Springfield Golf and Country Club
Reception Venue: Springfield Golf and Country Club