This is out of the ordinary in a few ways – I generally don't write about the Invitation of the Week, and the design I feature is always a design from a collection rather than a custom piece – but I've decided to make an exception this week to both of my rules because I love this suite so much!
Studio on Fire is a great little letterpress company in Minneapolis that I know well – not just from their outstanding portfolio, their superb blog Beast Pieces that showcases their jobs, or from all the blog press they've received recently, but I've also toured the studio twice, met the team there, and I've seen their work firsthand in the form of a poster I have in my office and business collateral they printed for a friend of my fiance's. I wasn't entirely shocked when they rocked this one out, designed by Nick Brue for his own wedding. The tone on tone wood grain is absolutely to die for, and the overall aesthetic is completely up my alley. Take a look!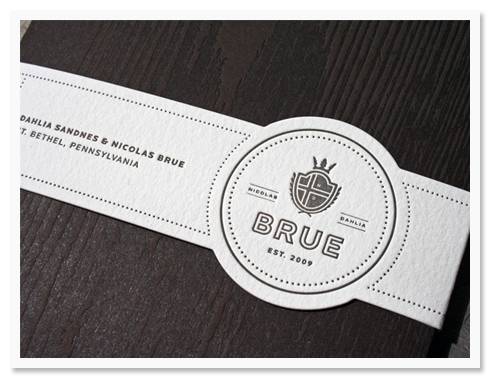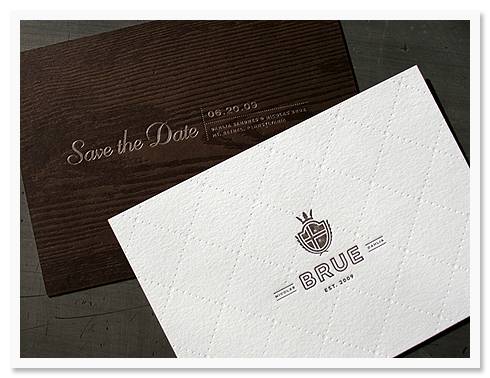 Images from Studio on Fire's Beast Pieces blog.