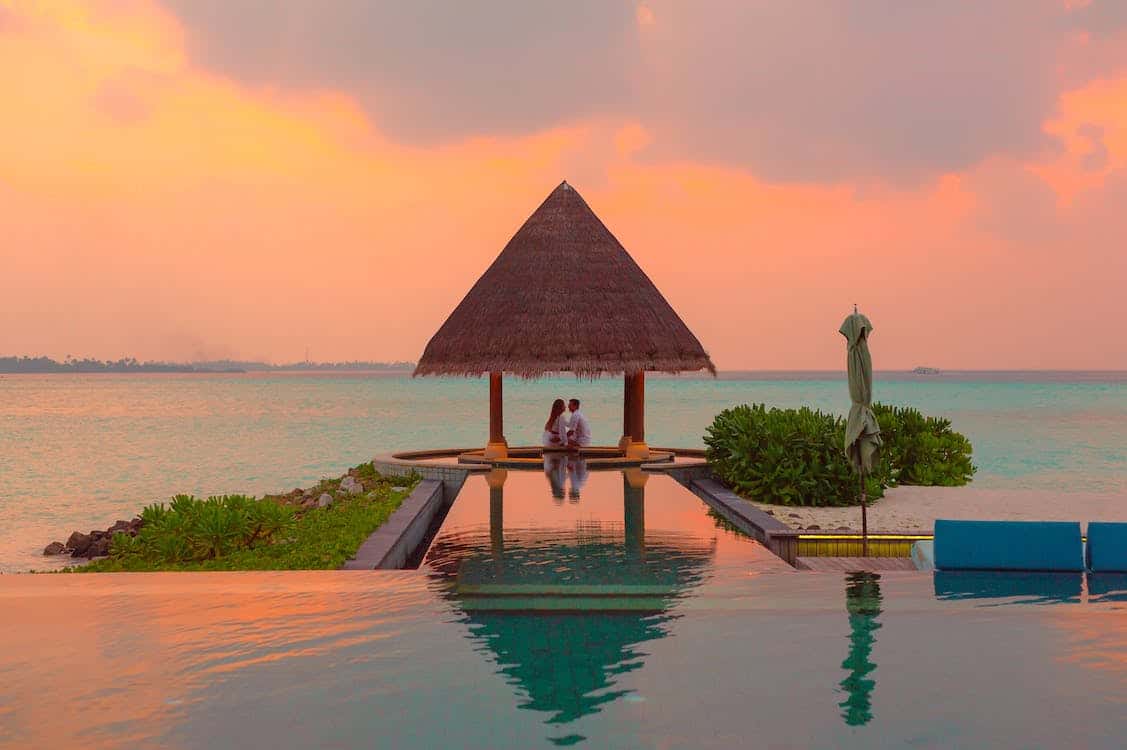 The summer season is a season of fun, vacations and beautiful time spent with family. The bright days of summer are ideal to sneak away on your favorite getaway.
With summer weddings as popular as ever, people are looking for ideas for a summer honeymoon. There are many destinations that are ideal for a honeymoon during the warm months.
Few destinations can beat the beauty of The Bahamas. It is an archipelago nation of 16 major islands spread across 100,000 square miles of the clearest ocean in the world.
Pristine white sun-kissed beaches, turquoise waters and breath-taking sunsets, are just some of the delights that The Bahamas offers. No wonder it has emerged as one of the most sought-after tropical honeymoon destinations in the world today.
There are a handful of unique experiences that this island nation offers. Here we look at how you can plan a memorable luxury honeymoon while sailing in The Bahamas.
An Exotic Honeymoon on The Bahamas
Every couple dreams of a honeymoon that is nothing short of a magical experience. They want their honeymoon to be a beautiful memory that lasts for a lifetime.
After all, your honeymoon is the first vacation after your dream wedding, and it ought to be special. Also, it is a great opportunity to plan that trip to the exotic destination you both have always dreamt of.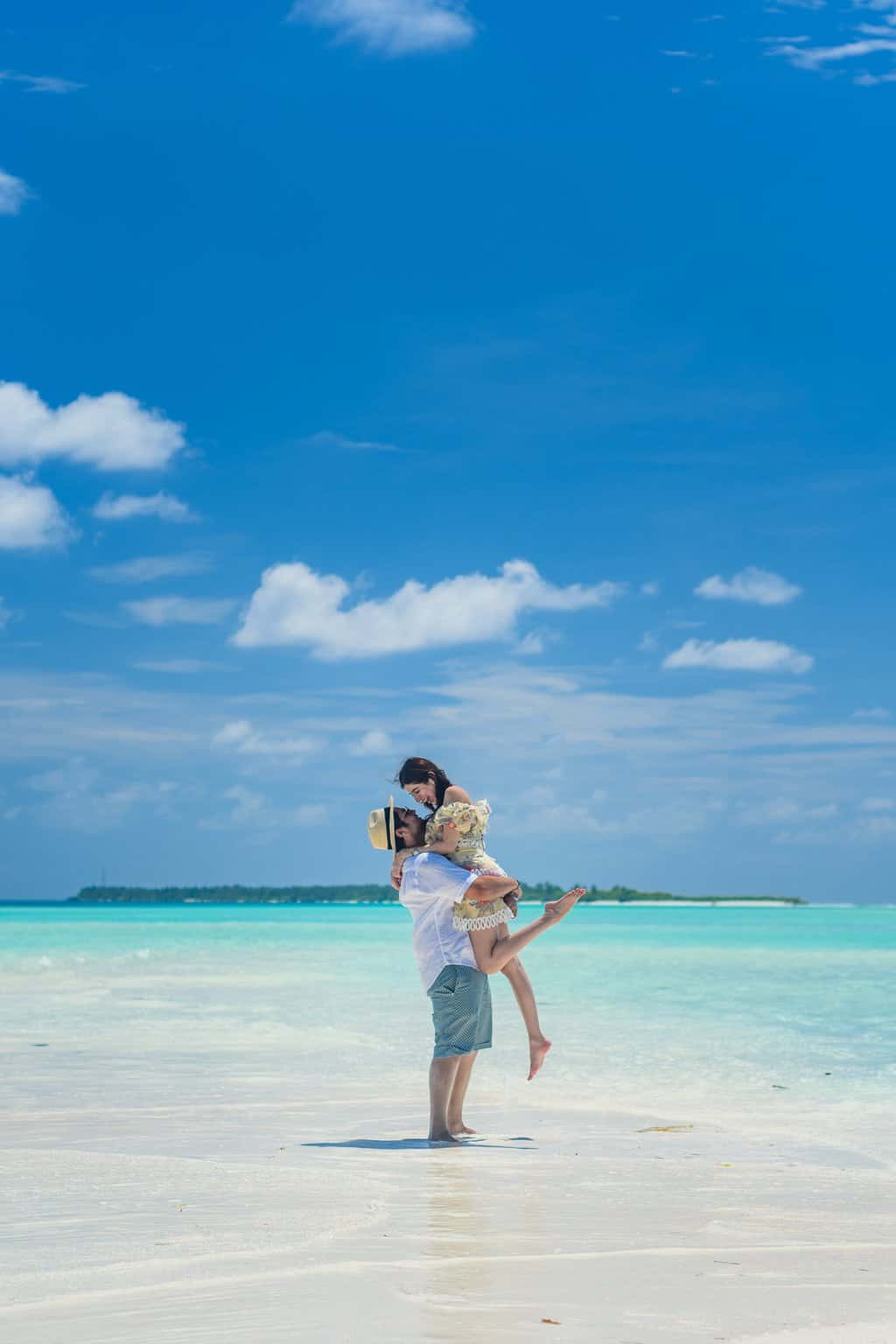 There is a lot to experience when you are on your honeymoon in The Bahamas. This includes luxury resorts, water sports, delicious food, pink sands, shopping, movie locales and pirate forts and more.
However, a luxury honeymoon on a catamaran in the Atlantic Ocean is one thing you should not miss. Sailing along the coasts of the islands allows you to experience romance in the backdrop of unspoilt beaches and turquoise waters.
Luxury catamarans are one of the fastest growing forms of sailing charter in the Caribbean. It offers a unique combination of picturesque views, good food and an opportunity for romance while sailing on the waves.
Why Sail on a Crewed Luxury Catamaran
What a perfect way to celebrate your romance than to be cruising away on a luxury catamaran in the Bahamas.
If sailing with your partner is your idea of a dreamy honeymoon, then a crewed luxury catamaran is ideal. This is a yacht with an experienced team on board to tend to your needs as you enjoy sailing.
There are many advantages of a catamaran charter from the Bahamas and having the option to choose a crewed luxury catamaran to explore on your honeymoon.
1. Large Space
Large living space inside the catamaran charter gives you the feel of a luxury hotel. With a large space, you both can dance around to your favourite tracks as the sea breeze caresses your face.
2. Beautiful Interiors
When it comes to your honeymoon, ambiance is key and the beautiful interiors of a crewed luxury catamaran won't disappoint you. The well-lit spaces look inviting, along with soothing colours and comfortable furniture.
3. Speed with Stability
This is one of the primary advantages of a luxury catamaran. These yachts are built for high speed, yet are designed for increased stability.
So, there is no risk of an overturn even in relatively strong winds and when sailing at higher speeds. Also, the additional stability means no sea sickness, which adds to your experience.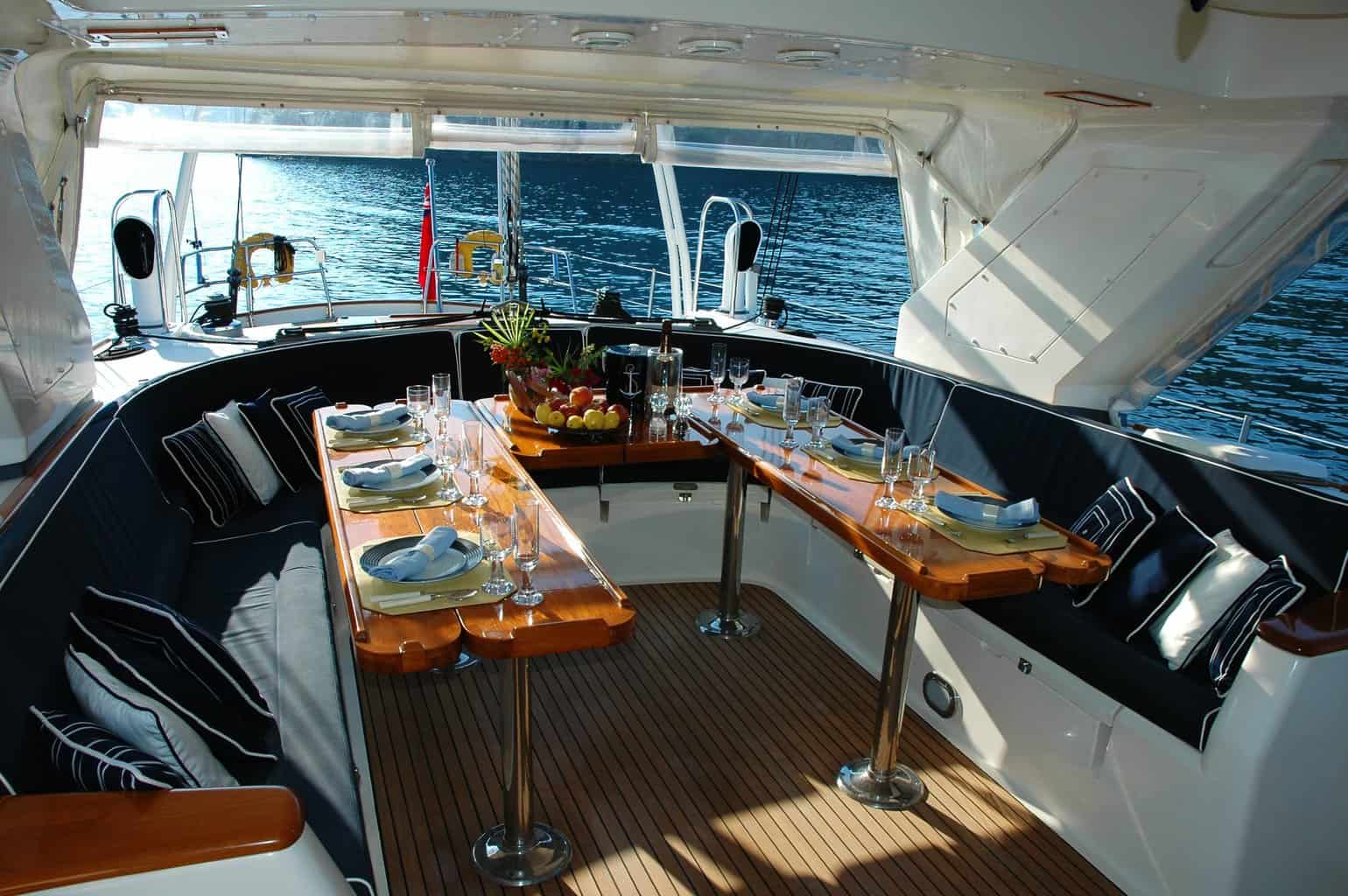 4. More to Explore
The Caribbean islands, along with Greece and Croatia, are one of the most popular destinations for luxury crewed catamarans. These yachts enable you to explore islands that are not possible to reach with normal boats.
This is because the shallow draft of the luxury catamarans make it possible to navigate through shallow waters.
5. Crew on Board
The crew on board a luxury catamaran makes a huge difference to your experience. There are chefs to let you indulge in delicious fare and trained personnel for your safety.
In fact, it is the presence of the crew on a crewed luxury catamaran that makes all the difference. This is in contrast to a bareboat catamaran that you have all to yourself.
While a bareboat catamaran can be relatively inexpensive, a crewed luxury catamaran is definitely a good idea for your honeymoon. With the crew to look after your needs, you can relish the magic of the moment with nothing to worry about.
Islands to Visit on Your Honeymoon to The Bahamas
Thousands of honeymooners visit the islands of The Bahamas every year. The summer season is the best time to visit the archipelago.
While there are 700 islands in all, the 3 most developed islands are New Providence Island, Paradise Island and Grand Bahama. These are the islands where you find the most tourists.
There are grand resorts on these islands, and you'll find casinos and nightlife spots too. New Providence Island is where the capital Nassau is located.
If you are a nature loving couple, then make the Lucayan National Park on the Grand Bahaman Island a part of your itinerary. However, if you are looking to find a beach all to yourself, then do explore other islands like the Exumas, the Abacos or Harbour Island.
A honeymoon to the Bahamas can be a great idea and a sailing trip on a crewed luxury catamaran is highly recommended. When planning for a honeymoon to the tropical islands, make sure you have packed the essentials.