Gary and Alyssa wanted a wedding day that is centered around God and surrounded by their family and friends. The outdoor Nashville setting was a perfect representation of all these. Heavenly decors at the ceremony and the patio style of reception where there hung many fairy lights to illuminate them as they celebrate love and life. Read on to get more of the detail from Alyssa. Congratulations Mr. & Mrs. Roberts on your holy union!
Click image to enlarge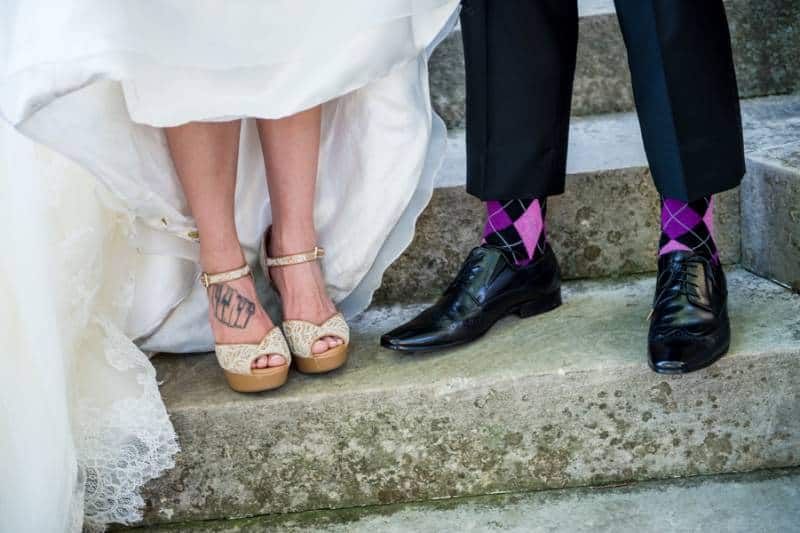 1

Like. Click to Vote
>
Alyssa never thought she'd meet her future husband at a Black Eyed Peas concert, but fate brought her and Gary together that fateful night three years ago. A mutual friend in the music industry introduced the two. Gary procured her number. While they were visiting Alyssa's family in Cincinnati, Gary popped the question in front of her family at their favorite restaurant.
Alyssa and Gary chose to have their wedding at Cheekwood. They planned a June wedding with the ceremony in Wills Perennial Garden. The garden faced a tall limestone wall, lined with endless perennials and wildflowers. Designer Tiffanie Elliott of Elliott Events took the gorgeous setting to a stunning new dimension with the violet and white decor. Guests sat in white garden chairs on each side of an aisle lined with white rose petals. Garden hooks with white florals lined the aisle, and at the end was a chuppah draped in white linen with a thick cluster of white roses decorating the top border. White roses were suspended from the chuppah, made to appear as if they were floating in midair.
The reception took place in the Frist Center Courtyard with its beautiful archways and cobblestone. Accent colors were shades of purple. "Our centerpieces were my absolute favorite – gorgeous arrangements of purple roses and succulents. We had succulents accenting every part of our wedding…Groomsmen boutonnieres were simple, purple painted succulents. Candlelight and flowers graced every corner if our reception site and several rows of string lights hung above the courtyard, open to the night sky," Alyssa describes. "It was perfect in every way!"
– Tiffanie Elliott, Event planner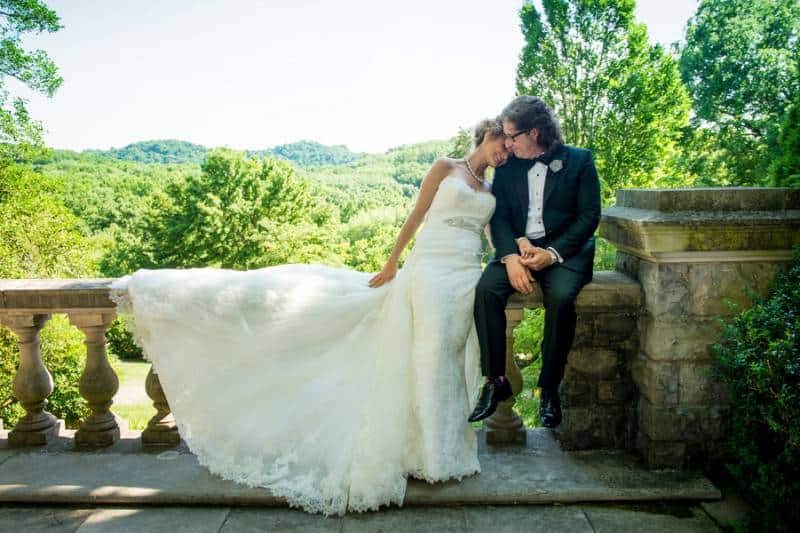 Our Story:
We met the stereotypical Nashville way – after a concert downtown Nashville… (Ha) Gary owns an entertainer coach company and had buses out on the Black Eyed Peas tour. I went to the show with a couple of my friends and met Gary that night through our mutual friend. The next day he tracked down my phone number and the rest is history!
What makes the two of you a perfect match:
It's pretty simple – We love and trust each other unconditionally. We both have shared goals and values and accept each other for who we are. We love God and our families and have a mutual understanding that our love doesn't have to be perfect, it just has to be true.
The Proposal:
Exactly how I've always pictured it – surrounded by family with a big ole' rock! :). We were on vacation visiting family and, unbeknownst to me he had already shipped the ring to my sister's house. That evening we all went to our favorite restaurant where he had a special champagne-filled table all set. He asked me the most important question of my life in front of the most important people in my life. It was perfect.
The Planning Process:
We gave ourselves a full year to plan. We got engaged the end of May, 2012 and were married in June, 2013. The honest answer is that there is never enough time to plan but one year did the trick for us – we planned our perfect wedding while keeping the stress and pressure (somewhat) low. 🙂 What was the best advice you received when you were planning your wedding? "Be present in each moment, in each and every step of the planning process." Great advice! I was pretty successful in doing this and was able to make a lot of great memories along the way!
Tips & Tricks For Future Brides:
Do a first look! I was so back and forth about this but, honestly, there's nothing like sharing that special moment between just you and your soon-to-be husband. You can't ever have that moment back and it was so special to have that intimate moment before the wedding. Also – prioritize!! You'll find that there are 100's of details that go into the planning process so just focus on the handful of things that mean the most to you and your guy.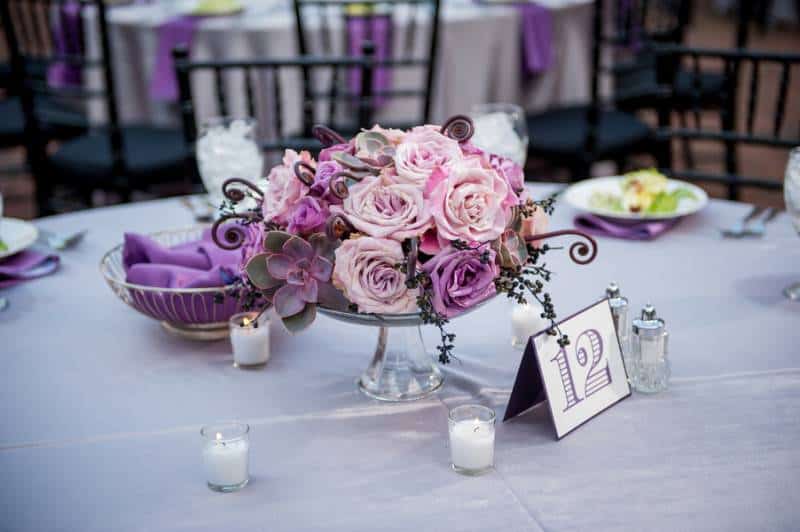 The Challenges We Faced:
Not being a complete control freak! This was my "big day" after all and everything needed to be perfect! I had to learn to simply trust my vendors and have faith that they would do their job well. They did, by the way! Exceeded my expectations by far!!
Wedding Décor Inspiration:
I grew up in the country and my wedding was in Nashville so, naturally, I wanted to have a simple, outdoor, country chic wedding. I wanted lots of flowers and nature. Luckily, there's a beautiful venue in Nashville called Cheekwood Gardens. Both our ceremony and reception were held at Cheekwood and the venue didn't disappoint!
Money Matters:
It started off around $30K… The final number we ended up at was… Well… My dad is probably reading this so I better not say. 🙂
Saved money on the cakes! We went to a couple cake tastings and could not believe how expensive just an average wedding cake was. The same restaurant that catered our wedding makes the most wonderful 12″ – 14″ round cakes. We ended up ordering 13 of them – 5 different flavors in all ranging from strawberries & cream, piña colada, to German chocolate! The combined total of all 13 cakes ended up being much cheaper than any wedding cake we had previously tried.
The food was the most expensive. We had an amazing restaurant cater our wedding – Chef's Market. Gary and I both agreed that the food was the most important detail of our wedding. We had so many friends and family members traveling from out of state so we wanted to be sure they were fed some quality, southern food!
The Guest Lists:
We invited around 225 and, I believe the final count was approximately 180.
We kept it close family and friends only. I have been to weddings in the past with 300-400 in attendance and that just wasn't for us. Our wedding size was just right for us!
The Songs:
I grew up playing the piano and have played my share of weddings. So, naturally, I had a string quartet instead of a piano. 🙂 I did, however, choose some of my classical favorites including Ave Maria, Canon in D, Prelude in C, and Jesu, Joy of Man's Desiring.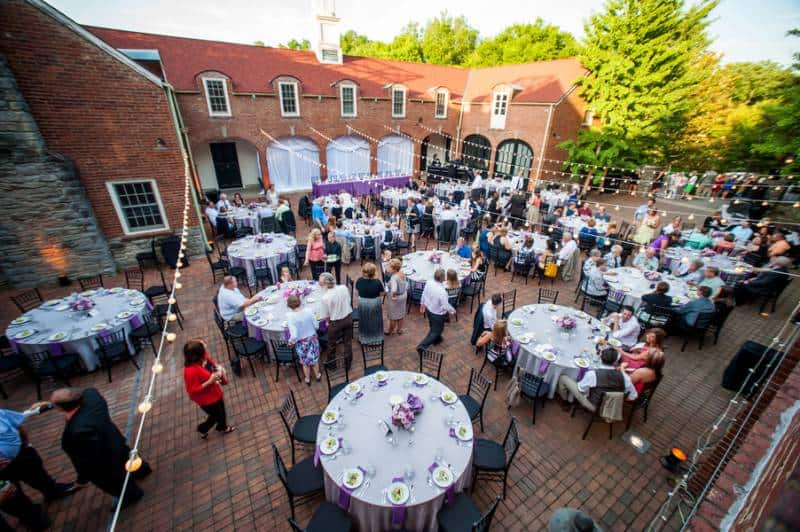 Our Honeymoon:
Just a few hours east to the Smoky Mountains. I have always wanted a wedding in June but, unfortunately, that's also the busiest time for Gary's business. We took a "mini-moon" the week after our wedding and just took our honeymoon to the east coast and New York City this past fall.
Excited About:
Making new memories with my guy – falling in love with each other over and over. Also – traveling together. I absolutely love to travel so I'm really looking forward to visiting new places with Gary.
Planning Advice For Couples:
Don't sweat the small stuff.
Eat!!
Hire a day-of coordinator – life saver!!
What is the overall story for this album?
Not to sound cliché but, this is our love story. Gary and I both have endless love for God, our family, and closest friends. Anyone out there who has had their dream wedding would agree that it truly is magical. We were beyond blessed to share our special day and the beginning of our love story with everyone who has loved us along the way. There's no better feeling in the world!
Wedding Day Outfit Inspiration:
Gary bought the "Great Gatsby" tux from Brooks Brothers for his grooms wear – he looked so handsome! His groomsmen were in classic black tuxes with black bow ties. My bridesmaids would have looked amazing in anything! They wore short dresses, black lace on top with an open back and a violet grey skirt. My dress was THE dress of my dreams. Ivory lace and fitted with just a touch of bling on the waste. My favorite part was my Spanish lace, cathedral length veil – I always wanted a long veil! There wasn't a theme or big inspiration for the outfits. We just wanted everyone to be comfortable and they all looked amazing!
Favorite Part Of The Day:
That's easy – officially becoming Mrs. Roberts!
The Do-It-Yourself (DIY) Projects:
No DIY projects for this bride! I would love to say that I contributed at least one ounce of beauty to our day but, it was all Elliott Events! Tiffanie Elliott and her team are 5 star all the way!!!
The Highlights From The Ceremony & Reception:
The highlight of the ceremony was definitely when Gary sang to me… And then when he had to re-sing it to me at the reception. Ha! Long story short, the mic kept cutting out during the ceremony so he had to sing it again during the reception. A brief moment of panic on that day but a memory to smile about today!
The Theme:
No theme really, we just started with choosing the ceremony/reception venue and then the garden (with the help of Elliott Events) just decorated itself! Flowers galore – it was perfect!
Most Memorable Part:
The ceremony was so beautiful and intimate. The overall atmosphere of those 20 minutes was so filled with love. I would definitely say that marrying my best friend in front of our loved ones was the most memorable moment for us. And for our guests? Well, we can only hope the food!! 🙂
VENDORS
Photographer: Ace Photography
Makeup Artist: B. Beautiful Artistry
Reception Venue: Cheekwood Botanical Gardens
Caterer: Chef's Market
Invitation Designer: designs in paper
Event Planner: Elliott events
Hair Stylist: Katie Russo Beauty
Transportation: Matchless Limousine, Inc.
Musicians: Silver Strings
Dress Store: Village Bridal