While 2.4 million weddings take place in the U.S. each year, more couples are looking to do something a little different when they tie the knot. A beach wedding is a great idea for couples who want their special day to be relaxing and romantic. With the ocean in the background and the sunlight bouncing off the ocean waves, getting married on a beach is the perfect alternative to a traditional and formal wedding. It's a great excuse to ditch the tailored suit and say your vows with the sand between your toes.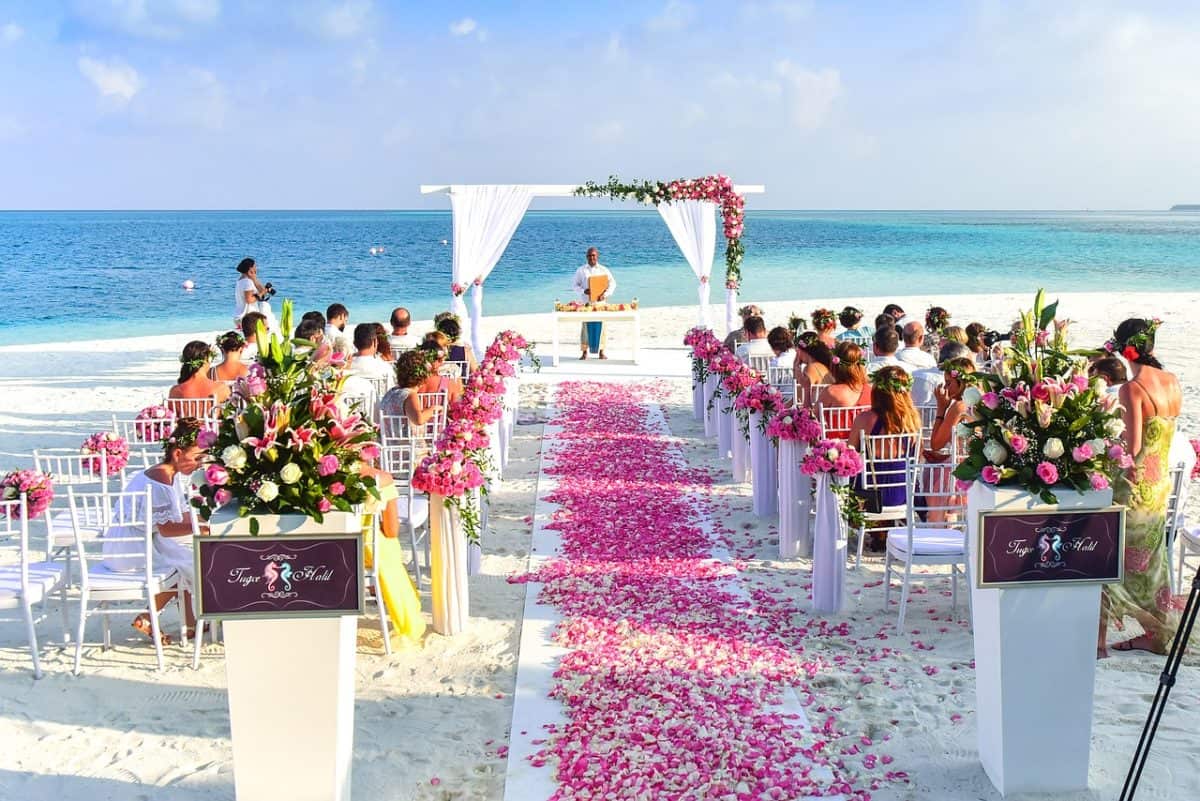 Intimate And Romantic
Beaches have become very popular locations for weddings in recent years. Beaches are just naturally beautiful, and with the waves gently rolling and crashing on the shore, the gentle sea breeze blowing through your hair and the sun sparkles off the water, it's easy to see why. Getting married on a beach often means a smaller wedding, which is ideal for couples wanting a more intimate occasion. It's the chance to share your special time with only your dearest friends and family.
Comfortable, Casual And Elegant
While the average bride spends up to $2,029 on their wedding dress, a beach wedding allows you to take a more casual approach with your wedding attire. However, a beach wedding doesn't mean you have to sacrifice elegance. Beach weddings can be as sophisticated and elegant as you wish. What you wear will largely depend on the environment and temperature, but comfort is much more achievable at a beach wedding when you wear softer fabrics instead of more formal and stuffy materials. A beach is a perfect place for brides to ditch your shoes and enjoy the feeling of sand between your toes. But if sand between your toes isn't your thing, then you can opt for glamorous flats or beach wedding sandals that compliment your wedding dress.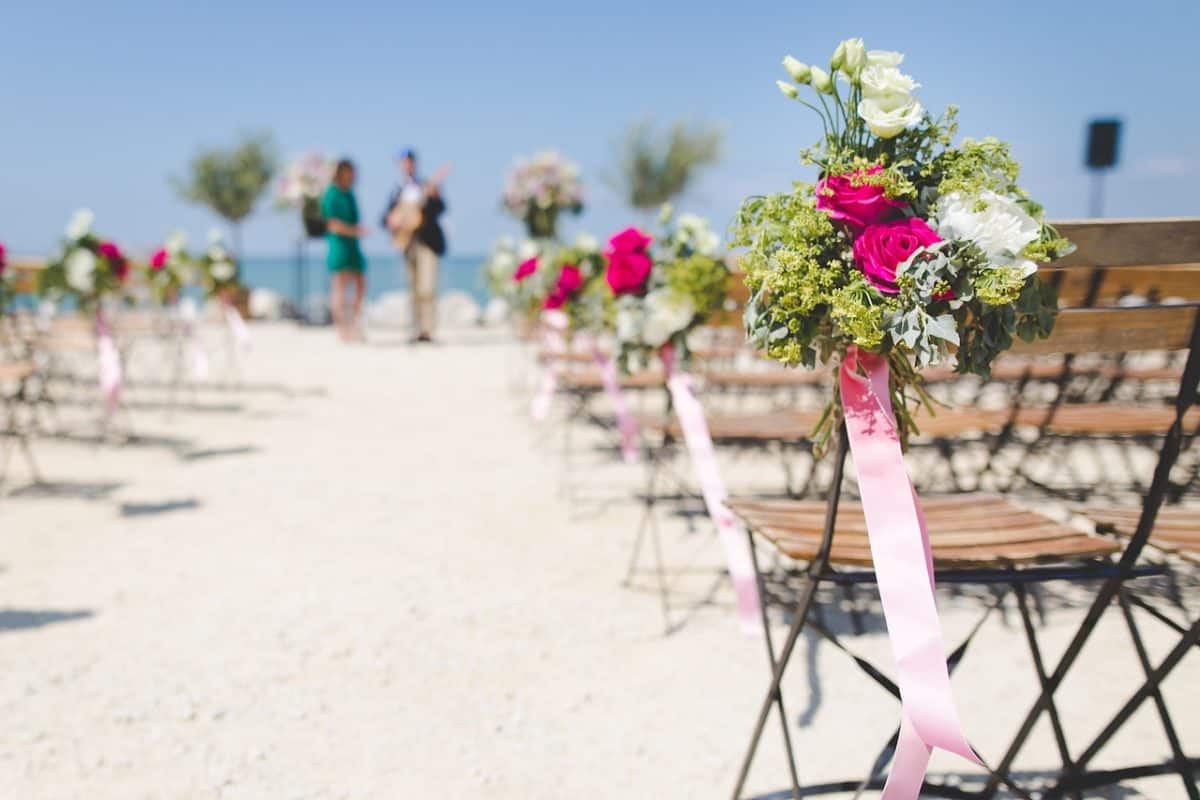 More Affordable
If you have been putting off organizing your wedding because of the cost, then destination beech weddings are generally less expensive than getting married at other types of venues. While you don't have to worry about the costs involved to decorate a venue, Mother Nature will take care of that, the real savings can be made with the resort. Many venues offer destination wedding packages at reasonable rates. You could even ask the resort or venue about any additional perks when you book your wedding with them. You may get free accommodation or upgrade to a honeymoon suite. Most resorts offer packages that also encourage you to have your wedding and honeymoon at the same place by offering you a range of bonuses and discounts.
A beach wedding is perfect for any easy-going couple who just want to enjoy their special day surrounded by the ocean and their close family and friends. It's impossible to feel nervous or stressed when you have sand between your toes and waves lapping at your feet. A beach wedding is ideal for saving you time and stress, allowing you to enjoy your day.