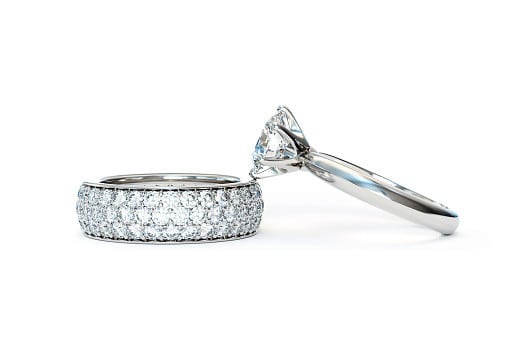 Of the dozens of details that go into planning a wedding, one of the most important and exciting decisions is about what type of rings to buy. In most cases, one partner will be doing most of the shopping and making the decisions about budget, style, and customization. Couples who work together to choose their wedding rings can benefit from knowing all the options.
Traditionally, the engagement ring is presented first, followed by the exchange of wedding bands. However, that doesn't mean that there have to be two or three separate ring purchases. It's possible to buy one of the thousands of unique bridal sets or wedding sets that include each ring that you will need. A bridal set includes an engagement and matching wedding ring, while a wedding set includes a second wedding band.
When you are shopping for your wedding jewelry, there are many factors to consider. You may have an established budget that you want to keep in mind or a favorite style. When you choose to purchase a bridal or wedding set of rings, you can take advantage of many benefits, including minimizing your shopping efforts and getting a perfectly matching pair of rings that will last a lifetime. Let's take a closer look at a few of the advantages of purchasing a bridal ring set.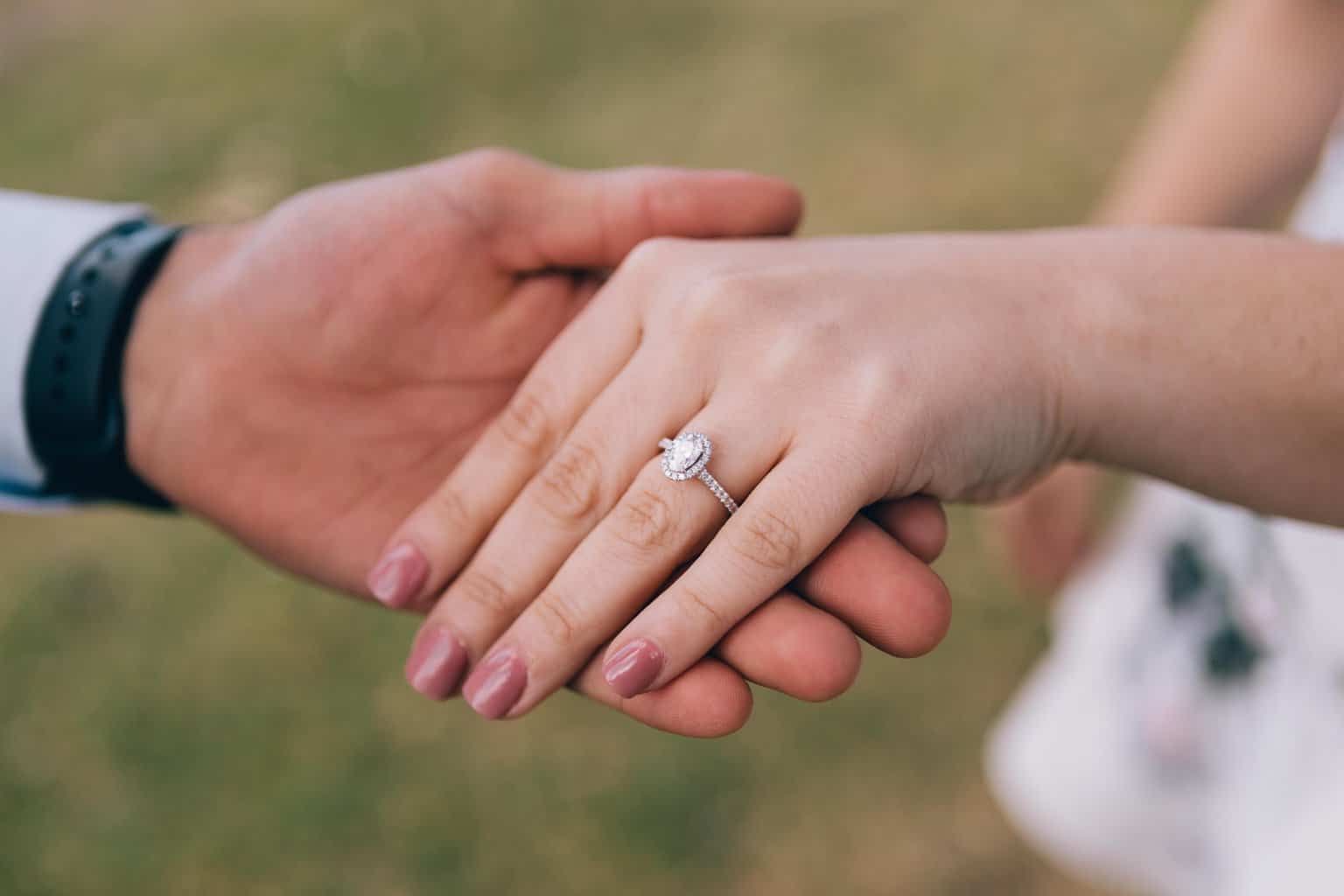 Perfect Fit
If you buy your engagement ring and wedding band separately, you may find it challenging to find the perfect match. Even the simplest bands will not fit in the same unique way as a bridal set. When you purchase a bridal set, the two rings are designed to fit together with seamless elegance as one piece of jewelry. In some cases, the two rings will come together to complete a secondary design that gives you an exclusive jeweled look. Bridal sets are available in a wide range of designs, from the simple to the contemporary, but all are created to produce the perfect fit.
Stay On Budget
Most couples know that it doesn't take much to start veering off of the budget once they begin planning their wedding event. When you start shopping for wedding rings, it's important that you stay focused on your specific price range to help you stay on track. You could risk stretching your budget too far when you buy an engagement ring and wedding bands separately.
In most cases, purchasing a bridal or wedding set of rings is more affordable than buying your jewelry separately. Buying a bridal set gives you the convenience of getting both rings that you need at one time, but it can also significantly reduce the overall cost. Additionally, when you buy a set of rings, you will only be paying the taxes on your purchase once instead of multiple times.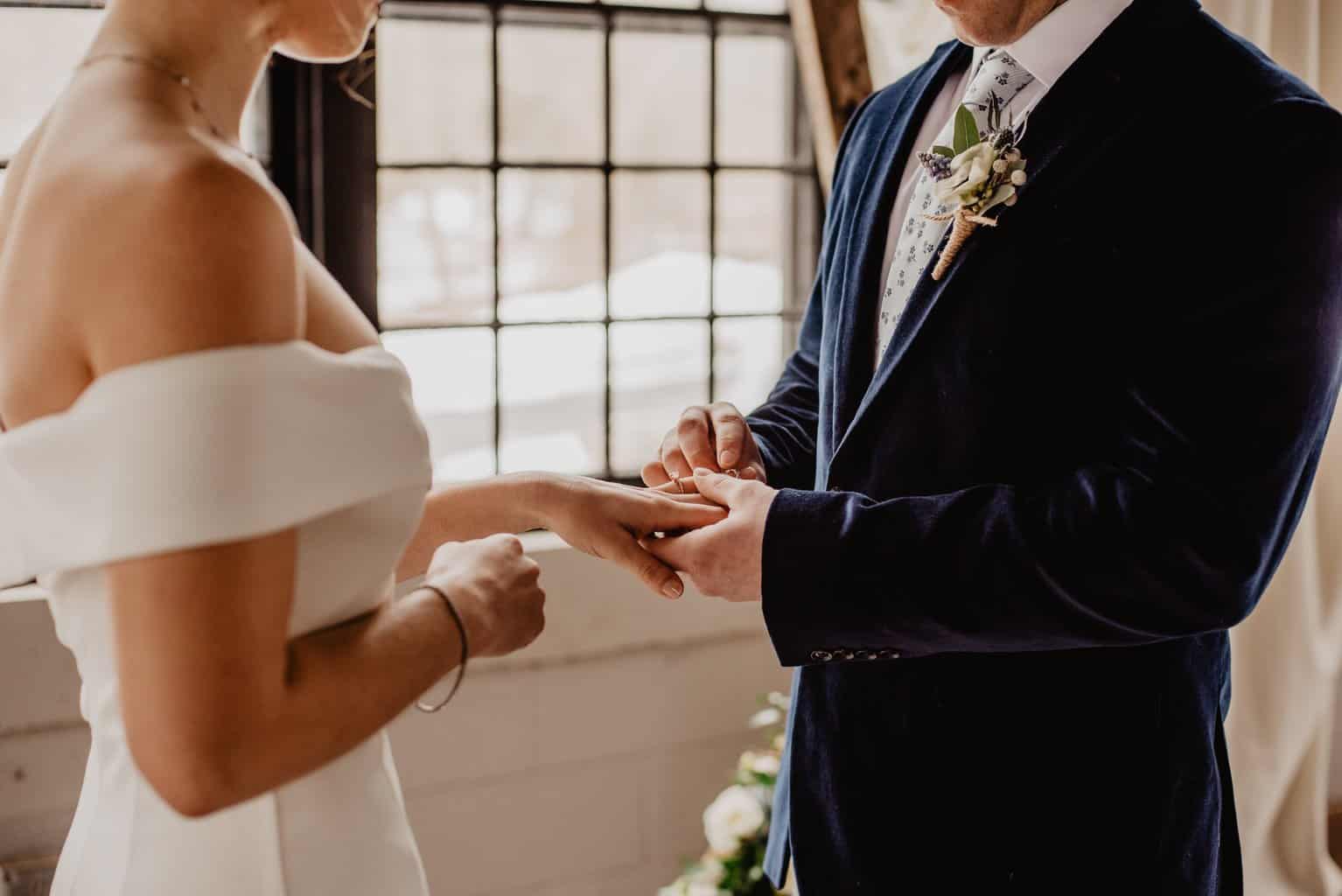 Less Shopping
There are a million details to attend to when you are planning a wedding. Shopping for rings can be a tedious and frustrating task for some couples when it's all about finding the perfect bands. When you purchase a bridal or wedding ring set, you can reduce your shopping time by more than half. You won't need to repeatedly head out to the shops to find the right match for your engagement rings or to find just the right wedding bands that compliment both your style and tastes.
Wedding sets are designed to be a matching set from the start. You can find both your wedding bands and an engagement ring that match in style and design. Save yourself time and effort by only making one trip to the shops to find a wedding set that is perfect for you. Once you have purchased your rings, you can dedicate the time you have saved to other exciting details of your wedding planning.
Comfort
When you buy your engagement ring and wedding band separately, there is no guarantee that they will fit securely together. This small variance can cause discomfort to the wearer. Small skin sections can become pinched between the bands when they are not designed to fit together snuggly. With a bridal set, your rings are specifically engineered to fit together as though they were a single piece of jewelry. This provides superior comfort to the wearer and enhances the enjoyment of the set.
When you purchase a bridal set, you get a perfectly matched set of unique rings, and you can save money on your wedding budget, get a unique design that you won't see anywhere else, and save time with less shopping that will allow you to focus on other important wedding details. Take advantage of these benefits of buying a bridal set for your wedding.