Weddings are really beautiful, be it big or small. But those intimate weddings make it extra special. Collin and Raeanne's wedding is one of those. The event was held at Collin's family restaurant, and family indeed surrounded them. Their ensemble were perfect for the wedding they had in mind. Raeanne wore a sheath dress accessorized with a mini fur coat. She exuded  so much class that made her look timeless. And of course, her husband's ensemble also complemented the classic look. Congratulations, Mr. & Mrs. Sagan! May you reach your dreams and goals together as husband and wife, cheers!
Click image to enlarge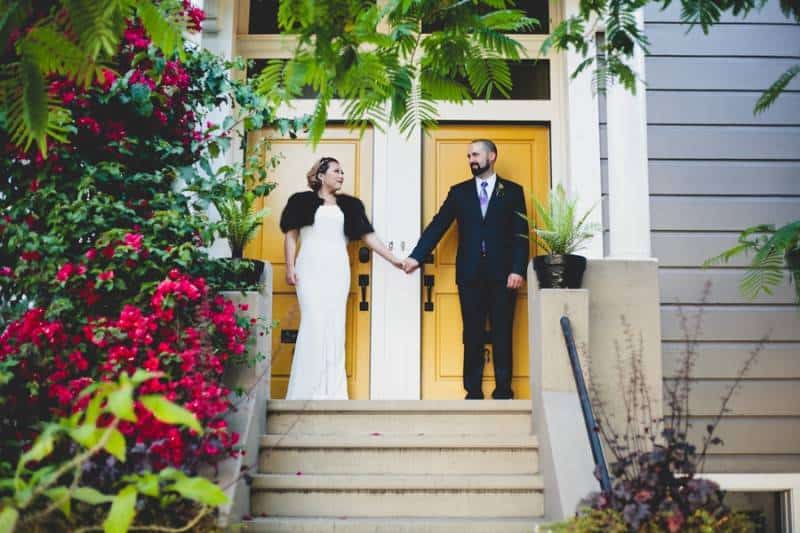 3

Like. Click to Vote
>
Our Story:
We met on the job at a small web design and development studio in Berkeley, California. We bonded instantly over our love of coffee and basketball.
We Are A Perfect Match:
We work hard and play hard together. We're committed to the process of understanding each other even when it's hard for us. We both love trying new things and sharing our enthusiasm for life.
The Proposal:
He proposed on his favorite childhood hike in Tahoe next to a waterfall on the 4th of July.
Wedding Day Outfit Inspiration:
I fell in love with an amazing Oscar De La Renta dress and everything just flowed from its classic style.
Wedding Décor Inspiration:
The most special thing for us was able to get married at our family's restaurant. My fiance's stepmother opened her cozy, neighborhood spot almost ten years ago, and we had many wonderful memories there. It was an honor for us to be able to share this place with our whole community. So we wanted to preserve the feeling of space as much as possible, and not hide any of its natural charm and character.
The Do-It-Yourself (DIY) Projects:
Both of our dads are in the coffee business. We asked them both to help us create our wedding favors. My fiance's dad has a pottery studio, so he made us 100 ceramic demitasse cups. My dad had a coffee roaster and provided a special charcoal blend of coffee. We wrapped each cup in gift bags that were hand-woven from fibers in the Philippines, where my family is from, and packaged them with a note about love and coffee.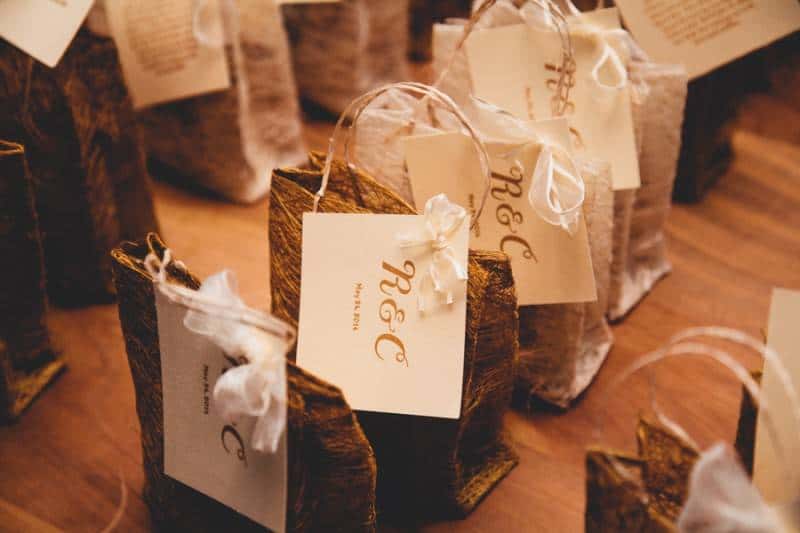 The Planning Process:
The planning process was about nine months long. We decided early on that we wanted to get married at his family restaurant in San Francisco since it's a very special place for us and our family. Since they're a restaurant and we wanted to do the ceremony there too, it made the planning very easy for us. They took care of the food, wine, decor, set-up, and other venue details. The family friend and co-owner even did our flowers.
Best Advice We received:
The weekend before our wedding, someone asked us what was our biggest worry about the day. I said I was most worried about my 14-year-old sister, who was nervous about singing a song for our first dance. Thinking about that question helped me remember what was most important to us, and that everything was going to be just fine.
Tips & Tricks For Future Bride:
Interface with as few different people as you possibly can. If your venue can also do the flowers, go for it. Designate someone to make sure you're eating and drinking water. Eliminate as many different locations as possible and prioritize quality time in one place. You and your guests will all have a better time!
The Challenges We Faced:
One of our challenges was having to juggle so many different options and make a ton of decisions. We felt a lot of pressure to make sure our guests had a great time. During the process, we realized that we'd be less stressed out and much happier letting go of the details. We trusted our vendors and friends to take care of us. Our motto became "If we're married at the end of the day, the wedding was a success!"
Money Matters:
$40,000 was the budget
We probably saved the most money on the venue, since we did a full restaurant buyout. The food, drinks, and decor was all included. Since they handled everything, we also got all the coordination help and moral support from their incredible staff.
Our biggest expense was also the venue. We spent over half our budget on the venue, food, drinks, and decor. We felt great about being able to pay them and support their business. Everyone went above and beyond for us.
The Guest List:
We invited 106. Our final guest count was 91.
We knew that prioritizing family was really important for us, so we invited all our family first. It was also important to us that all the kids were invited, so we made space for them. One way we were able to invite more friends was by limiting the number of plus-ones. We put a note at the bottom of our rsvp card that politely explained we had a small venue and requested they ask us before bringing a date.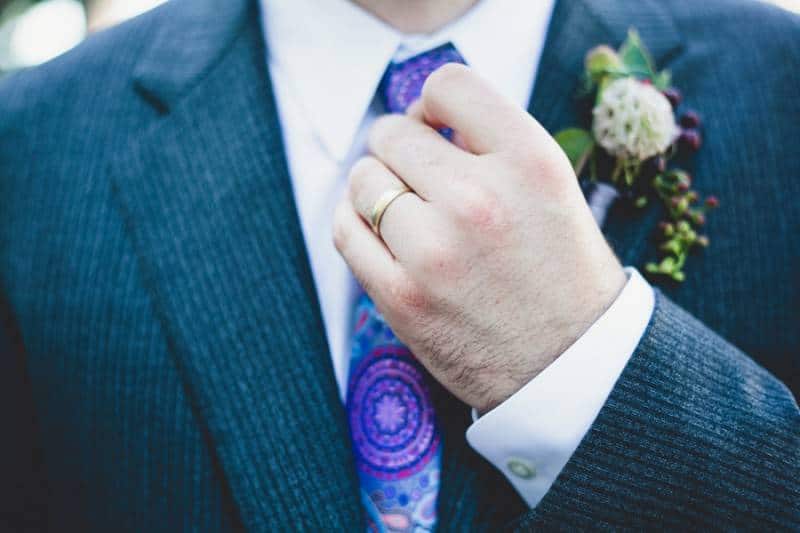 The Songs:
Our Honeymoon:
El Nido, Palawan, Philippines
Excited About:
We just closed down our business and decided to move to the Philippines to open our family restaurant. Wish us luck on our adventure!
Planning Advice For Couples:
Don't sweat the details. If you're married at the end of the day, it's a success. Everyone's going to have a great time. Trust that people will rally for you because they love and support you.
Favorite Part Of The Day:
A few years ago, I had a dream of owning my own ice cream business. After dinner, we had to move all the guests outside to turn over the dining room for dancing. We ordered ice cream and cones from a small, local ice creamery down the street. My favorite part of the day was eating ice cream with all my friends and family, and having an ice cream toast with my husband.
The Highlights From The Ceremony & Reception:
Don't Stop Believing. Sparkling Rose. When my little sister was singing "All of Me" by John Legend for our first dance. When my little brother was singing part of his toast. Stuffed quail and spring pea ravioli. Our adorable ring bearer and flower girl. My father-in-law's tear filled toast. My father's tear-filled first dance.
Most Memorable Moment:
At the end of his vows, my husband said, "I'm so excited to spend the rest of our lives together. Let's do this!". "Let's do this" became a meme among our friends for the remainder of the year.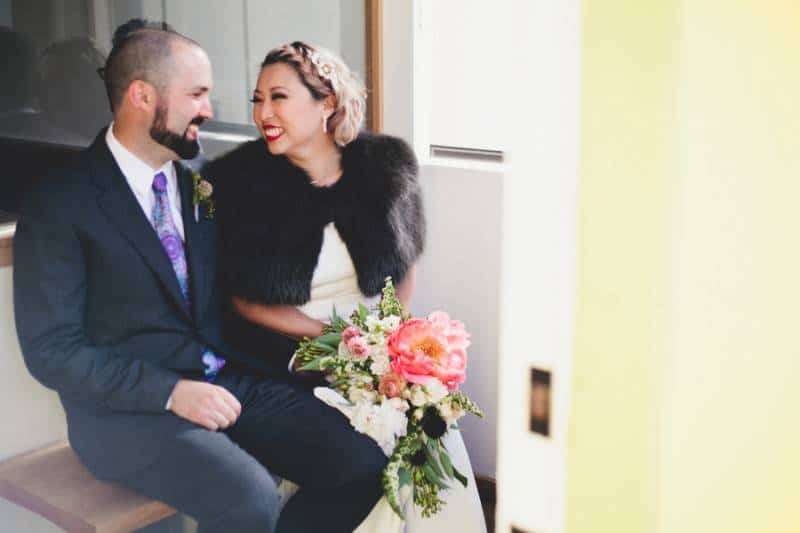 VENDORS
Photographer: Gabriel Gastelum Photography
Makeup Artist: Bic Vu Makeup
Hair Stylist: Down at Lulu's
Tuxedo and Mens Attire: Mac Modern Appealing Clothing
Dress Store: Marina Morrison Bridal Salon
Dress Designer: Oscar de la Renta
Ceremony Location: Piccino
Floral Designer: Thistle SF