If you always dreamed about a destination wedding but didn't know where would be that one perfect place to elope, today we present you the top 11 islands where you can do that for sure. These islands are pretty popular not only among tourists but also people who are willing to get married. That means special wedding package deals too. The best part is that these islands can be quite a perfect honeymoon destination too!
1. Providenciales Island, Turks and Caicos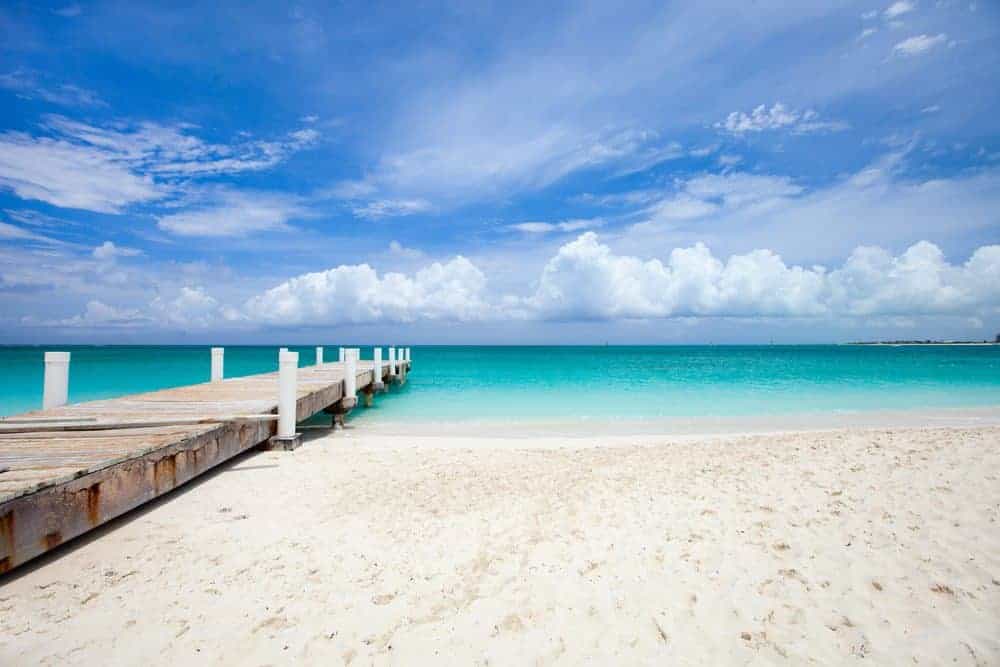 This real jewel of the Caribbean is famous for its thousands of miles (we are not exaggerating it) of coral reefs, white beaches with turquoise water and amazing 5-star hotels, which are liked by Hollywood stars too. So here you can enjoy luxurious wedding and honeymoon afterward for sure.
It's getting close to your big day, and you'll be married to the taurus man you love and he has showed you all the signs he loves you that you read here: https://www.hernorm.com/signs-a-taurus-man-is-in-love-with-you.
2. Maui, Hawaii, USA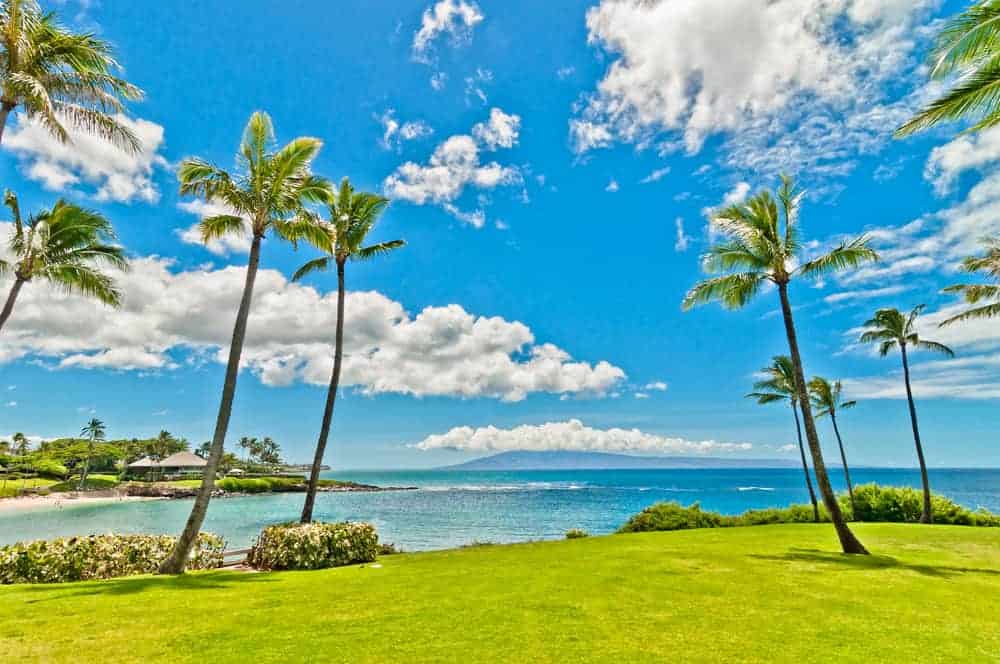 Bamboo forests, waterfalls, golden sand beaches and many other exotic islands perks of the place attracts all kinds of nature lovers to this second largest island of the Hawaiian archipelago. Also vacation rentals on Maui all have gorgeous views and nearby scenery and the climate is amazing. The road along the north-eastern coast of Maui is one of the most beautiful landscapes in the world, so somewhere along this path, you can get married!
3. Roatan, Honduras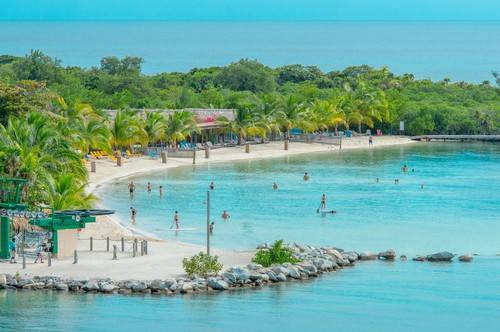 Warm Caribbean waters are perfect conditions for diving enthusiasts, so after the ceremony, you can dive into the waters right away. This region is not expensive, so probably because of that, the Roatan Island has become a real Mecca for divers – every second resident here is either from Canada or the United States. Horse riding along the coast is one of the main attractions too. So you can include that in your wedding as well.
4. Santorini, Greece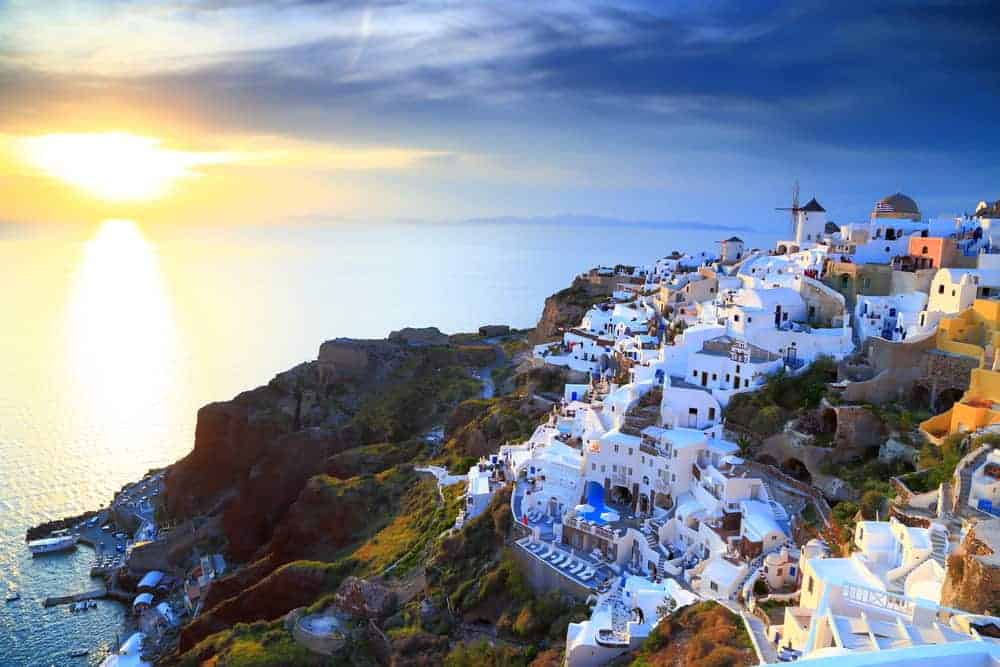 This white and blue Greek island is one of those corners of the earth, which is necessary to visit. It is famous for its beautiful sunrises, warm dark sand, and fabulous villages for which this island has become a real pearl of the Mediterranean Sea. It would be a real dream come true to get married there.
5. Ko Tao, Thailand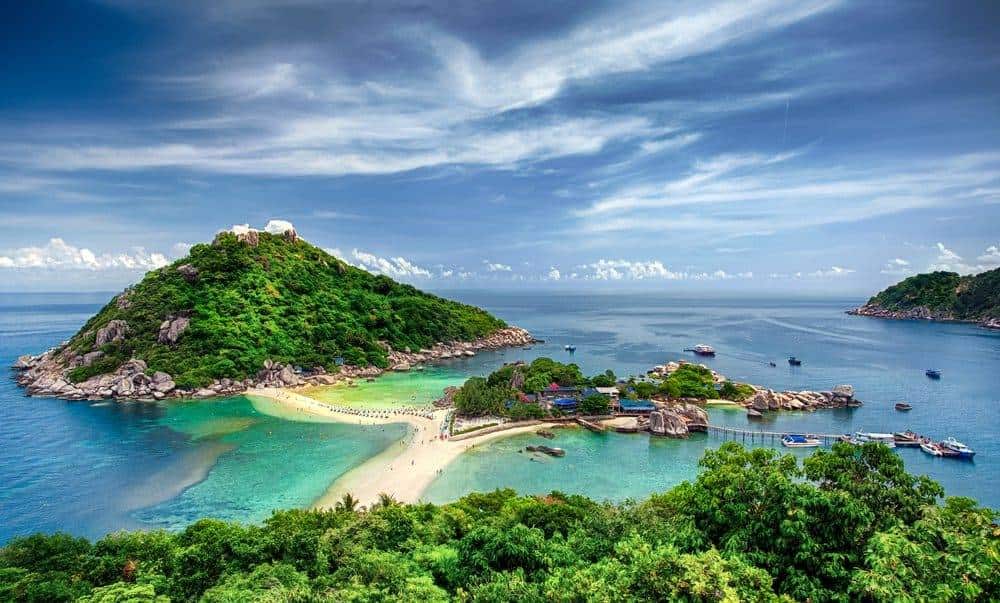 In this Thai island, you will never find bad weather – sunshine shines here for about 300 days a year. Beautiful beaches with unforgettable sunsets, swimming at the sea with sea turtles really lets everyone forget the bustle of the city and everyday life. And, surely, it also is a perfect destination for your wedding too!
6. Madeira, Portugal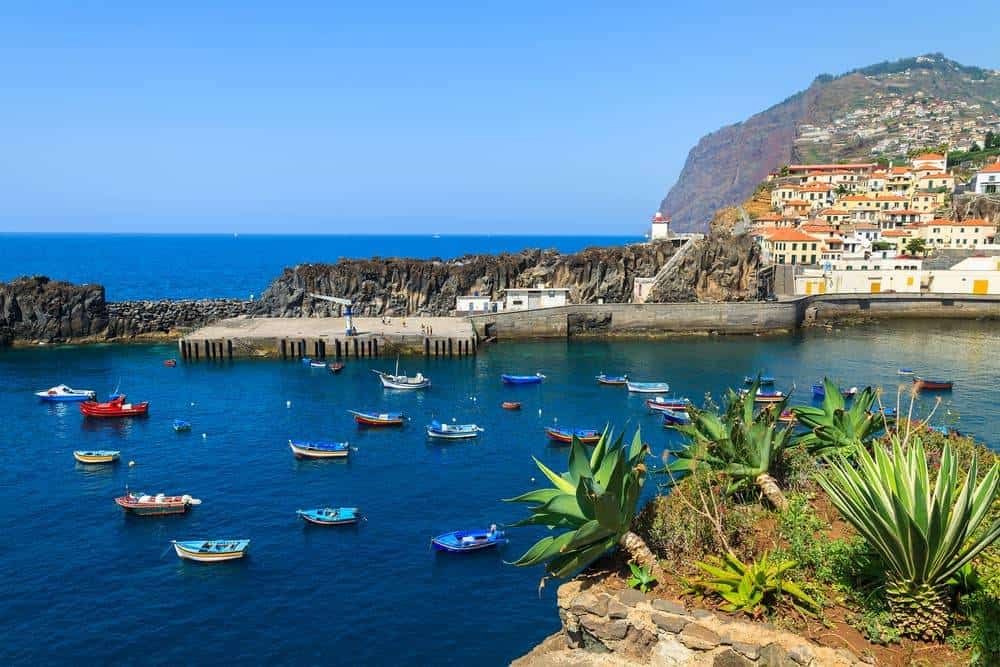 Lush gardens, the Catholic churches, breathtaking views from rocks, fantastic beaches have long attracted tourists to the island of Madeira. One of the isle's celebrities is Muscovy wine, which is being made on the island and it can be quite a nice element of your island wedding in Madeira too.
7. Bali, Indonesia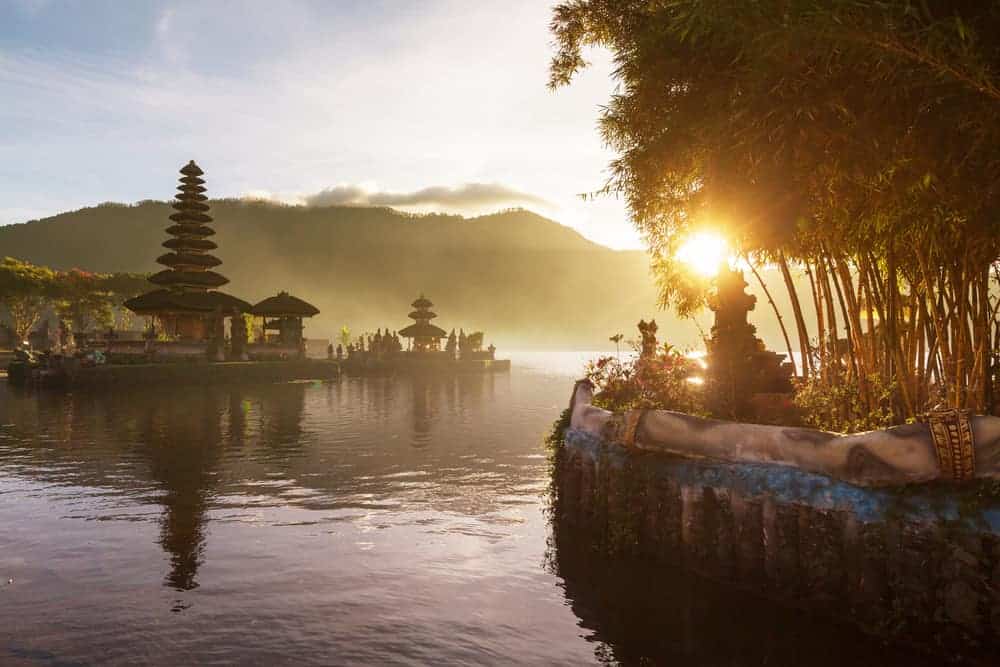 This wondrous isle has long been a favorite spot for tourists all over the world. Bali is famous for its white sand, lush jungle vegetation, beautiful waterfalls and lots of temples, which will be admired by romantics and those who would like to throw the unique wedding.
8. Mauritius, Africa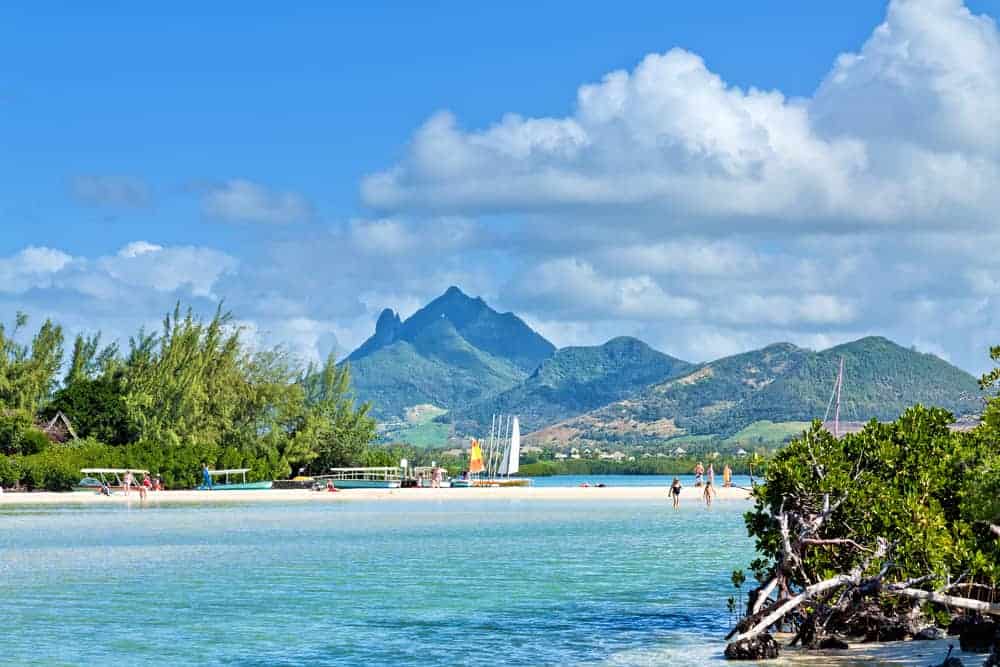 Mauritius is an island with a dormant volcano in the quiet southwestern part of the Indian Ocean. The island attracts tourists with its bustling port, markets with local delicacies, swims nearby waterfalls, and amazingly white natural beaches which spread all over the island.
9. Bora Bora, French Polynesia
One of the most beautiful islands around the world is usually called as the haven. This fantastic travel and wedding destinations can be proud of its turquoise lagoons, orange sunsets, amazing marine life, luxurious Bora Bora hotels, and a high level of French restaurants. So your wedding here will definitely be worth of 5 stars.
10. Fernando de Noronha, Brazil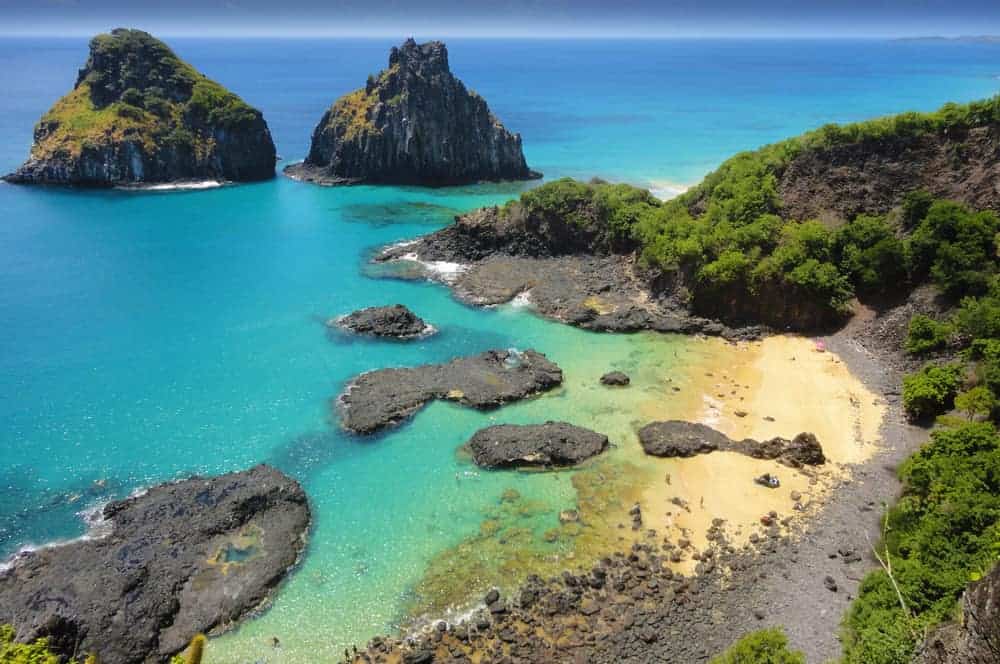 This volcanic-origin archipelago located 350 kilometers off Brazil's northeastern coast. Fernando de Noronha has 21 islands and is protected by UNESCO. Tourists appreciate unique islands, white sand, and warm, clear water beaches, where you can meet real turtles or super friendly dolphins who can also be your wedding guests!
11. White Island, Camiguin, Philippines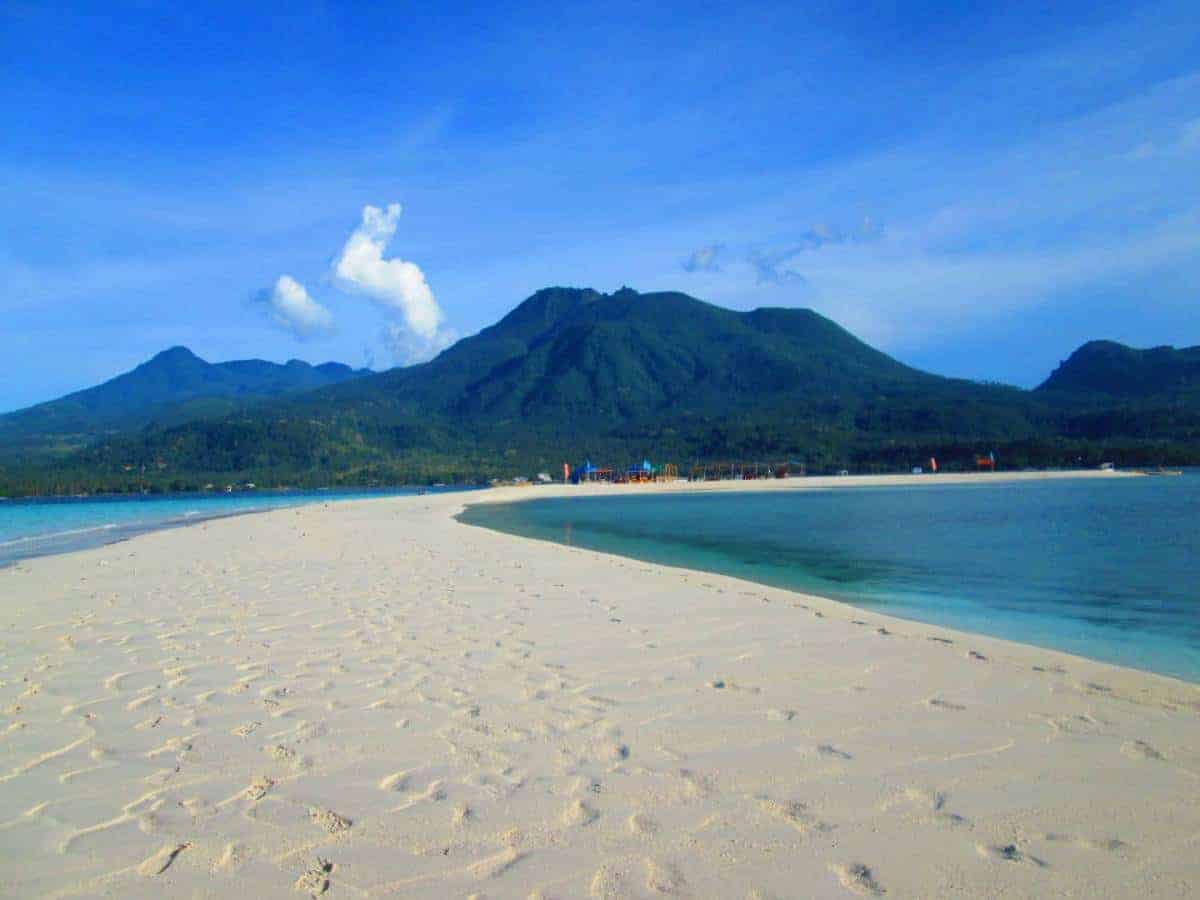 Finally, this popular uninhabited island called White Island is always included in every tourist's bucket list because of it's serenity and calmness. It is located two kilometers off the coast of Agoho, Mambajao. Sometimes it is in the shape of the letter C, sometimes the letter I, depending on the ocean tide. It has a picturesque Mt. Hibok Hibok and Old Vulcan as its backdrop.