Registry Archive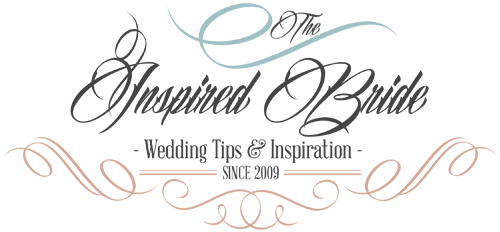 Ah, the wedding registry…most couples will have a wedding registry to let guests know the types of items they need. Guests can then choose the gift they want to purchase from the registry and be sure the couple will love it. It's a win-win, but there are some etiquette rules involved. Check out these essential tips to make sure you have everything covered.
1. How Many Registries Should You Have?
It can be difficult to have just one registry, especially if you need items from multiple stores. However, traditional wedding etiquette rules suggest that you have no more than 3 registries.
If it's a must that you have items from multiple stores, choose a universal wedding registry like pickURgift.
2. How to Get the Information Out
Another thing you need to think about is how to get the information to your guests. It's considered a faux pas to add the registry information to the wedding invitation.
It's a much better idea to add the links to your wedding website or simply let the information be passed around from guest to guest by word of mouth.
3. The Types of Items You Choose
It's important that you select a wide range of items to add to your registry. This includes items that fit all budgets.
You never know what a guest can afford to spend, so you want to make sure they have a variety of options available to them.
4. Never Ask for Cash
No matter what you do, you should never, ever ask for cash. This is considered one of the worst offenses you can commit when it comes to a wedding registry.
If guests want to give you cash as a gift, leave that up to them. Also, no matter what they give, you should always receive it with gratitude and grace.
By sticking to these guidelines, you can be sure that you're following wedding registry etiquette tips for your wedding.
According to traditional wedding etiquette rules, it's impolite for the bride and groom to request that guests do not bring them a wedding gift. Why? Because some guests truly want to provide a gift and feel insulted if it's not accepted. If you really don't want guests to spend their money on you, there are a few things you can do.
Ask for Donations to Charities
On your wedding website, ask that guests make donations to one of your favorite charities rather than bringing a gift. You can create a list of your favorite charities and talk a little bit about each one and why it's so important to you. Guests can leave a donation in your name as a wonderful gesture.
Don't Register
Sometimes, if you simply don't provide individuals with information regarding gifts, they won't purchase one. Don't include a link to any registry on your wedding website or anywhere else. This way, if guests insist on bringing a gift, they'll choose it themselves.
Be Gracious
Finally, if guests actually do bring a gift, you'll want to be gracious and appreciative. Send out thank you letters, even if just one or two people brought gifts. If guests donated to a charity for you, you'll still want to send a thank you note, and make sure they understand why their gift meant so much.
Overall, there's not a lot you can do if a guest is determined to bring you something. Simply make alternative suggestions and no matter what happens, be gracious and appreciative.
If you want to think of a unique and fun wedding gift for the bride and groom, you're in the right spot. Here are some creative and great wedding gift ideas you can use for an upcoming wedding you're attending.
Prepaid Credit Card
If you don't want to give cash and you're just not sure what to give the bride and groom, give them a prepaid credit card with a label that says, "honeymoon fund." Not only is it thoughtful, but it will actually be useful to the couple.
Marriage Tips – Thoughtful
If you don't have a ton of money to spend on a gift, you can be really thoughtful and create a whole list of marriage tips. Purchase a pretty container and some parchment paper. Write a tip on each piece and then fold it up (use origami if you want to be really creative). The couple can spend a fun evening opening each one and reading it. Be sure to include some funny and touching ones.
Photo
If you're a family member and have access to old photos, choose one from when the bride and groom first started dating. Have it professionally re-sized and retouched and place it in an attractive frame. This makes a beautiful and touching gift.
Your 5 Favorite Romance Movies
Another great way to encourage the bride and groom to spend a fun evening together is to give them a movie basket with your 5 favorite romance movies, popcorn, snacks and hot cocoa mix. This is a fun, inexpensive and thoughtful gift.
These gifts aren't expensive, but they're useful, thoughtful gifts that the bride and groom are sure to love.