The great thing about honeymooning in Southern California and San Diego is the fantastic year-round weather, the outstanding beaches, and the amusement parks. Many people outside of SoCal don't know that the area also has numerous ski resorts and amusement parks and is a brewery and winery hotspot. All-in-all it's safe to say that there is something to do for everyone throughout Southern California.
And with so much to do in and around San Diego, one thing to do is to jump onto one of the San Diego tours that will take you around, show you some killer destinations, and add a little history and depth to your explorations while you are visiting.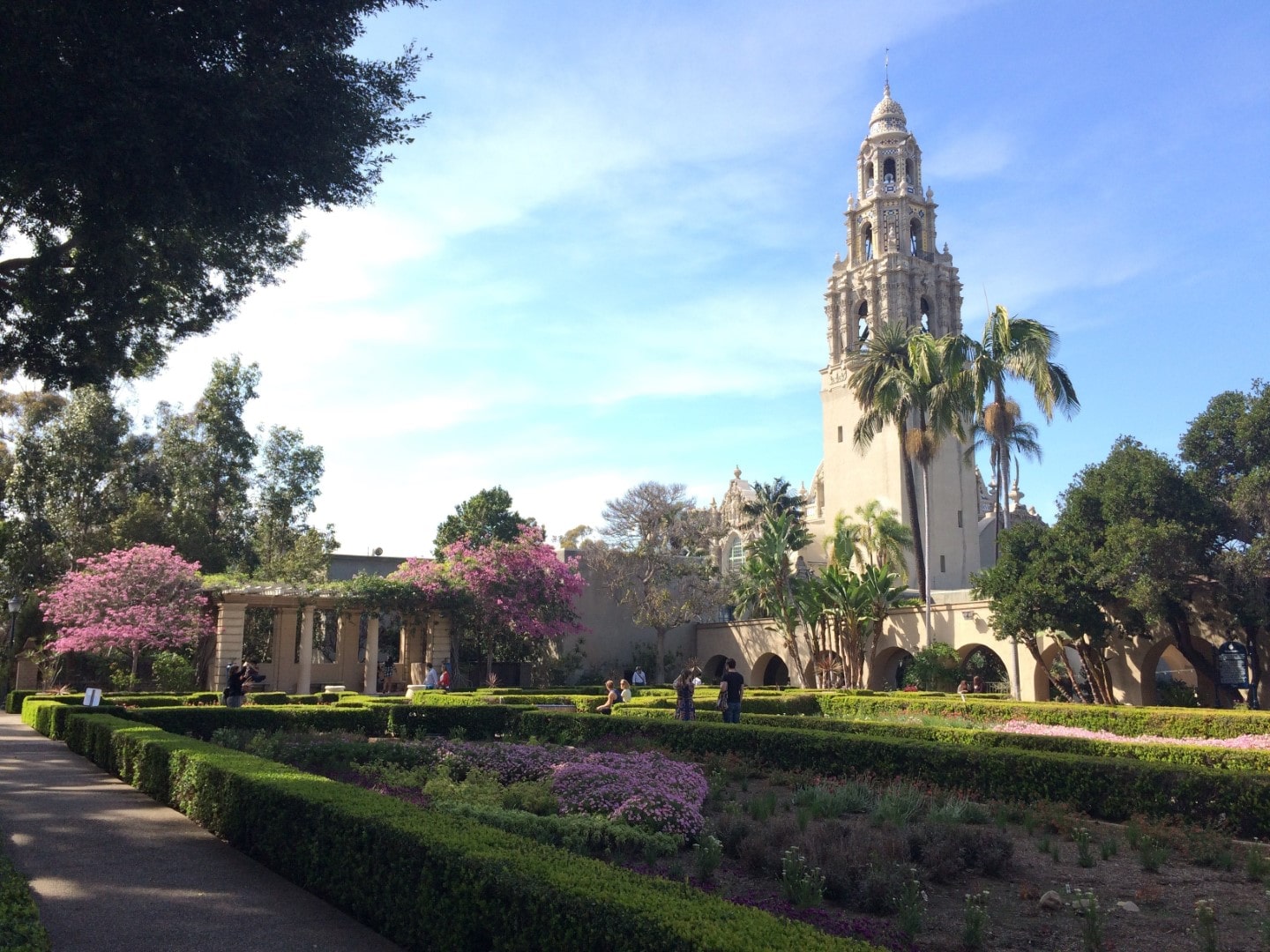 San Diego County
San Diego County is part of SoCal, but when locals reference the term "SoCal," they're talking about the area north of USMC base Camp Pendleton, mainly Orange County and LA.
San Diegans are proud of the fact that LA and OC are not part of San Diego, and there are distinct differences in the vibes of the areas.
That said, the list of things to do in San Diego and SoCal is broken up based on the dividing line of Camp Pendleton.
Balboa Park and Museums
Just east and north of Downtown SD is a place known as Balboa Park. The area holds a variety of museums, exhibits, restaurants, breweries, and the San Diego Zoo.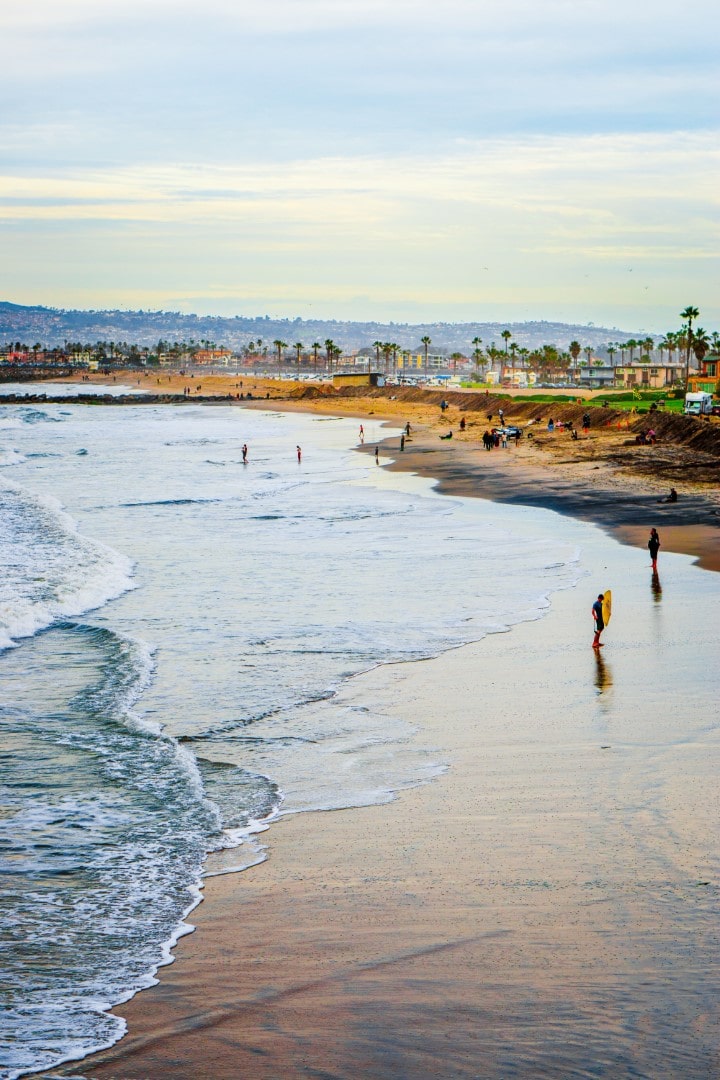 Gaslamp
The Historic Gaslamp Quarter of San Diego is known for the hustling nightlife of bars and restaurants and is home to Petco Park, where the San Diego Padres MLB team plays. Additionally, the convention center is across from the 5th street entrance of the Gaslamp along Harbor Drive and is home to many events, including the world-famous ComiCon.
San Diego Beach Communities
A distinct feature of San Diego is the numerous beaches, many of which have been ranked in lists as some of the "best of" categories.
Coronado: Coronado is a small town located along San Diego Bay on one side and the Pacific Ocean on the other. The sprawling beaches and family atmosphere are defining characteristics of the community.
Ocean Beach: Ocean Beach, or OB as the locals call it, is the Venice Beach of San Diego. The community is an assortment of counter-culture and transplants that support a vibrant arts community.
Pacific Beach: Pacific Beach or PB is an area that houses the most nightclubs and bars per capita along Garnett Street. It comprises a significant number of recent college graduates as a demographic.
Mission Beach: Mission Beach boasts Belmont Park, one of the world's oldest wooden track roller coasters.
La Jolla: Swanky and kid-friendly merge in La Jolla. The sprawling cliffs overlook the Pacific Ocean and are home to the famous La Jolla Cove, a truly spectacular place to visit, and the "kiddie" pool, a breeding ground for sea lions.
Del Mar: This upscale beach community boasts high-end boutiques and unique world-class restaurants.
Solana Beach: A sleepy little town just north of Del Mar is Solana Beach, home to a variety of restaurants, bars, breweries, and the famous Belly-Up Tavern, where famous musicians are known to pop up from time to time.
Other San Diego Attractions
Around San Diego are numerous family attractions such as Sea World, Legoland, the seasonal flower fields of Carlsbad, and Safari Park.
Breweries
San Diego is a craft brewery enthusiast's dream. Home to the world's most craft breweries per capita, the area is known for hoppy selections from world-famous breweries like Stone, Ballast Point, Coronado Brewing Company, and others. If breweries are your kind of attraction, consider hiring a brewery tour that will pop you into some of the best craft breweries anywhere.
Southern California Attractions
If you left San Diego and drove north on the I-5, you'd pass US Marine Corps base Camp Pendleton on your way to Orange County. The base separates the geographic area of San Diego and OC and the demographics between the two regions.
Beach Towns:
Any discussion of what to do in SoCal includes the numerous world-famous beaches, each with its vibe and personality.
San Clemente and San Juan Capistrano: A small sleepy beach break to the west that is buttressed by rising hills to the east, San Clemente and San Juan Capistrano are known for their Spanish-style architecture. San Juan Capistrano is also home to one of the oldest missions in California and hosts its annual return of the swallows.
"Surf City" Huntington Beach: Made famous in the '60s, Huntington Beach is home to the world championships of surfing every year.
Newport And Corona del Mar: One of the swankiest, wealthiest cities in all of California, you can go from body surfing the famous "Wedge" in the morning to luxury shopping in the afternoon before five-star dining at night.
Venice Beach: Venice Beach is famous for being an eclectic, "hippy" beach town of artisans and counter-culture.
Santa Monica: Much like Newport, you can go surfing during the day and enjoy a life of luxury without having to drive anywhere.
Malibu: The beach town of the rich and famous, getting into Malibu takes a while, and the private beaches make enjoying the ocean difficult, but if you want a chance to run into celebrities, this is the beach town for you.
Southern California Wineries and Vineyards
One of the nice things about living and visiting SoCal and San Diego is that the country and surrounding areas like Temecula are home to various award-winning wineries and vineyards. So you can spend a day wine tasting and be back at home in time for dinner.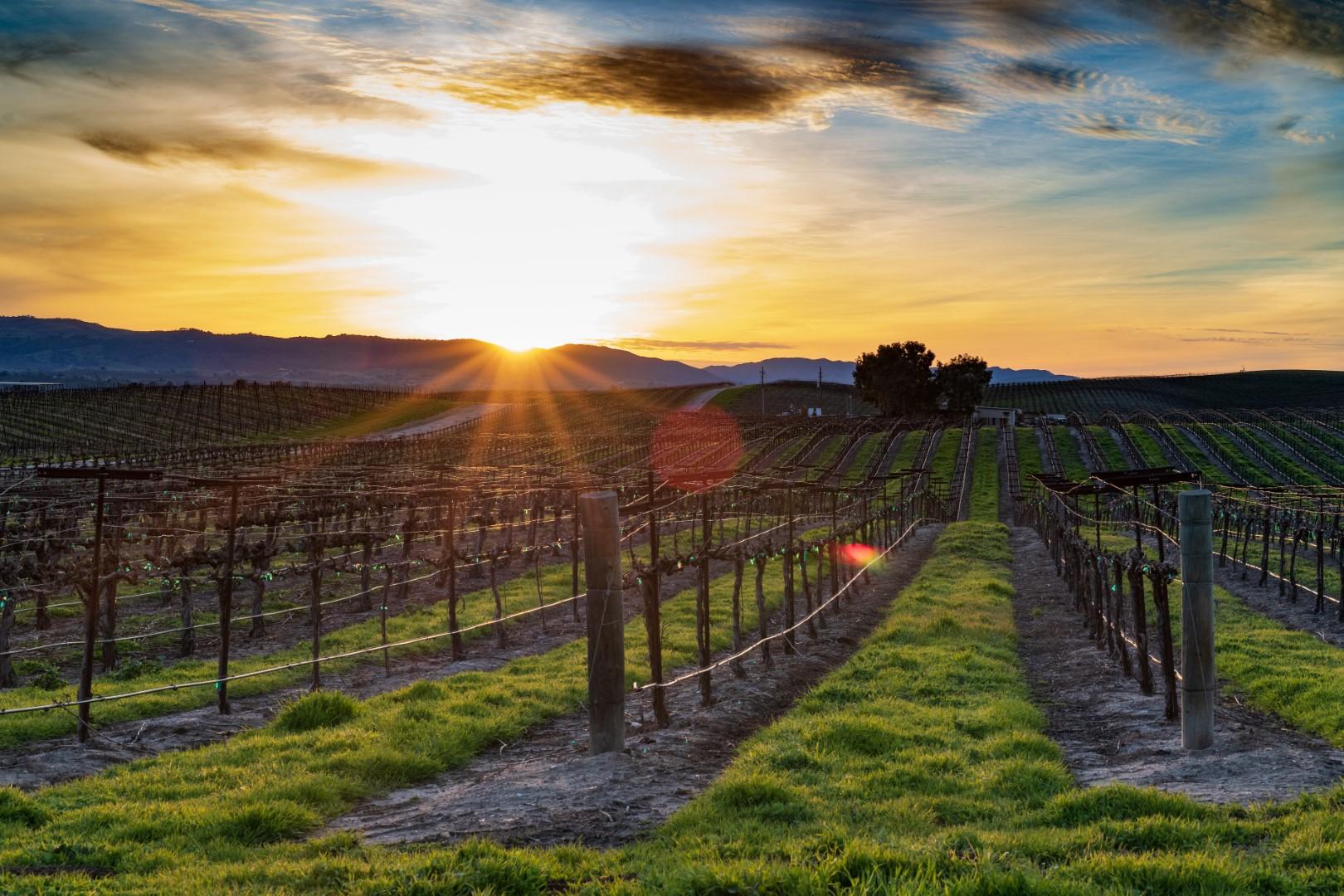 You don't need to travel all the way to Napa for some seriously outstanding wines.
Visiting the area has so much to offer, whether you're on honeymoon for a weekend or a week the Southern California and San Diego region is by far one of the finest in the United States.