Hands up if you're an autumn lover! It's actually my favorite time of the year, and I'm digging this vintage autumn wedding shoot by Lizzie Tilles Photography. This styled shoot focuses on the warm and romantic flair of autumn. This group of wedding industry vendors from Ouray County came together to show the beauty of the region through vintage inspired décor and styling. This stylized photo shoot was influenced by the 1950's, yet incorporated pops of modernity. Period jewelry and a mink stole adorn the beautiful bride and carnival glass and vintage tapestry embellish the table top. I'm really ecstatic to share their stunning photos with you guys, so go on and check them out below!
We're All About the Details!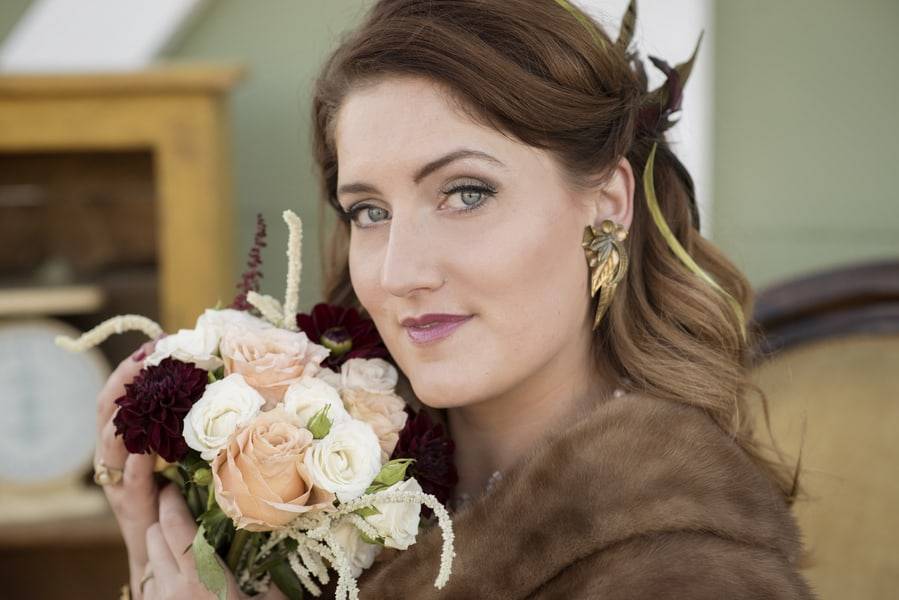 As the days become shorter and the leaves start to fall in Western Colorado, there is a crisp breeze that blows through the San Juan Mountains. Golden rays still warm the air and the romance of it all is enticing.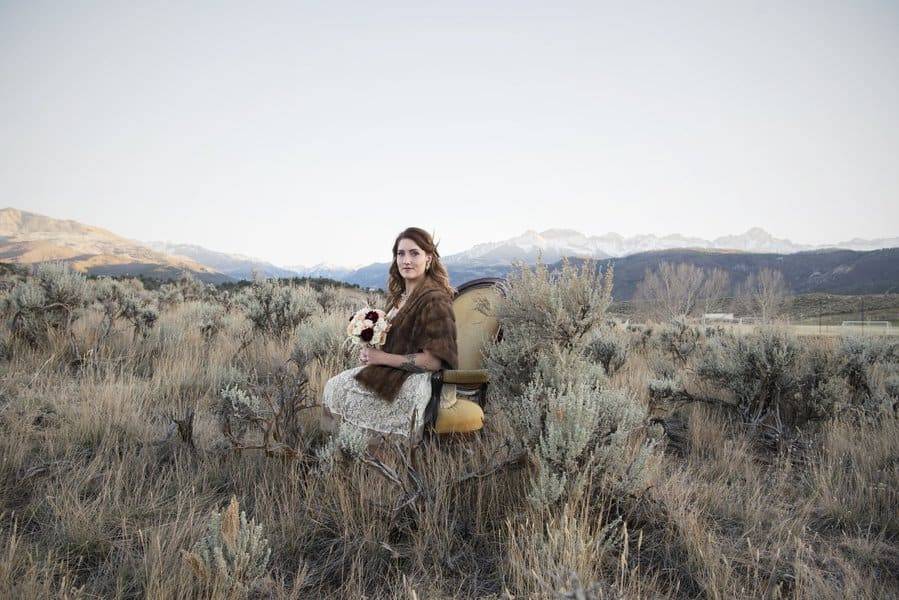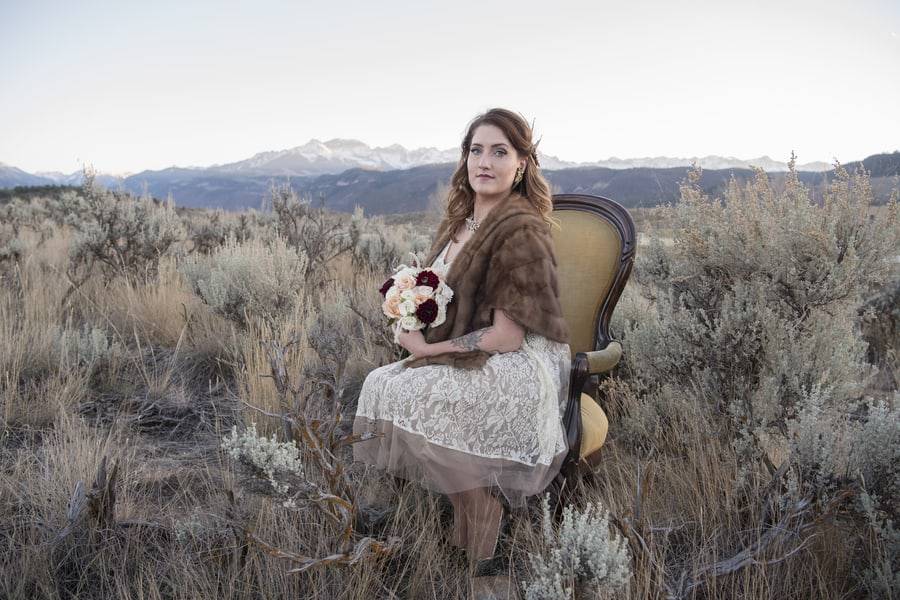 Like many Colorado weddings, an old barn becomes the setting for love and laughter. The sage green barn provides an exceptional backdrop and a curious barn cat watches intently from stall doors. It is hard to put into words the beauty of Colorado's Western Slope. It is much easier to explain the feeling you get when your amiss the snowcapped mountains. A warm feeling of home, romance and tranquility rush over anyone that takes a moment to breath in the mountain air. As the sun begins to drop behind the mountains, golden hues soak into the dry grass. Although the moment is fleeting, the warmth stays inside your soul forever.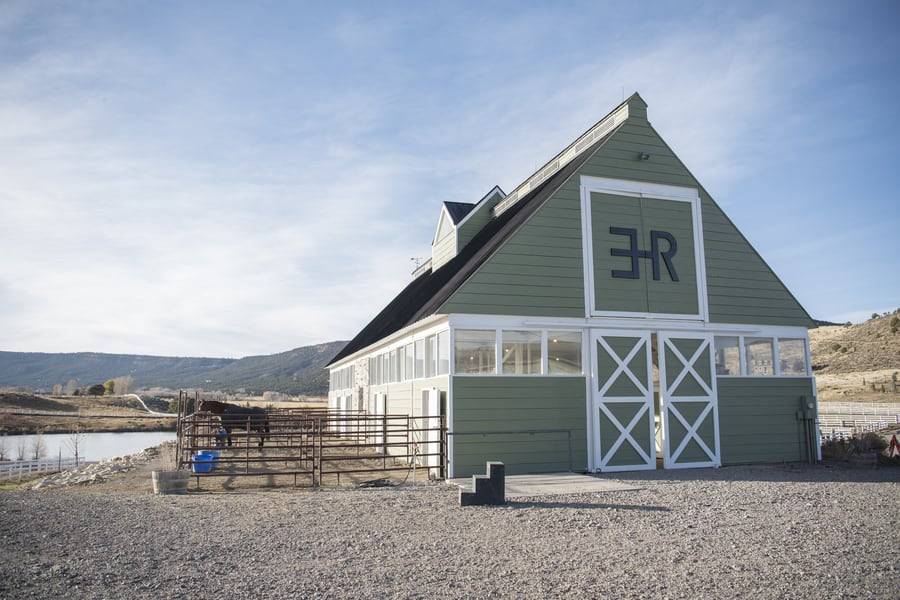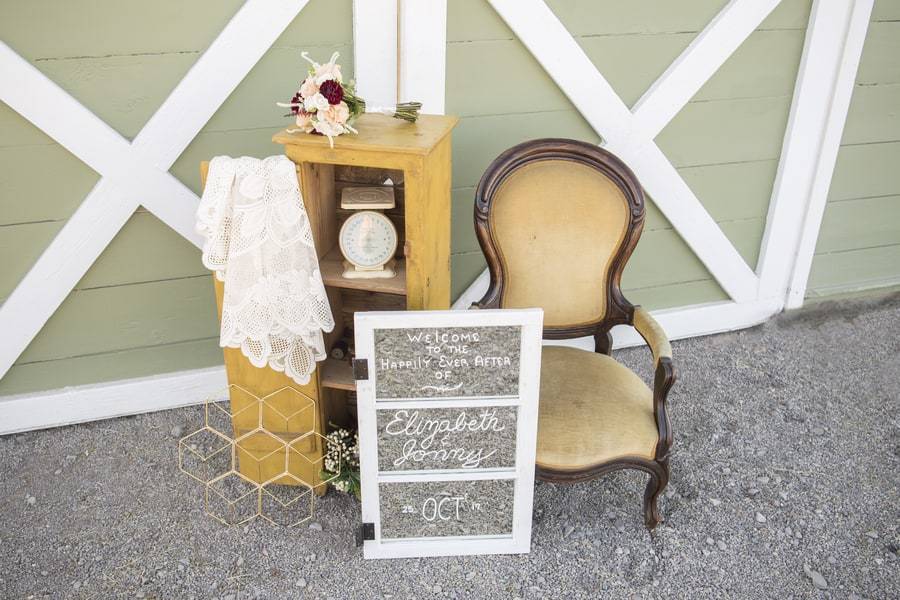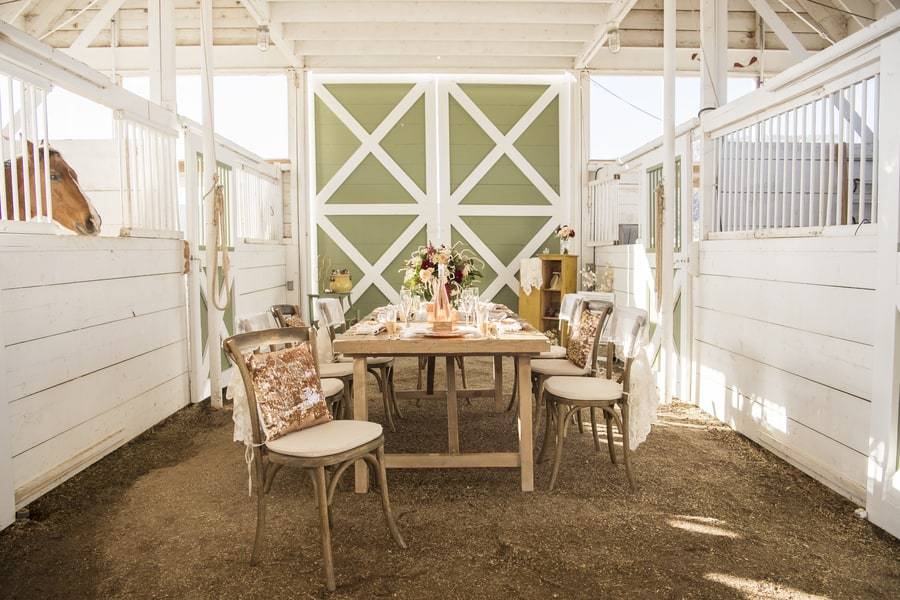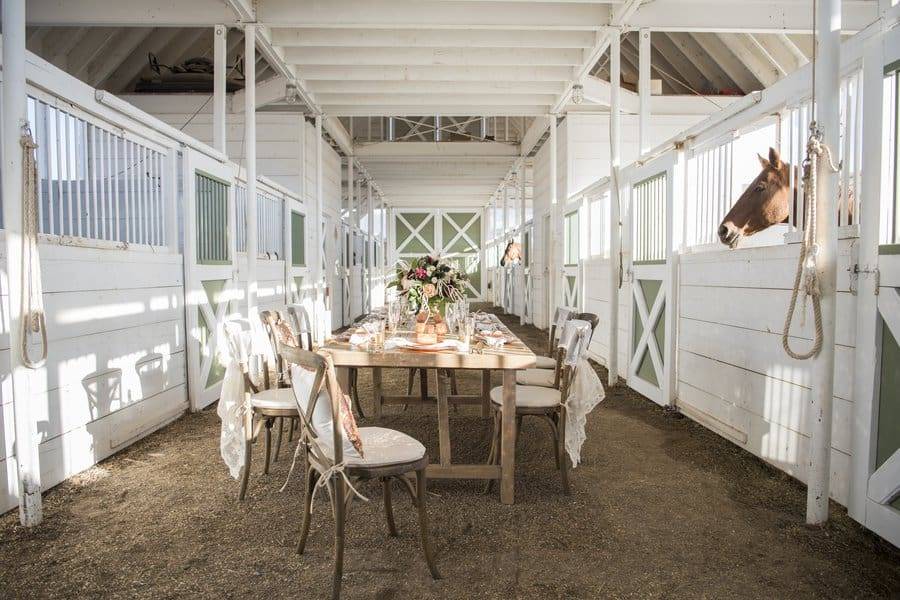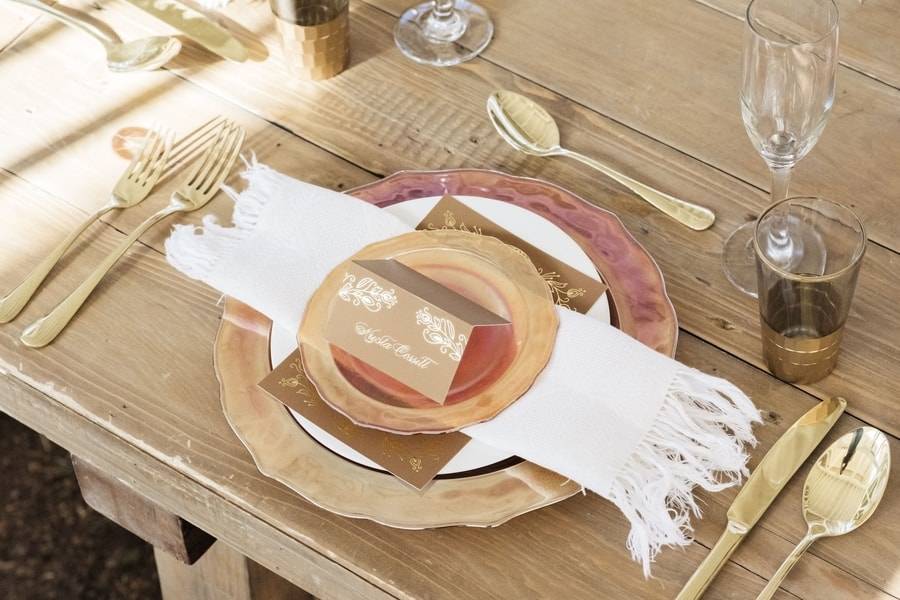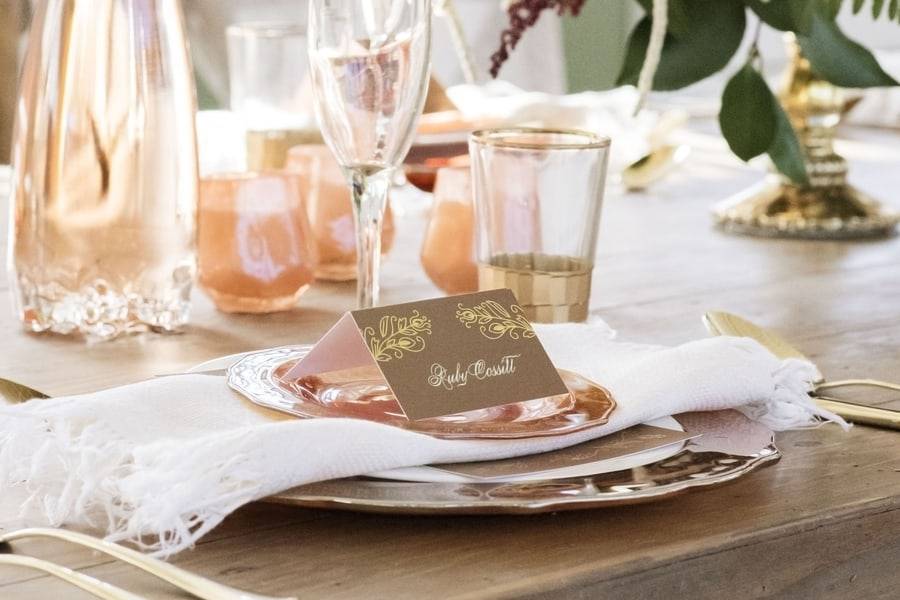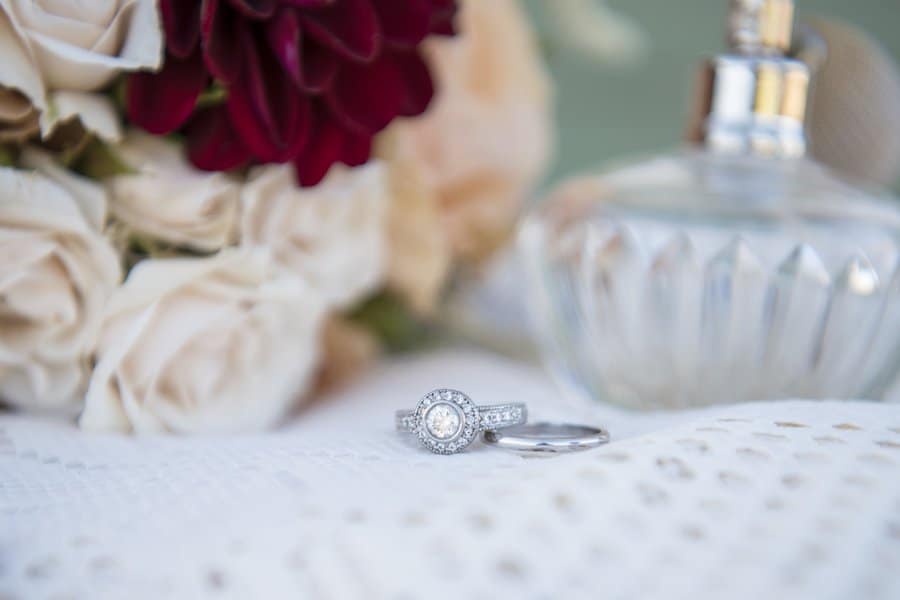 Take this Advice
I'd love to see more couples reuse vintage pieces in their wedding. Whether that be jewelry, tableware or even a wedding dress. The stories behind these pieces add another element to a wedding that new, store-bought items could never. I'd tell couples not to be afraid to accept your grandmother's shawl or great-grandfather's watch. It makes the day that more special. It grounds you and makes you remember why the day is so wonderful. I'd also tell couples to let the unexpected happen. Every wedding I've ever been a part of always has an unexpected component. Whether that be a rain shower or paw prints across the bride's train…all of this is an added element to the wedding day that makes it unique and rememberable. So, relax and enjoy the planning process. Of course plan for that rain shower by having cute umbrellas at the ready. But when it does happen, smile and enjoy the moment. ~Krysta Cossitt/Wedding Vendor
About the Wedding Vendor
Elevation Weddings and Events specializes in high altitude weddings and events along Colorado's Western Slope and beyond. Owner and event coordinator, Krysta Cossitt, is passionate about the outdoors and making it accessible to couples wanting to share their special day with friends, family and mother nature. "I love the outdoors and event coordinating. When I get to incorporate the two, I'm in heaven!" Elevation Weddings and Events provides clients with personal attention, expert guidance and local knowledge. Clients will find there is exceptional attention to detail and commitment to excellence.
Vendors
Equipment Rentals: Premier Special Events
Event Venue: Black Canyon Stables
Model: Gwen silvestre
Invitation Designer: Basic Invite
Personal Stylist: Ouray Consignment Collective
Makeup Artist: Glow Day Spa
Hair Stylist: Glow Day Spa
Floral Designer: Willowcreek Floral
Heirlooms and extras: The Blue Pear / Bloom
Event Designer: Elevation Weddings and Events
Event Planner: Elevation Weddings and Events
Second Shooter: Lizzie Tilles Photography