Do you really want to impress your wedding guests with a fun, memorable and exciting reception? If you're sick of seeing the same old boring ideas and elements at a wedding, then this is the post for you. Check out these amazing ideas that will take your wedding reception from "just okay" to "amazing!"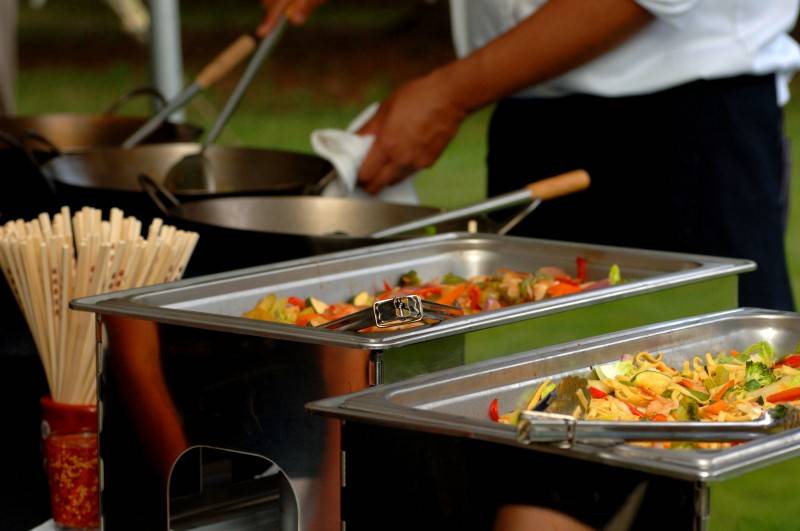 1. Create a Cooked-to-Order Menu
Rather than having guests choose between 2 meals and having the meals cooked in advance and heated in a back room of the venue, hire 2-3 chefs and have them cook as guests order! A small menu can be created, offering a few different entree and side choices of food that is easily created right in front of guests. It's exciting, fun, and definitely memorable. Entree ideas could include seared salmon filets, ribeye steaks and sautéed chicken breast. Pair these with a choice of sides like steamed julienne vegetables, lemon and cilantro couscous, and prosciutto-wrapped asparagus.
2. Create a Posh Wedding Reception Lounge Area
A guest seated at a table where conversation isn't exactly flowing, uncomfortable chairs at the table, a seat where the DJ's speaker is a little too close; all of these can create awkward or unpleasant moments for guests. Set up a posh wedding reception lounge area where guests can mingle with other guests not seated with them, sit in a cozy chair and sip cocktails or coffee, or play games.
3. Serve Pre-Ceremony Refreshments
This sounds expensive, but you can create an unexpected and pleasant surprise for guests by taking 1-2 hors d'ouevres from the reception budget and placing them in the pre-ceremony budget, as well as 1-2 choices of drink. Have waiters (or helpers) pass these around as guests sit in the ceremony venue (be sure to include napkins and have helpers come back with trays to collect trash). This will take the edge off a guest's hunger and prevent them from becoming impatient while waiting for the ceremony to start!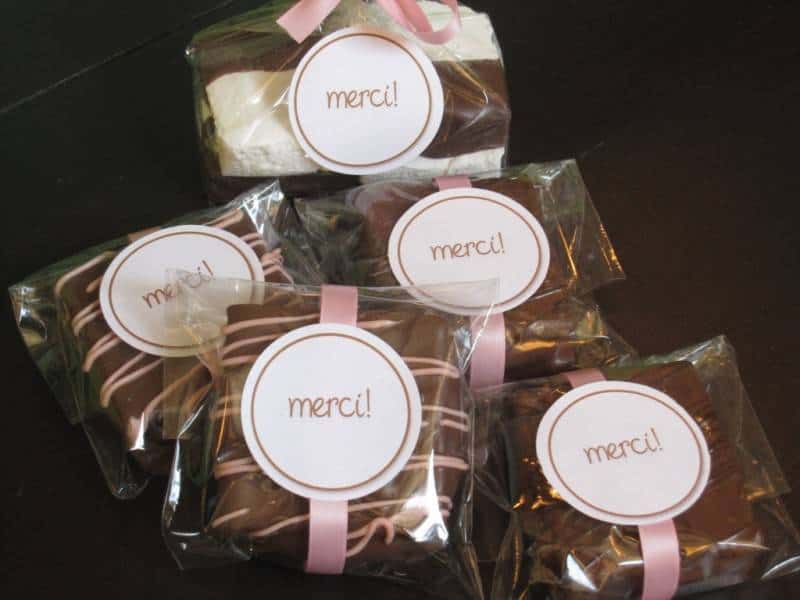 4. Choose Favors That Guests Want
You may absolutely love the tiny beach chair candle-candle holder, but what are your guests going to do with it when they get home? Chances are, it will be given away, tossed in the trash, or placed in a yard sale for a dime. Take some time to think about favors your guests will actually be excited to receive. Typically, the most highly appreciated favors are edible (think tiny boxes of assorted chocolates, gourmet cookies or specialty candy), potable (bottles with a shot of liquor, gourmet bags of coffee, or specialty tea), or actually useful (scented candles, luxury soap, etc.).
5. Have a First Dance Balloon Drop
Create a memorable (and highly photographable) moment by having a first dance balloon drop! Have a trusted someone pull the string to release dozens of colored balloons as the brand new husband and wife start to dance! This can be a lot of fun and is sure to wow your guests.
By using these ideas, you truly can make your wedding reception wow-worthy! Do you absolutely love any of these ideas? Tell us what you think in the comments below.