Bali is blessed with beautiful nature, and the people are known for their hospitality and strong adherence to spirituality and life-long traditions. These elements are what make Bali a never-ending wonder for many, including couples in love and those who wish to tie the knot in the island of the gods. Samabe Bali Resort & Villas – opening in June 2013 – presents a selection of event and wedding venues.
Standing against the backdrop of the Indian Ocean, the majestic Pearl Chapel will add to the list of the most romantic Bali wedding chapels. The triangular shapes that make its walls symbolize the transcendental relationship between human beings and the Divine Power highlighting the essence of matrimony. Pearl Chapel comes with an illuminated bridal walkway and is available for a wedding ceremony for up to 80 guests. The beautiful Ring of Fire is an open space location for one of a kind tropical Bali wedding. This venue – located by the pool is available for a wedding ceremony for up to 8 guests. When a wedding means an upmost privacy between the couple, one of the luxury villas at Samabe will be a good choice. The villa wedding is available for the bride and groom and a celebrant only.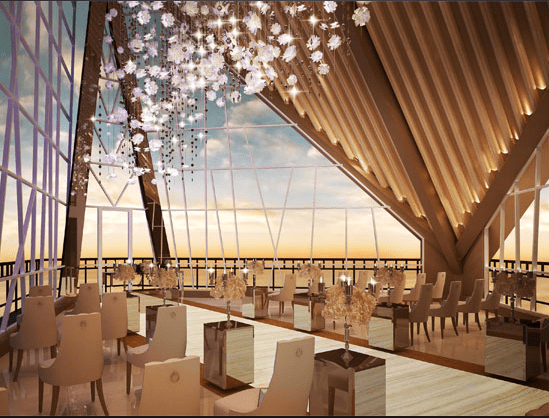 Royal Samabe Residence sits akin to Pearl Chapel. Measuring 1,500 square meters, the noble two-storey residence is equipped with indoor and outdoor dining areas, three guest powder rooms, and top, 5 star facilities, including state-of-art sound systems. The two bedrooms can be utilized for preparation rooms for you and your family. The outdoor mini stage offers possibilities for any kinds of entertainment of your choice. Royal Samabe Residence can accommodate up to 80 guests for a garden party or just a memorable wedding reception with a lot of possibilities to be tailored to your need.
Romance Assistance
Plan your luxury Bali wedding with Samabe Bali Resort & Villas. For any event or wedding in Bali – with a beautiful beach view, our Director of Romance and her team will assist you in every step of the way to make your dream wedding come true. Contact her at wedding@samabe.com for inquiries and information.
Samabe Bali Resort & Villas is a Bali beach resort that offers a whole new concept of luxury all inclusive called "Unlimited Privileges" with benefits that include premium meals and beverages, a wide selection of Samabe signature activities, entertainment, and spa treatments. This luxury Bali all inclusive resort features 81 suites and villas, 2 restaurants & 2 bars, a wedding chapel, and a selection of venues for private functions. With a range of cultural activities, Samabe Bali Resort & Villas will also take guests to "Uncover the ancient secrets of Balinese Culture."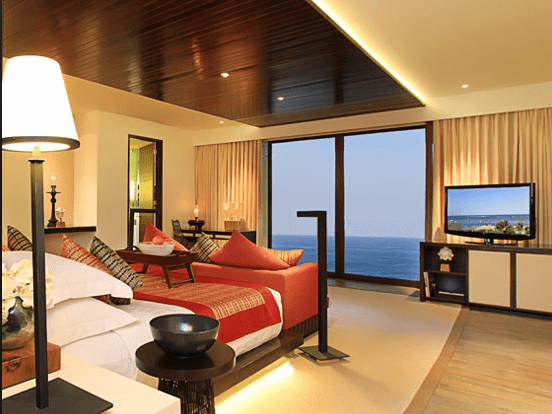 Samabe Bali Resort & Villas is member of SAMABE LEISURE, a collection of resorts, spa and theatre.
Wedding & Event Inquiry:
Contact:
Octavelia (Ms.)
Director of Romance & M.I.C.E
Samabe Bali Resort & Villas
Jalan Pura Barong-Barong, Sawangan, Nusa Dua Selatan,
Bali 80363 – Indonesia
Tel  +62 361 8468 633
Fax  +62 361 8468 632
Email  wedding@samabe.com
Web  www.samabe.com