Summer brides all over the US are currently in the process of planning their weddings, and for many, this means still having to choose a wedding cake. If you're one of those brides, you're in for a special treat. We've gathered some of the most summery, vibrant and beautiful wedding cakes that just may help you find your perfect cake style.
1. The Semi-Naked Cake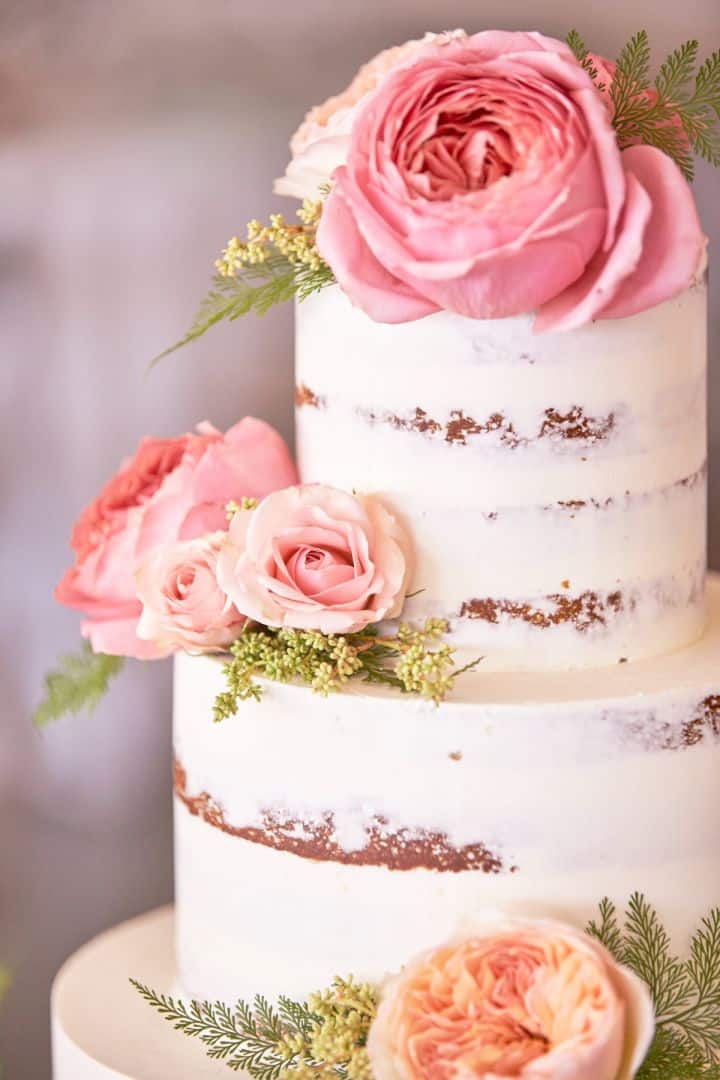 Photo by Elysia Rootcakes
If you're planning a rustic or vintage wedding, this idea is perfect. This beautiful, semi-naked cake is frosted, but features bits of cake showing through, giving it a shabby-chic look. It is accented with gorgeous pink rose and peony blossoms, giving it an elegant and beautiful look.
2. The Ombre Cake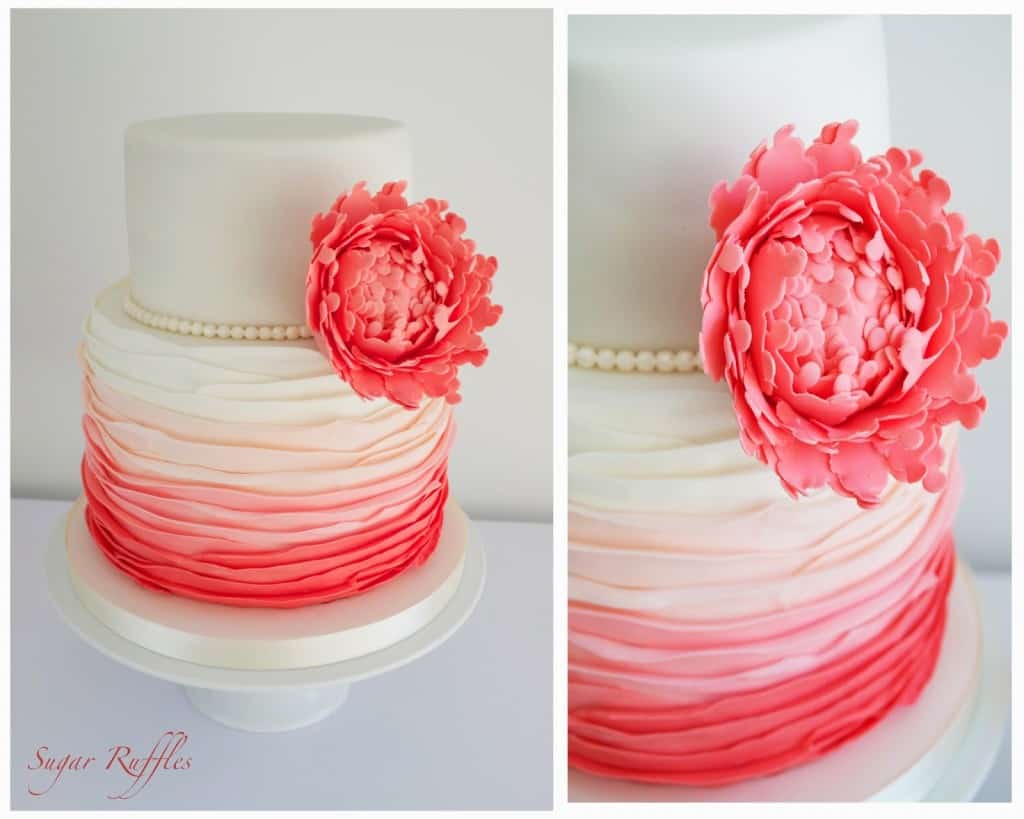 Photo by Chic Brown Bride
The ombre cake is still very much a hot trend right now in the wedding industry. We love this vivid, bright and beautiful ombre cake and think it's perfect for a summery wedding. It's embellished with one single blossom in the same bright-pink shade as the darkest ombre color.
3. The Hand-Painted Wedding Cake
Photo by Fab Mood
We love the idea of hand-painted wedding cakes. It really takes this traditional confection and puts a modern, artistic spin on it. Plus, they can be created in virtually any style and color scheme. We love this beautiful, two-tier cake featuring a gorgeous blue that is reminiscent of a watercolor painting.
4. The Traditional, Hand-Piped Wedding Cake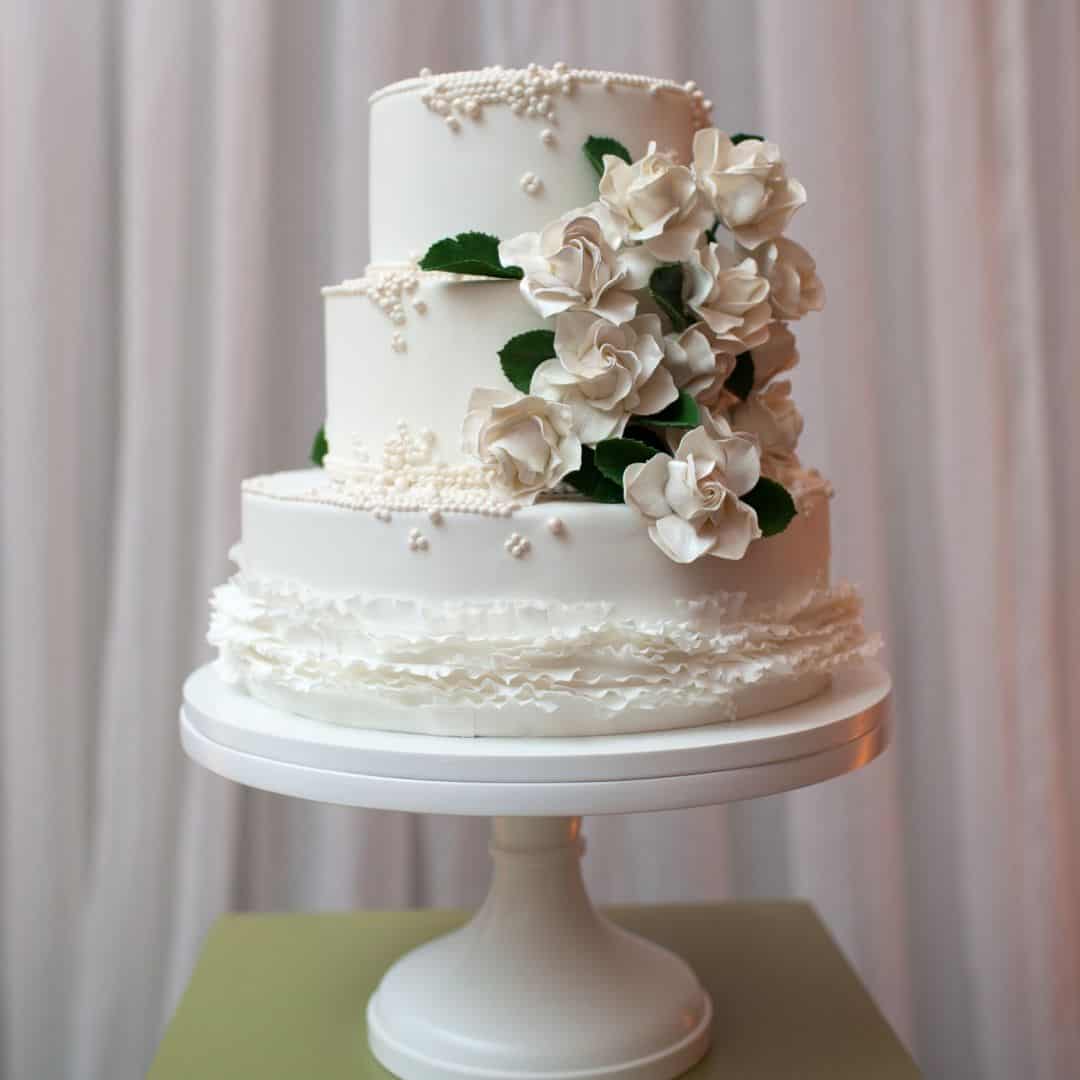 Photo by Martha Stewart Weddings
Sometimes, the most gorgeous things are the simplest. Perfect for a summer 2016 wedding, this stunning white, three-tier cake features fondant ruffles, hand-piping and gorgeous handmade flowers for embellishment. This rustic wedding cake is absolutely breathtaking but very simple as well.
5. The Gold-Accented Cake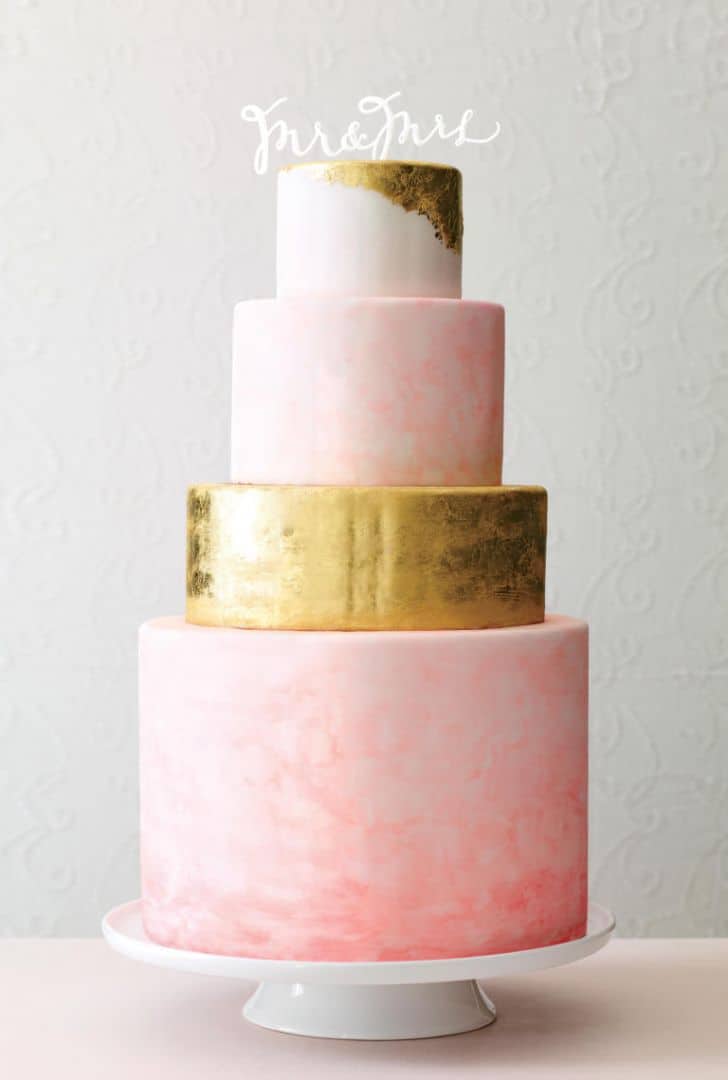 Photo by XOGRP
Another huge trend that doesn't seem to be going anywhere soon is the gold-accented cake. We think this one is simply gorgeous, featuring pale pink watercolor frosting and gorgeous golden tiers. Cakes can feature gold piping, whole tiers, or different elements to add a little sparkle and gleam to any style or theme.
Which of these is your favorite wedding cake? Tell us in the comments below!