The saying that life is in phases, and men are in sizes holds true for any couple planning to wed. The same way you have a right to live where divine providence allows you to live at every given moment on time, you have the same right to plan and enjoy your wedding at your financial water level.
Cut your coat according to your size
Based on your ability, you can go for a luxury wedding that does not pay attention to cost-saving tricks, but rather, aims at making your big day a distinct success and memory for both of you. Here are details to make your wedding stand out of the crowd and ooze out with luxury and nostalgic memories.
1. Linens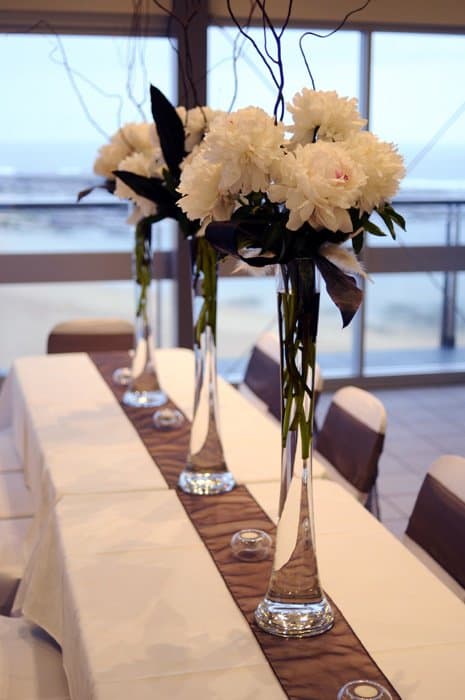 Source: www.elegantwedding.com
If you embellish all your wedding furniture with linen of various colors of your choice, you will burst the confining banks of an "economy class" wedding. If you'd rather do-it-yourself, then check this out to learn more.
2. Flowers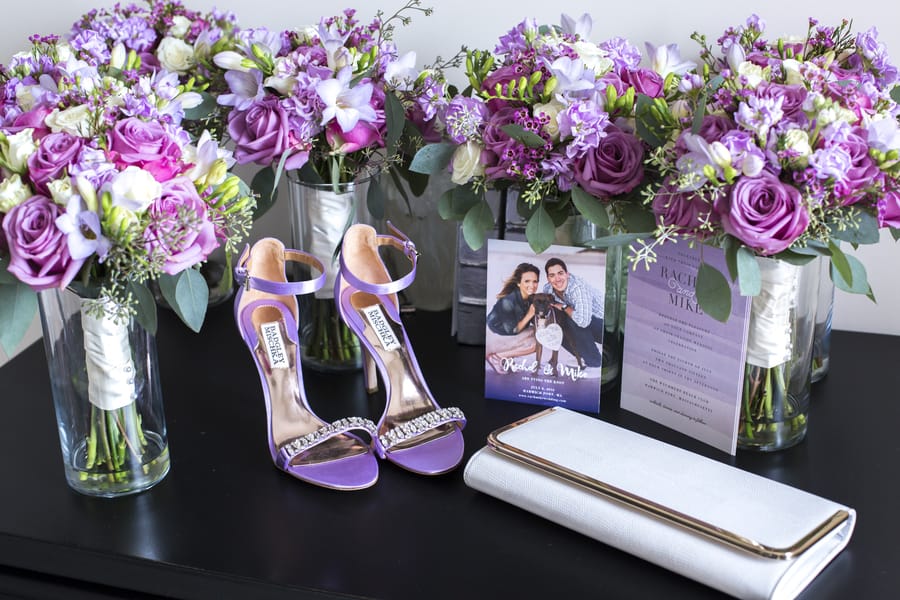 Source: www.beachbride.com
To elevate the status of your wedding to another level, use flowers beyond the traditional sites such as aisles and bouquets.
3. Style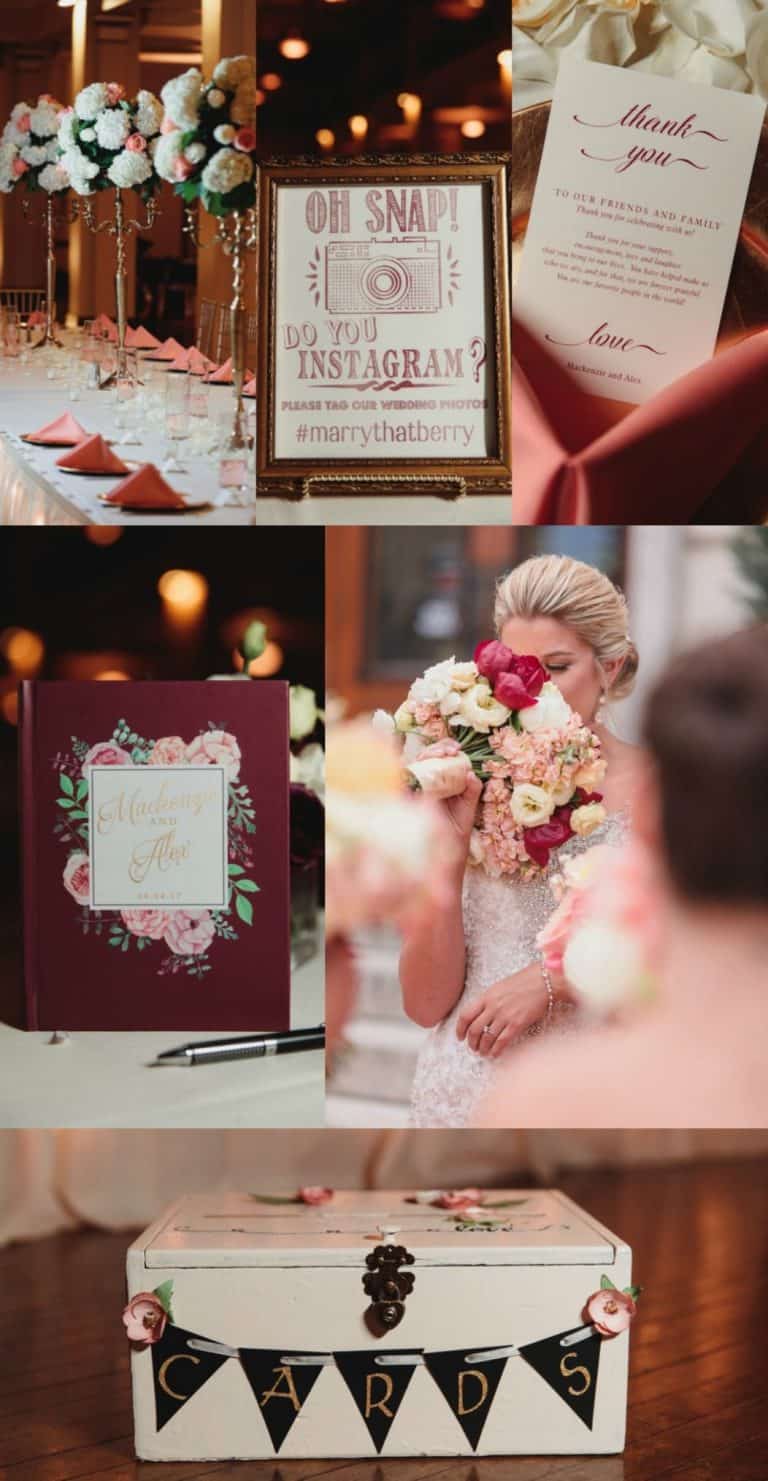 Source: www.weddingfanatic.com
Style your wedding in some unusual way – be it a Bo-ho wedding, a countryside style, or an Oriental mystery, adding it a theme will surely add more gloss. Consider vintage style as well – vintage-style wedding dresses are pick of fashion now.
4. Entertainment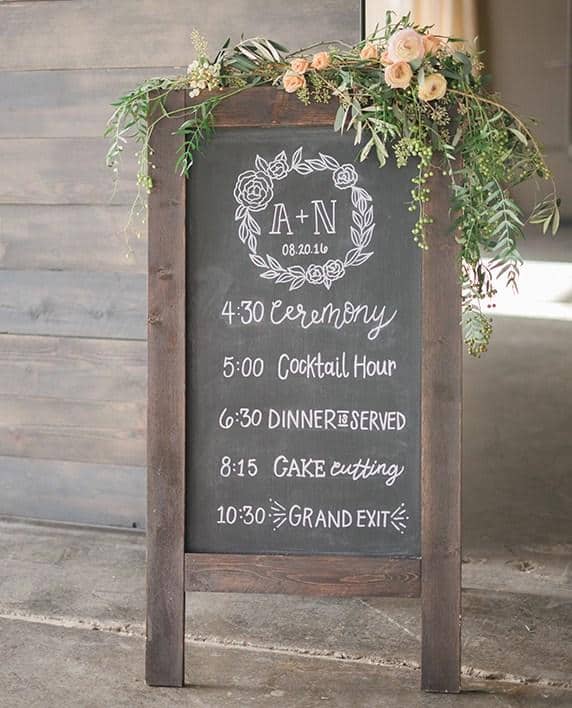 Source: sweetvioletbride.com
You don't need to follow the rules of the "book" when planning for your wedding entertainment; elevate it to the next level by arranging for an all-night live band or DJ light show.
5. Customized Stationery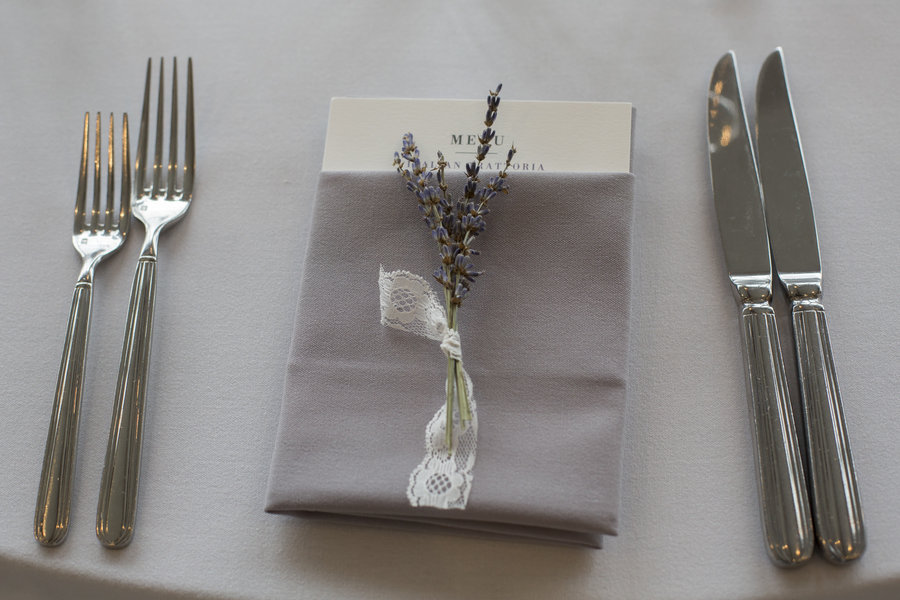 Source: www.beachbride.com
Don't send the traditional invitations people are used to; use customized and out-of-the-box invitation cards that are printed on exquisite and high-end paper quality.
6. Spoil Your Guests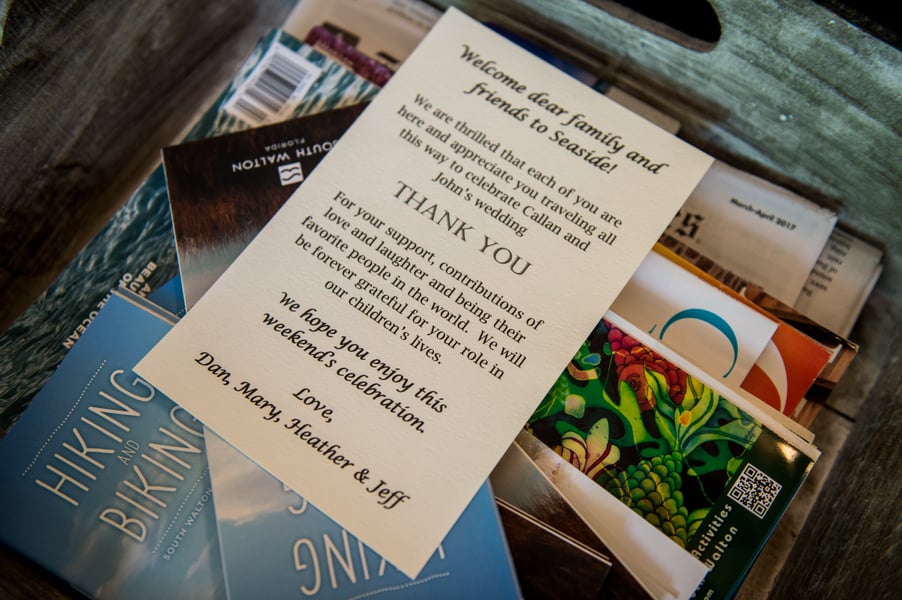 Source: www.beachbride.com
You need to make your guests feel that they are attending a real luxury wedding. Ensure you break the below-$1,000-per-guest limit by splashing every guest with more than $1,000. With that said, you'll surely love this Classic Glam Wedding and spoil them all the more!
7. Cake
Source: www.elegantwedding.com
Ensure your guests will walk away with the distinctive design of that cake lingering in their minds for many days. Know more about wedding cakes here www.inspiredbride.net.
8. Color Scheme
Source: www.beachbride.com
Select all decorations in one color scheme – that will definitely add nobility and luxury to the entire venue, and will make the event more memorable. Fond of soft color schemes? Check this Watercolor Styled Shoot for an inspiration!
9. Associated Event Planning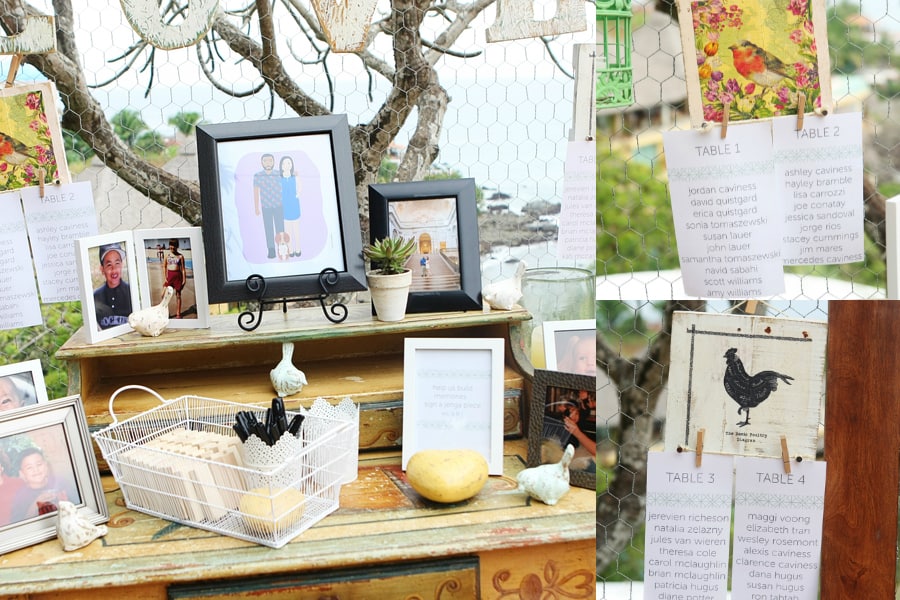 Souce: www.beachbride.com
Diversify your wedding with a series of memorable events such as the rehearsal dinner, the post-wedding brunch, etc.
10. The Venue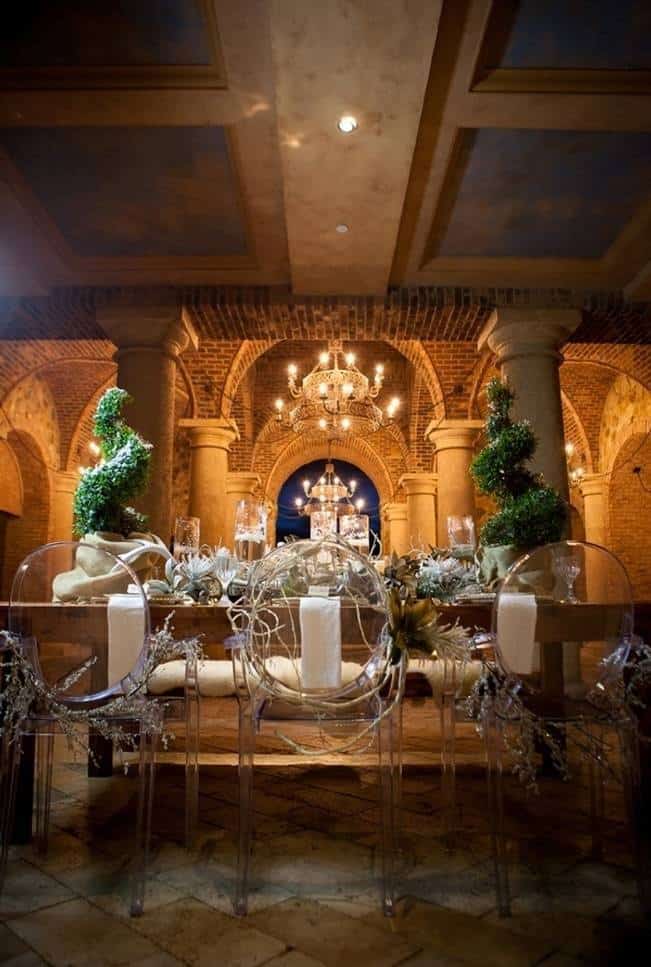 Source: sweetvioletbride.com
To make your wedding truly luxurious, make a careful selection of the venue; it is easy to add the posh look to a moderate-budget wedding if it takes place in a beautiful, picturesque place such as an aquarium or a botanical garden.
11. Service Staff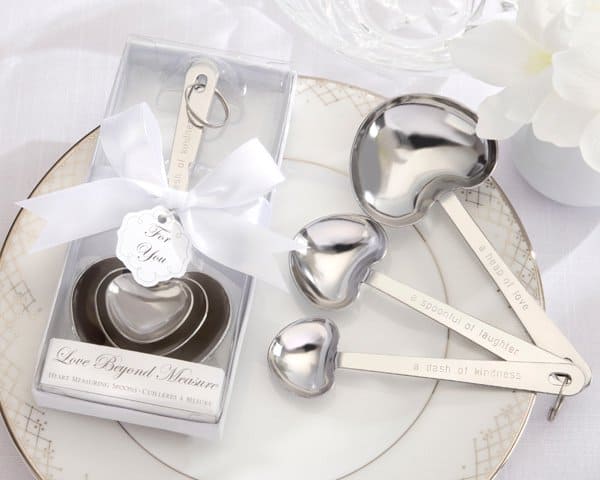 Source: www.weddingfanatic.com
Pay proper attention to the appearance of waiters and other service staff, as they may spoil the entire impression, having them wear stylized suits and white gloves undoubtedly looks much better.
12. Lounge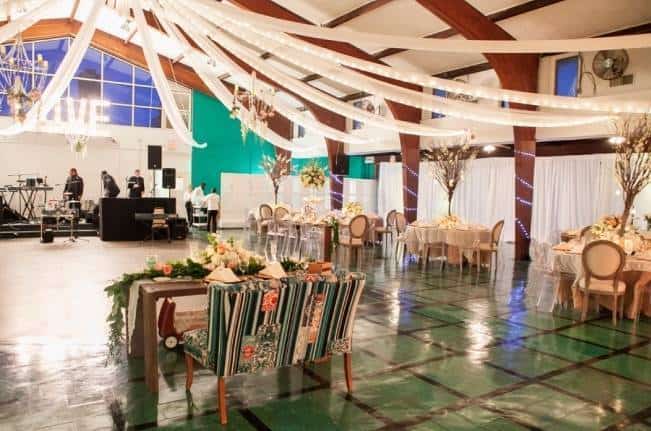 Source: sweetvioletbride.com
Arrange a cozy lounge for your guests; do not save funds on the lounge furniture – selecting a couple of curved benches may add an entirely new impression to the entire venue.
13. Amuse-bouche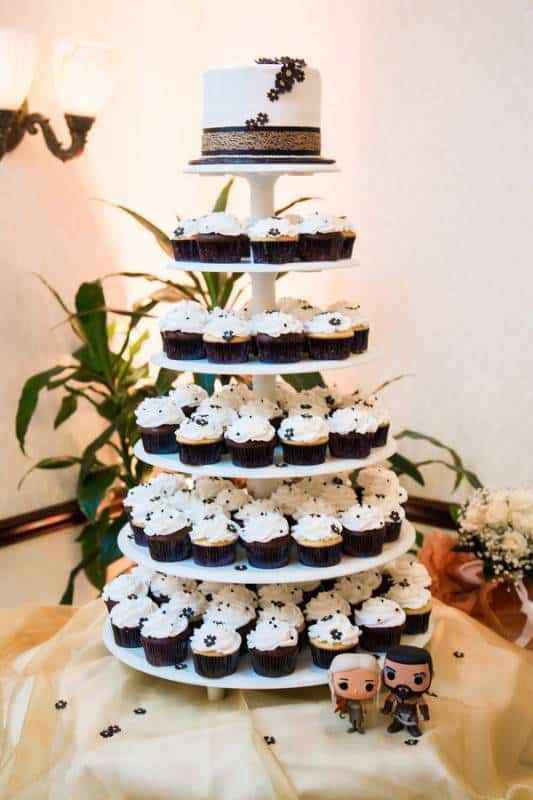 Source: www.elegantwedding.com
It looks pretty luxurious to have a pre-dinner bite fourchette before the actual wedding dinner; the small snacks usually look so appetizing that your guests will remember them for a long time. More unbelievable ideas here.
14. Dessert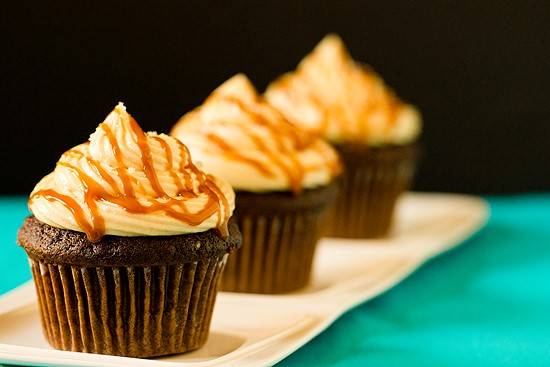 Source: www.weddingfanatic.com
There is no sense stopping on a wedding cake only; it is much more of a ceremony than an actual meal. Treat your guests to elegant desserts, they always look posh when cooked by talented chefs!
15. Cocktail Bar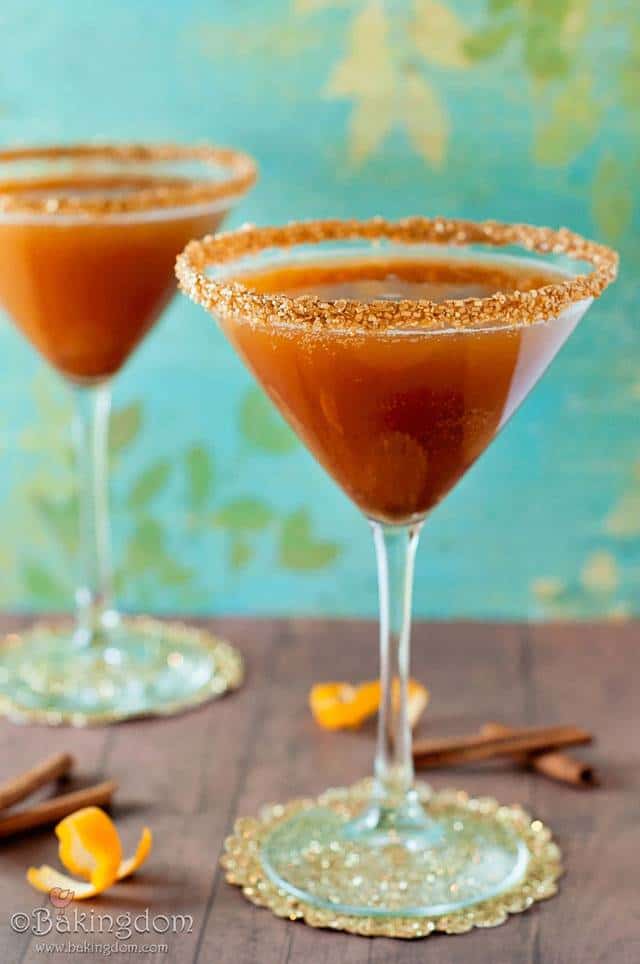 Sources: www.weddingfanatic.com
It's pure luxury to have more than one place where your guests can have snacks and drinks; not everyone can sit at the festive table during the entire event! Arrange a cocktail bar for the late part of the party and your guests will have real fun.
16. Edible Flowers
Source: www.weddingfanatic
The dishes will look gorgeous if such a tiny detail is added to spice up a usual menu!
As you can see, luxury is one of the best ways of making your wedding more impactful and memorable. We believe the ideas we have shared here will help you to add that aura of luxury to your big day.