It's no secret that weddings are expensive, and the cost of bridal flowers accounts for a substantial portion of the overall budget. According to Wedding Wire, the average cost of wedding flowers in the United States is around $1,500 and can cost several thousand more for some brides. That is an extraordinary cost for an item that is single-use for most people.
In recent years, brides have found creative ways to preserve their bouquets, so they can enjoy them beyond their wedding day. Some of the popular preservation methods are — pressing them, drying them, dipping them in wax, and of course, my favorite, casting them in resin. Using epoxy resin to preserve your flowers is a great option because it allows you to display your flowers in their original shape and color while protecting them from the elements at the same time.
If you choose to cast your flowers in epoxy resin, you have two different options. You can either send your flowers off to an Etsy artist or you can complete the project yourself. While sending them off to a professional can sound like the stress-free option of the two, I didn't find this to be the case…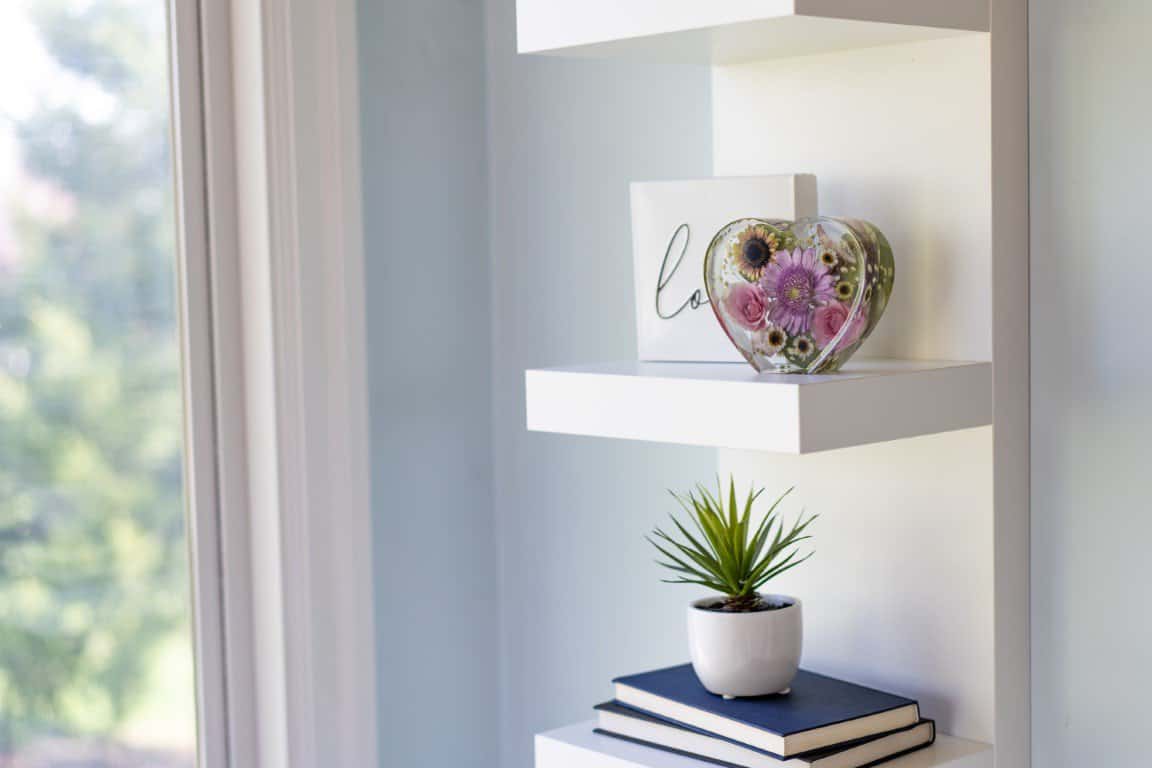 If you choose to have an Etsy seller cast your flowers, you are required to make a reservation up to 6 months ahead of time and overnight your flowers before departing for the honeymoon. Between finishing up the wedding weekend festivities and preparing for your trip, making sure your flowers get mailed correctly should be the last thing on your mind. You also risk your flowers getting damaged when you send them through the mail and the "professional" could just replace your flowers without ever telling you. Not to mention, the prices they charge can be outrageous. Most of them charge 700-800 dollars for just one mold!
The other option is to do it yourself. At first, this seemed like a daunting task, because I had no experience casting epoxy molds. Thankfully I learned from a friend there is a kit that makes the process as easy as can be. Giani is a DIY company that's been in business for over 15 years. Their Bridal Kit includes everything you need to cast three different molds – a heart, a hexagon, and my personal favorite, a ring holder! They have been making quality DIY paint kits for years, and their flower casting kit is no exception.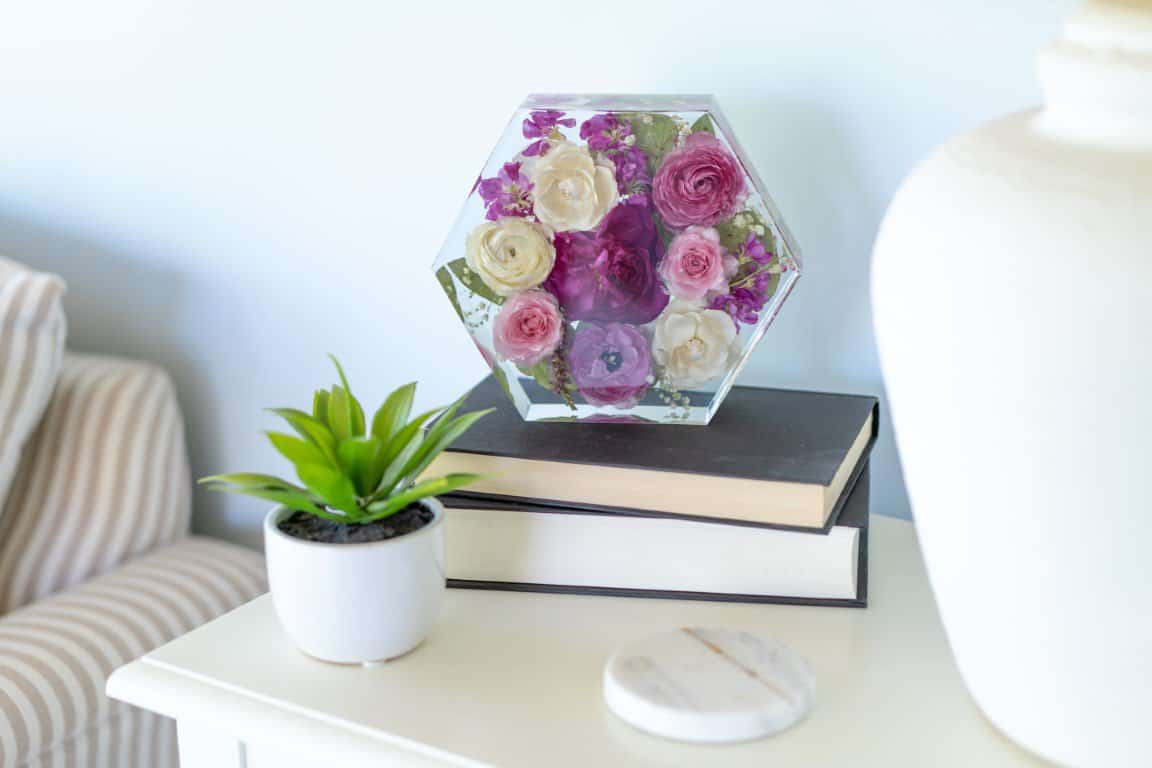 I was most impressed with the quality of the epoxy. Giani's Clear Casting Resin and Casting Activator are the foundation of its PetalSafe™ Flower Preservation System. A lot of the DIY resins on the market induce a chemical reaction that happens quickly and generates a lot of heat. The PetalSafe™ system stays between 80- and 90 degrees Fahrenheit, so the flowers are not at risk of burning or wilting like with other resins. The cooler casting temperature also allows for more workability, so it is mistake friendly for DIYers.
The kit came with a quick start guide, a full-length tutorial video, and extremely detailed written instructions. Giani also has great customer service members that you can chat with online. They were so helpful as I planned out when I wanted to cast each mold. Once your flowers are preserved in the kit's casting sand, which only took me 15 minutes to do, you can choose a time that is convenient for you to cast the molds. I was able to cast all three molds with just a couple of hours of work and had a blast arranging them just how I wanted. I was not expecting it to be so fun!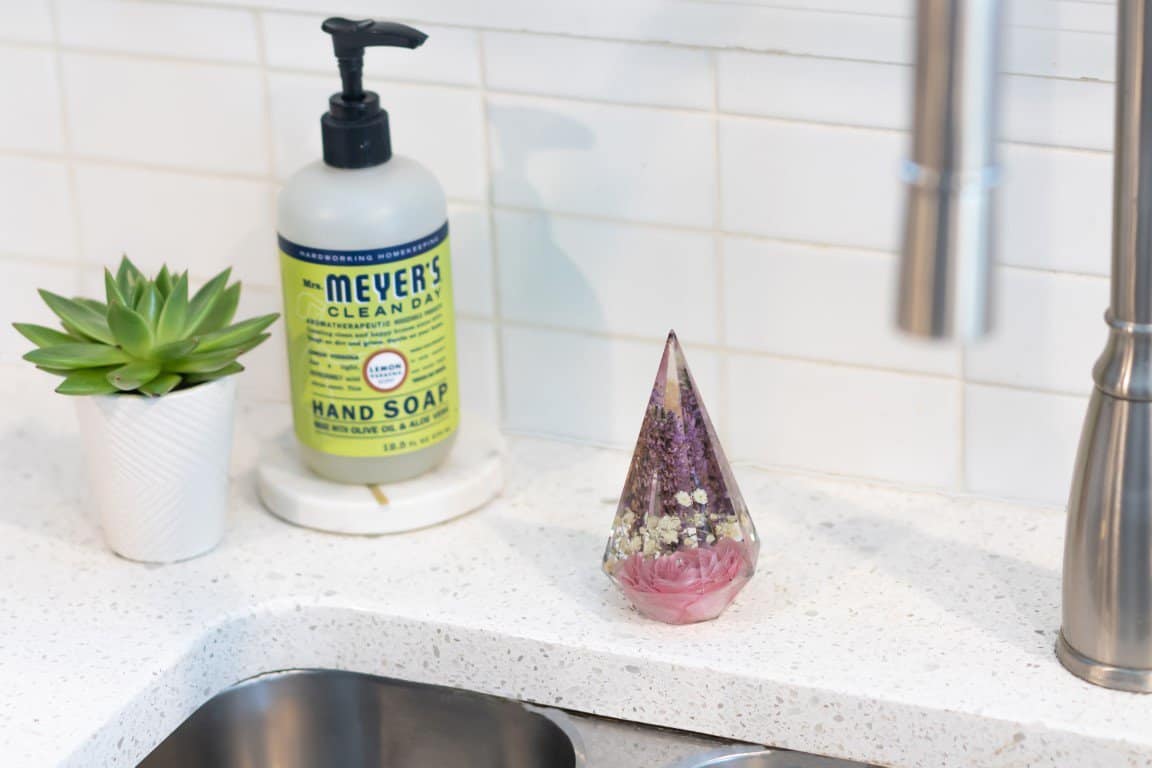 I was so excited to take the casts out of their mold as I was waiting for them to cure. I couldn't believe how beautiful they looked when I removed them. Every time I look at them it brings me back to my wedding day. If I would have paid someone else to cast them, I would have waited at least 6 months to see the final result. Within a week, I now have a mold in my living room, one in the bedroom, and the ring holder by our sink. If you're like me and couldn't stomach paying that much money for flowers that you'll never see again, you should at least watch the tutorial video and see if this kit is for you. I'm so happy my flowers will last forever!