Boutonnières are a traditional part of the groom's and groomsmen's ensemble, and usually they're made from flowers. However, there are plenty of alternatives. Just check out these 4 attractive indie artist boutonnières that have no flowers involved!
Peacock Feature Boutonnières
These beautiful peacock feather boutonnières made by JacquelineAhne on Etsy are perfect for a peacock-themed wedding. It's a great alternative to flowers and is just as attractive.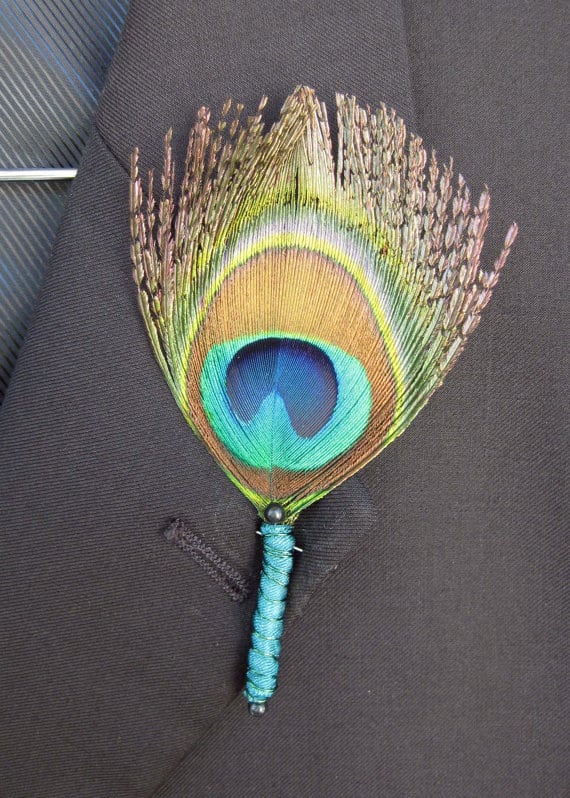 Rustic Balsa Wood Boutonnieres
These beautiful boutonnières are created from balsa wood and are elegant and rustic; perfect for a country charm wedding. They're made by ReflectGlamour on Etsy and will last forever, so they make a wonderful memento as well.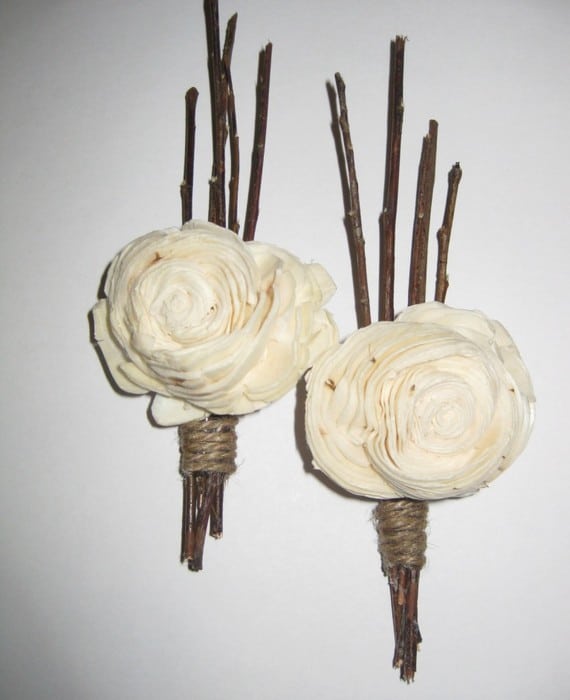 Winter Wonderland Boutonnière
This beautiful option is perfect for a winter wedding and features sparkling silver leaves, leaf elements and a whimsical feather. It's created by SparkleandPosy on Etsy and is another boutonnière that will last forever.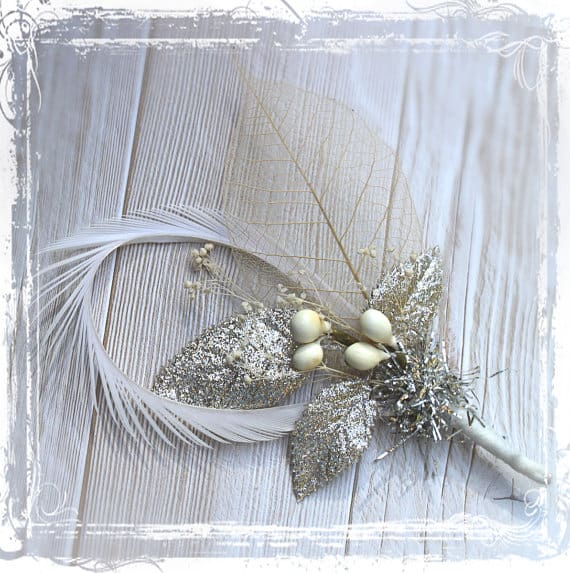 Purple and Silver Wedding Boutonnière
This beautiful rich purple colored boutonnière is created from fabric, artificial leaves, feathers and more. It's a gorgeous option and a wonderful color. Created by EmilyKBotanicStudio, it's a wonderful option for brides who love purple.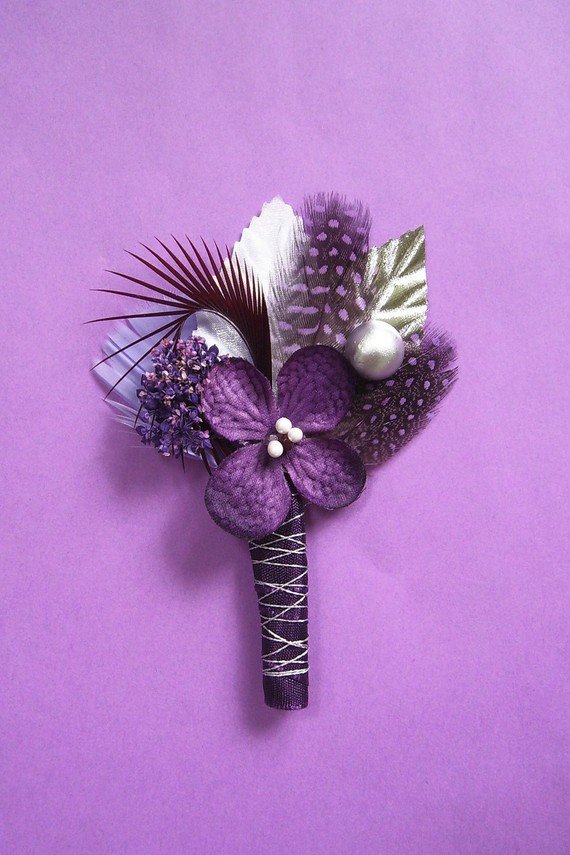 There are a great number of alternatives for boutonnières that will look sharp on your groomsmen and your groom, and you don't have to order flowers at all!