All those days and months of meticulously planning your wedding are now over. You've said your vows and you've had your party. You're finally married and you're on your way to enjoying your days with the person you love the most.
While the idea of settling down in your home and just cozying up with your partner all day seems tempting, you still have loads of things to do right after your wedding day. To help you conquer all your post-wedding tasks, here's a list you can use as a guide.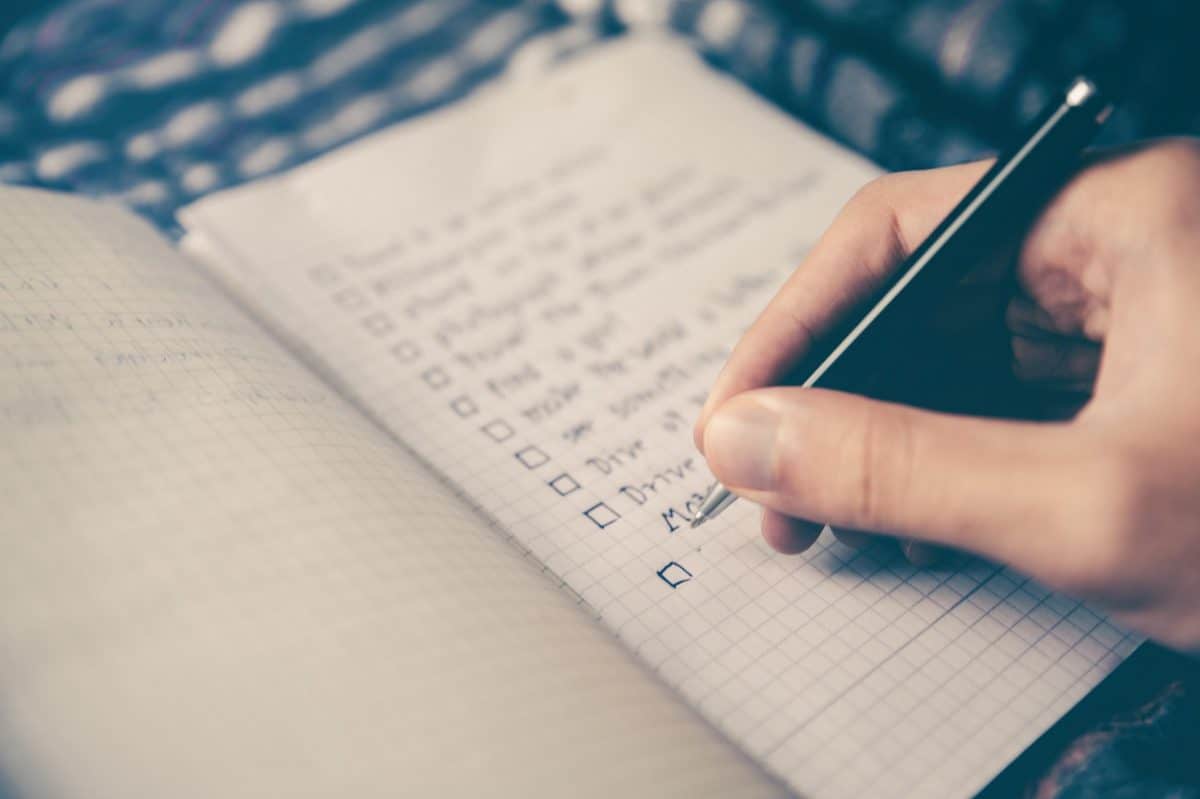 Preserve your gown
That gown you've dreamed of wearing on your wedding day totally deserves to be preserved. It's one way to treasure one of the most important days of your life.
While it's perfectly fine to wait up to 6 weeks after your wedding, it's best to get your gown cleaned a few days after the ceremony. If you'll be leaving for a honeymoon trip, you can ask your maid-of-honor or a family member to take care of the dress while you are out.
Get it professionally cleaned and have a skilled preservationist take care of your gown. However, before you actually hand it over, make sure that you know their procedure as well as any warranties that come with it.
Ask for the price. Stain damage, the complexity of the dress' beadwork and the train length can affect the cost of the process.
Send your thank you cards
Try to squeeze in the time to send your thank you cards. The task may take you a long time to finish, particularly if you have about 150 personalized notes to write, but it needs to be done.
You can make it more manageable by creating a list and dividing it into two. Spend about 15 minutes each day to write everything.
Now, writing thank you cards doesn't have to be that boring. You can do it over a bottle of wine.
Check your gifts
After opening your gifts and sending out your thank you cards, the next thing you have to do is to take an inventory of everything you've received.
Write everything down and check if you were able to get everything you need. See if there's anything you can return for something you and your partner need more.
And while you're at it, you may want to take down your wedding registry. You could actually leave it up for a couple of months after the wedding, just in case there are still people who'd want to send you something. However, don't leave it up for too long. If you feel like no one's going to add more to your registry, don't hesitate to put it down early.
Change your name
If you decide to change your name, you need to get the process started as early as possible. Change the name on your license, social security card, and bank accounts. You may also want to tell your employer about changing your name.
You may also want to change your status on your social media account.
Check your finances
This is one of those things newly married couples fail to address early in their marriage. Failure to address finances after getting married often leads to complications and arguments later on.
With that, you may want to get a piece of pen and paper and put all your debts and assets together. It may sound terrifying but it needs to be done. Write down everything you need to pay off and what you have left after the wedding.
Once you've seen the bigger picture, figure out what you need to do next. Determine the debt you'll be facing and find ways to grow your money.
While it's not necessary to combine bank accounts, it's good to set up one where you can keep your savings as a couple. Additionally, you may want to update the beneficiaries on your accounts as well.
Money is one of the most common reasons why couples divorce. Partners who are able to handle financial problems together are more likely to survive and come out a lot stronger after.
Travel
Millennials love to travel and as newlyweds, you should definitely do the same. Don't feel guilty about taking the time to relax and stop running around after your wedding. Go ahead and travel.
Remember, those days after your wedding are literally the days you can never go back to. With that, try to keep that period as memorable as possible.
Carefully decide where you'll go. Your style and preference will be different from your partner so make sure that both of you are involved in picking your destination.
Plan well in advance. That way, you won't end up spending too much money on your trip. It can also help if you started saving even before your wedding. Now, while it's important to keep track of your budget during the trip, don't dwell too much on it. Stressing out about money will just ruin the experience for you.
Also, manage your expectations. Even if you planned the whole trip to be exciting and refreshing, there will be times where you'll feel the need to just relax and spend the whole afternoon in your hotel room.
Prepare Your Home
Whether you already have an apartment or a brand new house to live in, this is the perfect time to prepare it for your soon-to-be growing family. If you're already satisfied with the amount of spaces and rooms, you can now talk about home decorating and furnishing. Do you like your house to have a contemporary feel? Or does your spouse prefer a more traditional look? Would you choose to purchase from reputable Amish wood furniture stores or from Big-box?
Since the options are endless and can be overwhelming, you can spend weeks or even months searching inspirations on Pinterest or doing trips to stores until you find your ideal match. Aside from it being a stressful yet fun activity to newly-weds, this can also lead you to know more about your spouse's taste and preferences on things.
Conclusion
The days before your wedding aren't just the most stressful period of getting married. Believe it or not, the days after your big day can be overwhelming and exhausting, too.
If you're just about to get married, it's important to get a clear idea of what's going to happen. While marriage is great, it doesn't mean that it will be pure fun and happiness. There are a lot of serious things you need to handle early on if you want to avoid problems in the long run.
And if you've just been married, it's perfectly fine to take things slowly but make sure that you're ticking off the items in this post-wedding checklist. Conquering them early means you'll have more time to focus on the more important things in your marriage.