Click image to enlarge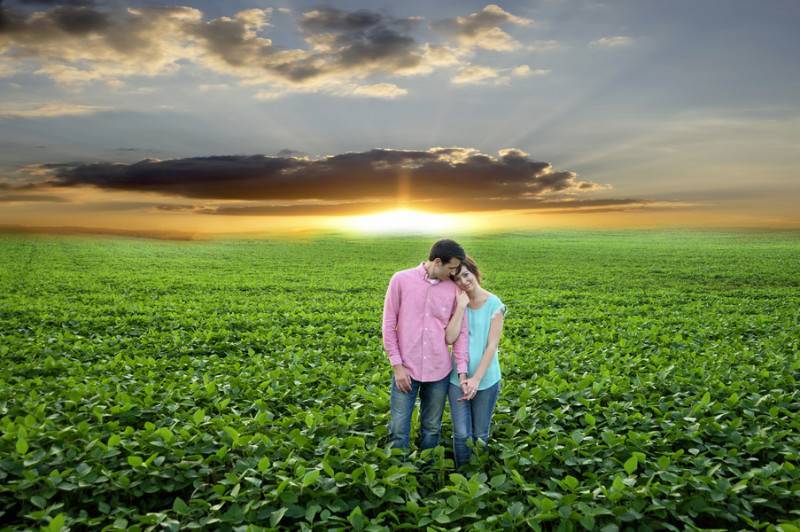 Like. Click to Vote
>
I can go all day describing and adoring that view – it is just breathtaking. And to have some of the most important photos of you and your significant other's life shot in this kind of beauty – it truly is a magnificent moment to behold. That vast amount of greens, that beautiful sunset, and the two people who are head over heels in love with each other, if that isn't the equation for the perfect outdoor shoot then I don't have no idea what is. But aside from this view, our couple also had their photographer take shots of them in various locations, all of which are a nature lover's dream! Congratulations Lesley & Jamison!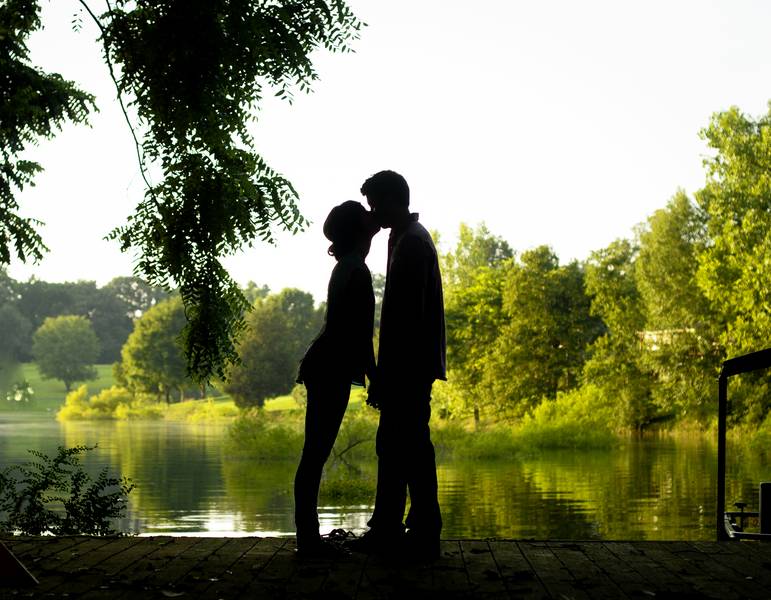 Photographer:
The beginning of Jamison and Lesley's story starts with a slight disagreement. Lesley is under the impression that they met one night when a mutual friend invited them to an Applebee's for dinner. While Jamison believes they met at a church during a student service. Regardless of how it started, they both grew close and did so quickly. Jamison was able to convince Lesley to give him her phone number by using this line, "Give me your phone number so I can wish you happy birthday tomorrow." It really shouldn't have worked and took much longer than he hoped, but it finally did. After that Jamison and Lesley started talking…a lot…and becoming best friends. Phone conversations lasted entire nights and texting absorbed crazy amounts of our life, and that was back in the days of non-iPhones; so, they really had to work for long texting conversations. There was an evening that Lesley was working a floor set (through the night) at American Eagle; so, Jamison decided to stay up late to keep her company via text message. Lesley called Jamison on her break and as the conversation was wrapping up and she was heading back to work, Jamison said "I love you" for the first time and in that moment, she was ready and excited to say, "I love you too."
Fast forward to over four years later. After lots of I love you's and some I hate you's (that they didn't really mean) by the grace of God and the support of amazing family and friends, they made it to their wedding day. They learned the value of doing life not only with one another, but also with an incredible community of people that surrounded them. The journey they had together through friendship, dating, and engagement was one that prepared them not for a life simply spent together, but a life spent focused on serving God through their relationship. They think marriage is fun and their love is strong, but what they value most is that their love is honest and real. Whatever the next years hold for them individually or as a family, they're ready to do it alongside one another.

Vendors
Photographer:  Lisa Price Photography