Nobody would dislike a wedding flower crown. They are the best for a finishing touch to wedding hairstyles. Many of the bride's may agree too, that flower crowns being so versatile, we get dumb at setting up or creating a wedding flower crown.
A vibrant flower crown will give yo u a great fresh look if you are having a summer wedding. You could even add a Bohemian vibe to your wedding just by making an effortless flower crown. Wedding flower crowns may even make you look angelic.
Floral wreathes, baby's breath are some great flowers to add to your crown and these will stand out to be the best accessory for your wedding hairstyle.
If you want to find a flower crown that suits you the best, make sure you consider at least these two factors:- Your personal hair style and the weather or climate at your wedding.
A wreathe with small white flowers mixed with tiny pearls gives a light and delicate effect and is the best for spring time wedding.
An effective crown could be necessary for a tropical wedding, made with a mix of bold colors. To add a touch match one front flower with the color of your lipstick.
Wedding flower crowns are even great for winter weddings. Add some greenery with deep burgundy and plum shades. Add a winter touch by sprinkling some snow on your crown as well as your hairs.
Get ready to add a lovely touch to your wedding hairstyle using great ideas of wedding flower crowns. Put an eye on below listed 25 wedding flower crown ideas that will help you to keep up a perfect wedding hairstyle.
Backyard Wedding Crowns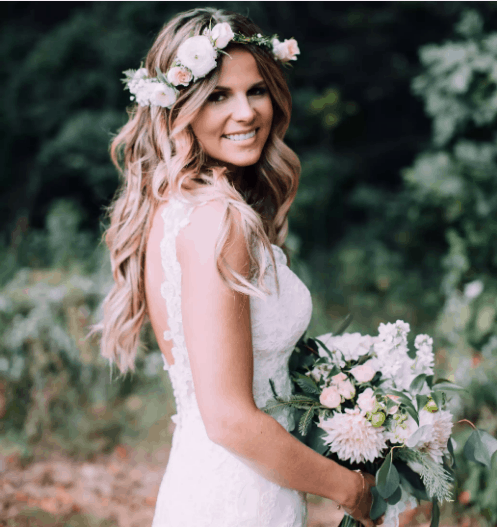 This bride wore a flower crown of white ranunculus, porcelain spray roses and baby's breath that stood out to be the best for her backyard wedding.
Tropical Wedding Crowns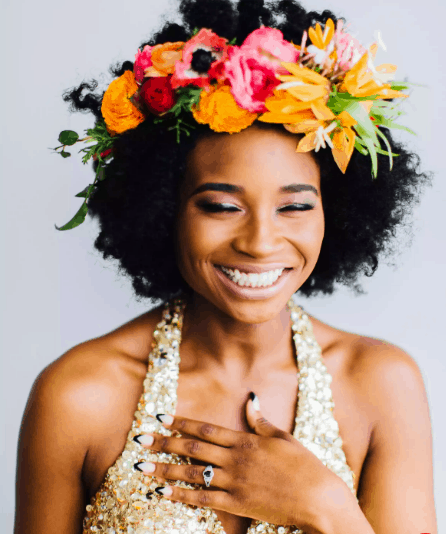 A wedding flower crown full of flowers in bold and bright colors is great for tropical destination wedding.
Bohemian Vibe Crowns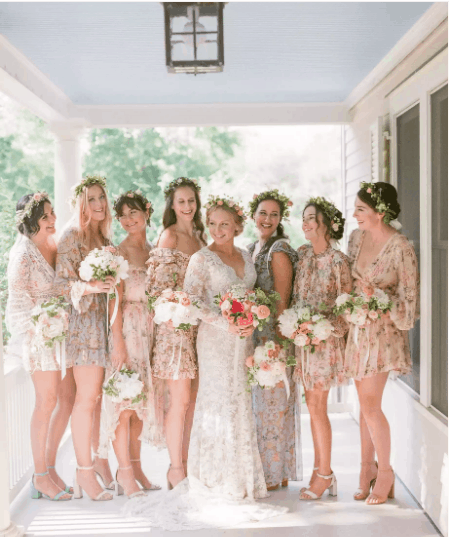 Making the bride and bridesmaids wear delicate flower crowns will add a bohemian vibe to your wedding. This idea also took place at Annie starke's at-home wedding.
Just Greenery Crowns
You actually don't need flowers always for your crown. Just some good shiny greenery will do the same.
Beads Crowns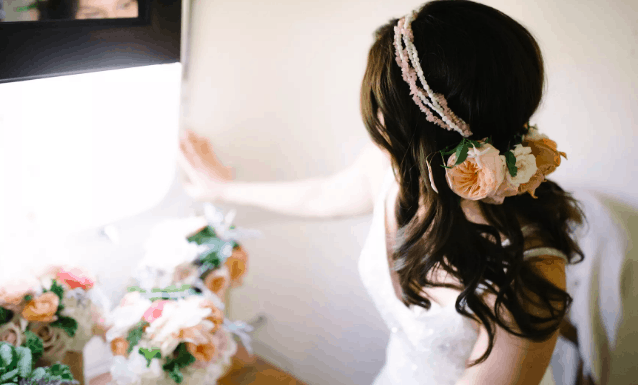 Adding beads to your crown will give a playful twist. Plus this will let you save the blooms for the back.
Red Bloom Crowns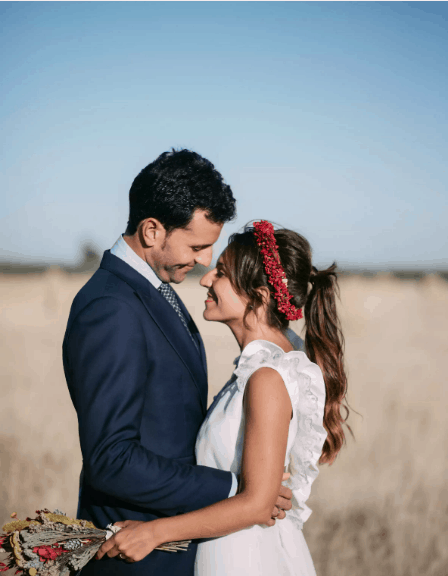 Wedding Flower Crowns not necessarily need to be mix matched. Even a simple plane crown made of bright red blooms works as great as others.
Lush Flower Crowns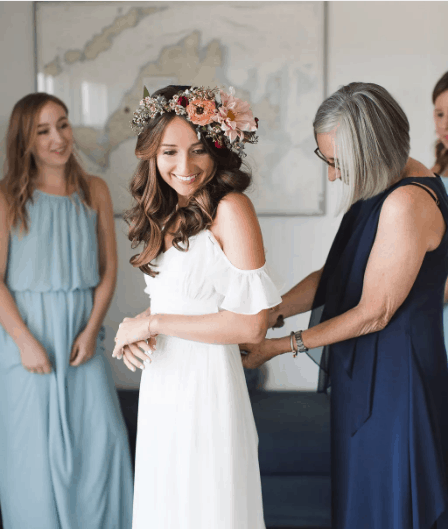 A flower crown made out by mixing various colorful blooms is best you could do with your simple and lovely wedding dress. This will give a lush effect to your crown.
Beach Wedding Crowns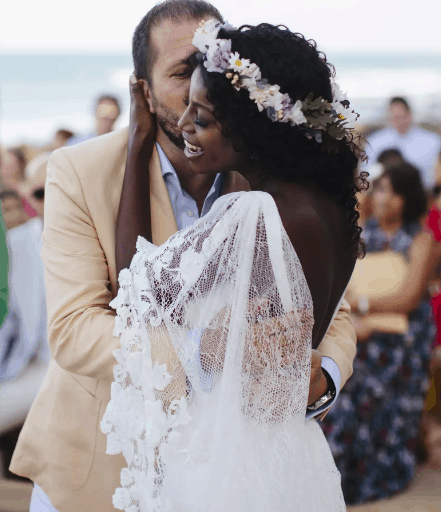 Make an effortless beach wedding crown just by using or mixing lilacs and daisies like the one in above picture.
Classic Crowns
Green and White have always been a Classic color mix and this will surely work even for your wedding flower crown.
Angelic Crowns
Mix of white and green is classy but a wedding crown made by mixing the two will give a great positive angelic look. Use some white buds with natural greenery.
Colorful Blooms Crowns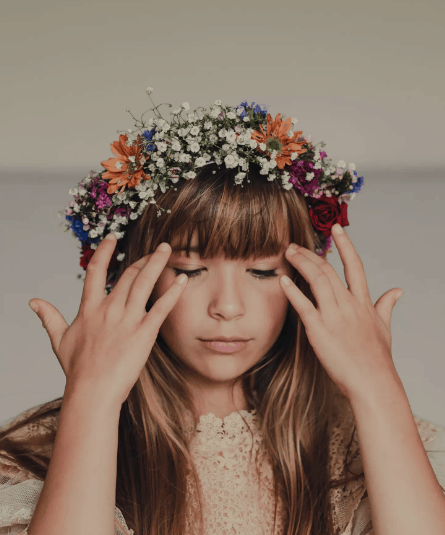 Add a precious touch to your crown just by mixing it with some colorful blooms.
Floral Crowns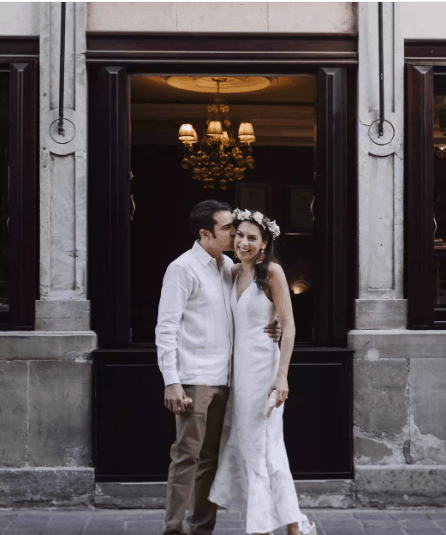 A crown made of complete white blooms, buds is surely perfect with your white wedding dress.
Large Lush Crowns
Make a large crown full of a specific colored bloom and this will help you to be unique and present a lush punchy wedding flower crown.
White Rose Crowns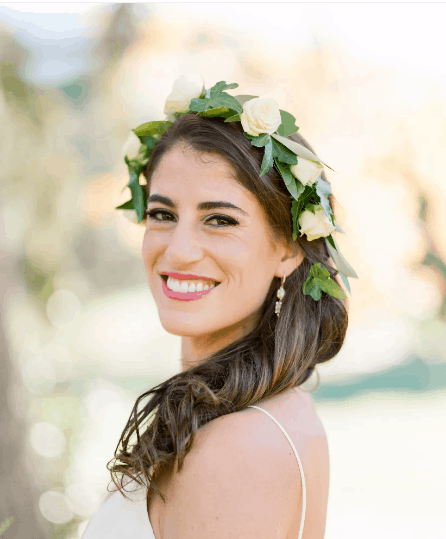 White everywhere throws simplicity. Add this simplicity to your crown with a wreath of white roses.
Bridesmaids Crowns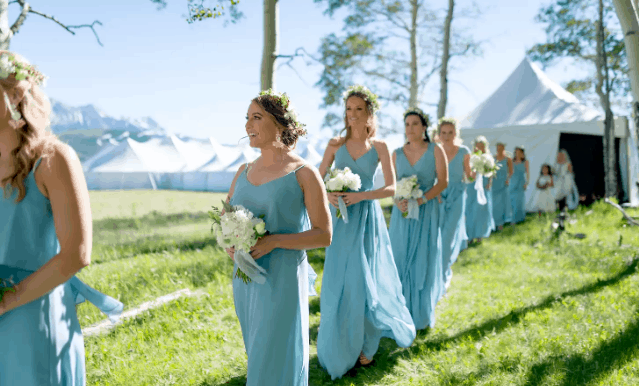 If you don't want to wear a crown yourself but you love flower crown vibes, then just make your bridesmaids wear flower crowns of floral wreaths.
Hair Accessory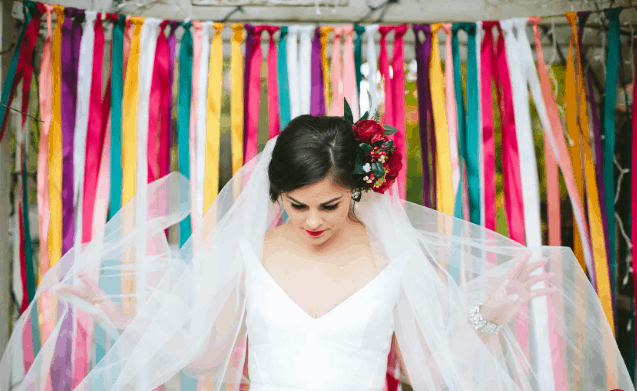 It's never necessary to wear flower crowns only instead wear a bunch of bright red blooms as your hair accessory and this will be a fun unique memory for your wedding.
Berries mixed Crowns
For a unique twist add some berries mixed with greenery to your crown.
Blossom Crowns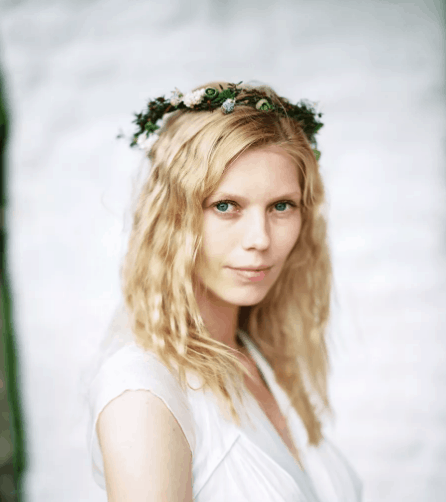 Delicate blossoms with a touch of lavender could be a great choice for many brides.
Exotic Flower Crowns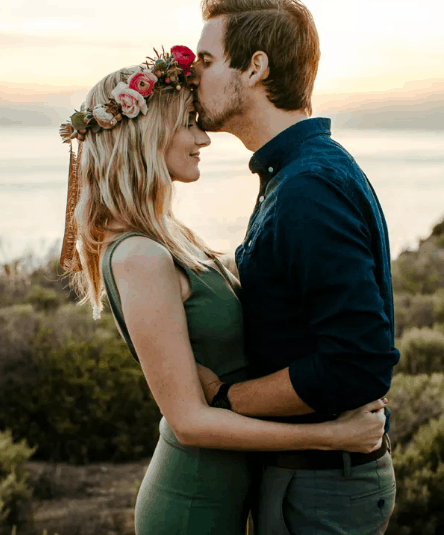 Mixing bright pink flowers will give a exotic effect to a tropical destination wedding.
Heavy Bloom Crowns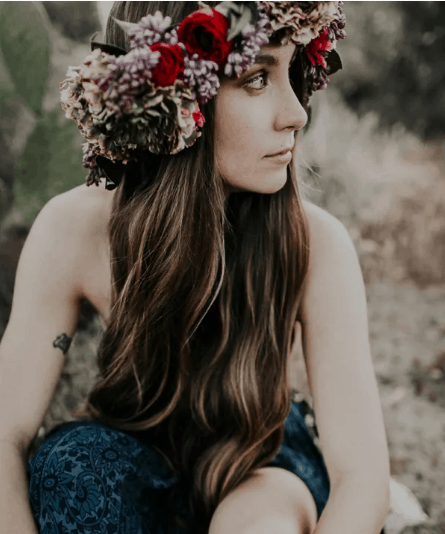 Mixing flowers are always not great, mix a heavy bunch of various blooms to make a heavily effective crown.
Ribbon Crowns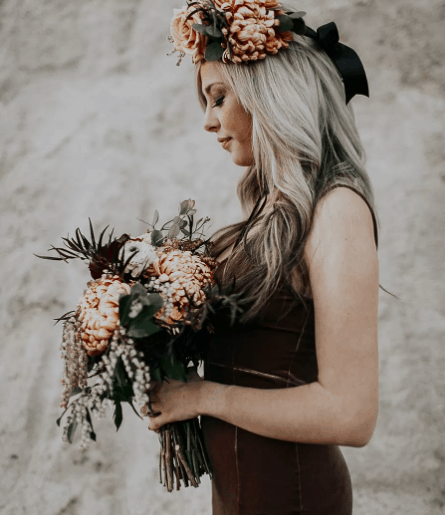 Not necessary to keep your crown alone. Attach it with a ribbon at the back for an edgy feel.
Winter Crowns
Create an effortless winter crown by mixing various white blooms with greenery and sprinkle a little amount of snow for a better winter crown.
Petal Crowns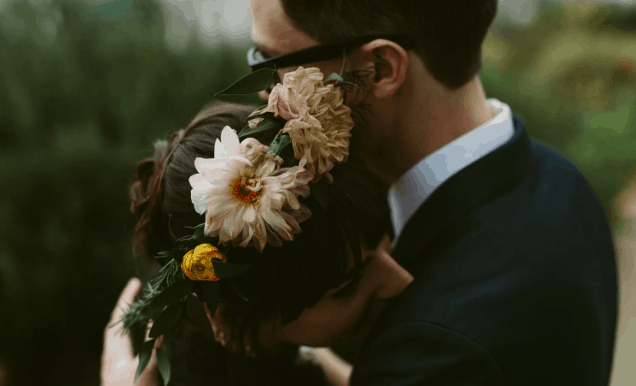 Where using blooms are common for flower crowns, adding petals will give a vintage look to your crown.
Mixed Crowns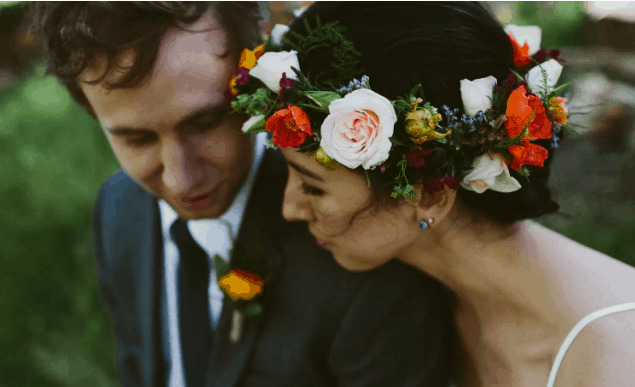 Choose a mix of some bright and bold blooms, herbs and greenery for your crown.
Floral Crowns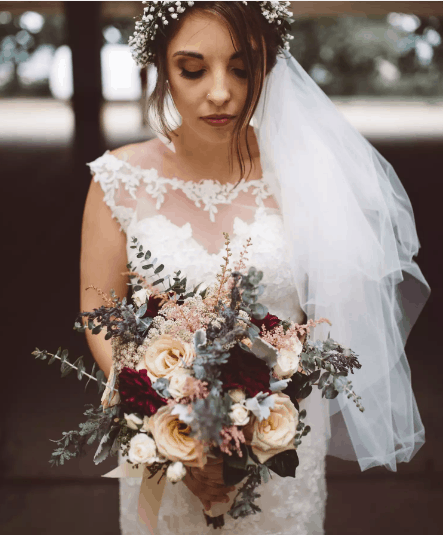 Use delicate florals and make an effortless effective crown.