It used to be that brides and grooms considered rain on their wedding day to be a bad omen. These days, couples aren't as superstitious as they used to be, and a rainy wedding day offers up some unique opportunities. Check out these benefits of a rainy wedding day!
Rain Boots
Go for a rainbow effect, color-coordinated or matching rain boots.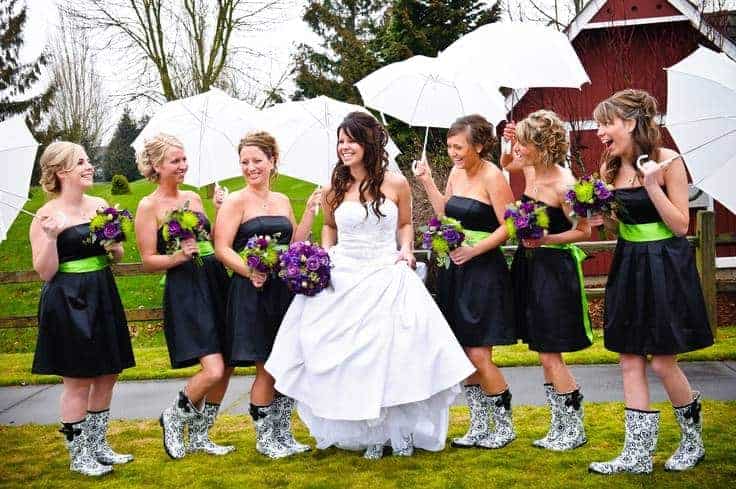 Instead of high heels, purchase rain boots in your wedding colors for yourself and your bridesmaids.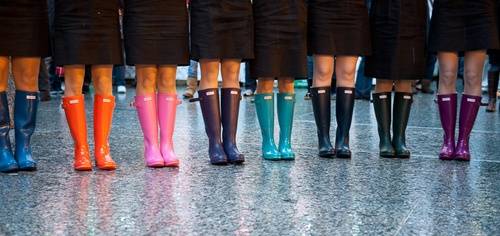 These are adorable when paired with a dress and make for an excellent photograph.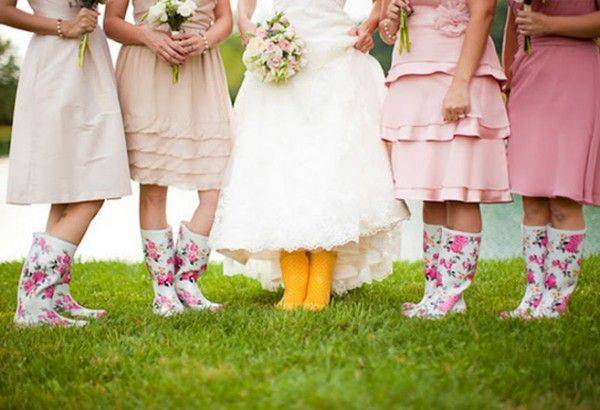 These can be purchased in advance for brides who are planning their weddings in the rainy season of the year.
Umbrellas
Umbrellas just have an elegant quality to them. A rainy wedding gives you a unique opportunity to include umbrellas in your ceremony (if it's outdoors) and in your wedding photos.
Umbrellas in clear can be stunning, as well as those in full color.
They look fantastic in photos with the bride and groom as well!
It's best to purchase umbrellas ahead of time in the colors you want, since it's impossible to predict rain as far in advance as your wedding day!
In addition to the fabulous photo opportunities, there are a few other benefits to a rainy wedding day. During the spring and summer, for those having an outdoor ceremony, rain cools the day and prevents your guests from getting too warm. If it should happen to rain on your wedding day, embrace it and make the best!