Tying the knot with your significant other will be one of the most monumental landmark events of your life, which is why detailed planning and so much excitement will fill the days leading up to the special occasion. However, there is definitely no 'one size fits all' decor plan when it comes to selecting your wedding theme and we have come a long way from the traditional white wedding setup. As more and more brides-to-be search for ways of making their wedding a one of a kind occasion, unique ideas are far less unique. However, there are several ways you can personalize your wedding and solidify the most unique event in your memory forever. Below we have compiled a list of wedding ideas that you have probably never seen before to help you create a one of a kind atmosphere on your special day.
Bohemian Glam
While boho weddings are definitely no secret, bohemian glam may be a setting you find hard to imagine. Rather than overindulging in natural elements and neglecting the elegance of traditional white weddings that most of us dream of as young girls, bohemian glam wedding decor blurs the lines and creates an incredibly intimate setting, without losing the elegant charm of a traditional white wedding. You will be able to showcase mystical boho decor items and opt for more luxury additions such as relaxing indoor water features that boast natural charm. The bohemian glam wedding will be a mix of nature-loving elements and luxury spun into one breathtaking experience.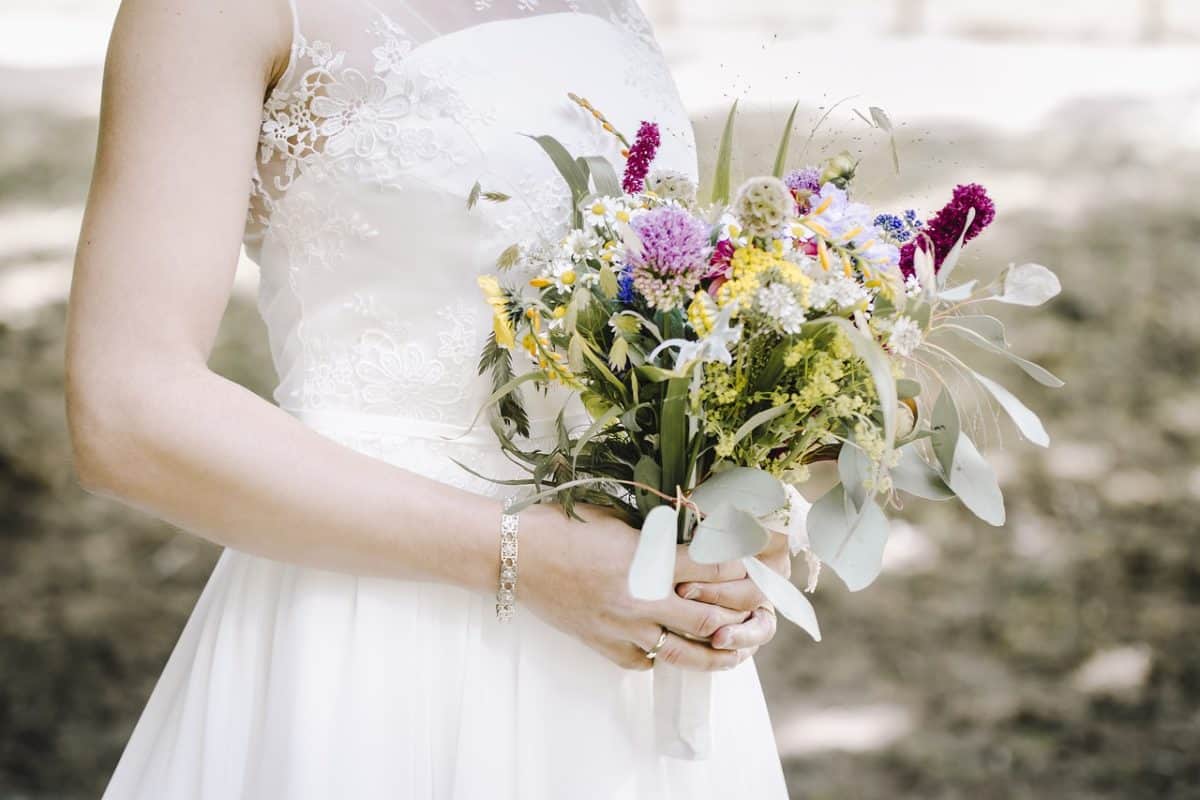 Evening Bliss
Beach weddings may be incredibly popular as the background scenery is pretty much unmatched. Although, we've hardly ever heard of a wedding that takes place under a starlit sky. There are ways to pull off this kind of wedding without ultimately getting married in the dark as you could incorporate several large romantic candles, outdoor pathway lights for the isle, and even some twinkling fairy lights around the alter that will provide enough lighting to allow your guests to see your and your significant other tying the knot while providing a most elegant amber light setting that is extremely romantic too. If the idea of getting married at night does not entirely appeal to you, you could also consider a charming outdoor sunset wedding. You don't have to get married on the beach to take advantage of natural scenery as there are various gorgeous outdoor wedding venues that will get most of your decor stress out of the way.
Playful And Fun
So many couples endure endless stress when it comes to deciding on a theme that guests will appreciate while wanting to stray from traditional white weddings and the general level of discomfort they tend to hold. If you are worried about planning a luxury event that will have you and your significant other, as well as your guests, feeling less themselves, you could consider playing the evening down without neglecting wedding charm. Rather than opting for elegant decor and gourmet catering, you could consider brightening the event up by opting for colorful sweet treats and sparkly things. This idea can be pulled off well without showcasing something similar to a kiddies party by planning carefully and opting for catering that will draw the line. Therefore, rather than giant helium party balloons, you could incorporate large round lanterns in fun pastel colors and ensure your decor items are suitable for a fun-filled playful wedding setting.
Dine Under A Tree
Wedding receptions are usually held in a hall or indoor setting, which is why dinning under a tree may sound a bit odd. However, by using a large outdoor tree as a centerpiece for the dining area, and laying out tables around the tree, your guests will have an undeniably magical experience. You could also kick things up a notch and use the tree for lighting by having fairy lights and lanterns hung from the branches. The atmosphere will be unforgettable along with your mystical outdoor wedding. To ensure there is sufficient lighting, you should also include candle clusters or other delicate light settings on each table.
Ceiling Of Lights
Another incredibly unique way to get a similar feel to a wedding reception under the stars is to create a ceiling of lights at the indoor venue. The ceiling should be covered with lights draping black fabric and several small lights should dangle from above. You will need to make sure the indoor venue is not illuminated with light walls and that ambient candles decorate tables without affecting the main decor element, which will be the ceiling of lights.