Can you believe that we're bidding farewell to summer already? But don't fret because we've got something special for you to truly celebrate the glorious outdoors! This whimsically and beautifully designed theme by Amber O'Dwyer of Every Detail Designs is a combination of fuchsia, green and accents of gold is more than enough for you not to miss the freshness of summer. Amber really planned this amazing shoot with a vision of that outdoor chic vibe that fits the modern wedding designs. This stylish inspiration illustrates a simple, outdoor look that showcases style for a bridal shower or an outdoor wedding. I know you'll love the combination of emerald and fuchsia dress up with elements of gold. With a theme concept off "prince charming" meets "the frog price", they added in a small frog price to accent. Keep scrolling through these photos taken by Marine Beher Photography and feel the warm, simple yet inviting style of this outdoor stylish and chic wedding décor inspiration.
We're All About the Details!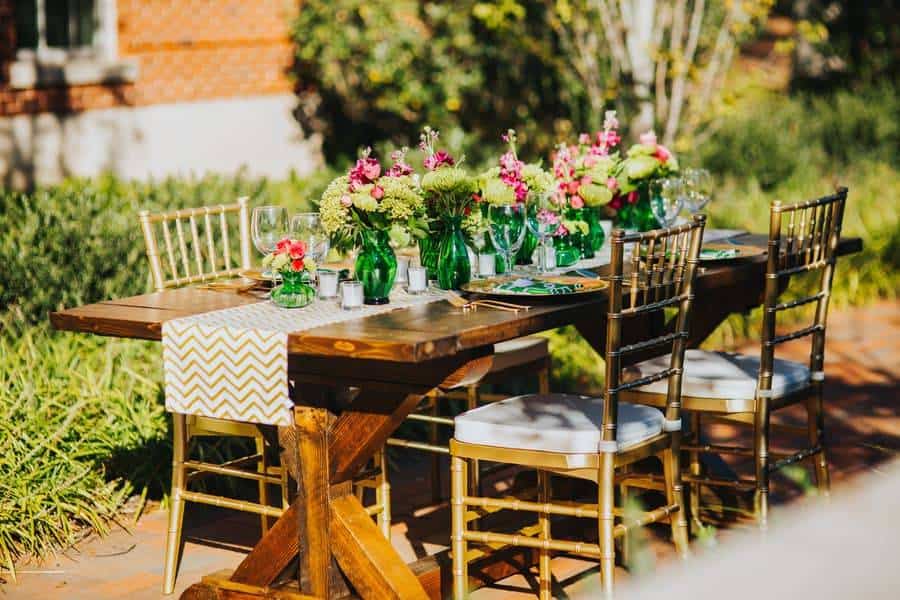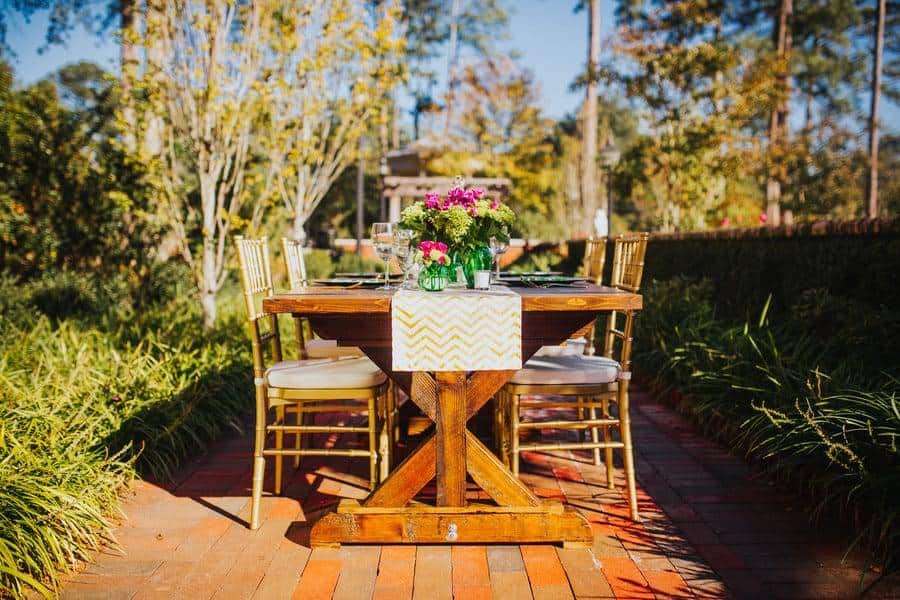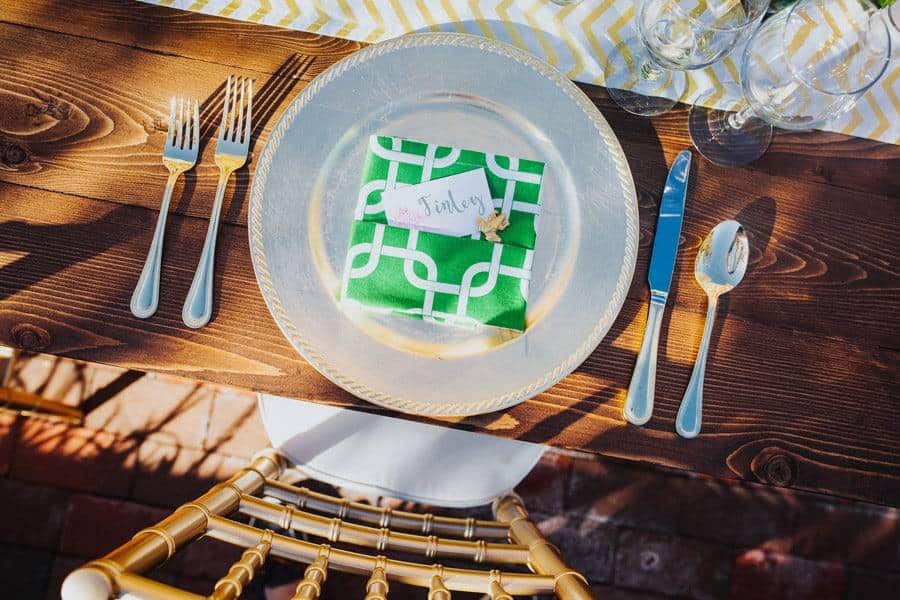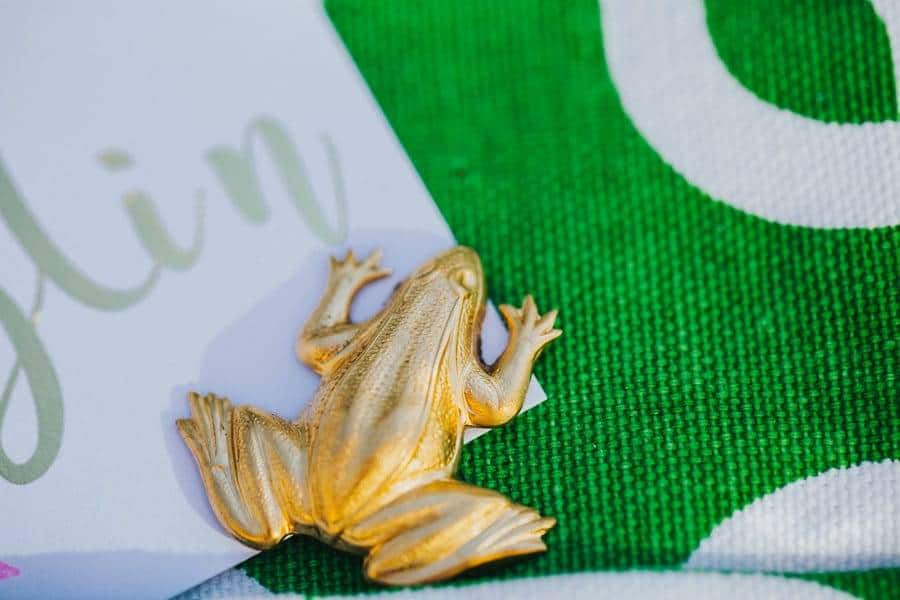 Take this Advice
Always be true to your ideas and wants for your wedding day. DO NOT allow the desires of other for YOUR wedding to over ride how you envision your special day. Have fun with the design process. And if having fun with design isn't your bag, hand over that process to a professional who does! Their excitement and enjoyment over designing and planning your wedding is contagious and well worth the $$$! ~Martine Beher/Photographer
About the Photographer
Martine Beher Photography: I set myself apart with my candid, organic, natural style and laid back approach to shooting. When I say laid back, I don't mean in my approach to my business, but I want you to feel when we leave that we are friends and you are just as comfortable in front of my camera as if we were hanging out taking selfies like teenagers. I love weddings. But I love everything that comes with it. Engagement shoots, bridals, boudoir, family portraits, couple portraits, pics of little kids of the dance floor and details. It's all a chance to expand creativity and capture the emotion of the moment. I work mostly in Atlanta, Georgia and I do travel with travel fees in addition to my packages. My average wedding is $22o0, but pricing range from $1500-$4000. Customers can contact me through my website photographybymartine.com or directly email me. Every Detail Designs: Operates in Atlanta, GA and can assist with destination weddings. For pricing and contact, check out the website.
Vendors
Event Planner: Every Detail Designs
Photographer: Martine Beher Photography