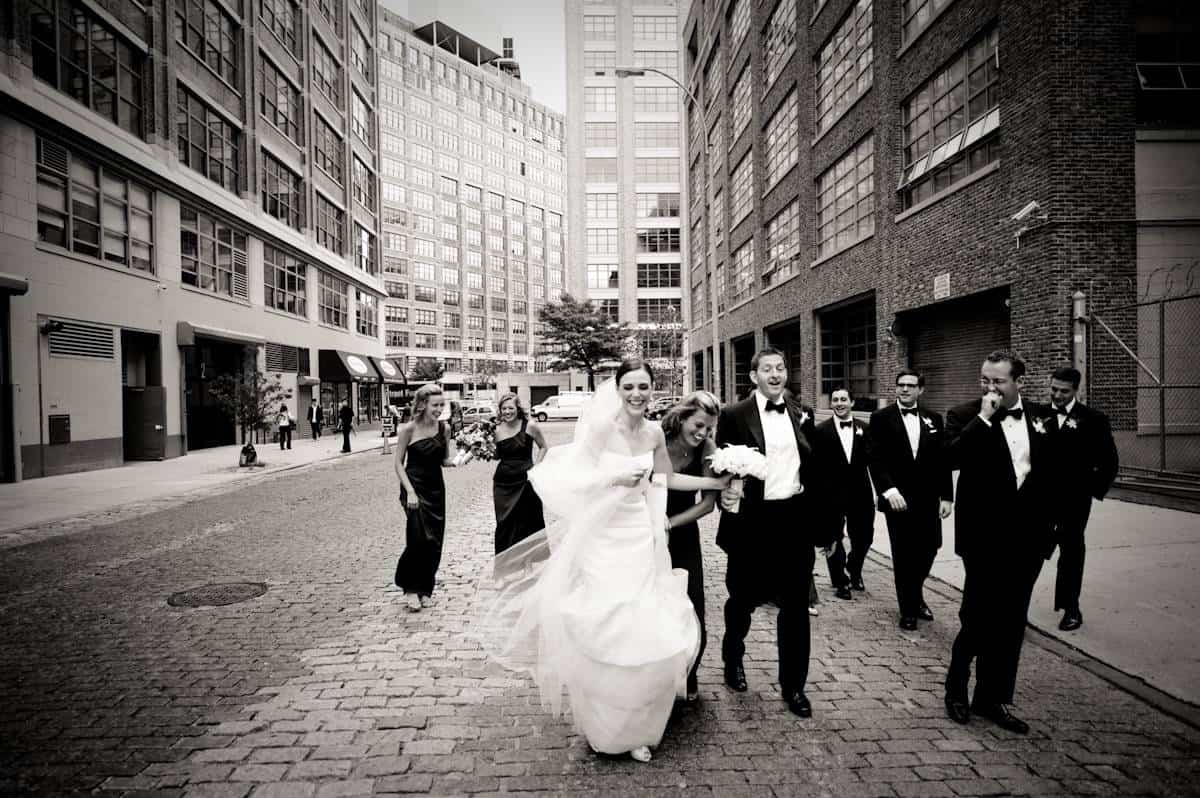 With the immensity of New York City, you would think that there are countless places to hold a wedding, from countless churches of every possible religion and domination to parks and myriad rental spaces. Still, all that city glamor comes with a price and NYC celebrity weddings are known to cost a pretty penny. So, what are NYC  celebrity weddings like especially since they can pony up the dough? In short, they're exactly as the bride and groom want – everything is possible and with an unlimited budget, any type of wedding can be achieved. Let's look at a few notable events to see how some famous New Yorkers tied the knot.
Favorite NYC Celebrity Weddings
 Vanessa Selbst and Miranda Foster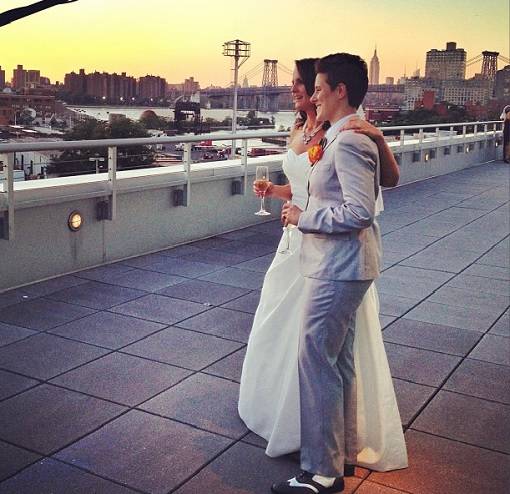 ​
​As a former upstate school teacher, Miranda Foster is not the typical celebrity and it's often her partner that gets all the recognition. For those in the know, Vanessa Selbst is a professional poker player who has amassed a fortune in winnings. Playing in high stakes games and tournaments online and around the world, Selbst has become a fixture in the scene and has opened the doors to what was once a male-dominated game by showing that women could compete and win just as well as the boys. For their NYC wedding, Selbst and Foster went a bit more low-key than other celebrities, which fits the pair's tendency to stay away from the spotlight. Similar to Ylorie & Brian's ceremony, the event was held in up-and-coming Brooklyn at a rooftop terrace that was a perfect match for the smaller crowd and more intimate proceedings. With the Empire State building and the East River creating a magical backdrop, the pair relied on a friend of Foster's to lead the ceremony. While both are Jewish, the marriage had a modern spin with the performance of a spoken word poem and important friends and family members delivering speeches. For the reception, a DJ was hired and the partners and their guests danced the night away.

Derrence Washington and Nick Denton
For a look at the other side of celebrity weddings in NYC, a recent one that proved to be a popular news item was Nick Denton and Derrence Washington's marriage. Can't find a rooftop terrace or church that fits your needs – why not book the American Museum of Natural History? With a specific idea in mind, the couple did exactly that, renting out the space and holding all parts of the ceremony in the hallowed museum. With the universe as theme for the event, Denton and Washington had passages from Carl Sagan and Frank Herbert picked out to give the feeling of vastness out there and how special it can be to find someone with whom you would like to spend the rest of your life. The universe-theme was continued by a trip to the Hayden Planetarium where guests were treated to a nearly hour-long exploration of the stars and other celestial bodies to be found in outer space. Like Selbst and Foster, Denton and Washington may not be the most well-known celebrities in the city, but it's likely that you have come across their work before. Washington is an actor that appeared in Hipster Treatment and The Trinket. Denton is the magnate that created and built the Gawker media empire – the mind behind sites like Gizmodo, Jezebel, Lifehacker, and countless others. If you've spent any time on the Internet (you're here, aren't you?), then you've probably been on one of Denton's sites.
Mottola Carey and Tommy Mariah
​


​The American Museum of Natural History may be cool, but it may not be the craziest, most opulent NYC wedding. That title could arguably be given to singer Mariah Carey and Tommy Mottola, head of Sony Music. When the pair announced their engagement, luxury was considered a given, but the actual ceremony went above and beyond what many expected, with the model being the royal wedding between Princess Di and Prince Charles. On the guest list were a diverse cast of characters, ranging from rockers Ozzy Osbourne and Bruce Springsteen to Barbara Streisand and Robert DeNiro. To start, the venue for the event was St. Thomas Church, an iconic and enormous Manhattan landmark that dates back to 1823. To fit with the stately manner of the location, a choir was brought in to provide musical accompaniment as Carey walked down the aisle. To take care of the extravagant expenses, Mottola set aside a budget of $500,000. Of course, one of the most interesting parts of the marriage was Carey herself. Dressed in an amazing Vera Wang wedding gown ($25,000) complete with a 27-foot train and a tiara filled with diamonds, Carey was the epitome of the princess at her wedding. As if that was not enough, the aisle was attended by 50 flower girls spreading petals under her feet.
​Sarah Jessica Parker and Matthew Broderick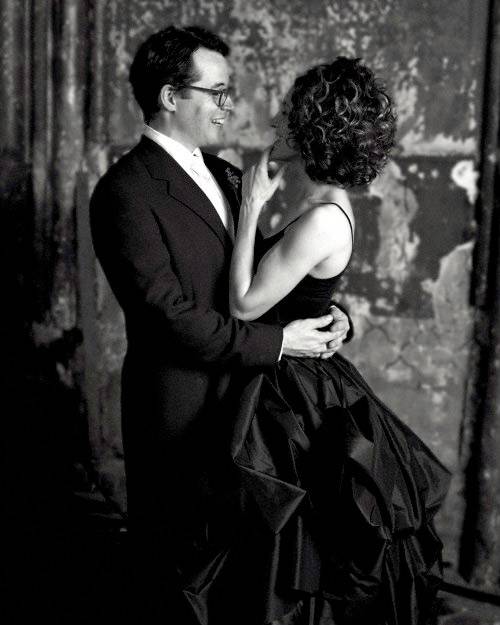 ​If unusual is your thing, then the marriage between Matthew Broderick and Sarah Jessica Parker should be just what you're looking for. Parker made the rare choice of a black dress rather than white. To join in the fun, Broderick wore an off-the-rack suit, certainly not the obvious choice for the prominent actor. In fact, the entire wedding was surprising; with most of the small crowd of 100 thinking that they were coming just for a party. With the audience trapped, the ceremony was completed, and Parker and Broderick were married. While some may scoff that Parker's and Broderick's wedding was not formal enough, one thing is for sure – their ability to keep everything fun and simple has helped them in the long run. Many celebrity marriages fall apart after just a short time, but this couple has been together for 17 years and is still going strong.
NYC weddings are nothing if not inspirational. From Michael Douglas and Catherine Zeta-Jones sending out hologram invitations for a marriage that cost a rumored $1.5 million to the intimate Il Buco restaurant setting that played host to the wedding of Christina Hendricks and Geoffrey Arend, the options are infinite and the possibilities endless. While not everyone can afford one of these luxurious weddings, they can serve as a good basis where strong ideas can be found.