Kayla and Michael's wedding absolutely gorgeous down to even the tiniest details. The venue itself screamed traditional elegance. Kayla's wedding gown made her look like a real-life Disney princess. And, of course, Michael exuded the charisma of her Prince Charming. It was definitely luxurious and elegant – something rather akin to the royal weddings on Disney films. Speaking of Disney, don't you just love the fingerprints as balloons for the UP-inspired guest book?
I'm actually quite surprised to read that they didn't really have a clear plan in mind. They decided on things one at a time and everything still turned out amazing. So don't worry too much when you can't pick the colors now or when you can't choose between flower arrangements for the wedding style you like. It all just boils down to how you envision how YOUR wedding is going to be. Congratulations on your beautiful wedding, Kayla and Michael! I hope you guys live happily ever after!
Click image to enlarge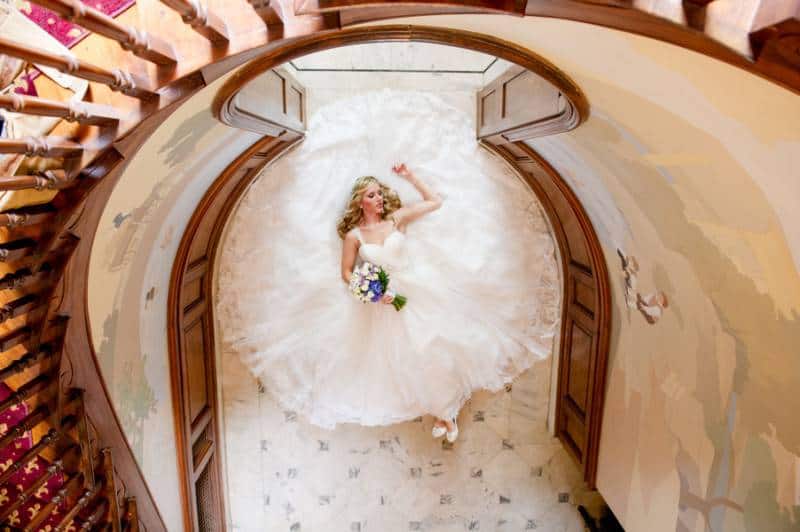 Like. Click to Vote
>
Our Story:
Michael and I met through mutual friends. It only took one look for us to know there was something special about each other. We were long distance for almost all of our relationship but many long car rides, flights, phone calls, and love letters later, we are happily married together.
Wedding Décor Inspiration:
Michael and I didn't have a particular style in mind when we started. We just wanted the wedding to look like "our wedding." We found what we liked and weren't afraid to do what we wanted. I used work at Disney World and since that was a big part of our story, we wanted some Disney influence in our decorations. With the help of our wedding planners at the Tate House, we planned our perfect day, one day at a time!
VENDORS
Photographer: Paris Mountain Photography
Makeup Artist: A Glamour Affair
Floral Designer: A Perfect Wedding Floral Design
Dress Designer: Allure Bridal
Lace Straps and Appliques: Glory's House
Reception Venue: The Historic Tate House
Ring Designer: The Shane Co.
DJ: The TC Show
Invitation Designer: Wedding Paper Divas