Figuring out how to buy the perfect diamond wedding ring can sometimes seem overwhelming, especially with so many ring designs to choose from. After all, it's one of the most significant purchases you'll ever make. Hence, it is essential that the ring you select must be loved by both you and your partner.
Below are some of the tips that'll help you buy the perfect diamond wedding ring.
Set Up a Budget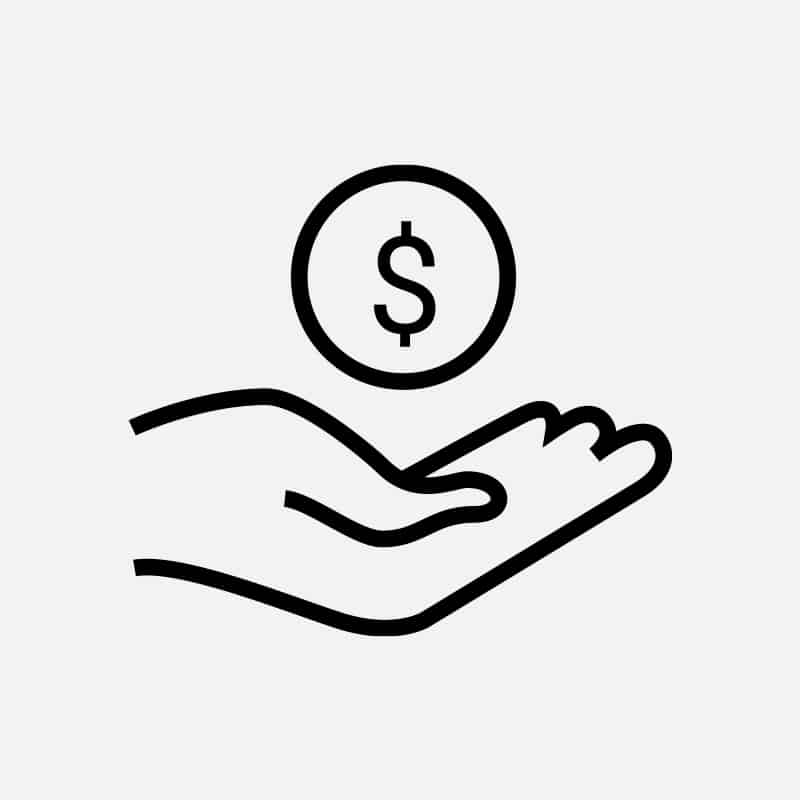 The first and foremost thing to consider before you set out to find your perfect wedding band is to know your budget. Assume that you'll spend approx. three percent of your total wedding budget on the rings. If you wish to keep your costs down, go with simple styles paired with a 14k white or yellow gold band.
Plan Out Things in Advance
After getting an idea of what kind of ring you're looking for, give yourselves at least two months before the wedding date to shop for it. Invest this time in researching and browsing rings that catch your attention. You'll probably need even more time if you have your heart set on a custom ring. Also, keep in mind that additional features like engraving and minute details on the band can take up to a month or more.
Metals to Choose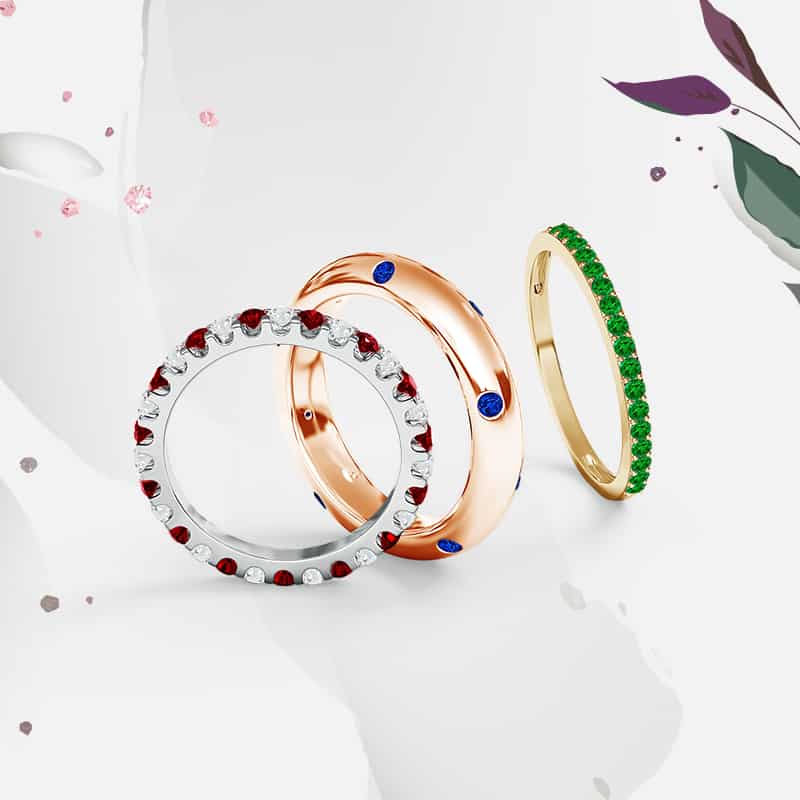 Since this might be the only piece of jewelry you'll wear forever, take the time to talk about what you both want. Compromise and search for rings with metals that suit your requirements. Once you agree on the metal, you should think about how elaborate you want your rings to be.
Choose According to Your Lifestyle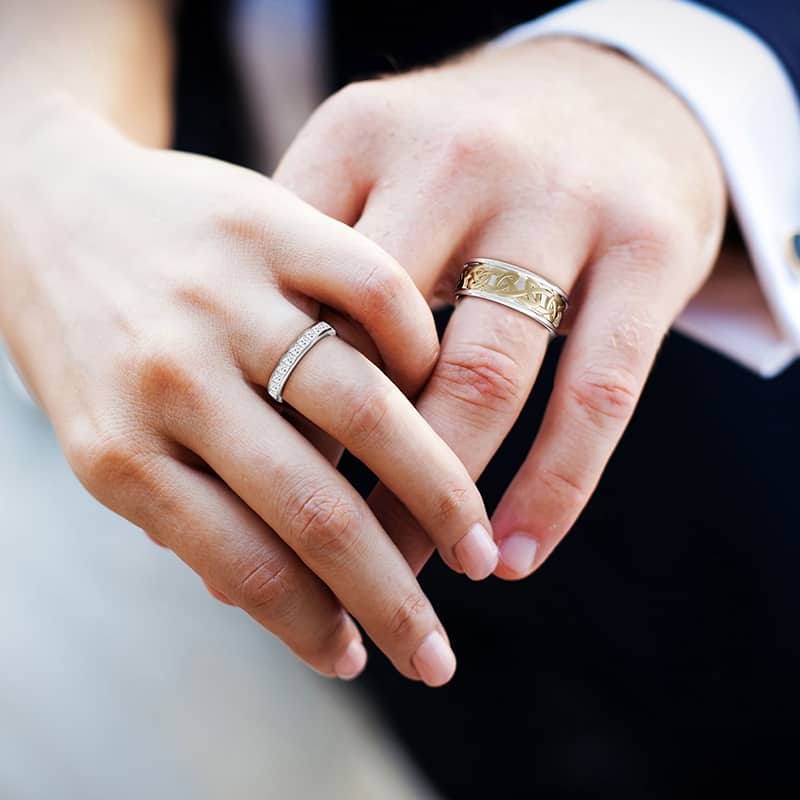 There's no point in buying a diamond ring that doesn't feel good on your finger. Hence choosing a ring according to your lifestyle is essential. If you lead an active one, avoid wide chunky bands and opt for a thinner band. Likewise, if you work with your hands, you may want to consider a simple design, rather than something elaborate that might trap dirt more often.
Choose the Right Size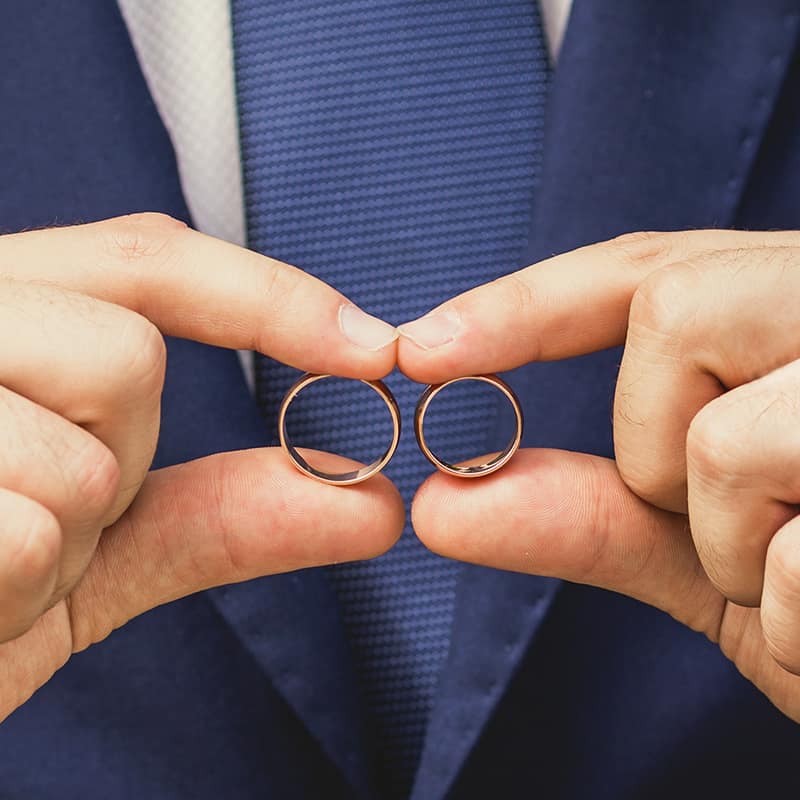 Most people prefer wearing their band every day of their life. When buying yours, make sure the ring fits your finger perfectly. Many factors may result in the swelling of your fingers, and being aware of such situations will save you any additional cost of resizing.
Pair it Up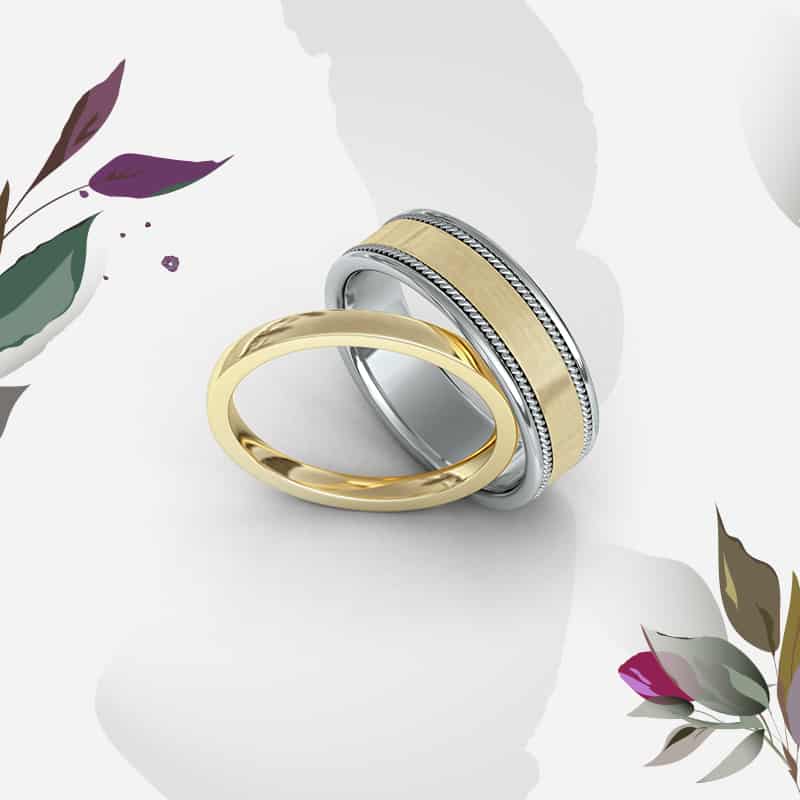 Have you ever wondered how your wedding band will look when paired with your engagement ring? If not, then think about it. The golden rule to follow is never to buy a wedding band that will 'out-bling' your engagement ring. Also, if your engagement ring has a large center stone, you may want to go for a shaped diamond band that will interlock with the stone so that there is no visible gap between the rings.
Shop Together
Shopping rings together is the best way to see how the styles and colors look next to one another. Holding hands and seeing how the rings look together is a sure way to find the right set. Also, this will allow your wedding bands to complement one another.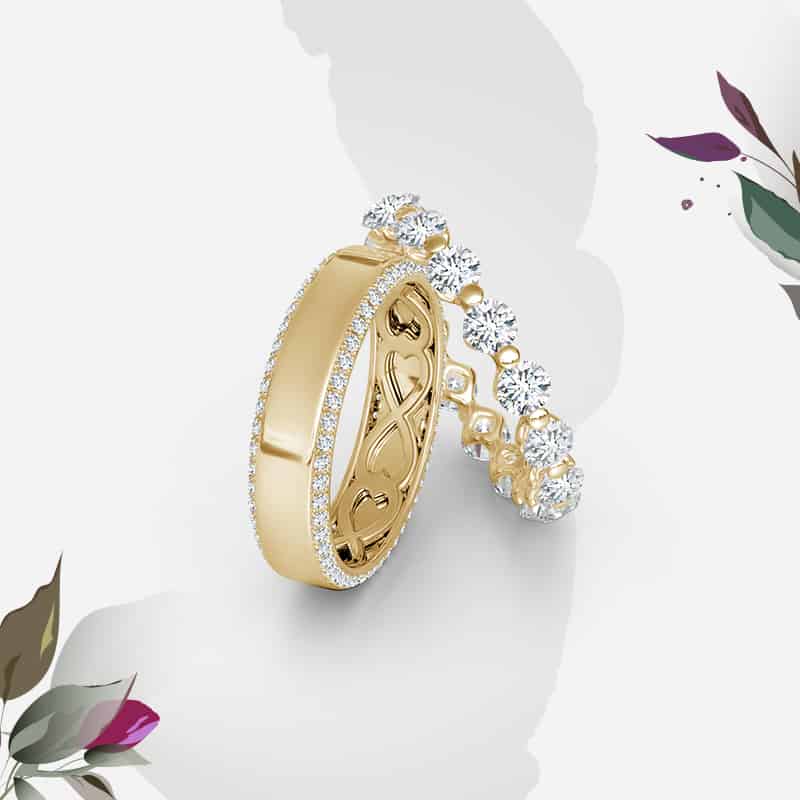 Think Bespoke
If you are someone who wants to design something truly extraordinary and specific, then consider buying a customized diamond wedding band. Customization will help you bring home unique and one-of-a-kind wedding rings that you have always dreamed about.
Planning to buy a diamond wedding band? Check out Angara.com for an exciting collection featuring timeless and modern designs. There are diamond eternity rings, half eternity rings, infinity rings and more.
Also, with Angara's referral program, you can refer friends and win exciting rewards together. While the referred person gets a special offer and a free jewelry gift on their first purchase, the referrer gets a jewelry gift too. It's a win-win for all!