One of the exciting aspects of being newly married is getting to wear your new wedding ring. It's a symbol of the love and commitment you've made to your partner, and it's something you'll wear every day to remind you of that special moment. Whether you choose to go for a classic gold band or a trendy, unique ring, it will be a cherished piece of jewelry that you'll treasure for years to come.
But what happens to your engagement ring? Do you just stop wearing it or do you wear it alongside your wedding ring?
Since these are both expensive items that you wear out in public, it is important to remember that there is always a danger of theft. A renters insurance policy can help reimburse you if your jewelry is lost or damaged. Make sure that these items are included in your policy before putting them at risk.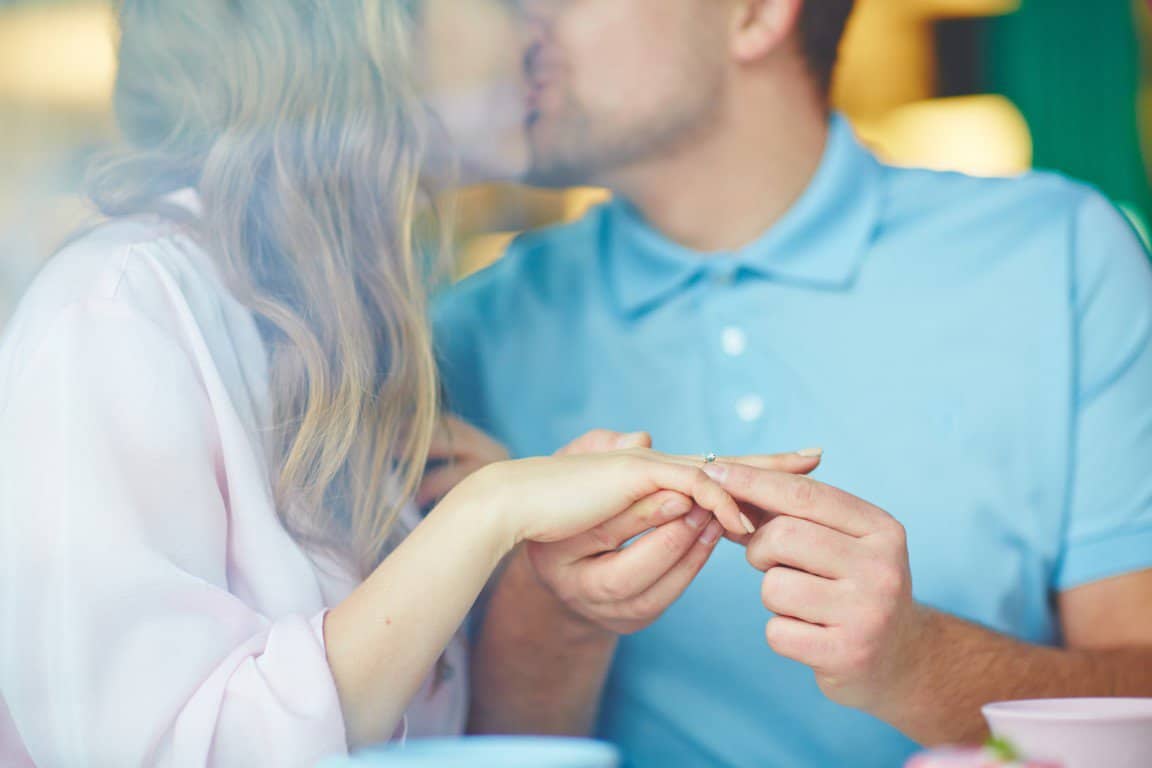 Now, let's take a look at whether you should wear both rings once you're already married.
A symbol of your journey
There are certainly those who choose not to continue wearing their engagement ring once they're married. There are also many who wear the two rings on different hands. However, there is a symbolism in wearing them together.
When you wear both your engagement ring and wedding ring together, it can be a beautiful representation of the journey from engagement to marriage. Your engagement ring symbolizes the moment when you and your partner first committed to each other and decided to spend the rest of your lives together. And your wedding ring symbolizes the ultimate commitment made on the wedding day.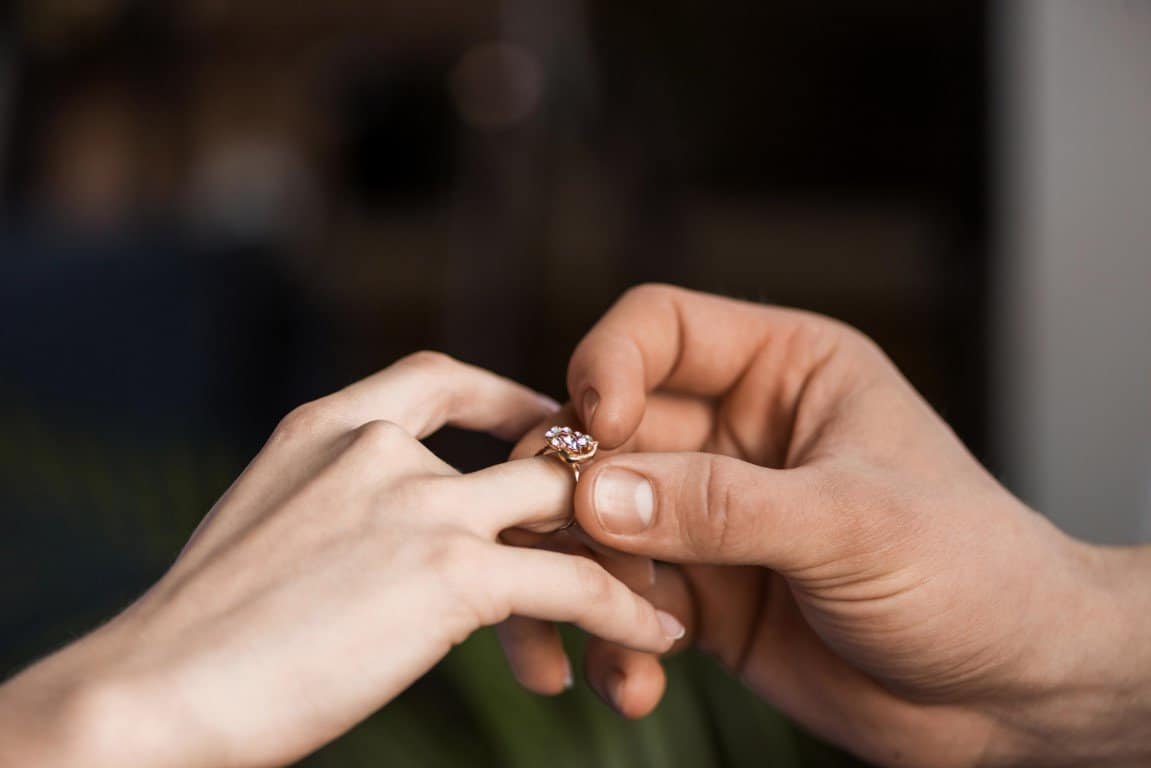 Together, the two rings provide a beautiful reminder of your love and the journey you've shared together. This is a crucial theme for married couples to remember. Getting married is part of a journey. It is neither the start nor the conclusion of the relationship, but a milestone that helps keep you together.
Matching styles
Another thing to consider when deciding whether to wear your wedding ring and engagement ring together on the same hand is their styles. If the styles of the two rings complement each other, they can look absolutely stunning together. A simple and classic engagement ring can look great paired with a matching wedding band, while a more elaborate engagement ring can look even more beautiful when paired with a coordinating wedding ring.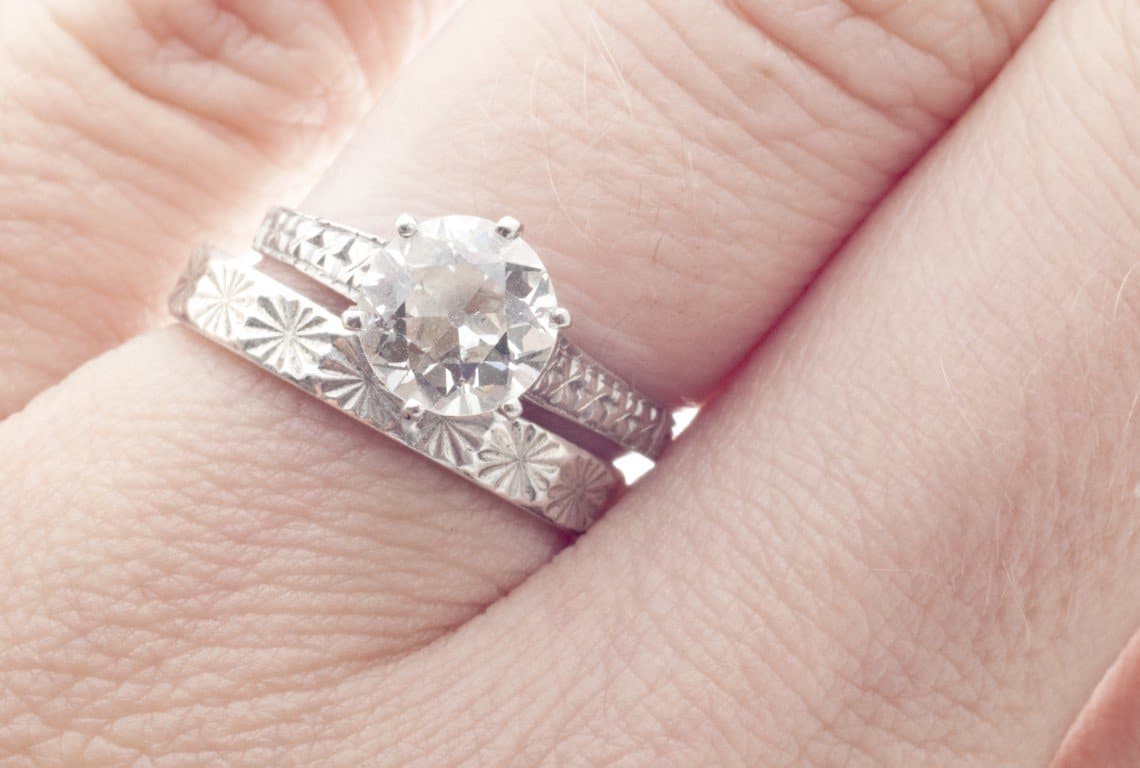 When the styles match, it creates a cohesive and polished look that is sure to catch the eye. It also makes it clear that the rings are a set that is meant to be worn together. It's a great way to show off the beauty and craftsmanship of both rings. It's also a perfect way to show that the two rings together make a whole, just like how you and your spouse make a perfect match!
Better apart?
While there are different customs regarding where to wear your rings, there's no hard and fast rules for most modern people. Some people simply prefer to wear their rings on different hands.
One reason for this is that it allows each ring to stand out and be appreciated on its own. For example, if you have a particularly unique or intricate engagement ring, it might be nice to show it off on its own and keep the focus on it. Similarly, if you have a simple and classic wedding ring, it might look nice on its own and not get lost when paired with a more elaborate engagement ring.
Ultimately, whether you choose to wear your engagement ring and wedding ring together or separately, the joy of wearing them is undeniable. These rings symbolize the love and commitment you've made to your spouse and serve as a constant reminder of your special day. That reminder will keep you wearing them for the rest of your life.