To be truly gorgeous, centerpieces don't have to be elaborate or complicated. In fact, simple party centerpieces are some of the most beautiful we've ever seen!
Simple Party Centerpieces
1. Wildflowers in Bottles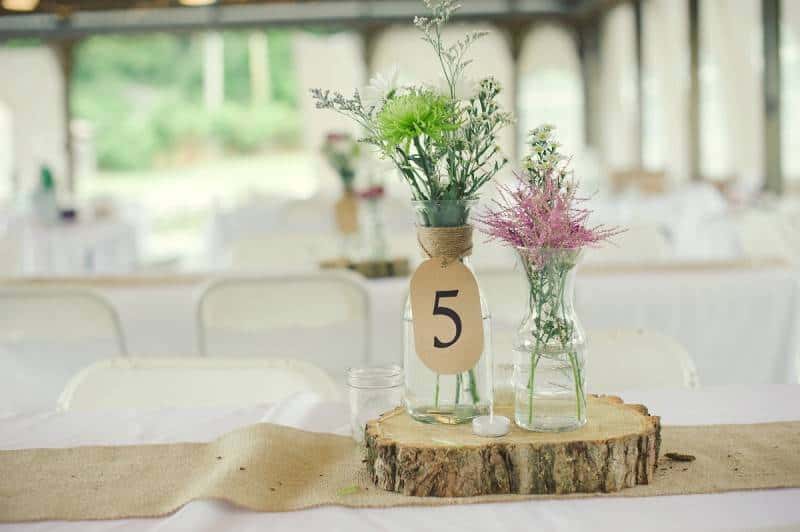 There is certainly nothing sophisticated about these centerpieces, but they're about as darling as they can be. Glass bottles sit on a wooden platform and are filled with colorful wildflowers. One of the bottles even serves as the display for the table number as well.
2. Roses
These very simple centerpieces feature fresh-cut roses in square glass vases. It's pretty and luxurious-looking without being complicated.
3. Floating Flowers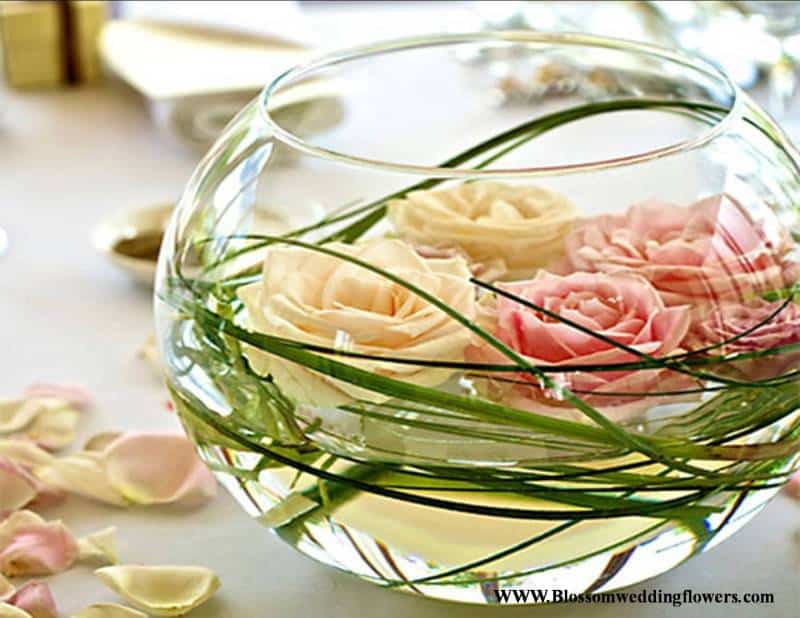 This is a gorgeous centerpiece for spring or summer! Rose blossoms and long blades of grass are placed in a glass container filled with water. It's extremely simple, but the effect is breathtaking.
4. Succulent Terrariums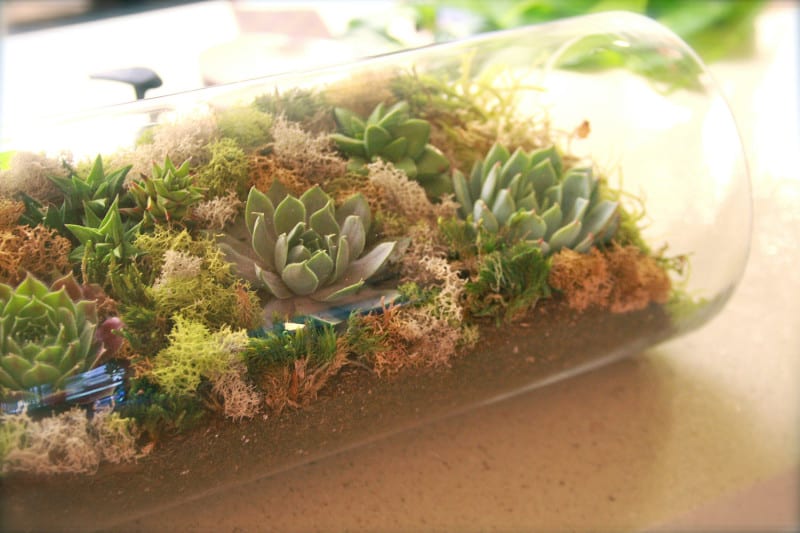 This centerpiece doesn't even feature flowers, and it's unbelievably gorgeous. A terrarium has been created in a glass tube featuring a variety of pretty succulents.
5. Colored Water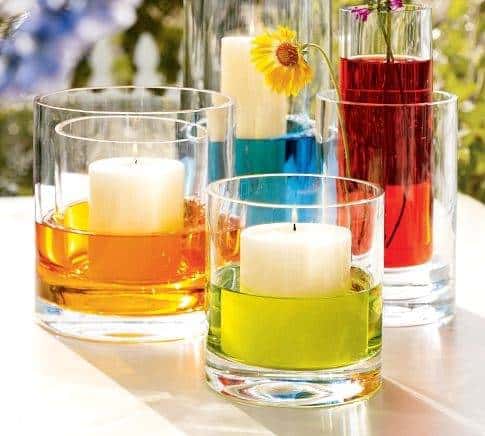 If you're looking for a pop of color with your centerpieces, these are perfect, and so very simple to create. Water is tinted with food coloring inside a glass container. A smaller glass container holding a candle is then placed inside the first container. Voila! A simple, colorful centerpiece.
6. Grass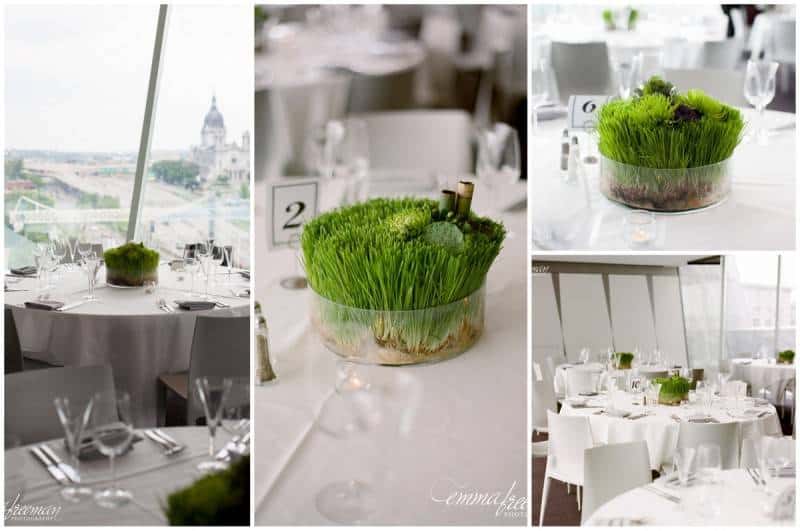 Who knew grass could be so unbelievably beautiful? These fresh, clean centerpieces have a striking effect when placed against the white of the table linens, and they are very appropriate for spring or summer.
7. Peonies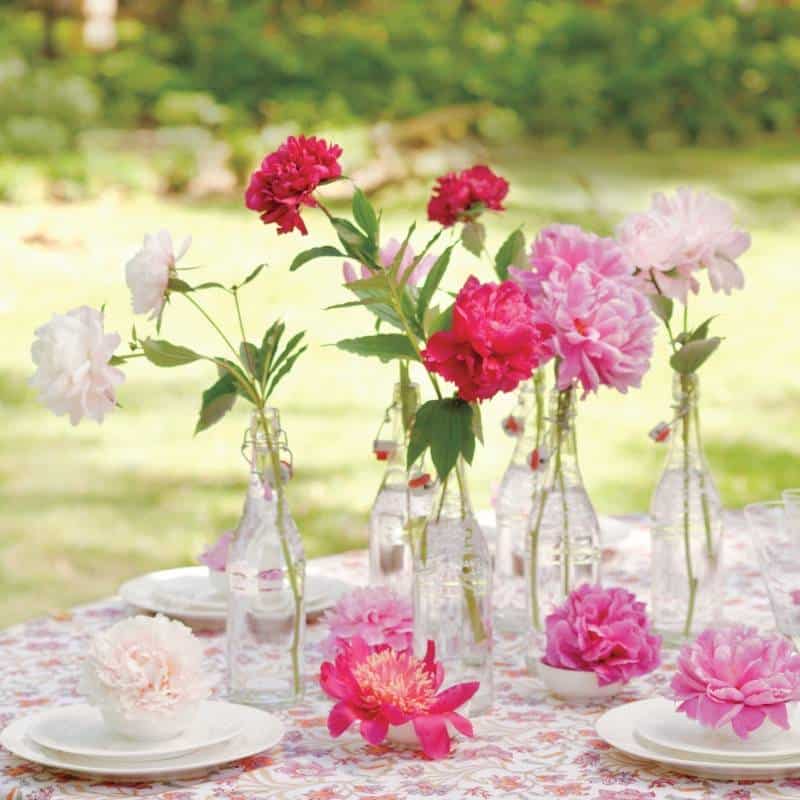 This beautiful centerpiece display is super simple to create. It's just peony blossoms in tall glass bottles and very short containers. The combination of tall and short creates visual interest, and the overall effect is stunning.
8. Candles, Bottles and Guest Names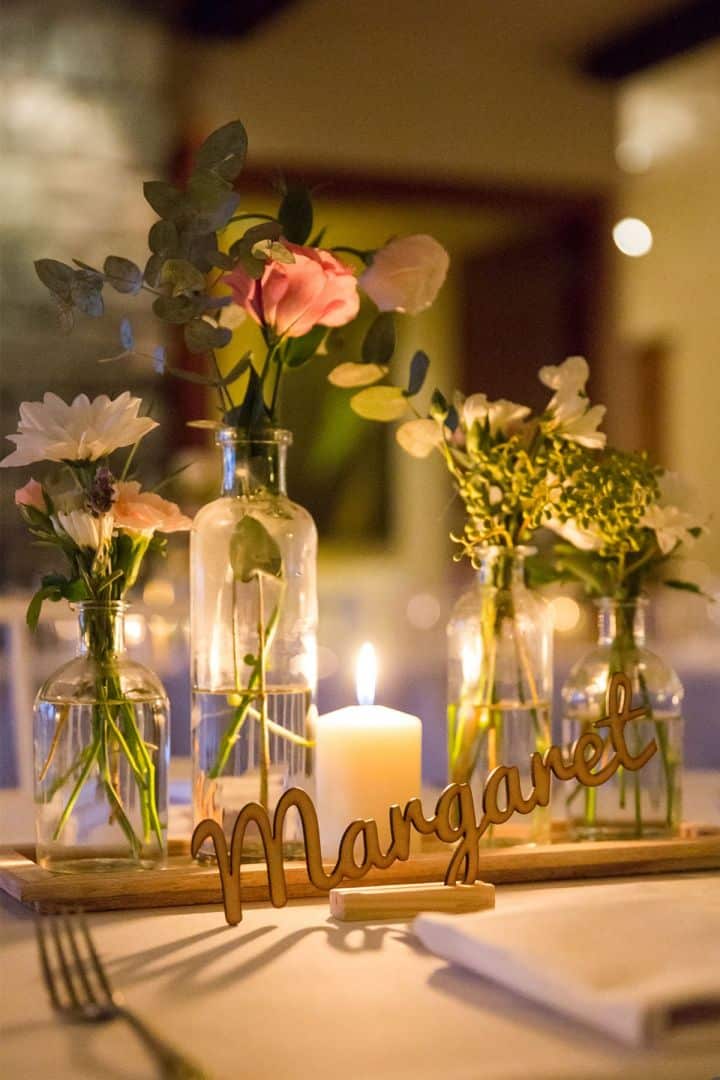 If you want it personalized, you can put guest names in front of bottles and candles like this set. This is just so romantic and certainly goes to my fave list!
As you can see, centerpieces don't have to be sophisticated or huge in order to be truly beautiful. What about you? Are you a simple party centerpiece kind of girl or would you prefer something huge, flashy and elaborate? Let us know in the comments below!